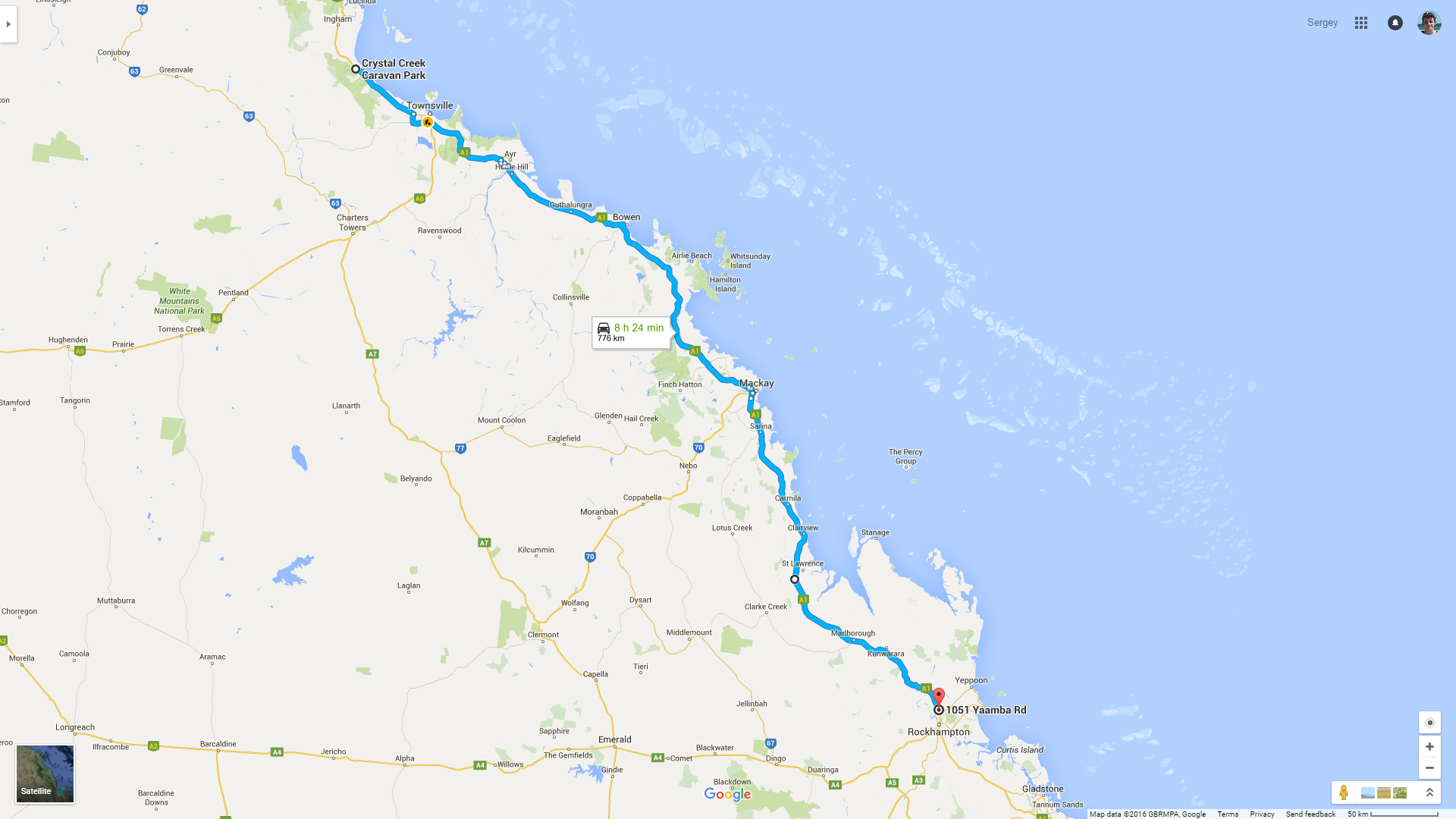 Road covered today.
When I wake up, the sun is up, too, which is unusually late for me. Then again, Townsville's tyre shops don't open until 8:30 anyway. When I do arrive there, they finally tell me that they do have 235/60, and half an hour later I drive away with brand new front tyres. Hooray!
I follow the Bruce Highway now, which runs along the coast: on the left there's the Pacific Ocean (mostly hidden from view), on the right there are green mountains of the Great Dividing Range. Sugarcane fields get replaced by pastures, which get replaced by woodlands, which get replaced by sugarcane again… and this goes on and on. I could have made a stop or two and photograph at least the sugarcane, but I just can't be bothered anymore. The only thing I want is get back home. Too tired of too many new places at once.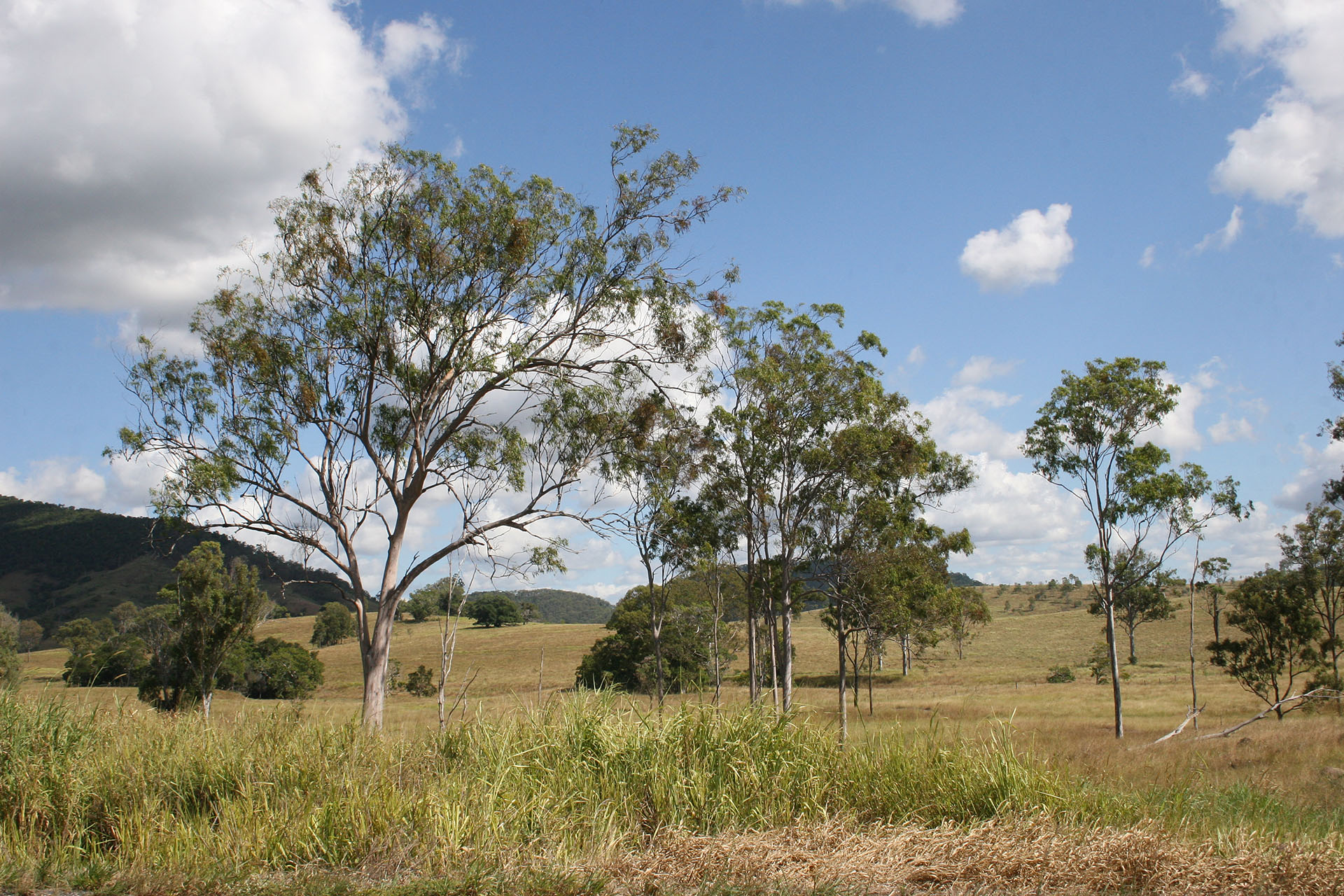 The surrounding scenery. Pictured the next day, but it's pretty much the same everywhere.
After Mackay I get into heavy rain, which washes down my Tucson nicely. However, the ugly mud patches left from
Judbarra-Gregory
are still there. The speed limit is 100 km/h almost everywhere, even though the road looks perfectly okay for 110. This irritates me much more than it should, because I'm tired. This is my final stretch, and the bastards slow me down for no reason!
The next major city on my way is Rockhampton. I want to pass it today and stop beyond, but the low speed limit and multiple roadworks slow me down. I'm forced to stop before Rockys (as the locals call it lovingly) in another caravan park, when the sun is almost down. I'm so tired by then that I even forget to picture my today's camp: first time this happens to me.
They promise rain tonight, so I pack everything away into the car and batten down the hatches, then start planning the tomorrow's journey. I want to reach New South Wales initially, but then I suddenly remember that I can just visit Alex and stop at his place in Brisbane. I give him a call, and he says that he'll be happy to see me. One problem solved, then.
Distance

783.0 km

Fuel

$40.98

(Mackay)

$48.18

Fees

$15.00

(caravan park)

Miscellaneous

$290.00

(tyres)