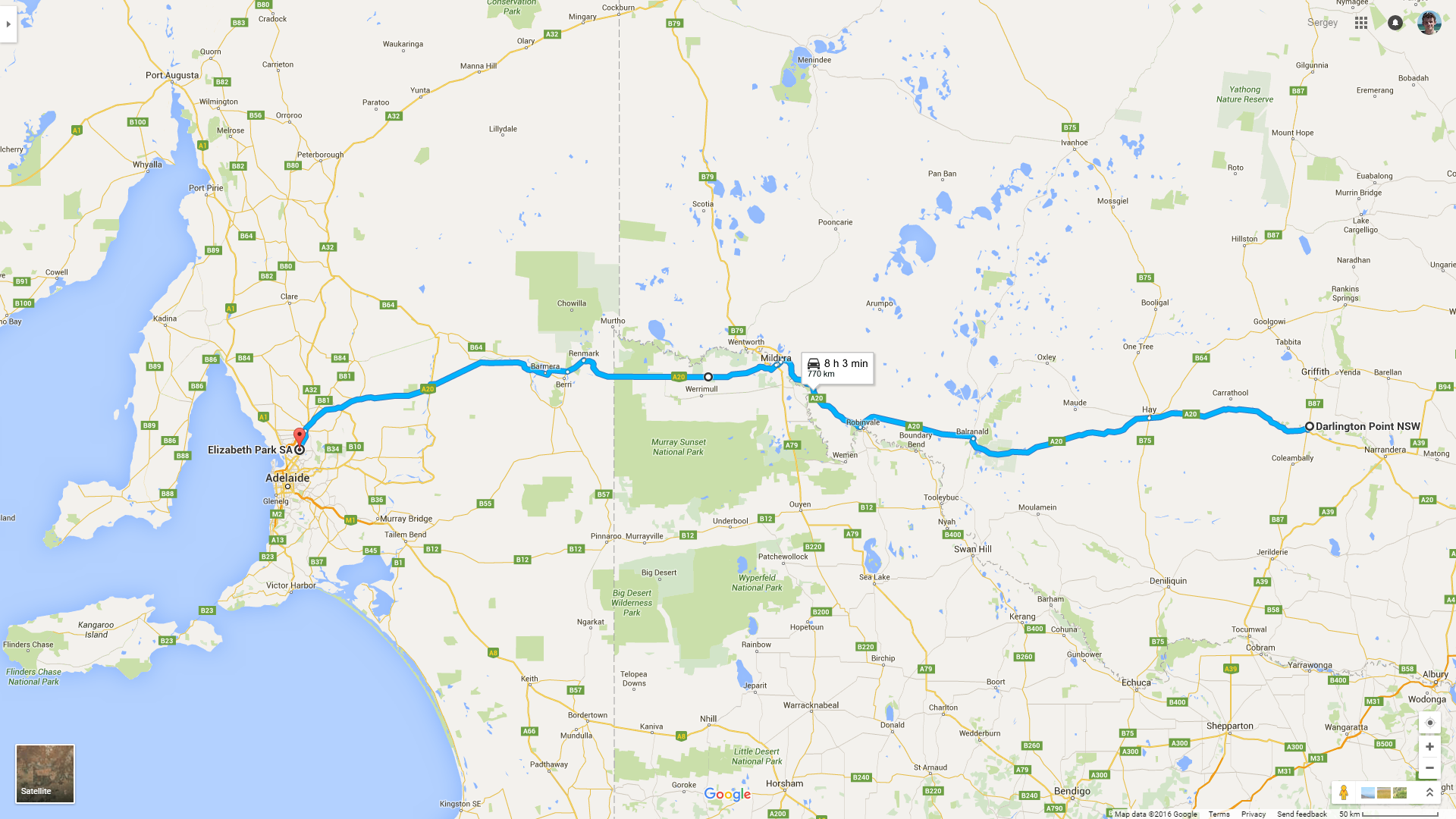 Road covered today.
The rain that was promised has arrived indeed, and it pours slowly over the night and well into the morning. I listen to the rain drops pattering outside the tent as I warm up my instant noodles and eat them with enthusiasm, anticipating my imminent homecoming. After that I pack up my camp (for the last time!) in my rain coat (finally it's getting some use!), rolling up my soaking wet tent as is. The morning is rainy and gloomy when I finally leave the caravan park and deposit the key from the shower block into the mailbox, placed there specifically for the purpose.
It rains for the entire morning. The approaching trucks drag mini-storms of water behind them; each time I plunge into one of them on full 110 and the car jumps a little in the airwave, my heart skips a beat. However, these powerful bursts of showering are good for my Tucson: they completely wash off the dried mud stains that I carry with me since
Northern Territory
. Also, they help me to get rid of most of the dead insects that got stuck in my radiator grill.
It only stops raining when I reach Mildura, right on the border between Victoria and New South Wales. Victoria is the only state that I haven't visited so far during the trip, and even then it's going to last less than an hour. I enter the state by passing over the dark green, turbid Murray. Beyond Mildura, there are numerous hills and even a few wineries: first glimpses of what's going to become Barossa Valley quite soon.
And now, finally, the South Australian border itself: along with the quarantine check point, where I'm forced to get rid of the rest of my Canberra apples and my garbage bag. I enter Riverland after that: another fertile region in the Murray Valley, on the South Australian side this time. The river itself can be spotted beside the road either on the left or on the right, and while I pass another bridge I see the bare gum tree trunks sticking right out of the water. However, I'm so exhausted by then that I don't even stop to make a picture.
At 2 p.m. I finally enter the carport that I left
twenty-two days ago
.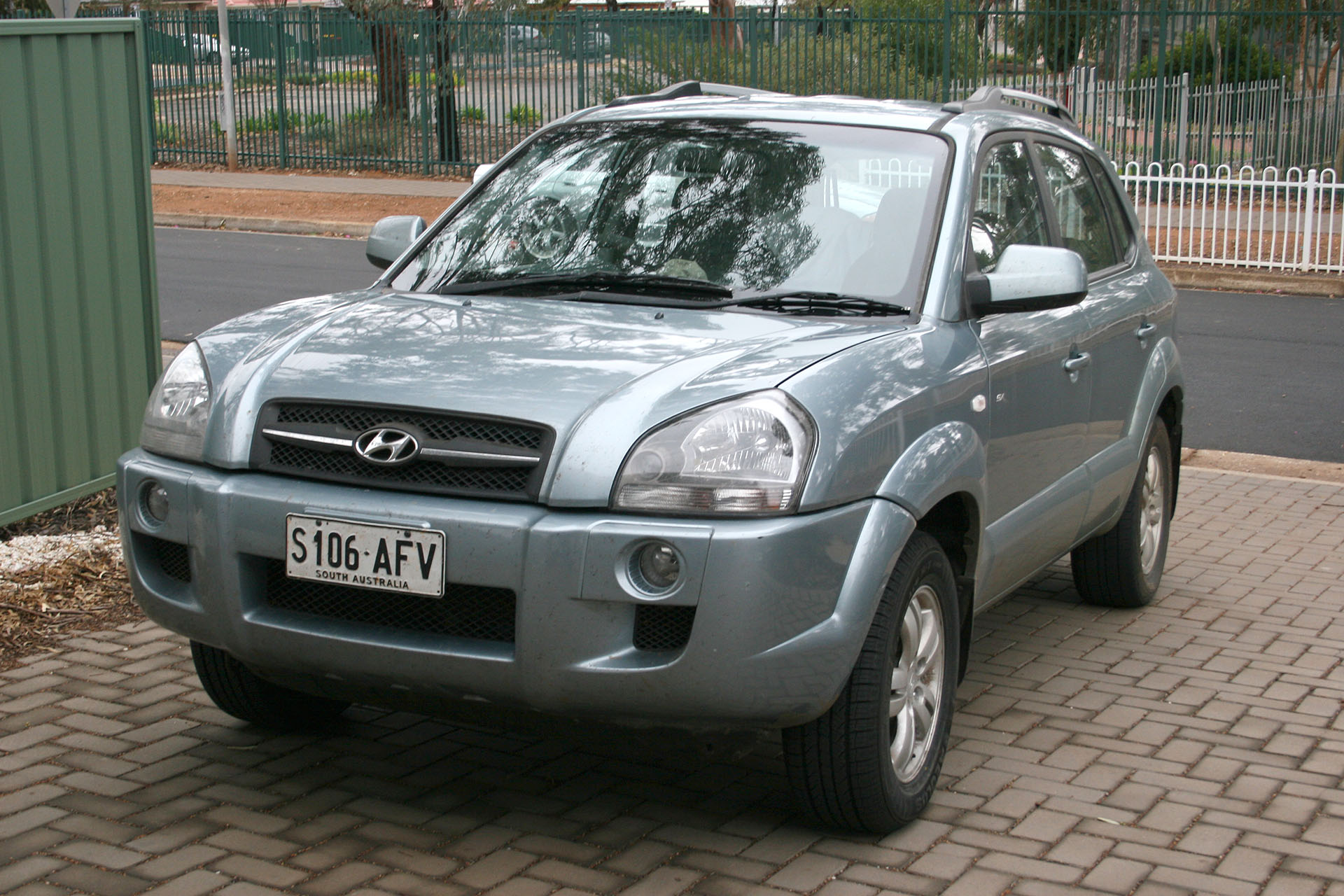 At home.
A very touching reunion with Marina, and a proper home meal at the real table on the real chairs. As I walk across the rooms and put my things back where they belong, I feel slightly surreal: as if I'm not actually home, but still driving somewhere, and it's all just an unusually clear mental image. This dream-like state, along with barely noticeable humming in my bones, will only leave me by tomorrow morning. Until then, I continue re-familiarising myself with my own home, still not quite able to believe that sixteen thousand kilometres of roads, deserts and rainforests, cities and oceans, mosquitoes, frogs, and giant lizards are finally behind.
As Samwise Gamgee once said: well, I'm back.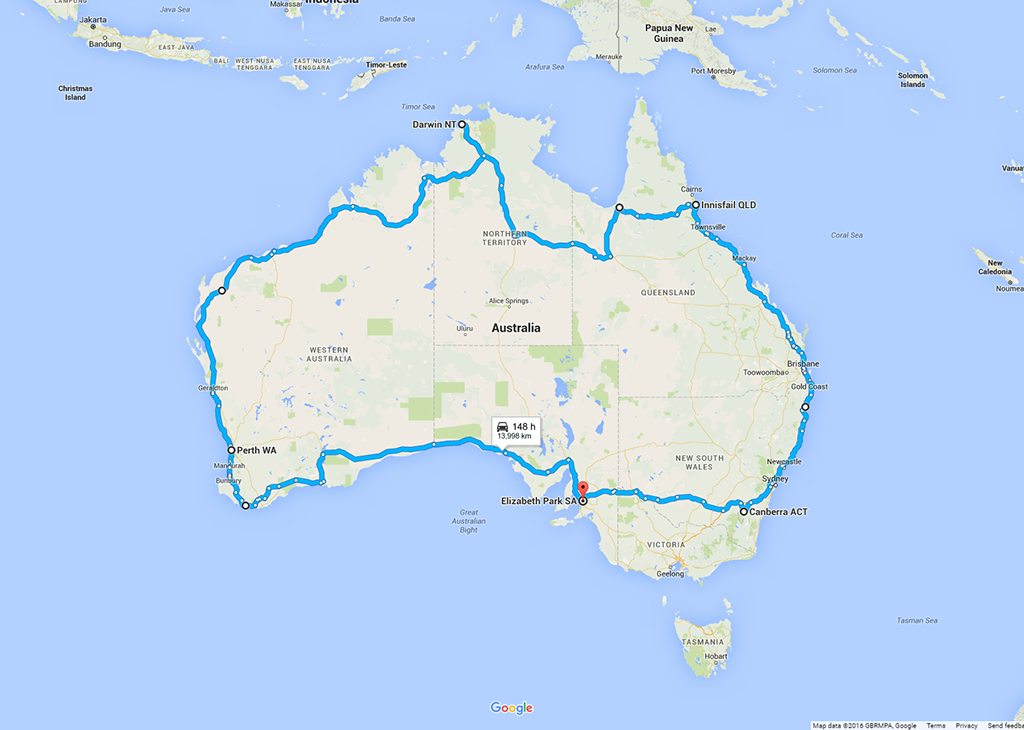 The road covered in 22 days.
Distance

777.7 km

Fuel

$65.10

(Elston)