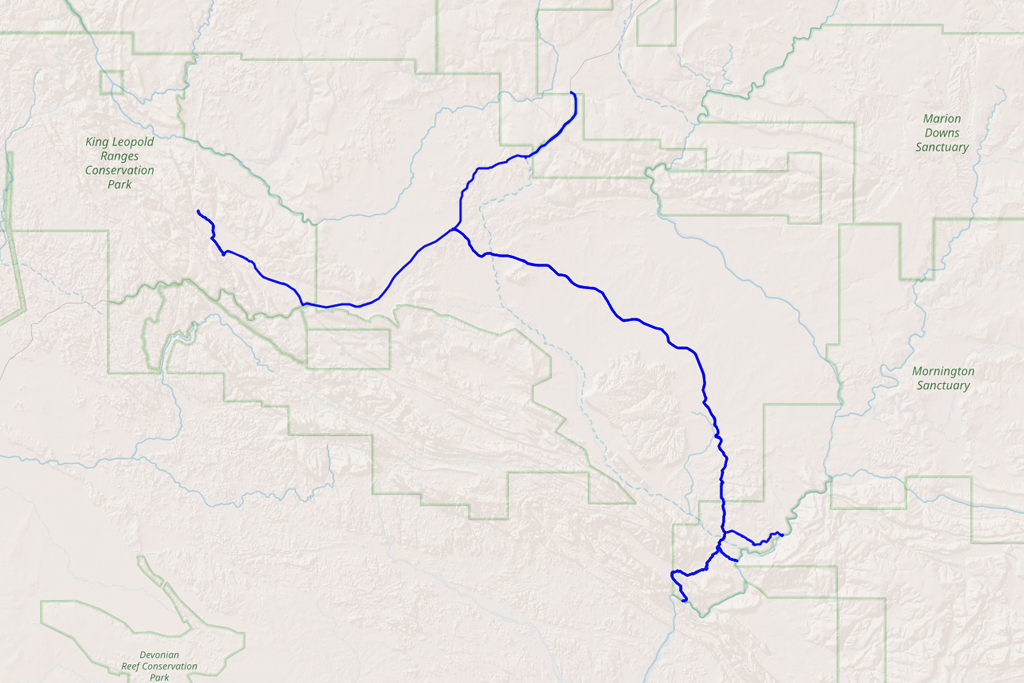 Distance covered: 397 km
After a chat with the mechanic, I'm slightly more relaxed about the leak, so I decide not to cut my trip too short and visit the nearby Mornington Wildlife Sanctuary as well. Galvans Gorge is just a quick stop on my way there, and it's very pretty, too.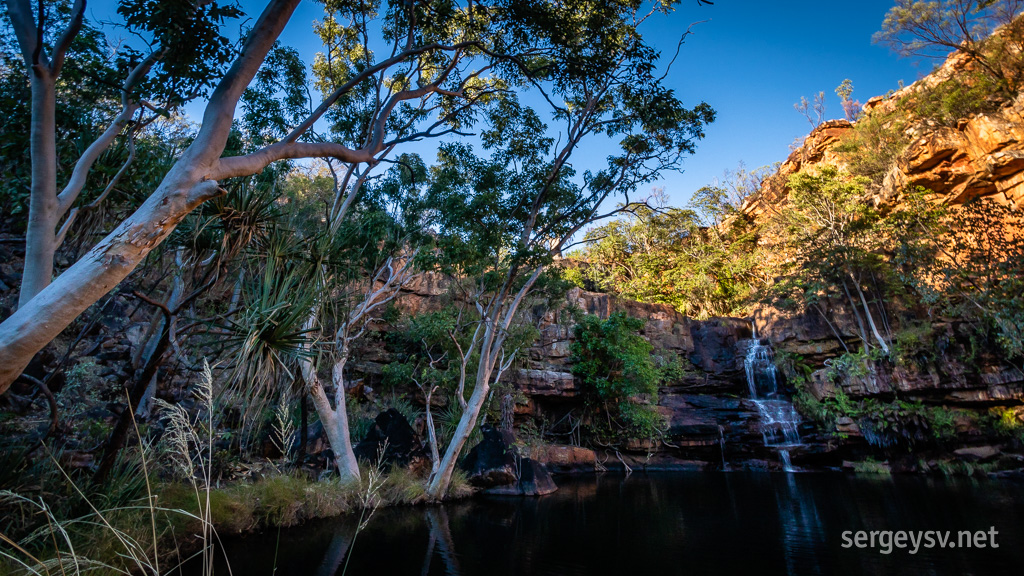 The Galvans Gorge.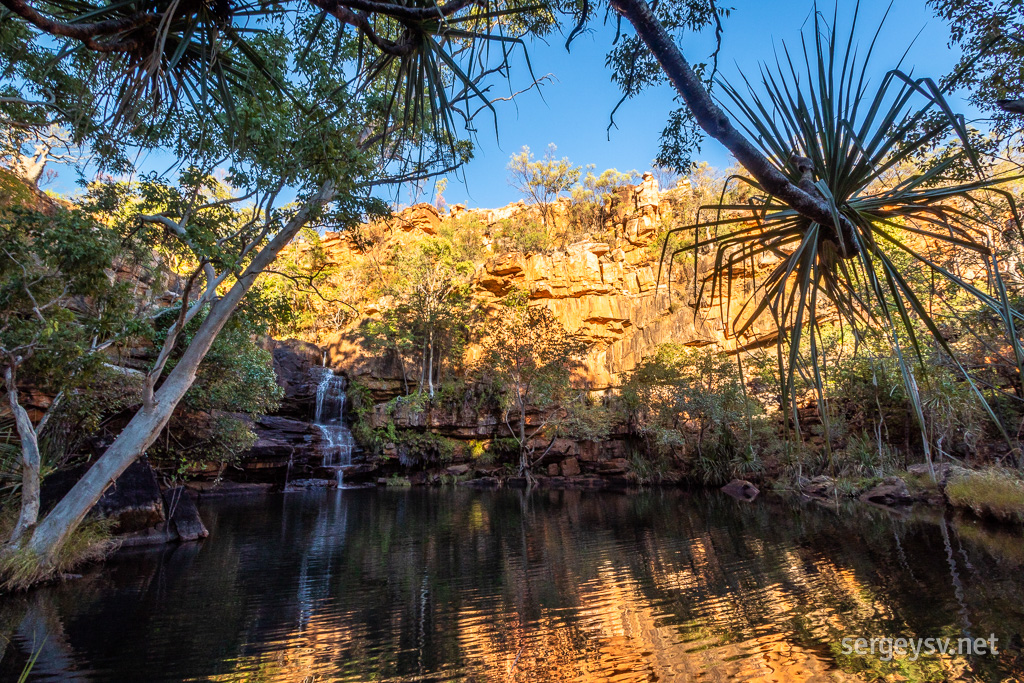 Told you: very pretty!
The Sanctuary lies slightly off the main road, and the country becomes noticeably flatter as I approach it. There's not much to say about the whole place, though, as I navigate from one "point of interest" to another. They're nice, but not as scenic as most of the stuff I've already seen along the Gibb. Still, it's a lovely detour, and I don't regret taking it.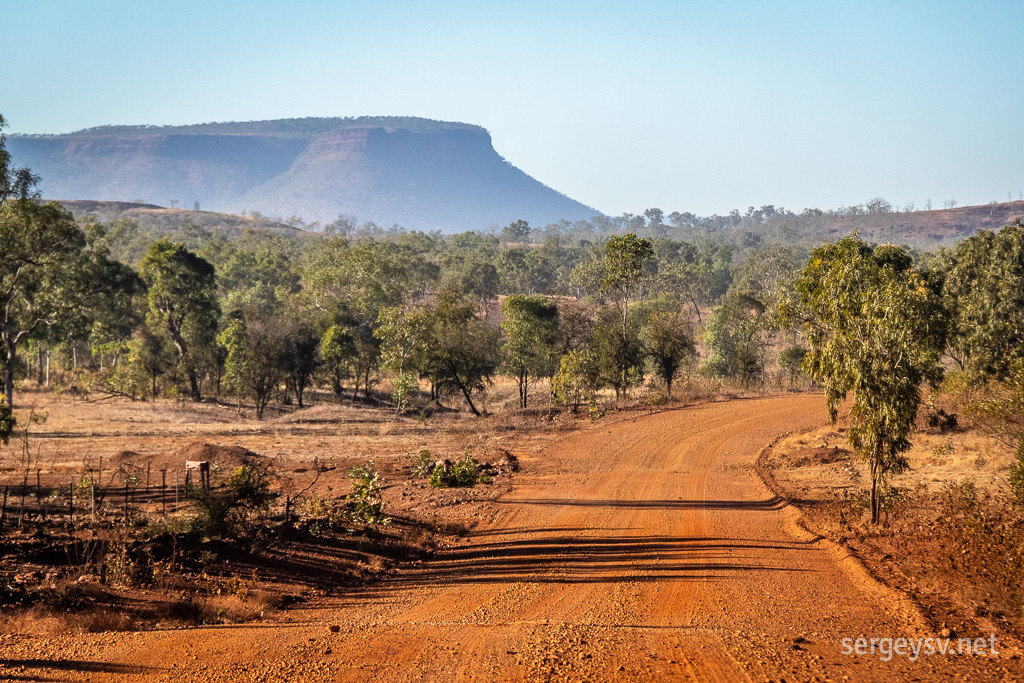 The road to the Mornington.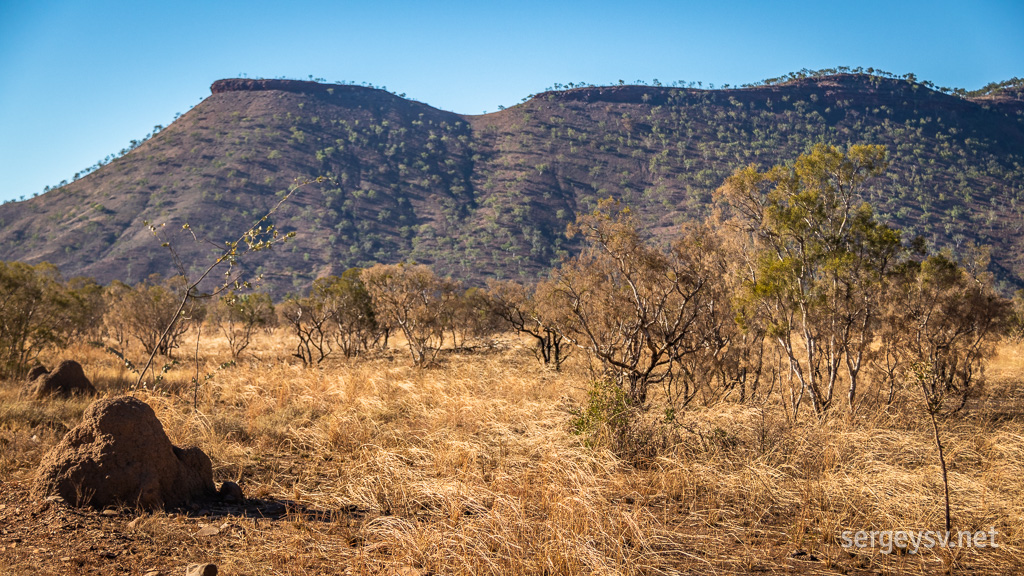 The views from the road.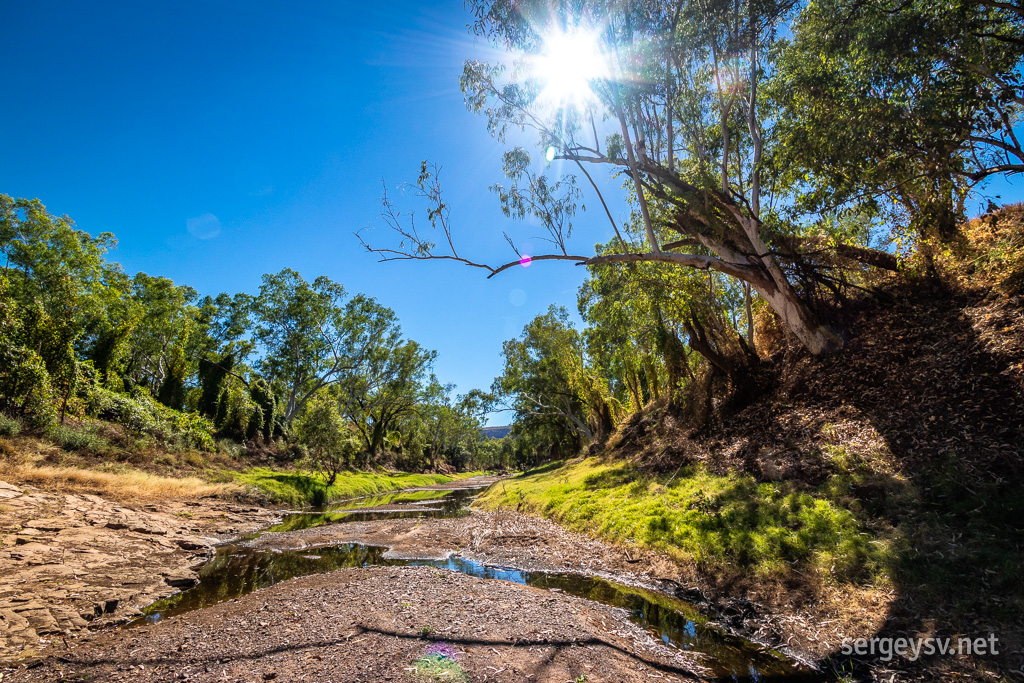 Approaching the Dimond Gorge.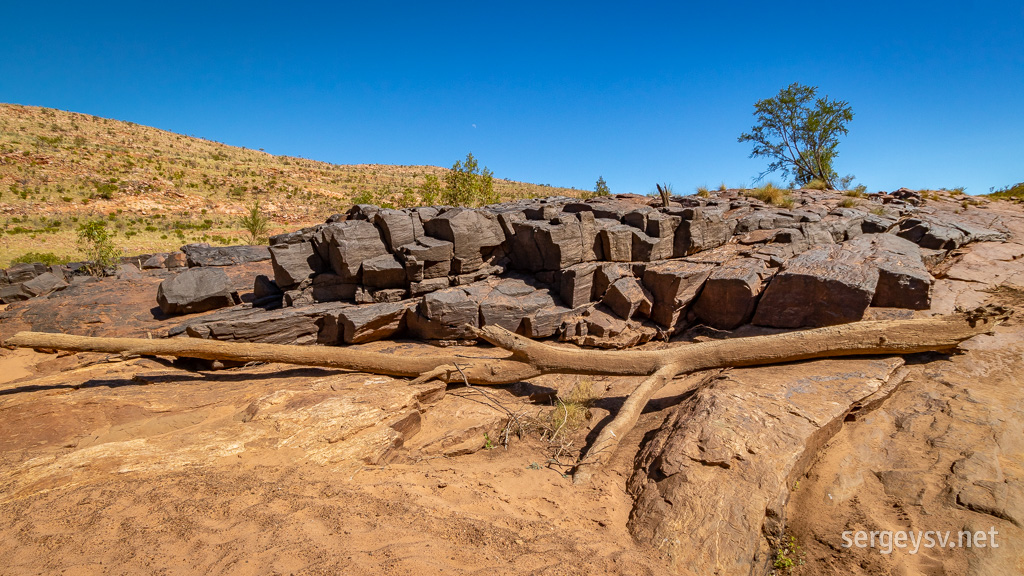 The nearby rocks.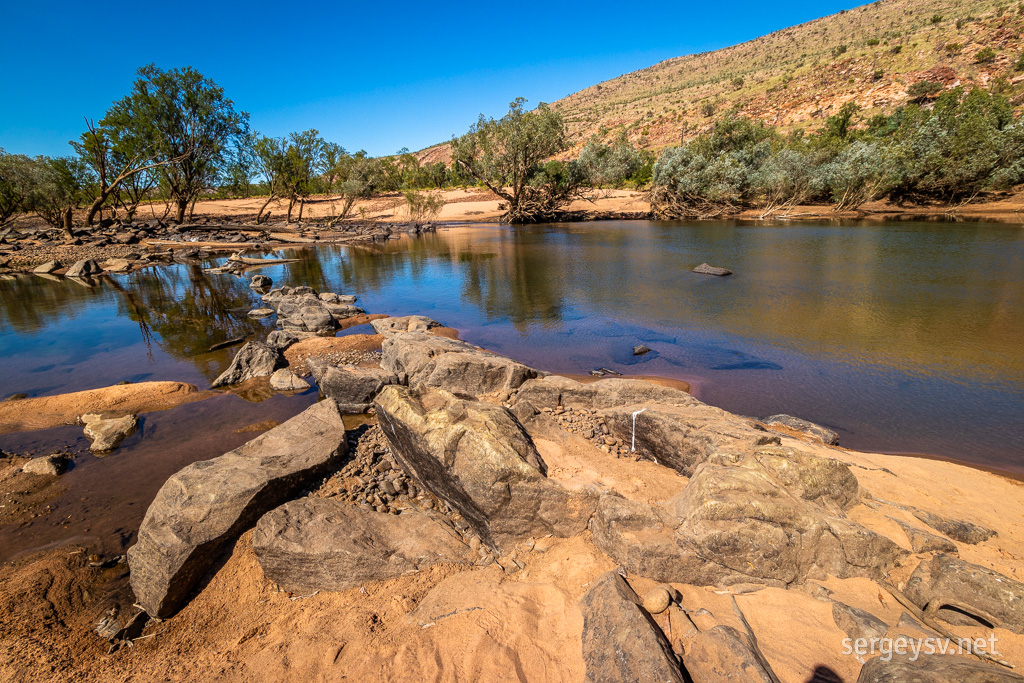 The river is a bit shallow at this time of year.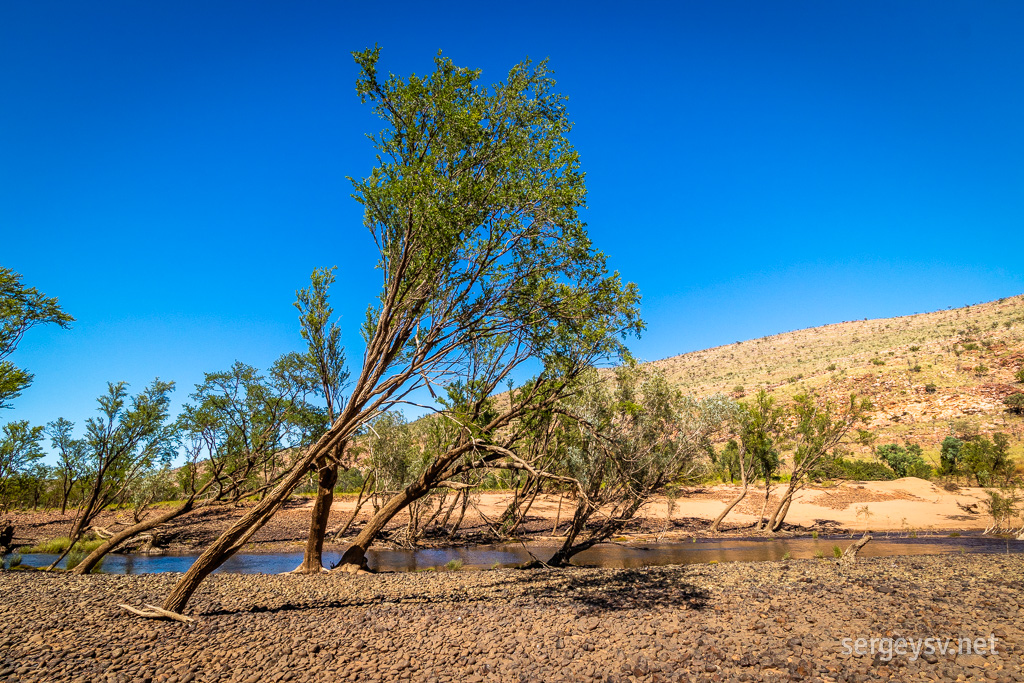 But look at how it bends these trees when it's full of water!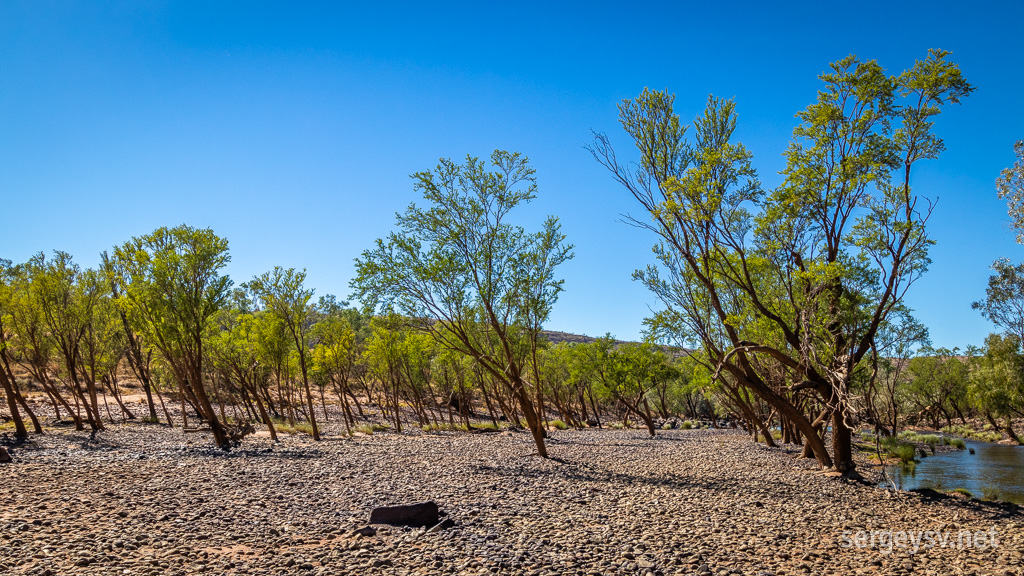 Such a tremendous force.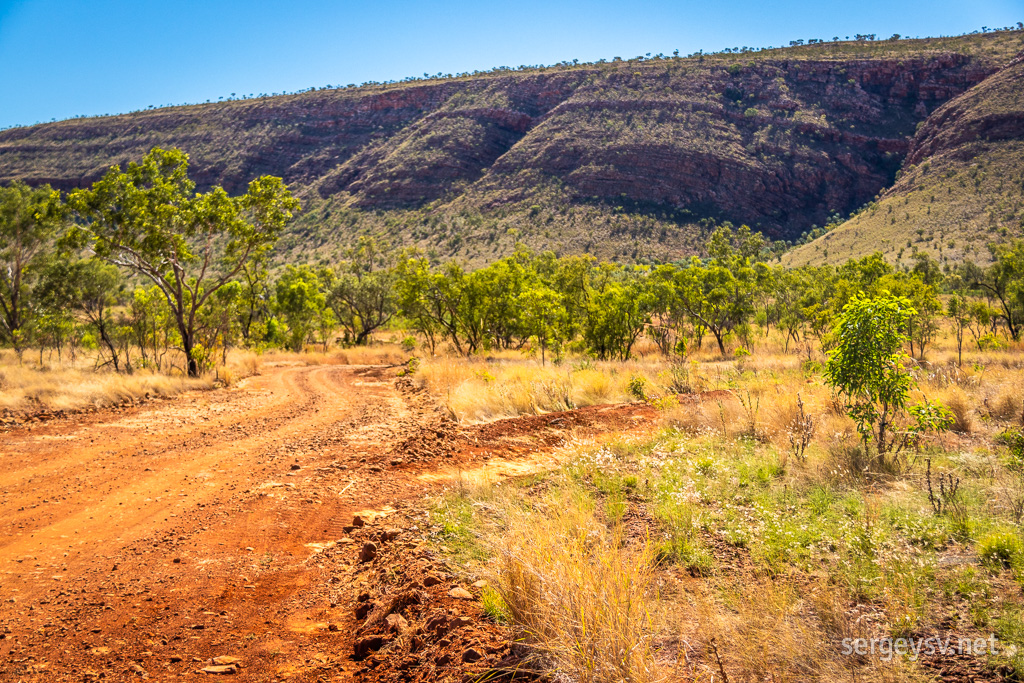 Back on the track. The scenery keeps delivering.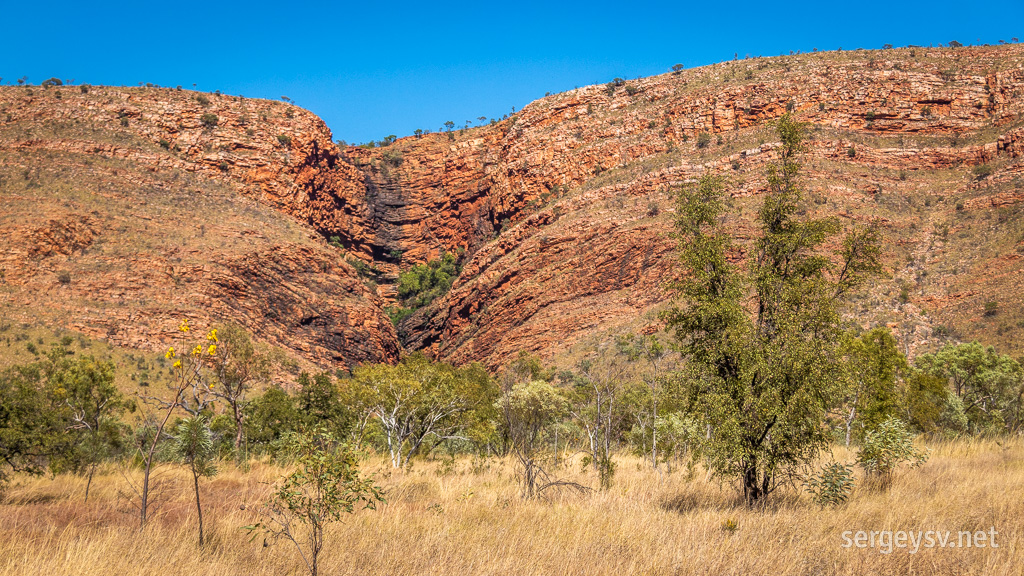 Quite an interesting formation over there!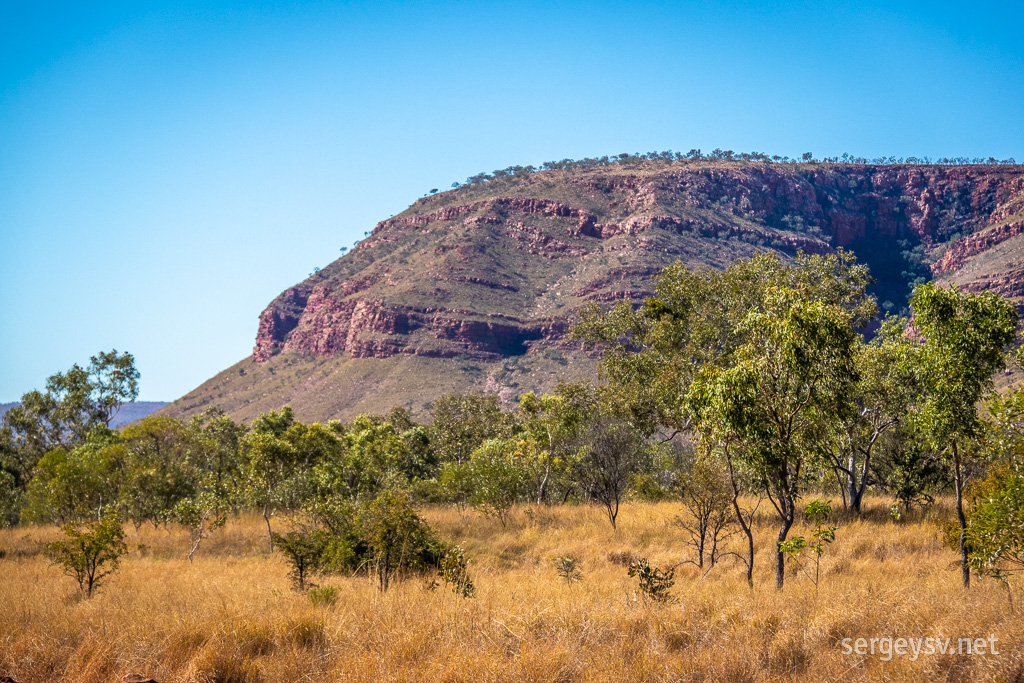 Love these ancient hills.
Them, and these little boabs in bloom.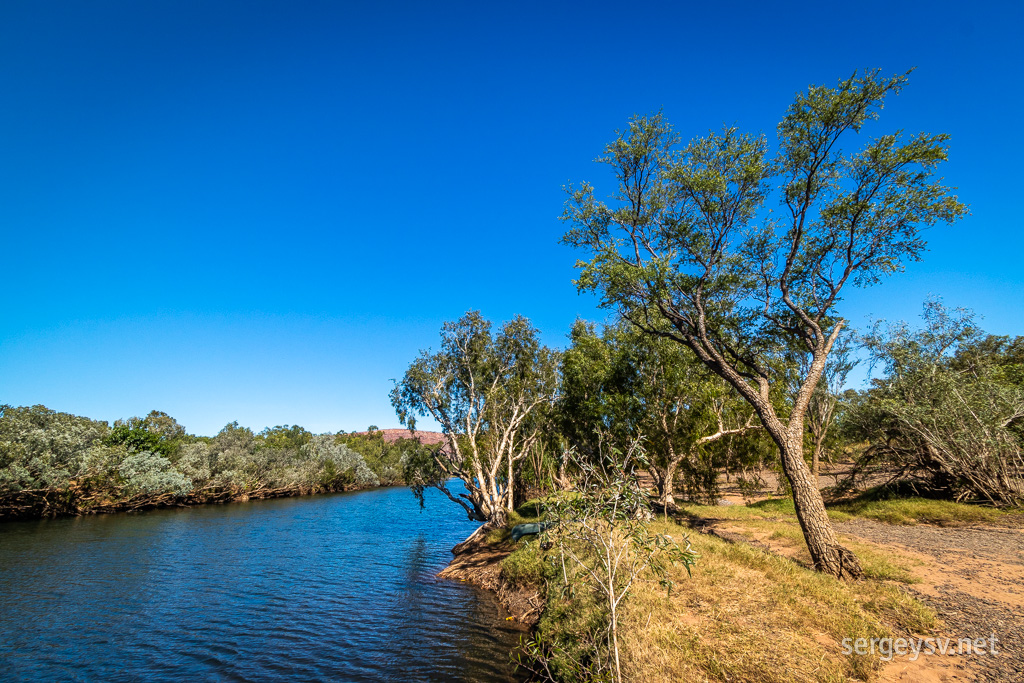 At the Cadjeput Hole.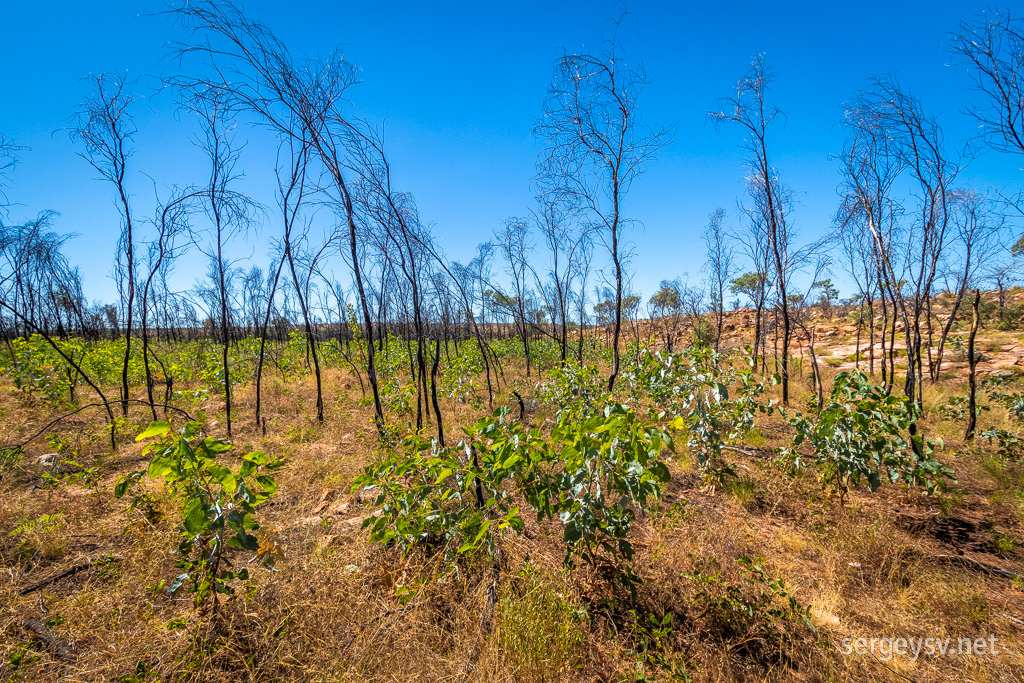 At the Sir John Gorge.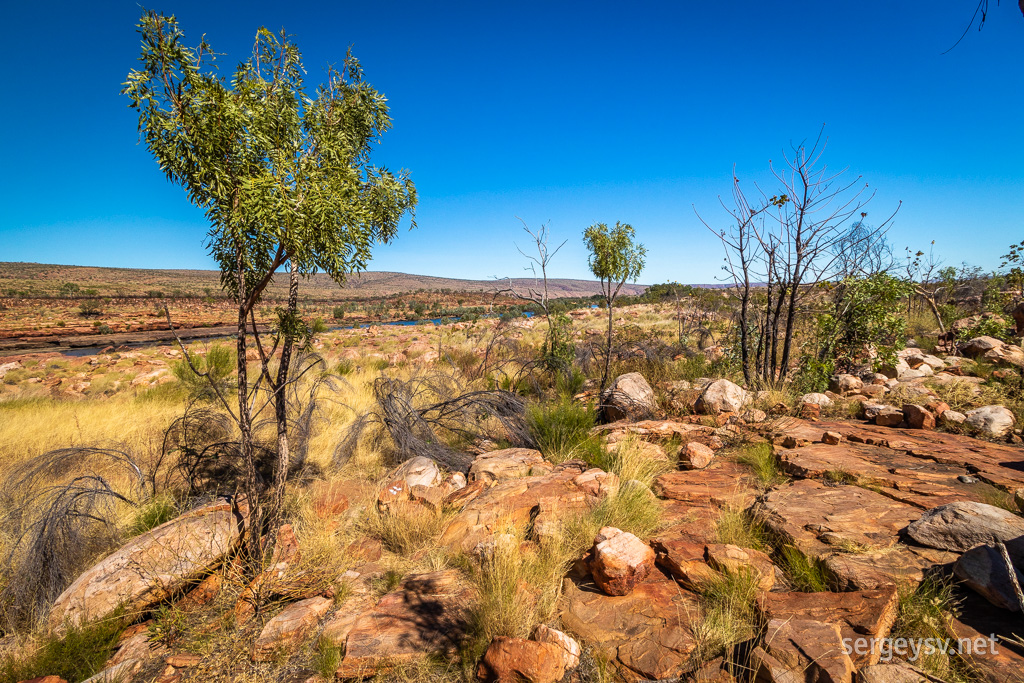 Here it is, over there.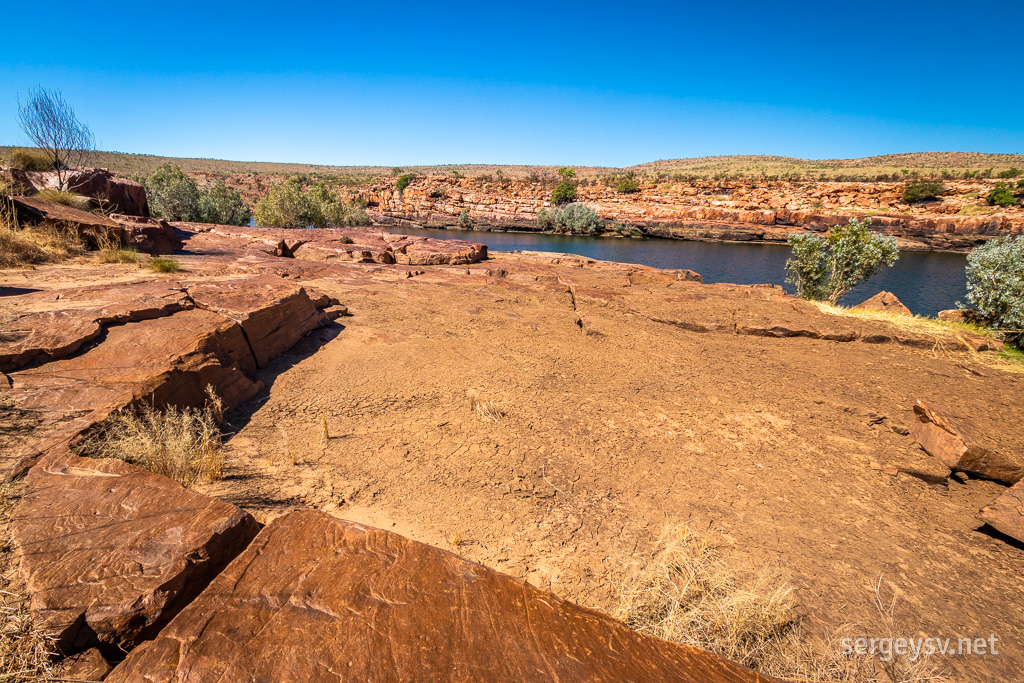 Very rocky!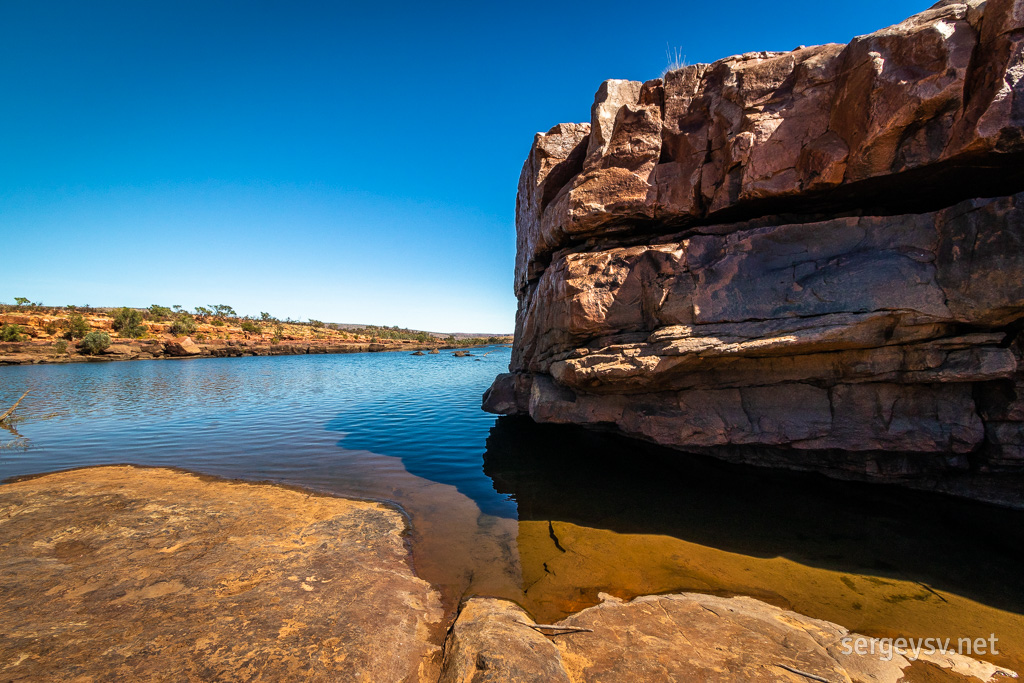 And the river is very shallow here, too.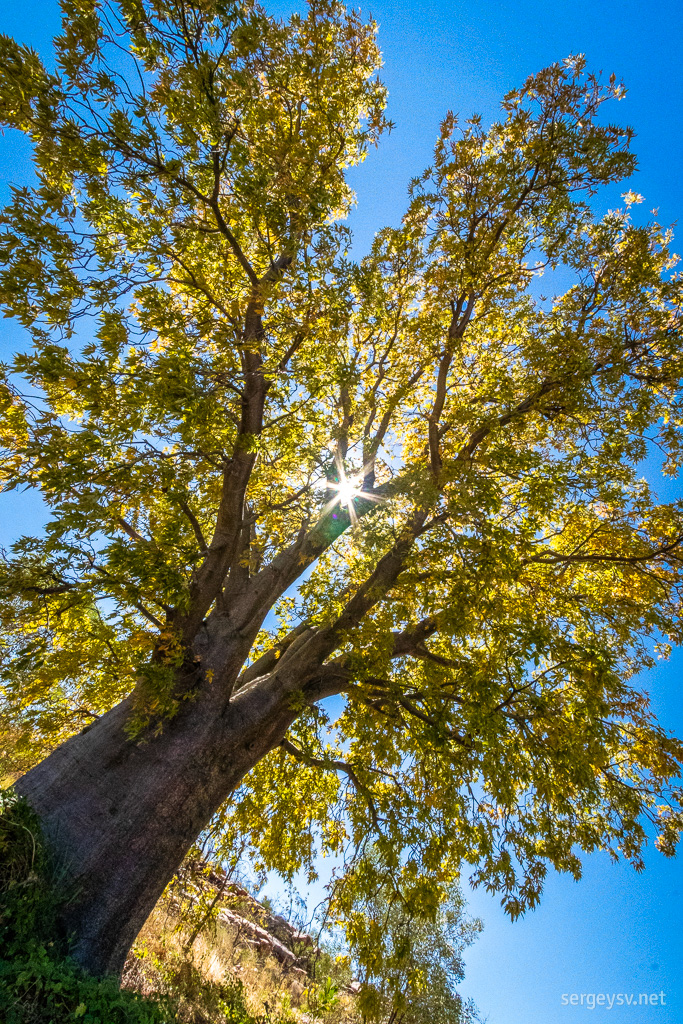 A fair bit of green leaves around!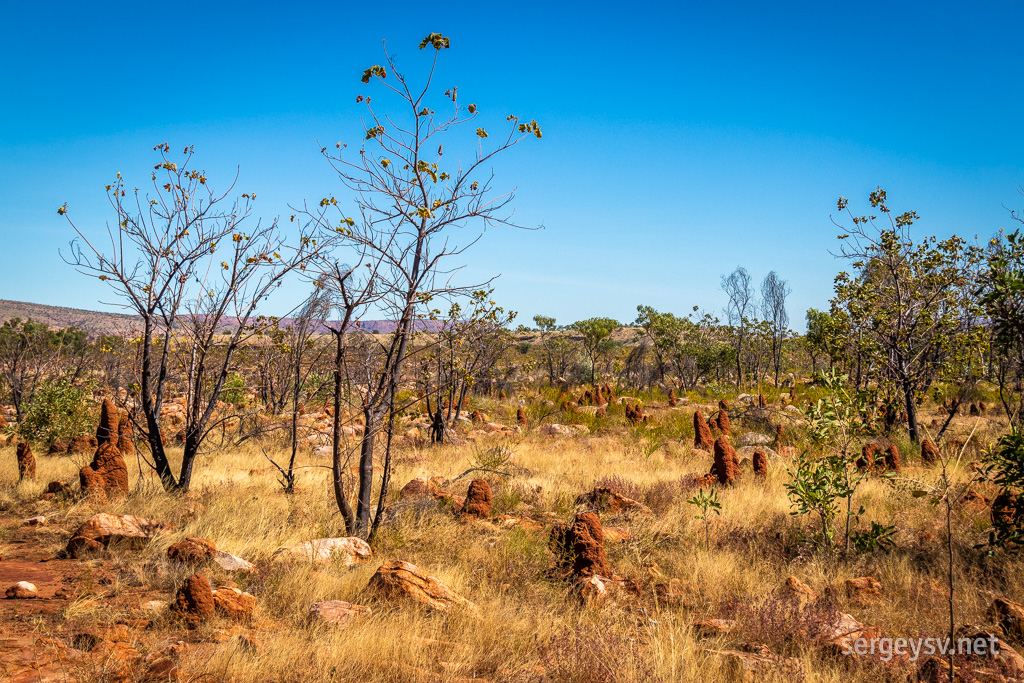 And of the termite mounds, of course.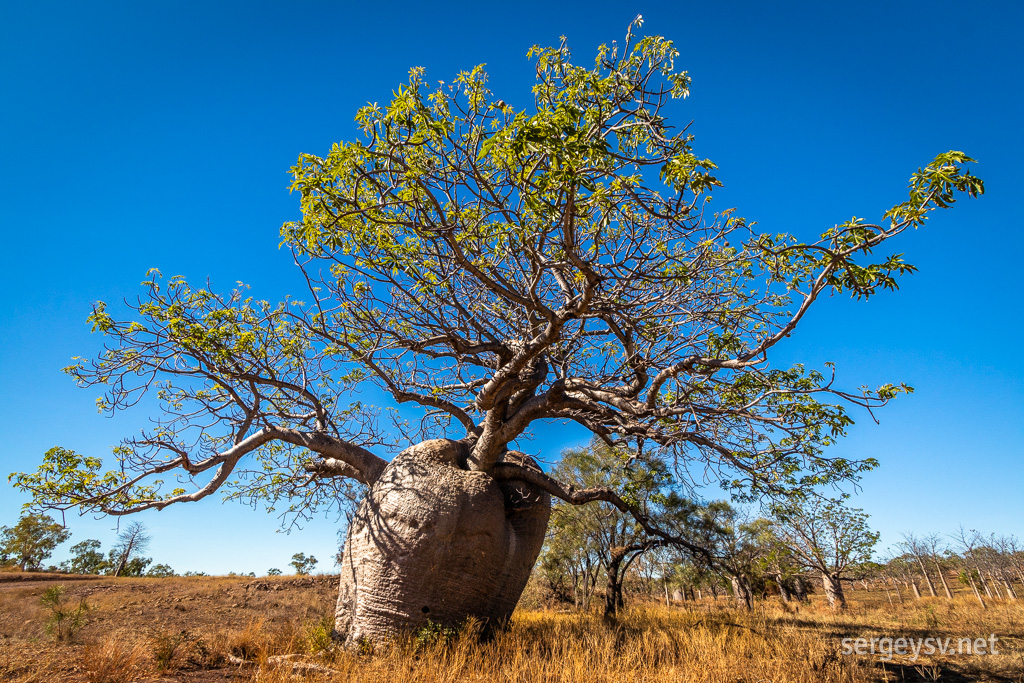 Now that's a boab!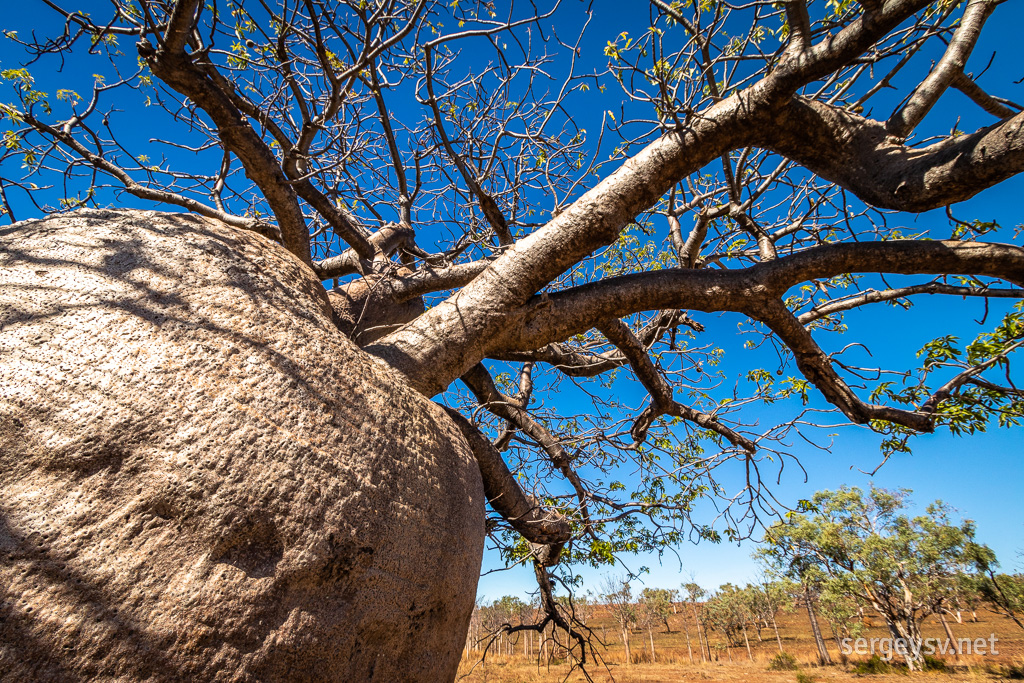 Taking a closer look.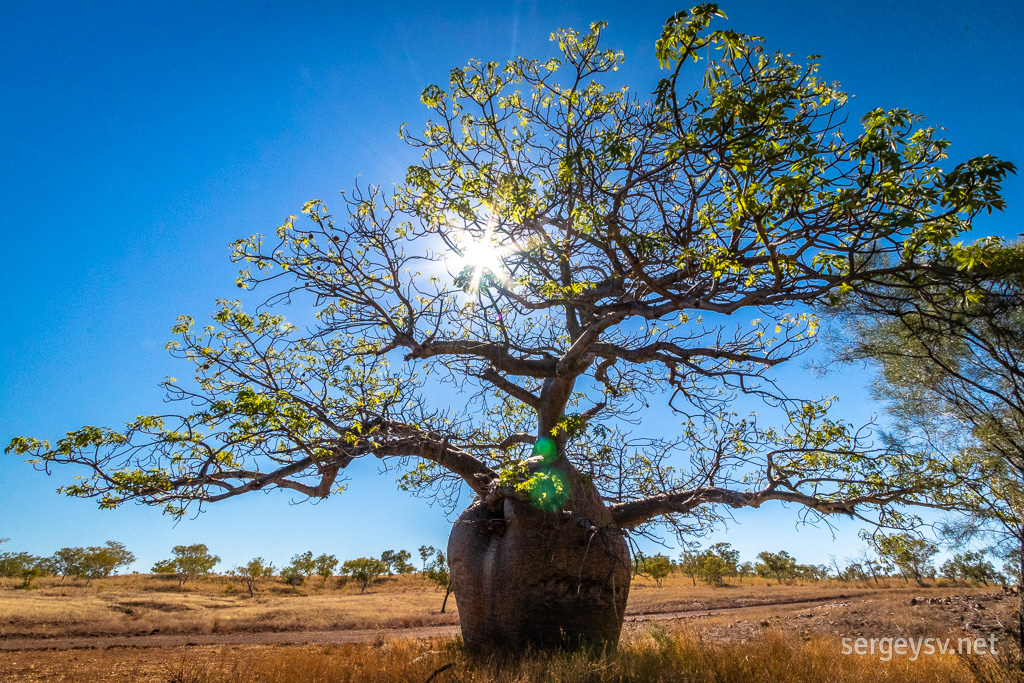 Doesn't get more Kimberley than that.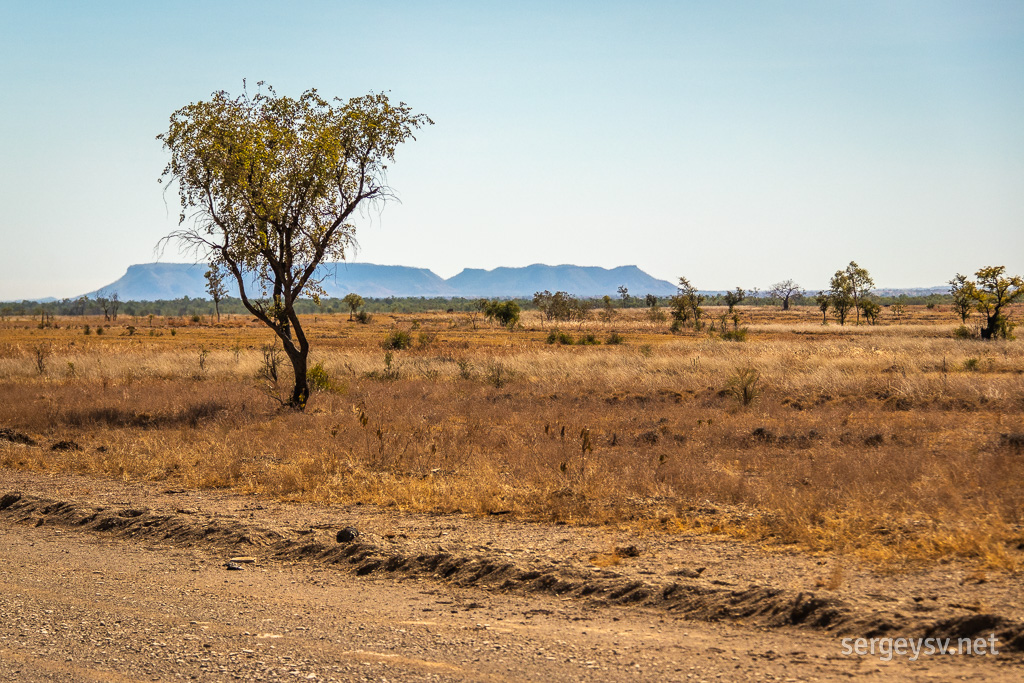 On my way out. The country is very flat here, unlike the most of the Kimberley.
Once out of the sanctuary, I make a quick stop at Imintji Roadhouse to refuel ($2 for a litre of diesel: not too bad for such a remote servo) and then head over to my last stop for today: Bell Gorge. It's very beautiful, especially at this hour of the day (4 p.m.) when the sun is already a bit low. I consider taking a short hike downstream and shoot the falls from below, but I feel somewhat tired already after the Mornington.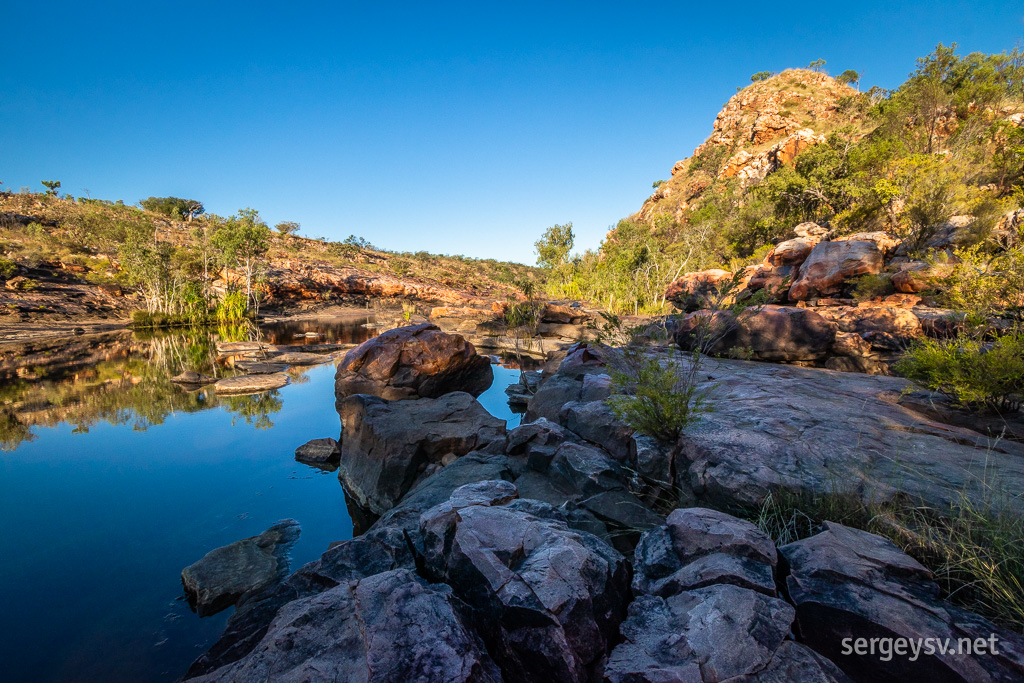 Entering the Bell Gorge.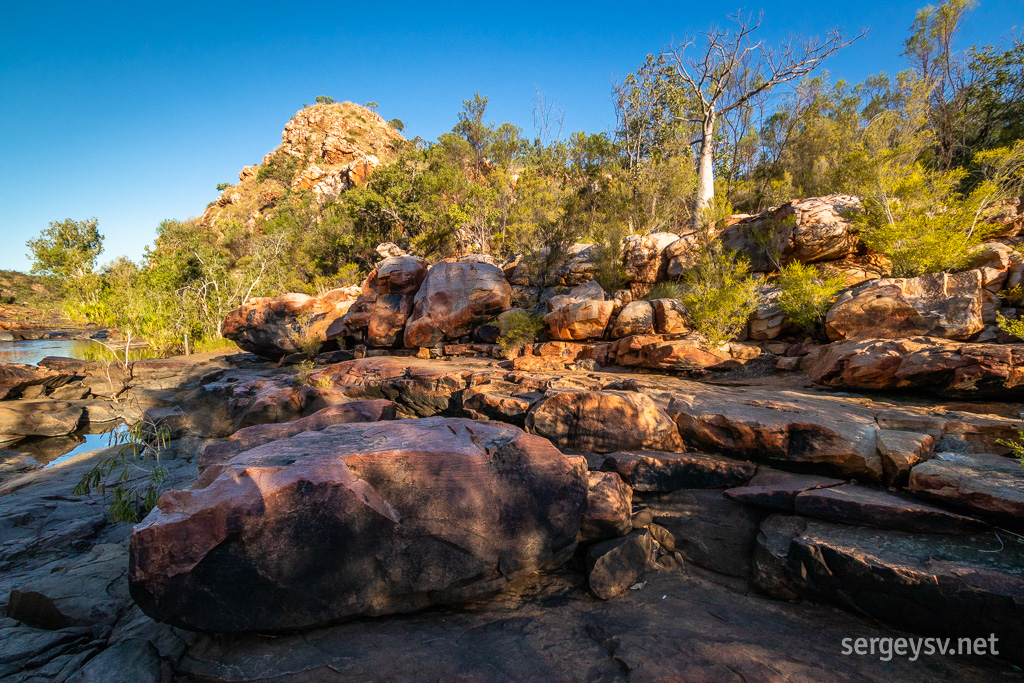 Lots of rocks. Lots of boabs.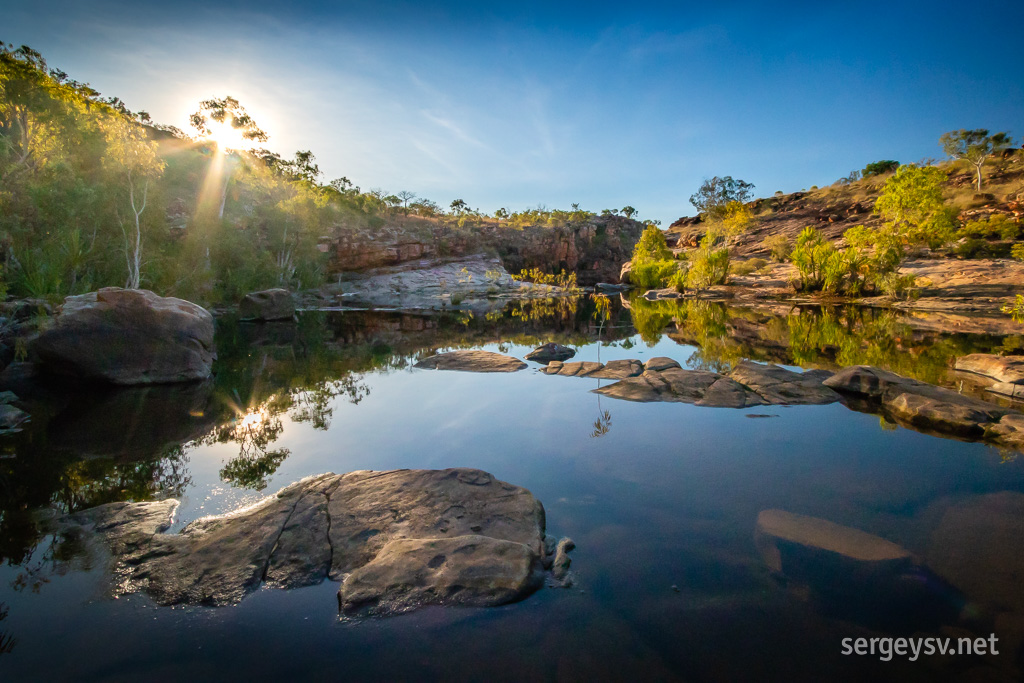 By the upper pool.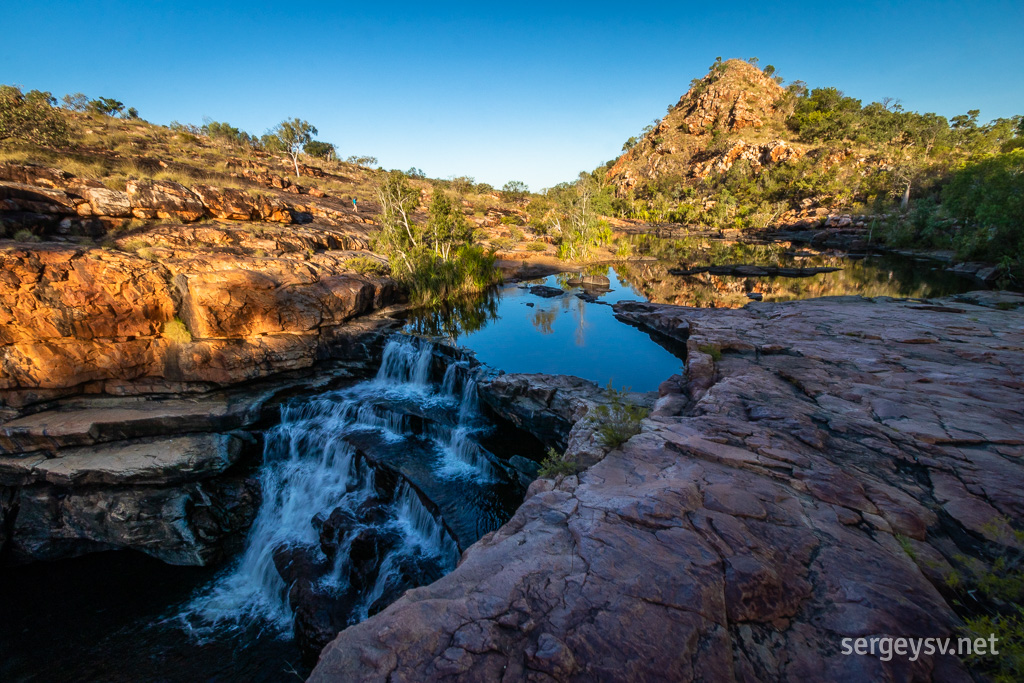 A cute little waterfall (with a cute little person walking down the slope).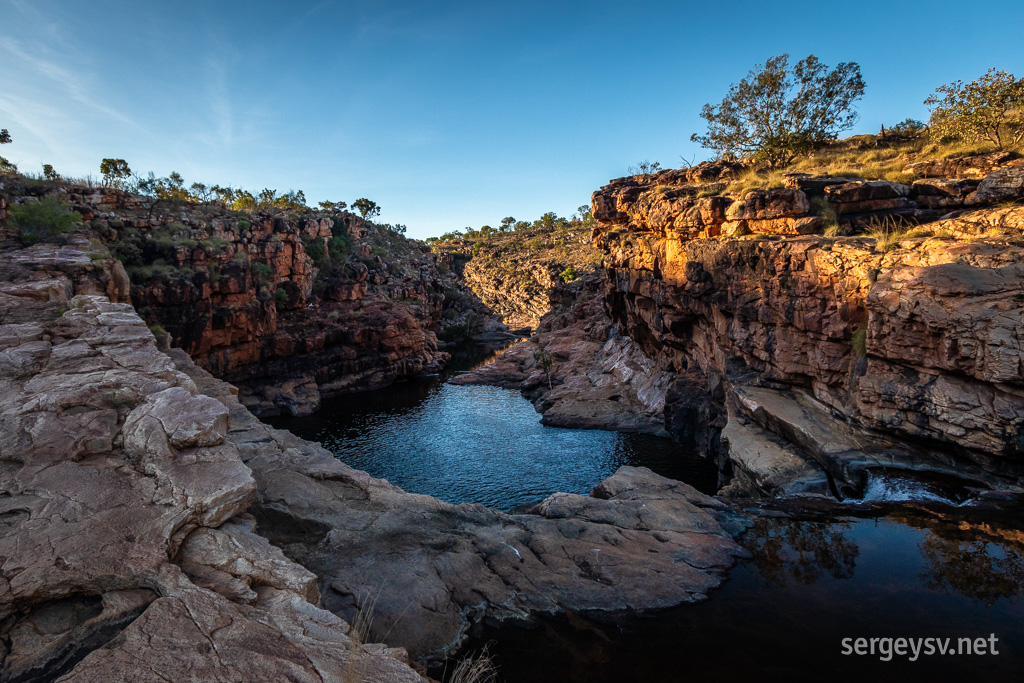 It's possible to climb down there... but I'm not gonna.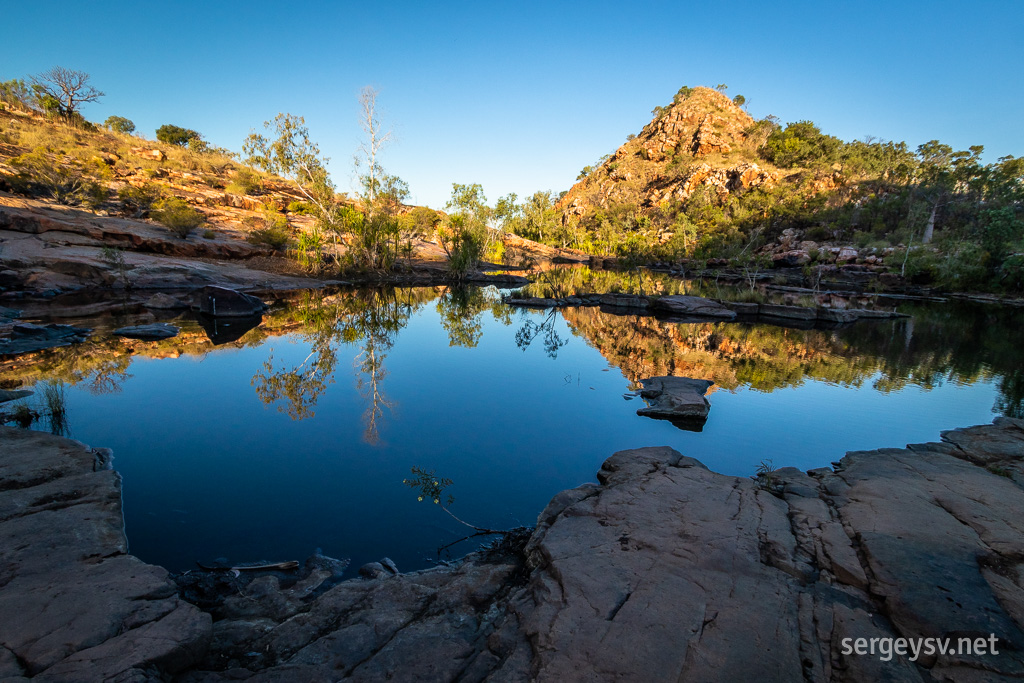 I'll help myself with another view of the upper pool instead.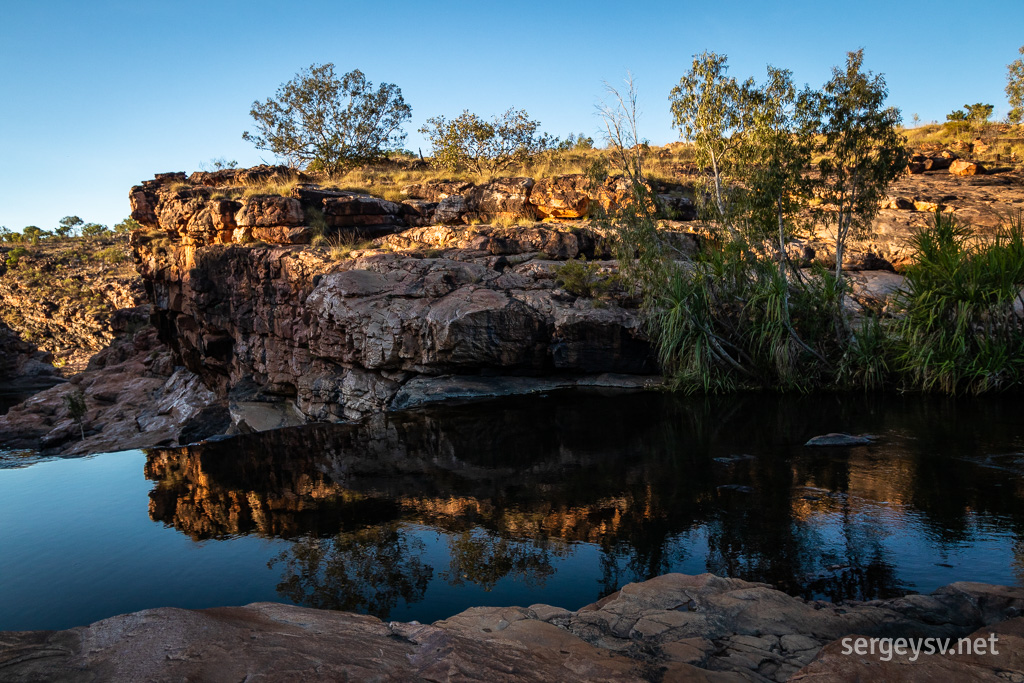 Looks pretty enough for me!
The place features a surprisingly large campground ($13 per night), which is, unsurprisingly, full of people. I manage to secure myself a small spot though, and I even get a hot shower when it's my turn in the queue (yes, there's a queue). I wonder how they heat the water up though? It doesn't taste artesian. But hey, a shower is a shower. Gotta value them, no matter what they are, when you live in a car.