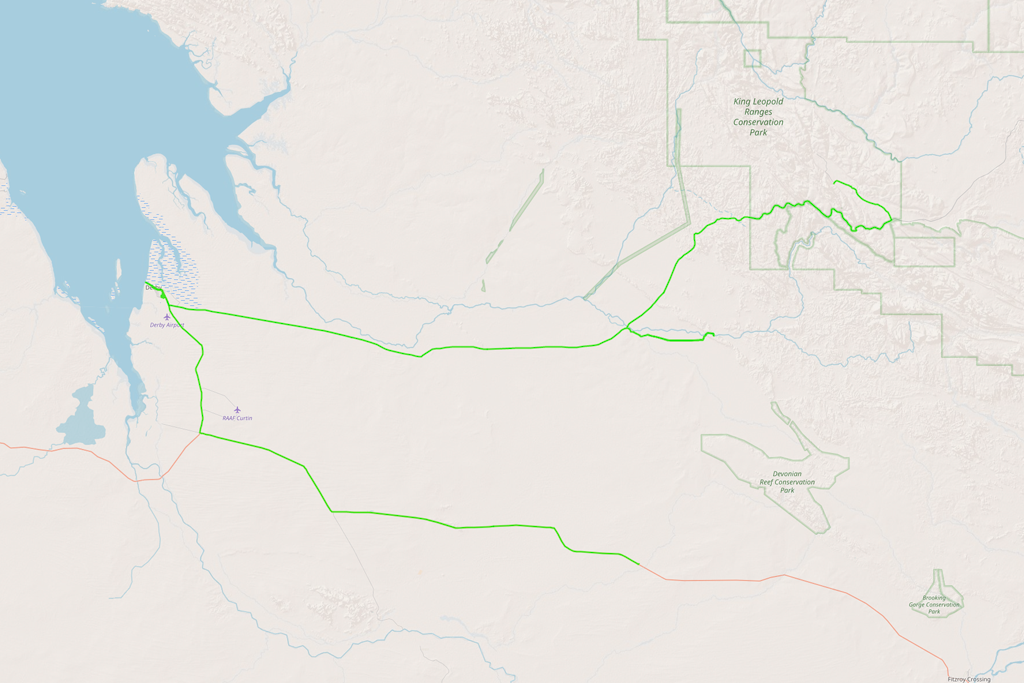 Distance covered: 475 km
With the Mornington now out of the way, I'm quickly approaching the other end of the Gibb River Road, and the last major stop on the way is the Windjana Gorge. On my way there I, as everyone else who travels these parts, notice a giant cliff next to the road shaped like a giant head: Queen Victoria's, as the its name suggests. I'm not very familiar with the lady herself, though, so I can't appreciate the similarity, if it does indeed exist.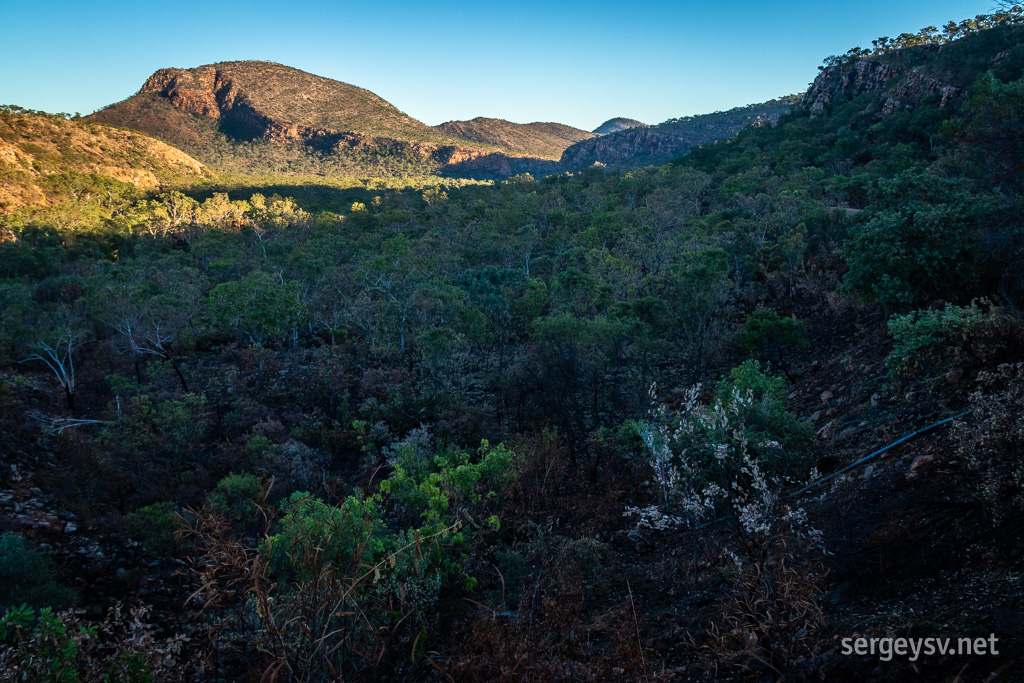 The Kimberley awakens.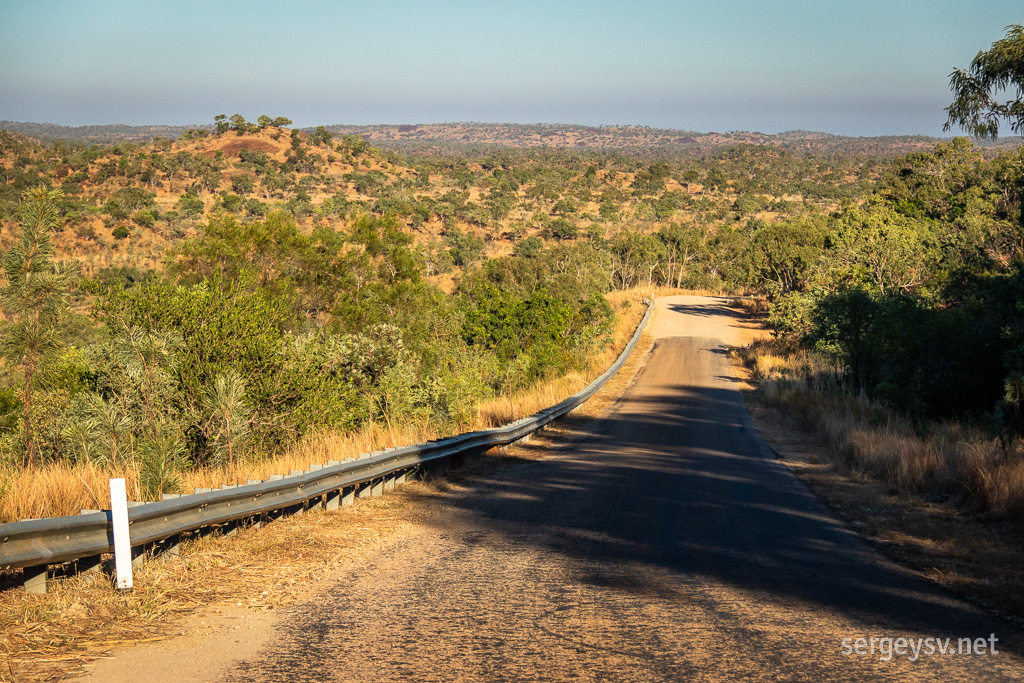 The road beckons.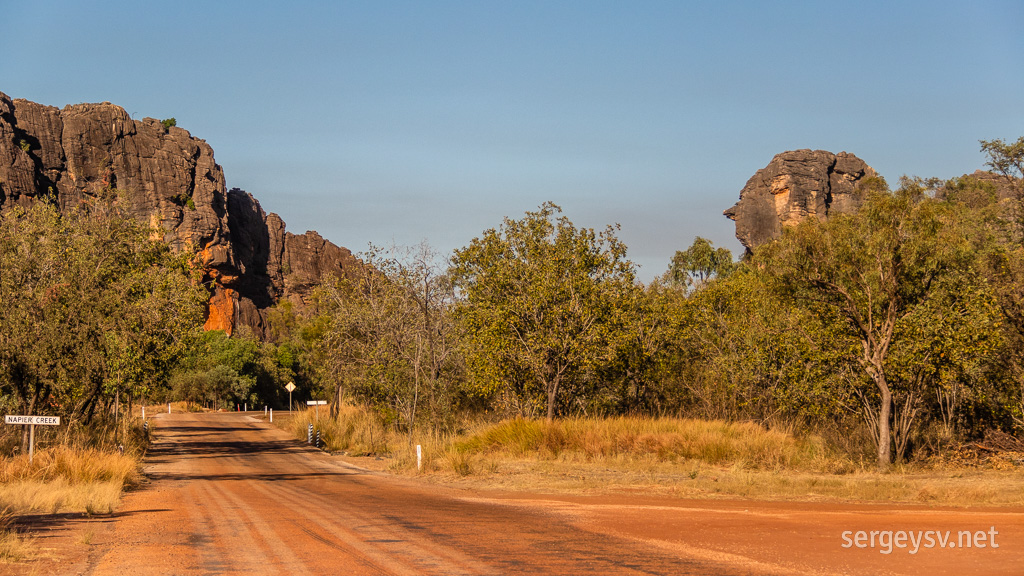 How do you do, Your Majesty!
Windjana itself doesn't feature any royal heads, but does feature plenty of crocodiles. They're not as scary and dangerous as their saltwater counterparts, but it's still great to finally see them in their natural habitat. Which looks quite spectacular, indeed; thick black walls of limestone with orange patches quickly make you understand why this place is on the National Heritage list.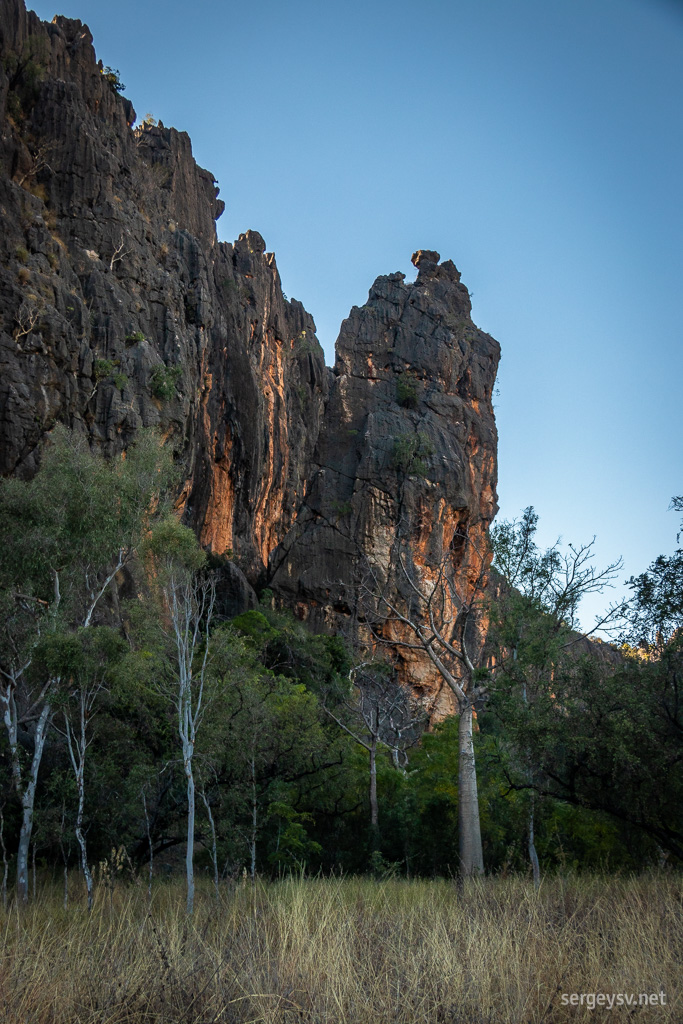 Approaching the Windjana Gorge.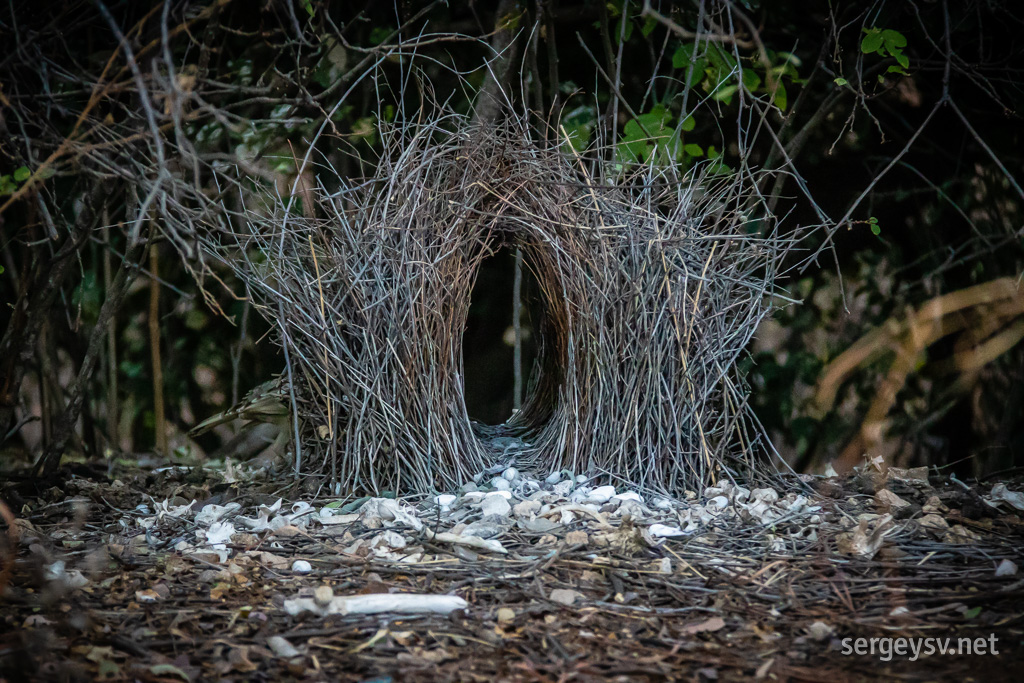 The bowerbird's bower (with it hiding shyly behind).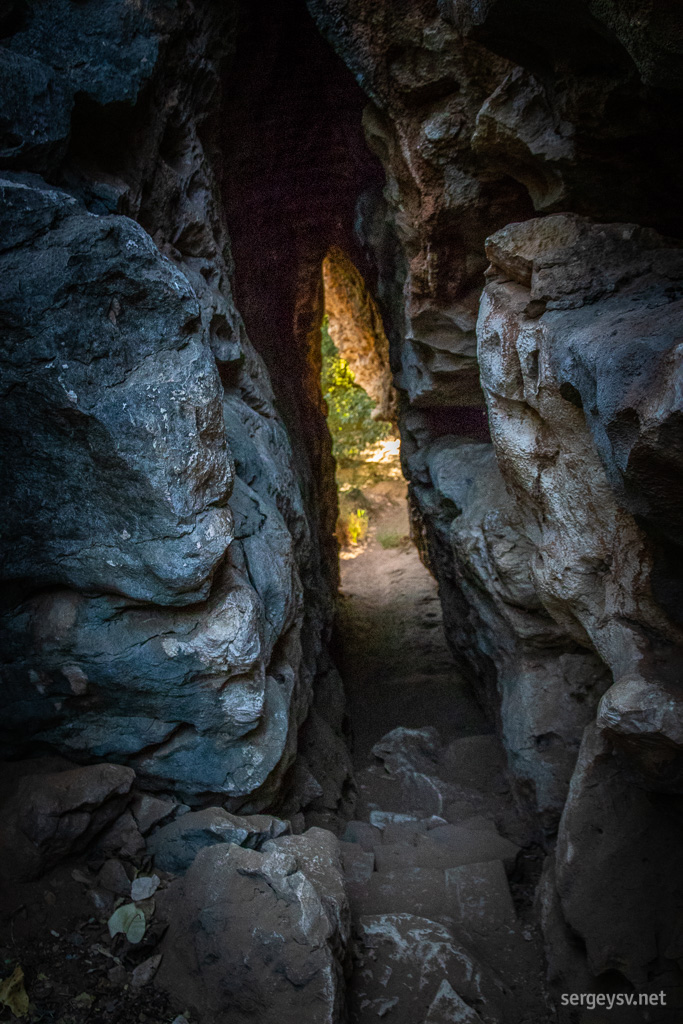 I'm going in!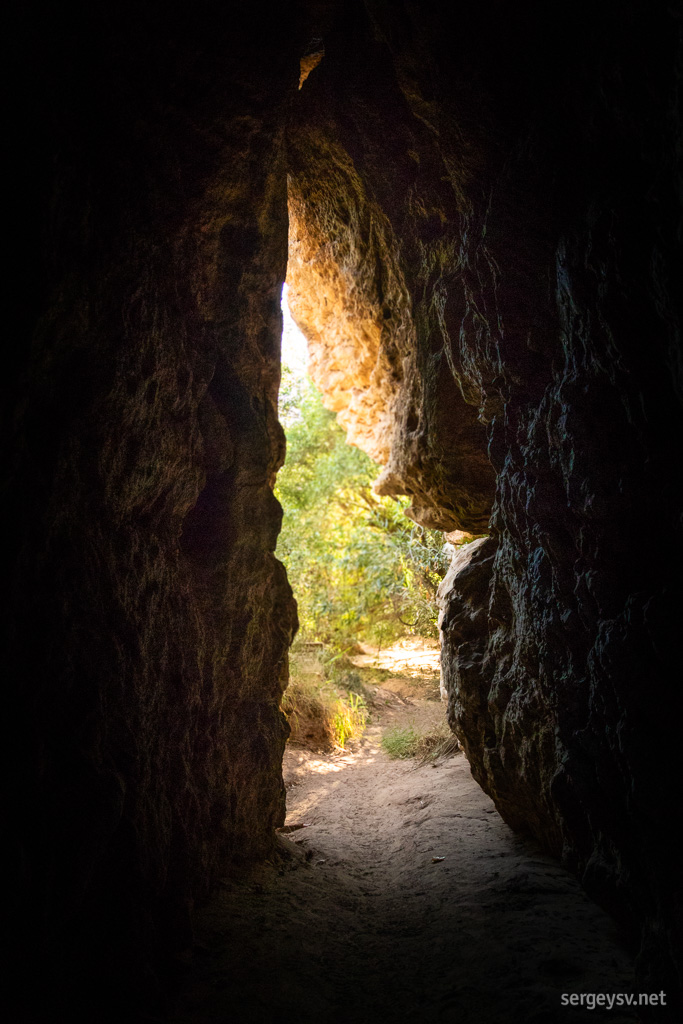 I'm almost there!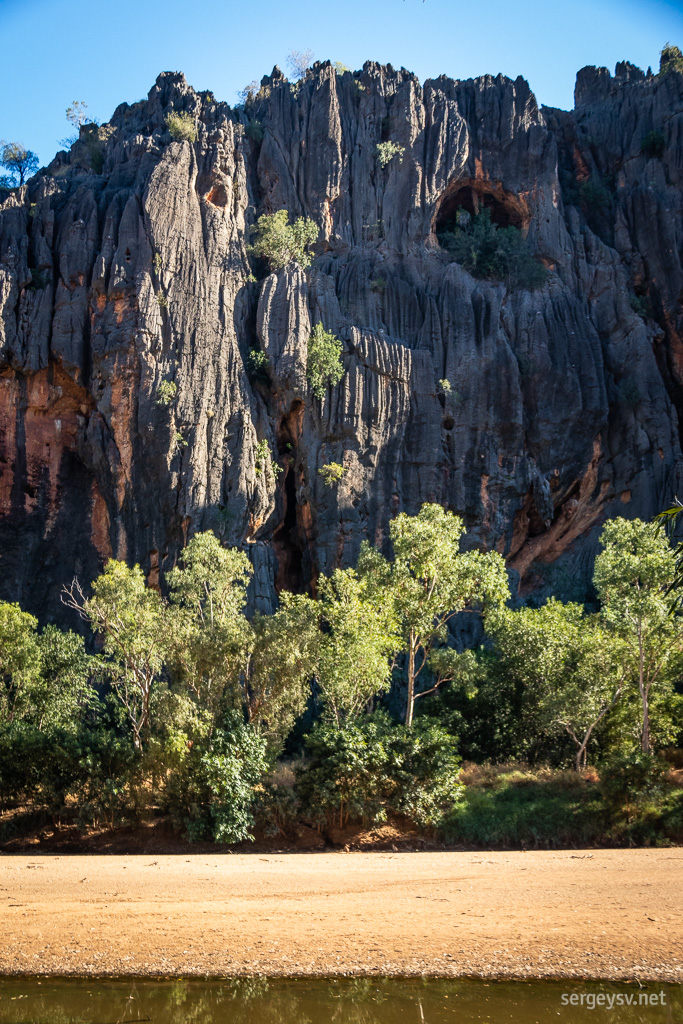 And here I am.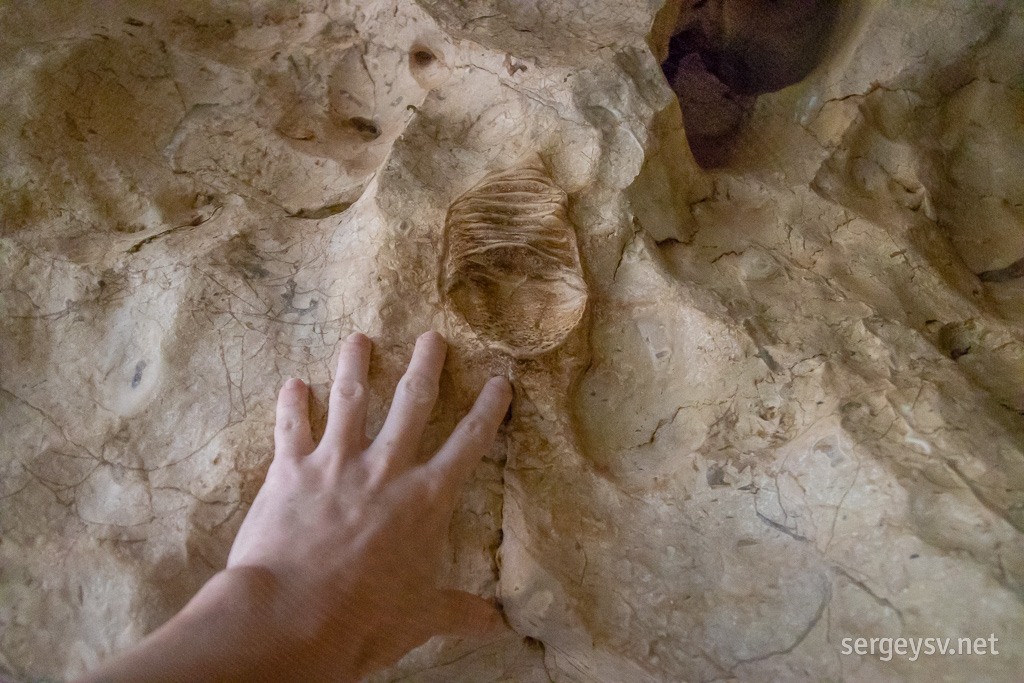 Fossilised trilobites. How cool is that!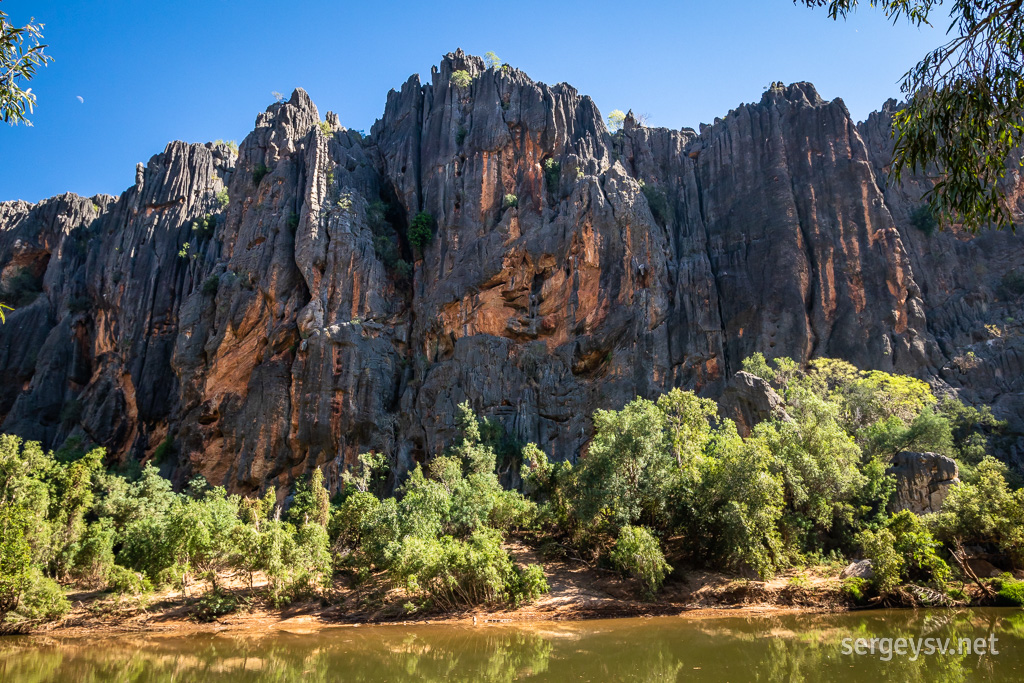 Windjana Gorge.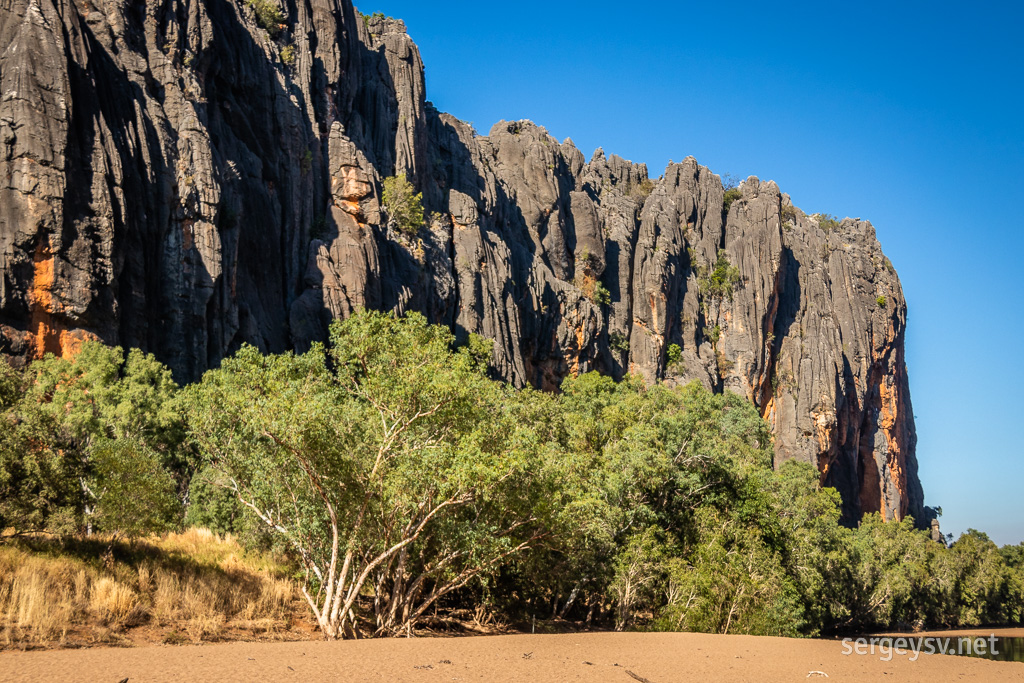 The limestone walls are simply spectacular.
Walking downstream...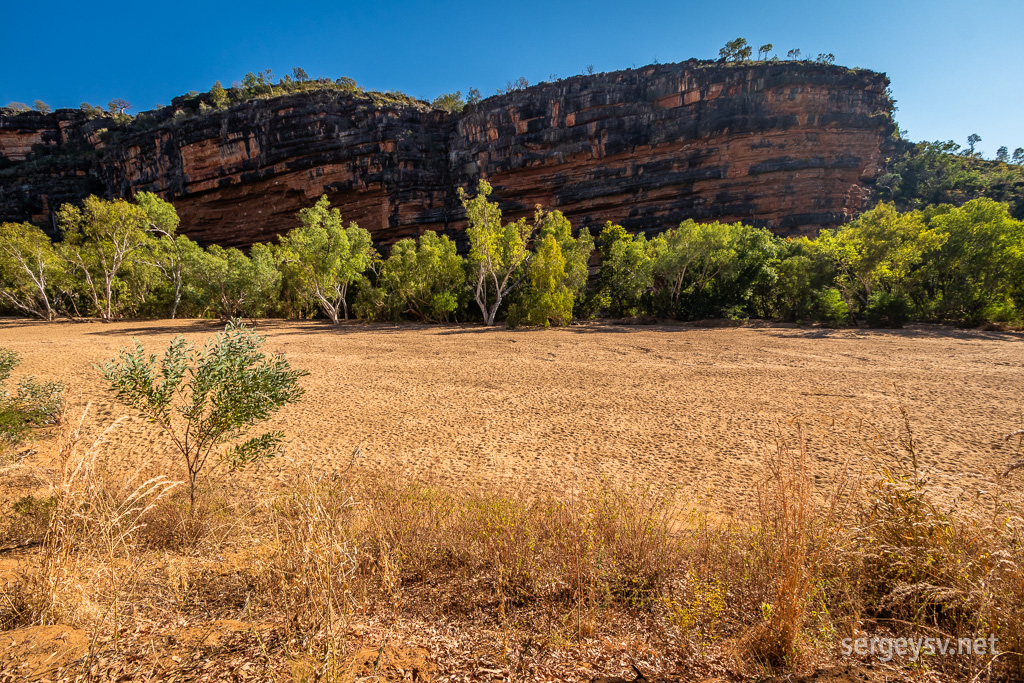 ...until there's no stream at all.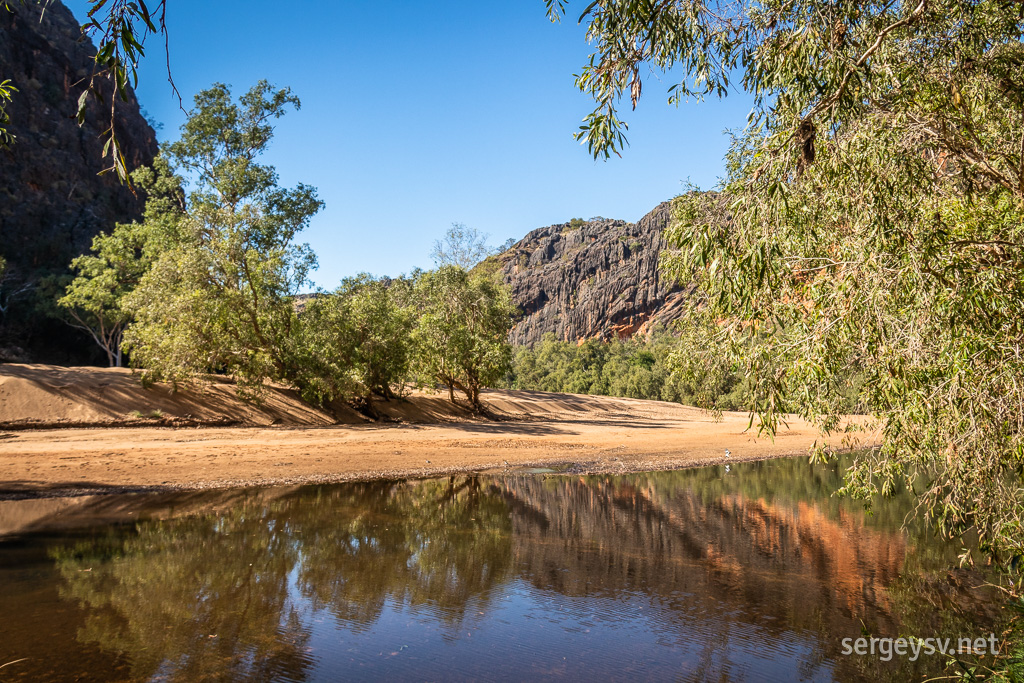 At the end of the walk.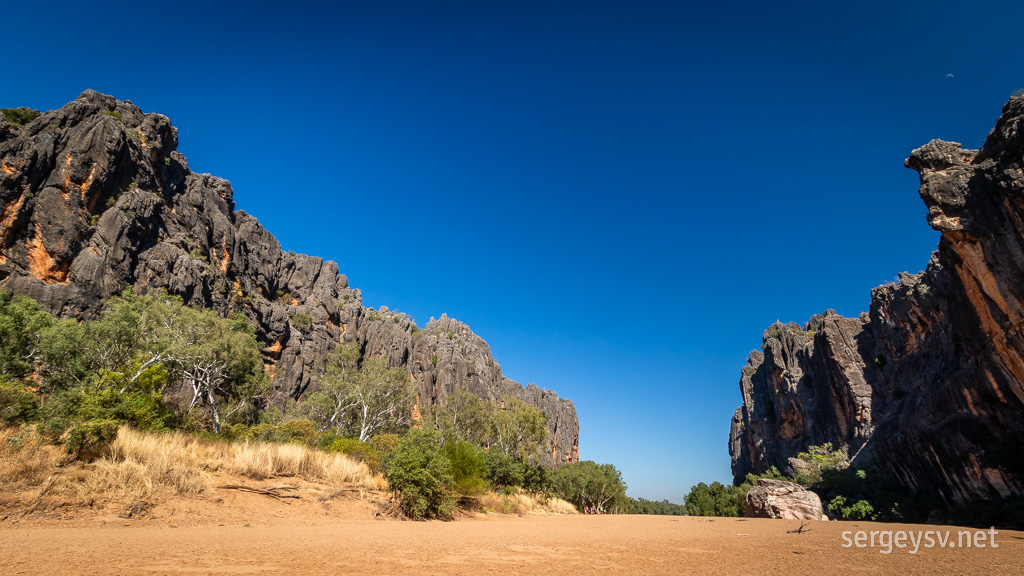 Back to the sandy bank.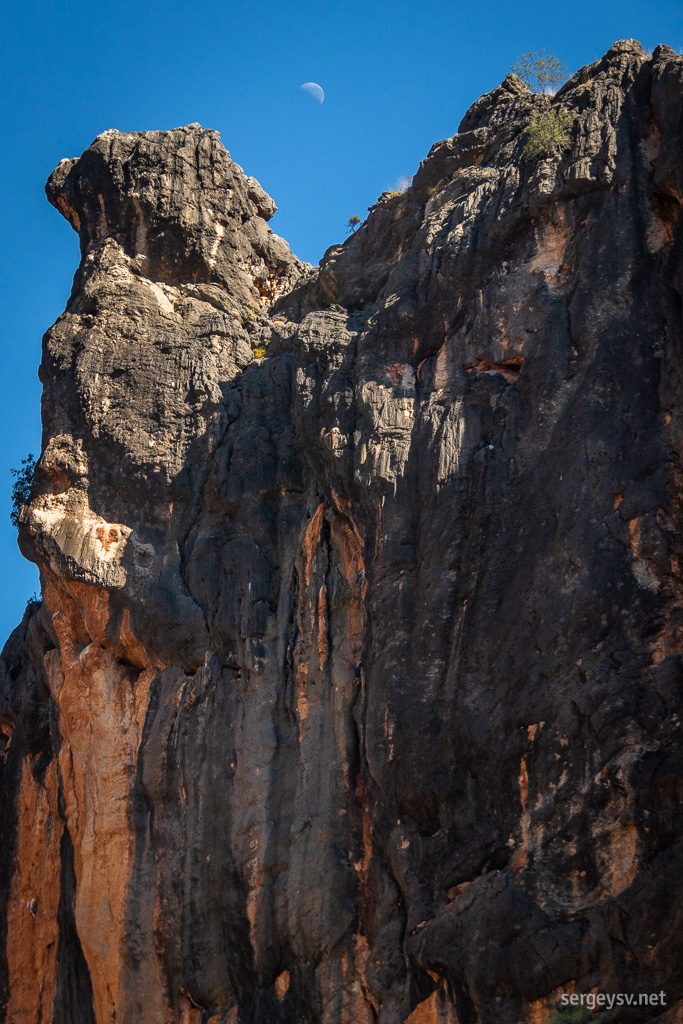 Rocks on Earth. Rocks in the sky.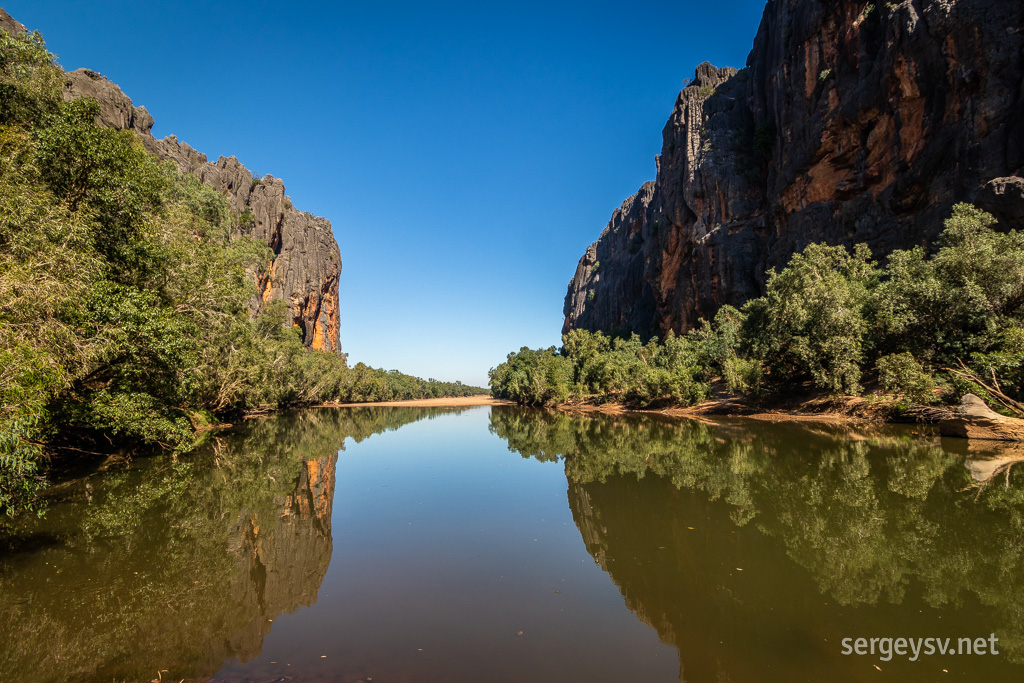 By the pool.
As I mentioned, the place is full of crocs. I'm quite cautious to approach them, but they don't seem to be paying a slightest attention neither to me, nor to the other tourists. A few wallabies that I'm able to spot in the vicinity are a lot more wary of the deceptively slow and lazy reptiles.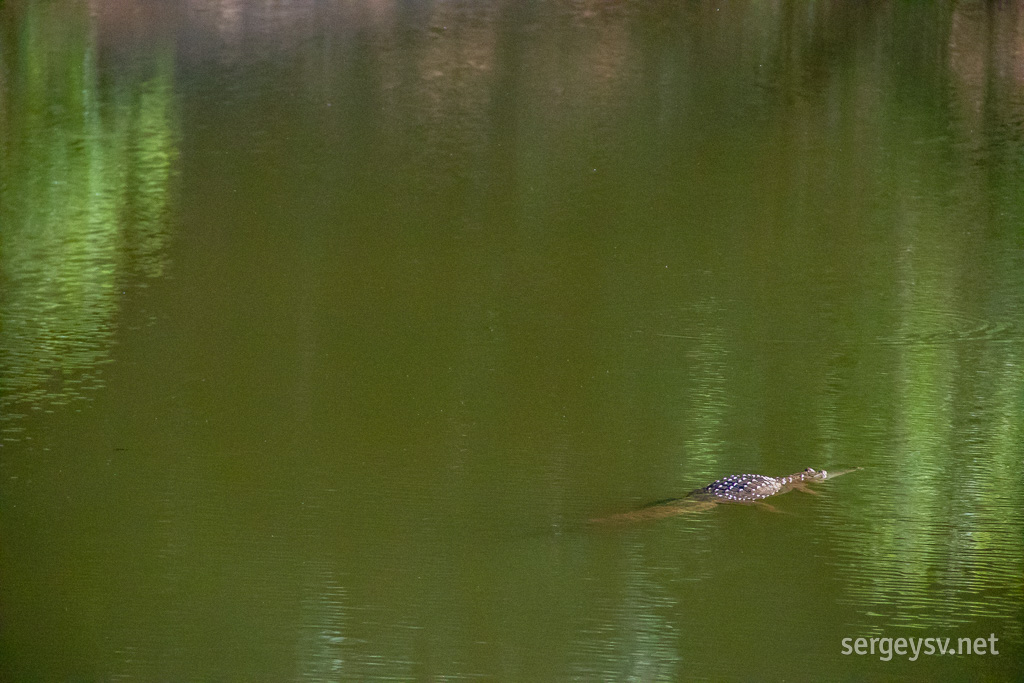 How about a swim?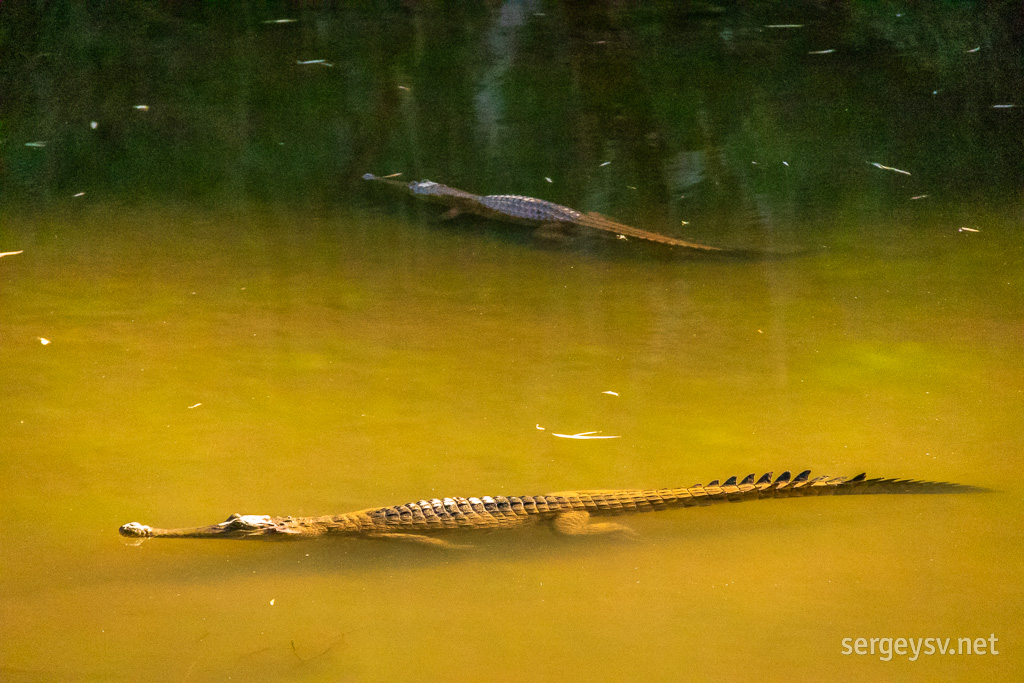 Company is always fun.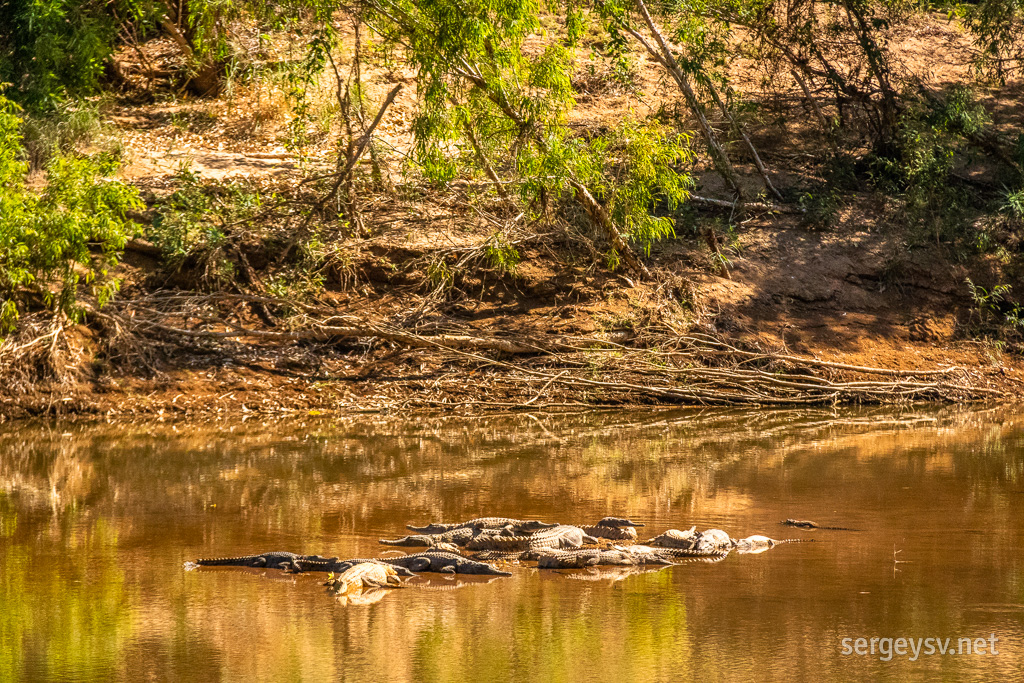 Am I right, guys?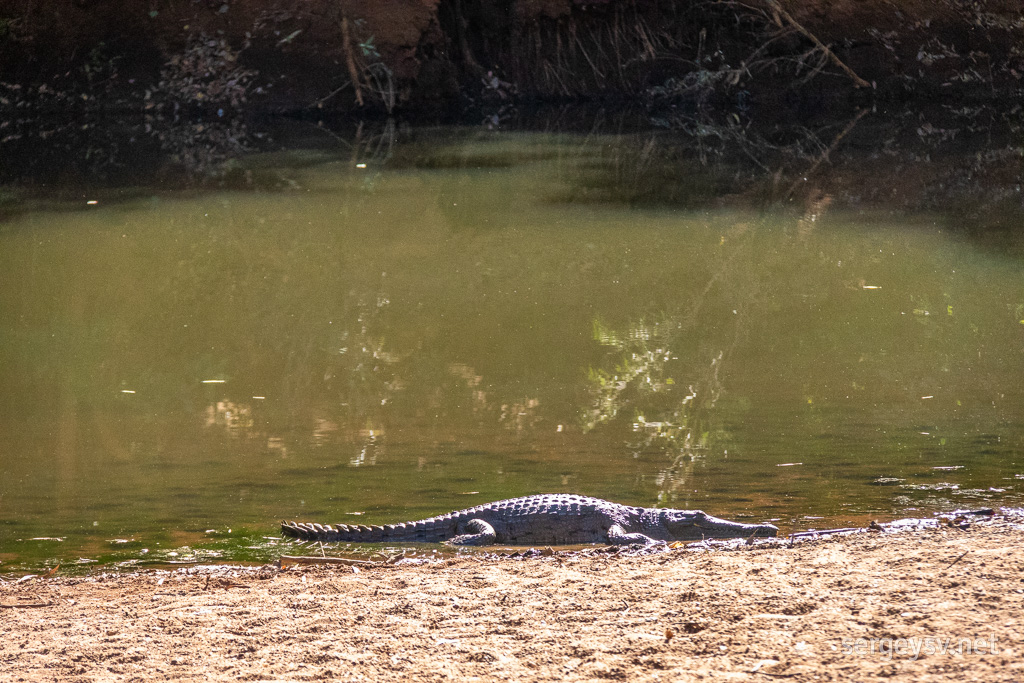 Some might feel reclusive, though.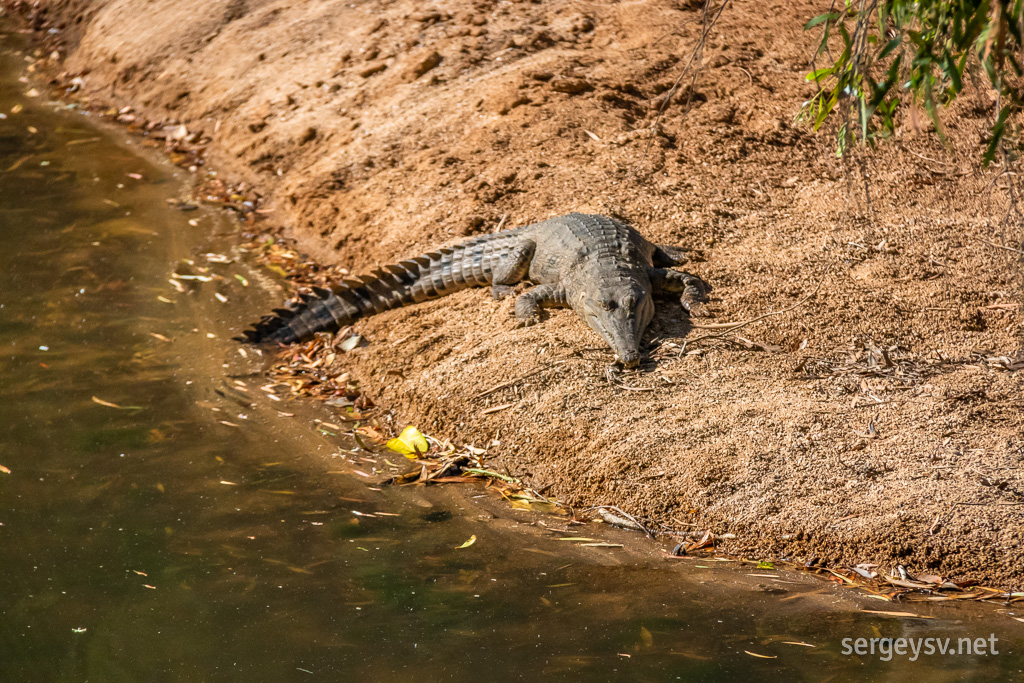 Which is its own kind of fun.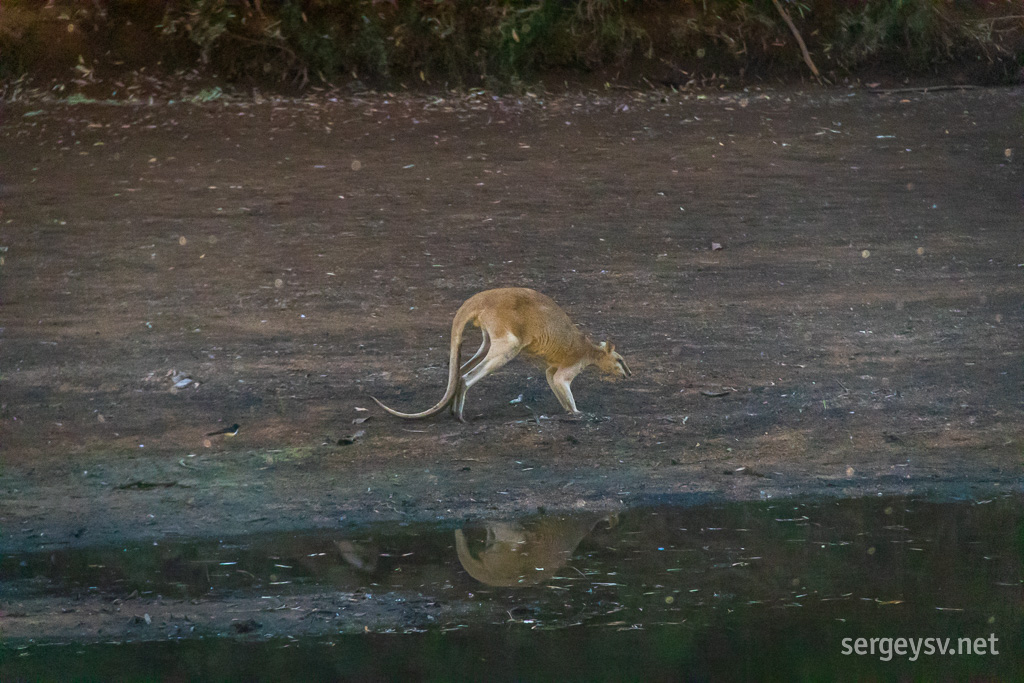 A wallaby is staying out of the way rather wisely.
Once out of the gorge, I head straight to Derby, which is very close now: my coolant is still leaking, after all, and I'm all out of it by now. As I leave the car at the mechanic's, I take a leisurely stroll around the town, which looks quiet, but nice and clean. They say that it features some of the greatest tidal ranges on Earth (~12 metres difference between the low and high tide), but I'm not planning to stay here long enough to check that out for myself.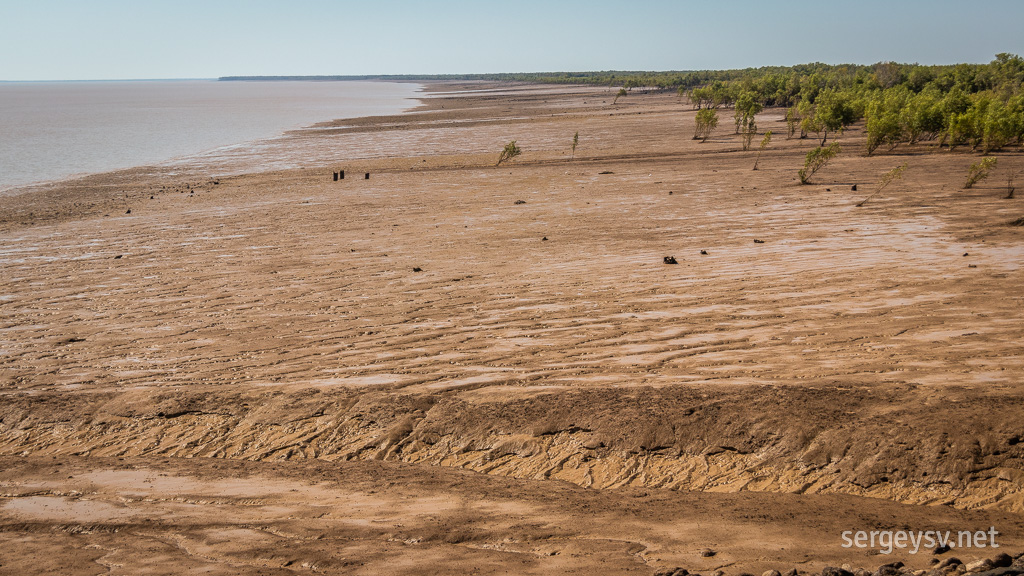 Derby's tidal flats.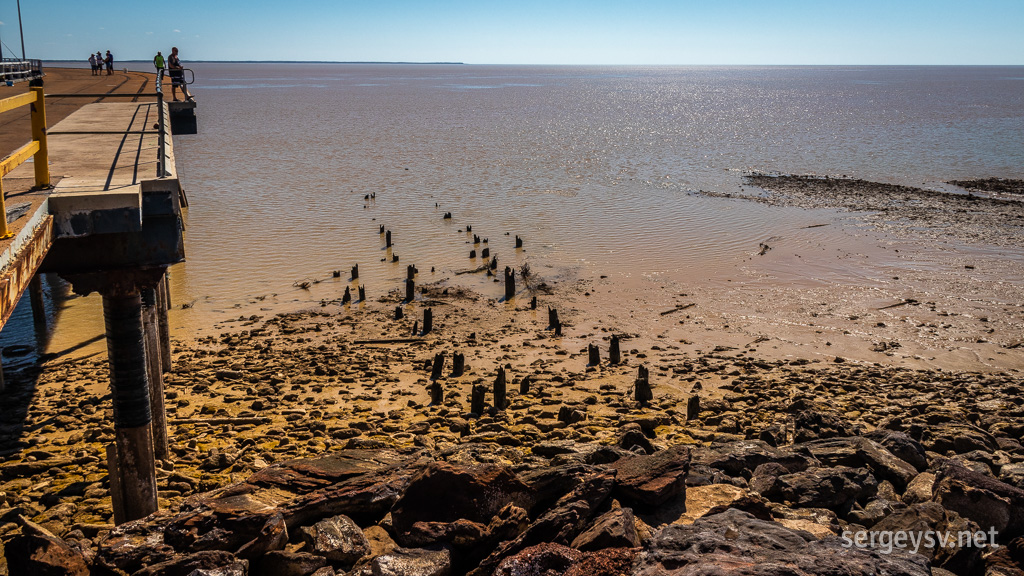 At the jetty. The water looks almost purple!
To my surprise, the mechanic says that they checked the radiator, and it's not cracked, so whatever's leaking, it must be somewhere else. Well, this is interesting. At least I'm in no danger now to fry my engine in the middle of nowhere, which is a relief. All I have to do is buy some more coolant… and then head down south, because my stay in the Kimberley by now is almost over.
I head back on the highway – feels so good to be back on bitumen! – and a few hours later I camp next to the Glendale Lake. It's very beautiful, and there's heaps of space for campers who are scattered all over. At night I even try to take some more Milky Way snaps, and I'm quite happy with them as well.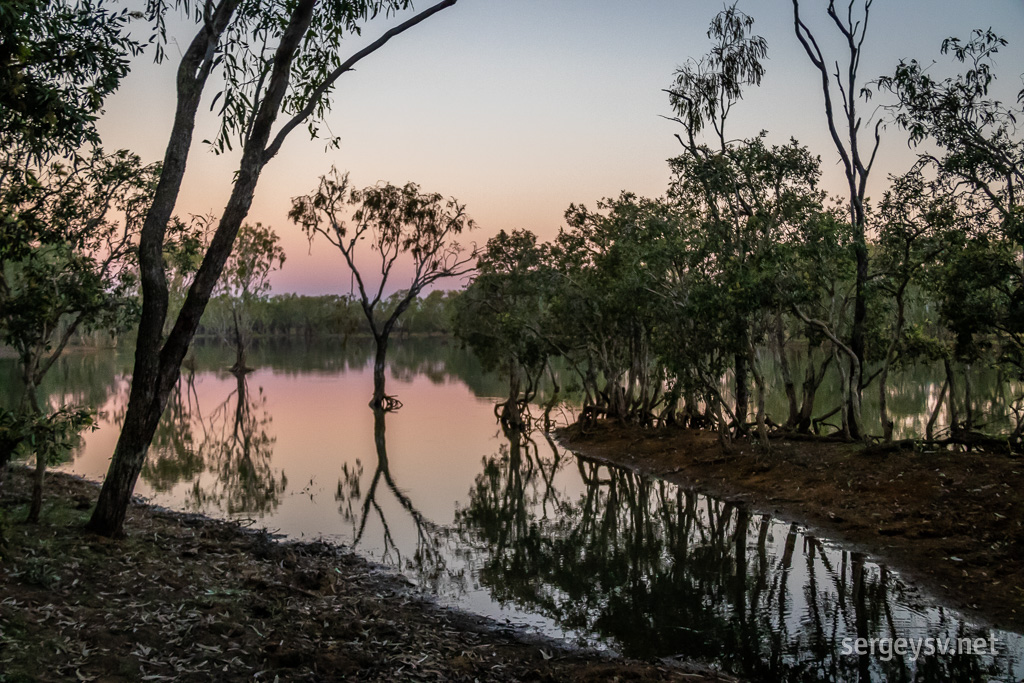 The day is over.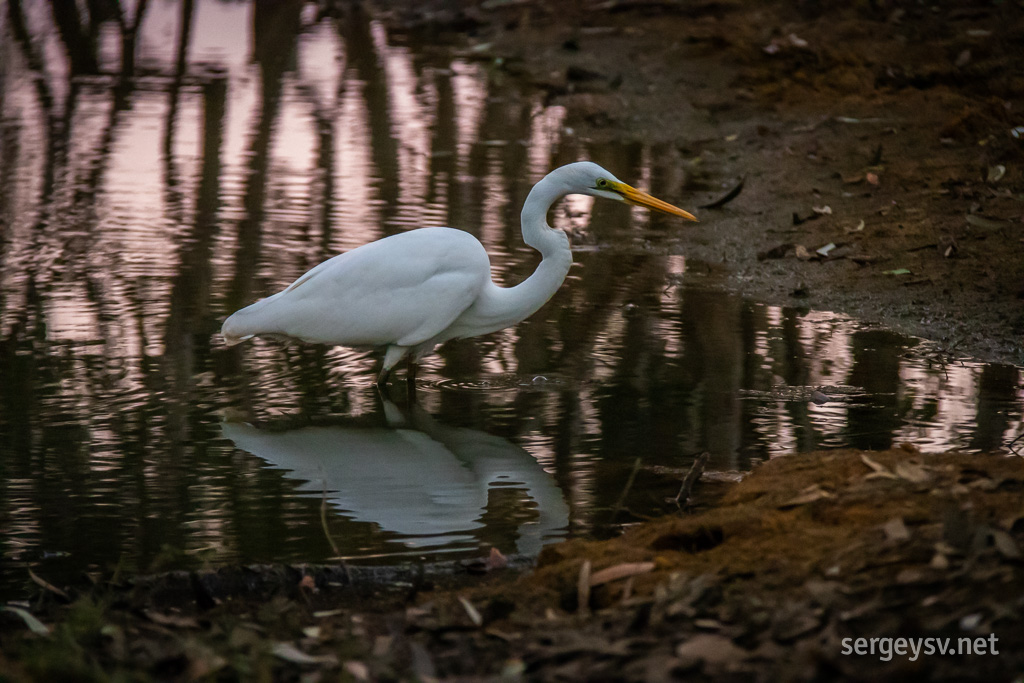 A quick bite before going to bed.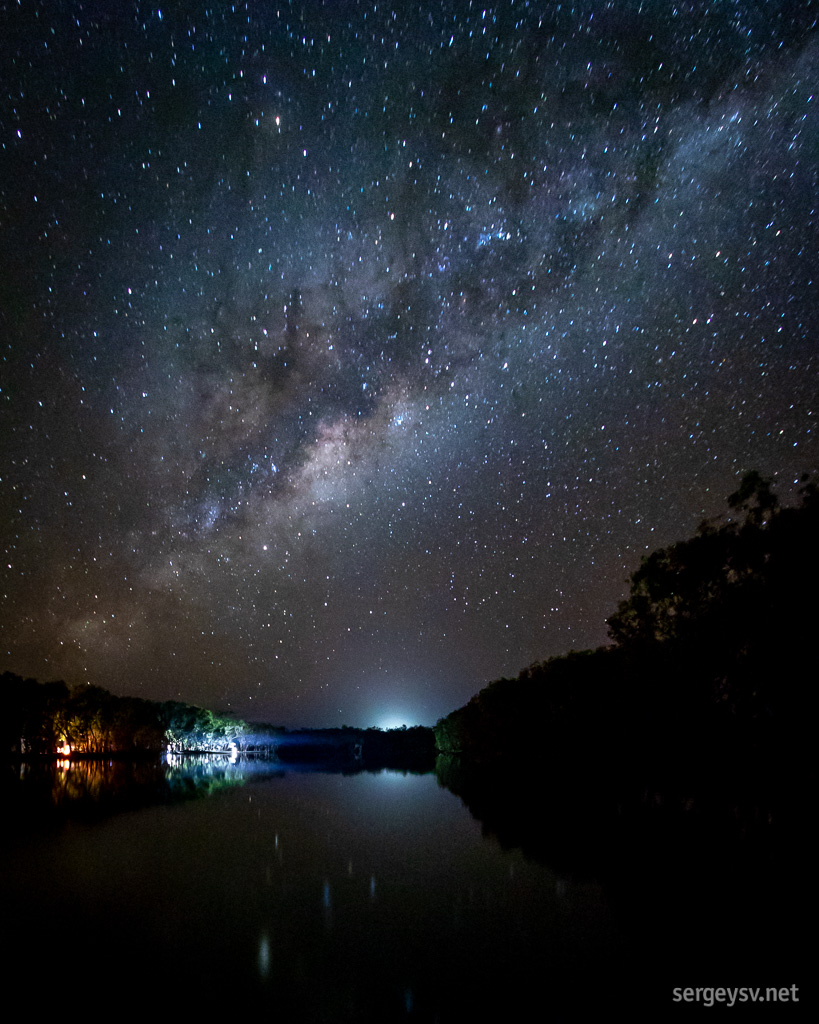 Lots of campers around!
They fall asleep soon enough, though.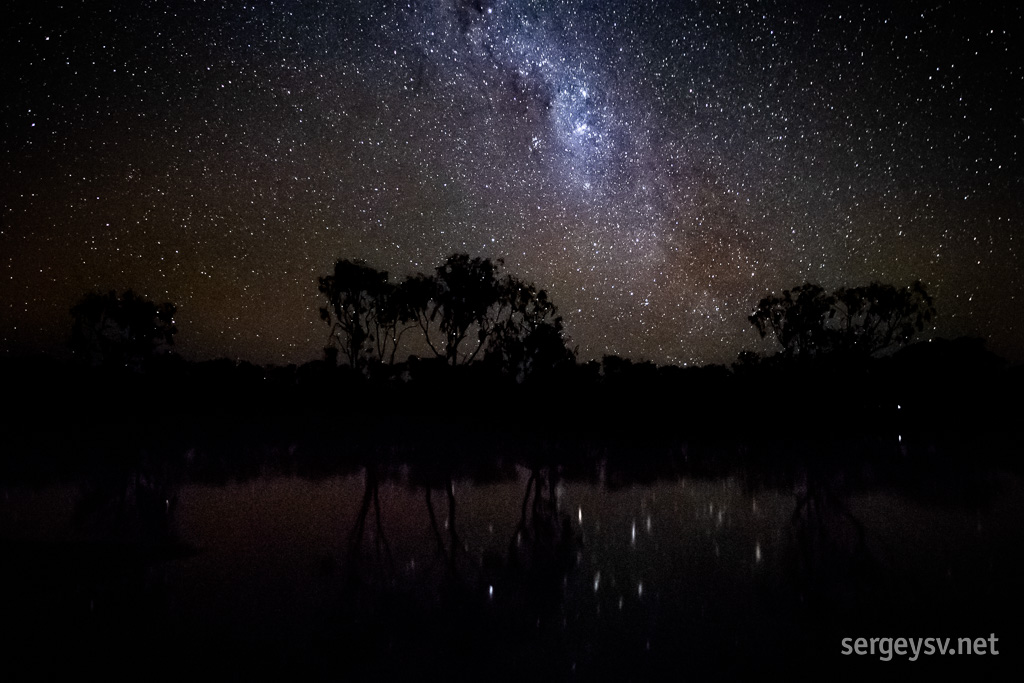 Reflections of the night.
(Only a week later, back in Adelaide, I will find out that the radiator
was
cracked, and my own mechanic had to replace its upper tank. I've no idea why the owner of the place had to lie in my face about it, but if you ever have to do repairs in Derby, never, ever go to
Derby 4x4 & Marine
. At least they had the decency not to charge me for these "repairs".)