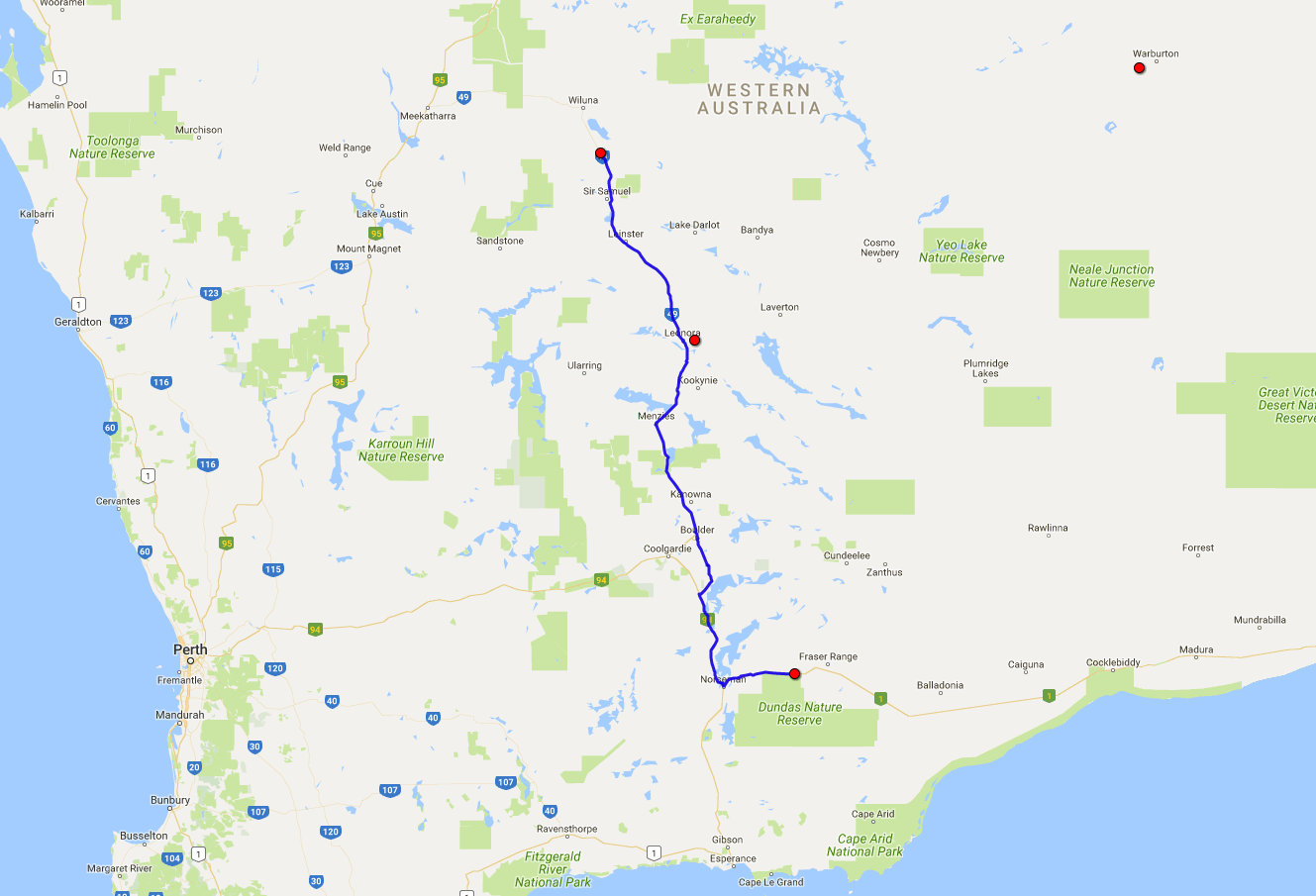 Today's itinerary.
Tropics are well behind me now, sadly, and the night on the rocks turns out to be quite cold. Something has to be done about it. I make myself some hot tea to warm up, then pack up my bags and start my way due south, where it's going to be even colder. Australian winter is coming.
The scenery around me changes rapidly. Spinifex and red dunes disappear completely: saltbush takes their place, and the sun itself hides in the clouds more and more often.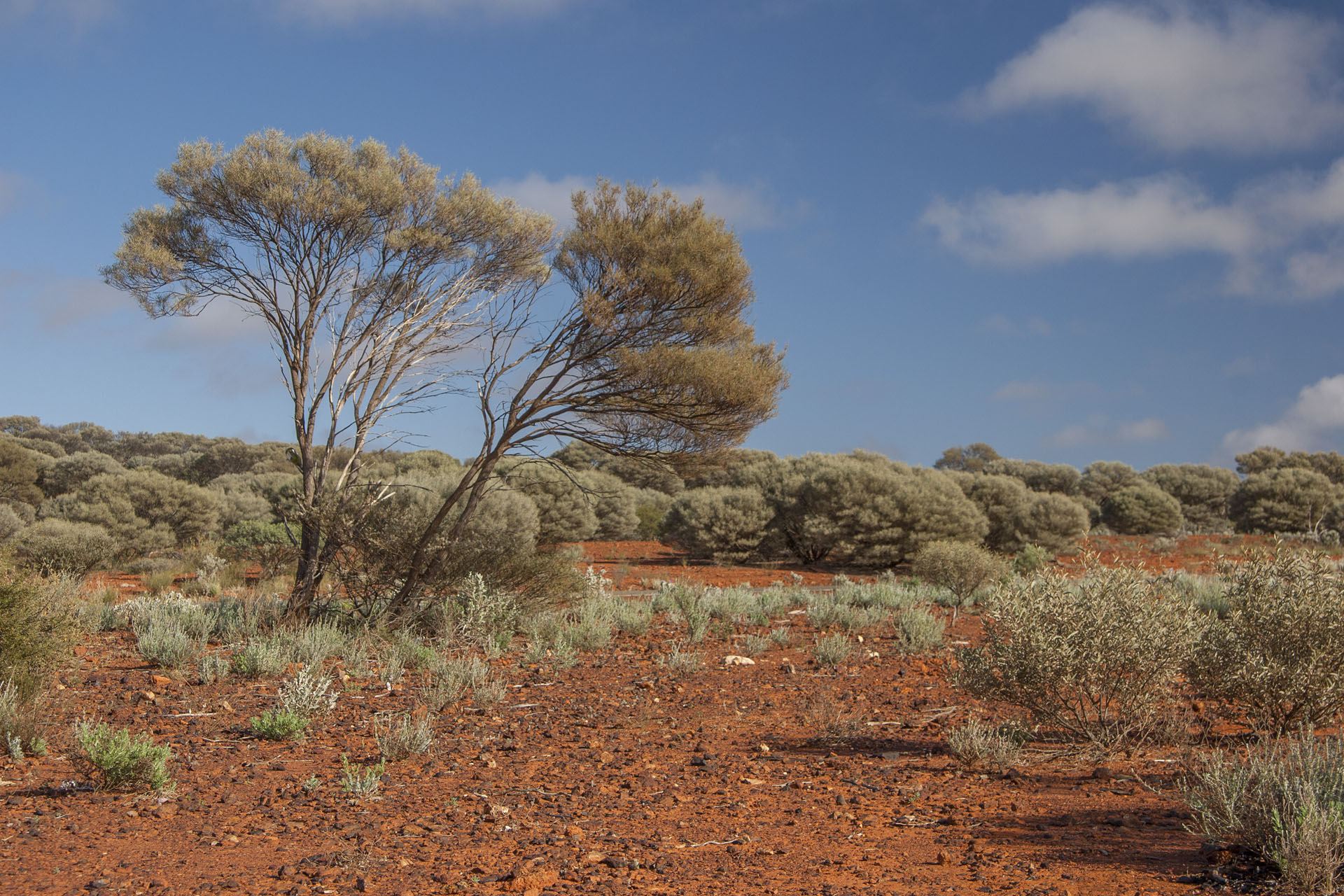 Another change of scenery.
A cool-looking info centre near Leonora.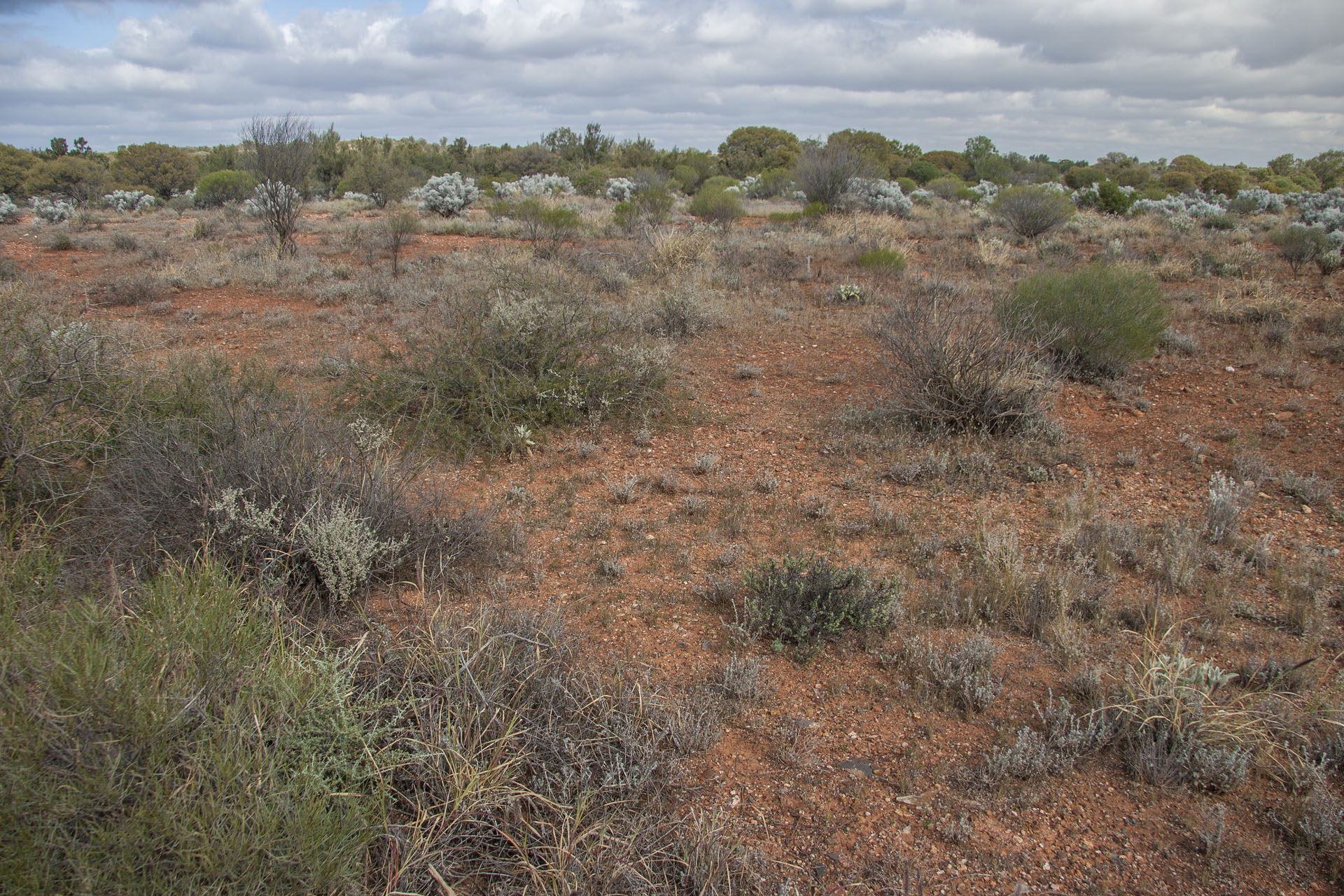 The bush colours begin to pale.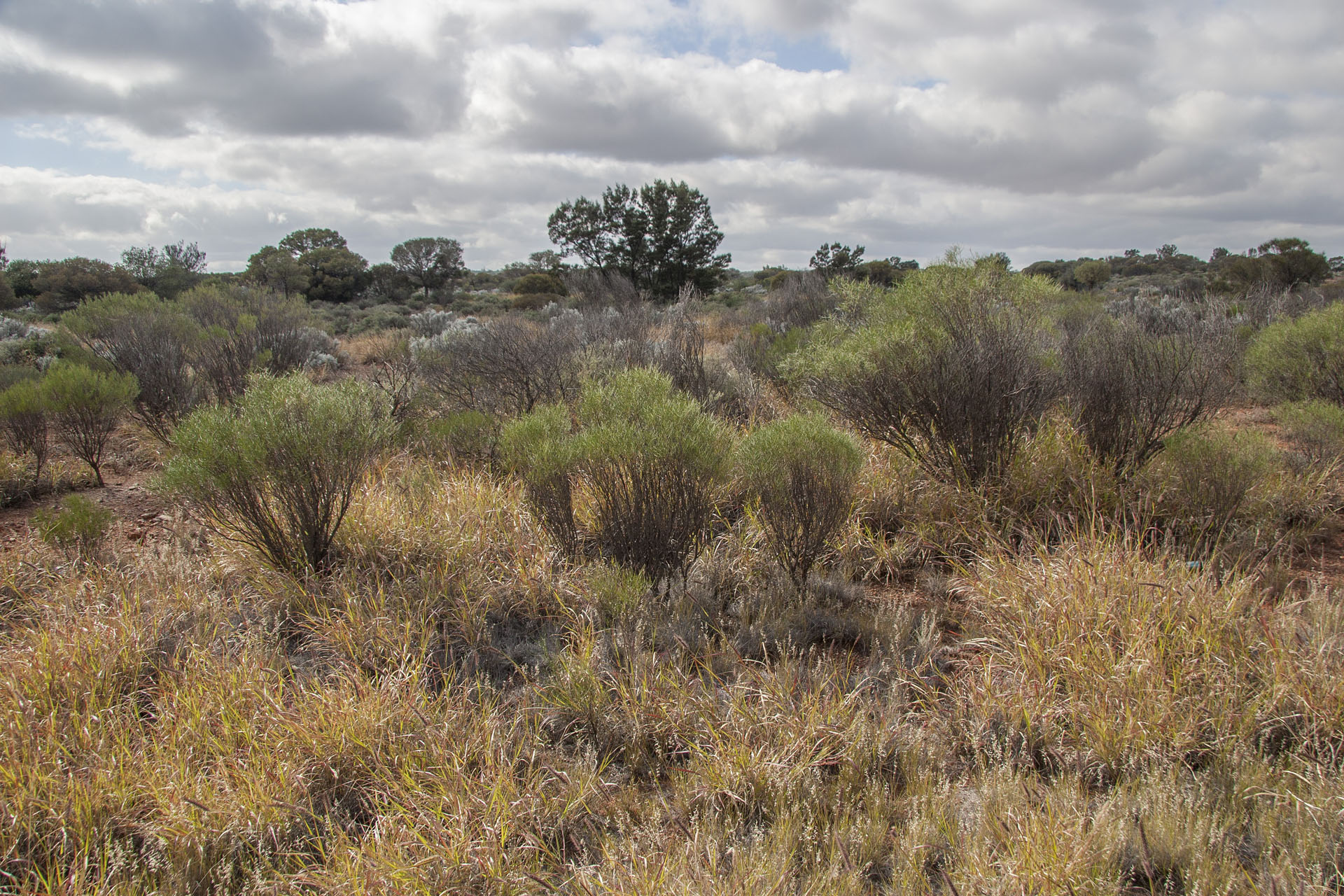 No more spinifex.
I make a quick stop at Menzies to take a shower at their caravan park. Driving further south, I start seeing more and more red-bark gums, as opposed to those ghost gums up north. The whole scenery starts to look more and more South Australian. Most of the gums are so red that they look like they're made of copper. They call them
salmon gums
, and we certainly don't have them in SA.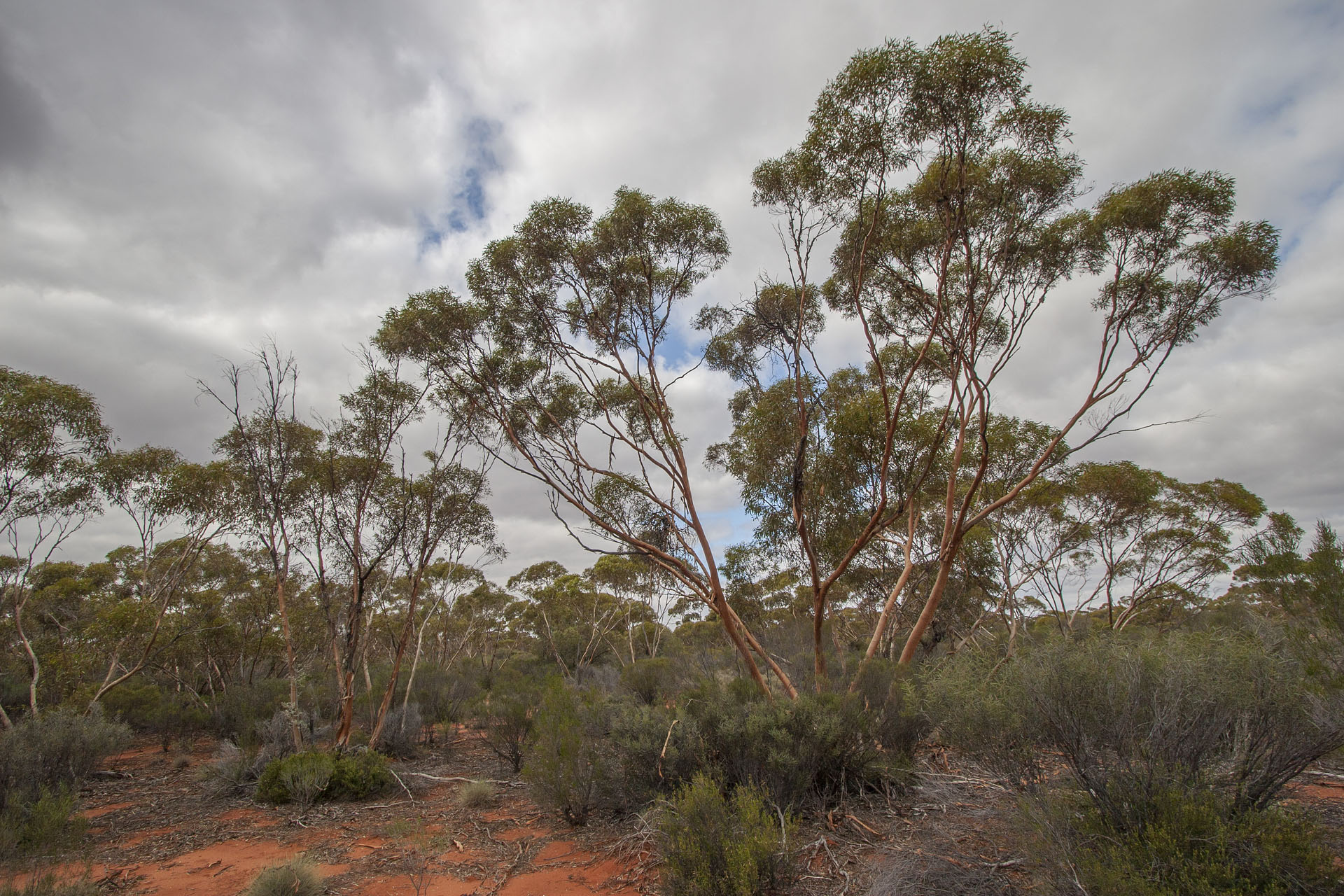 Salmon gums.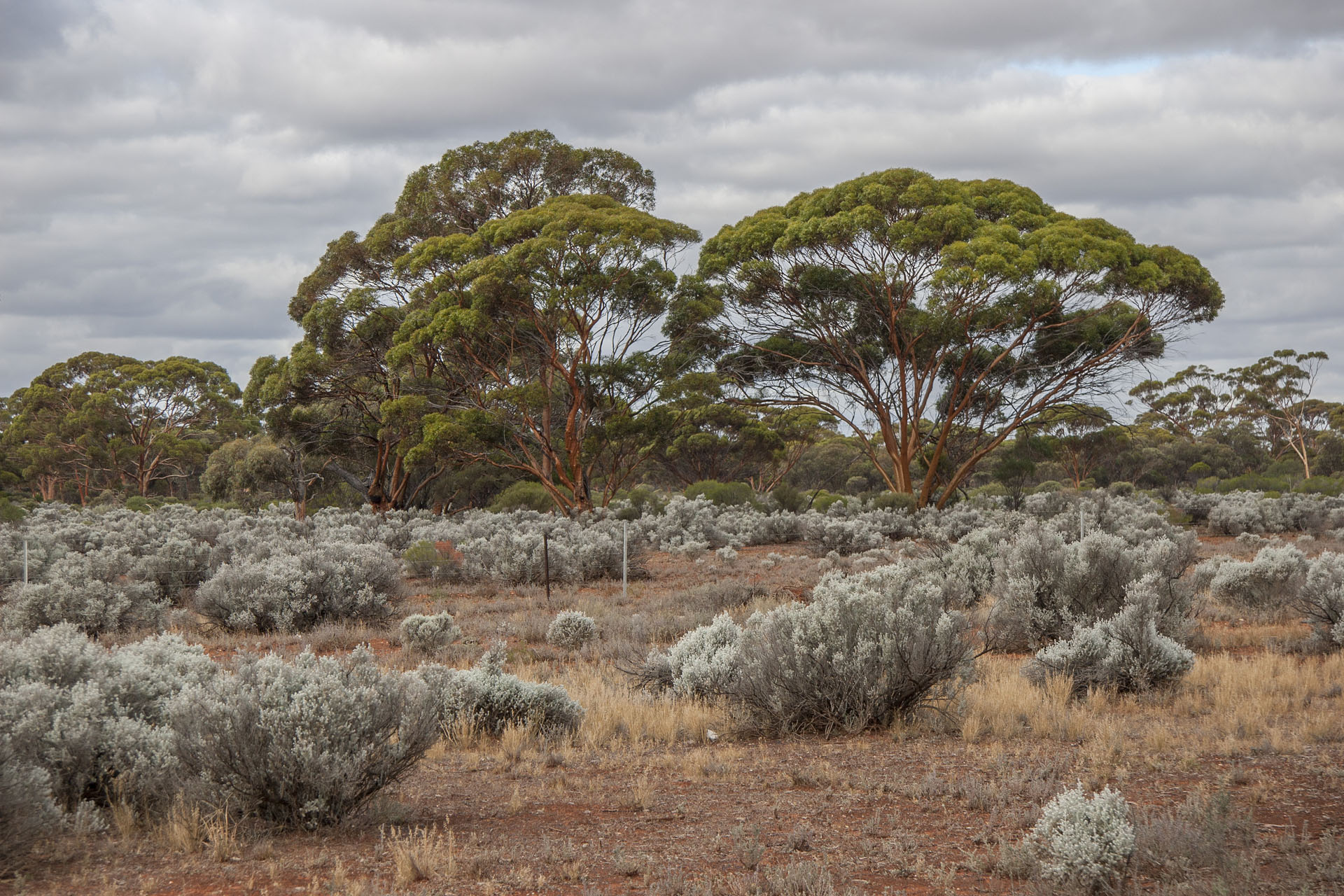 Same.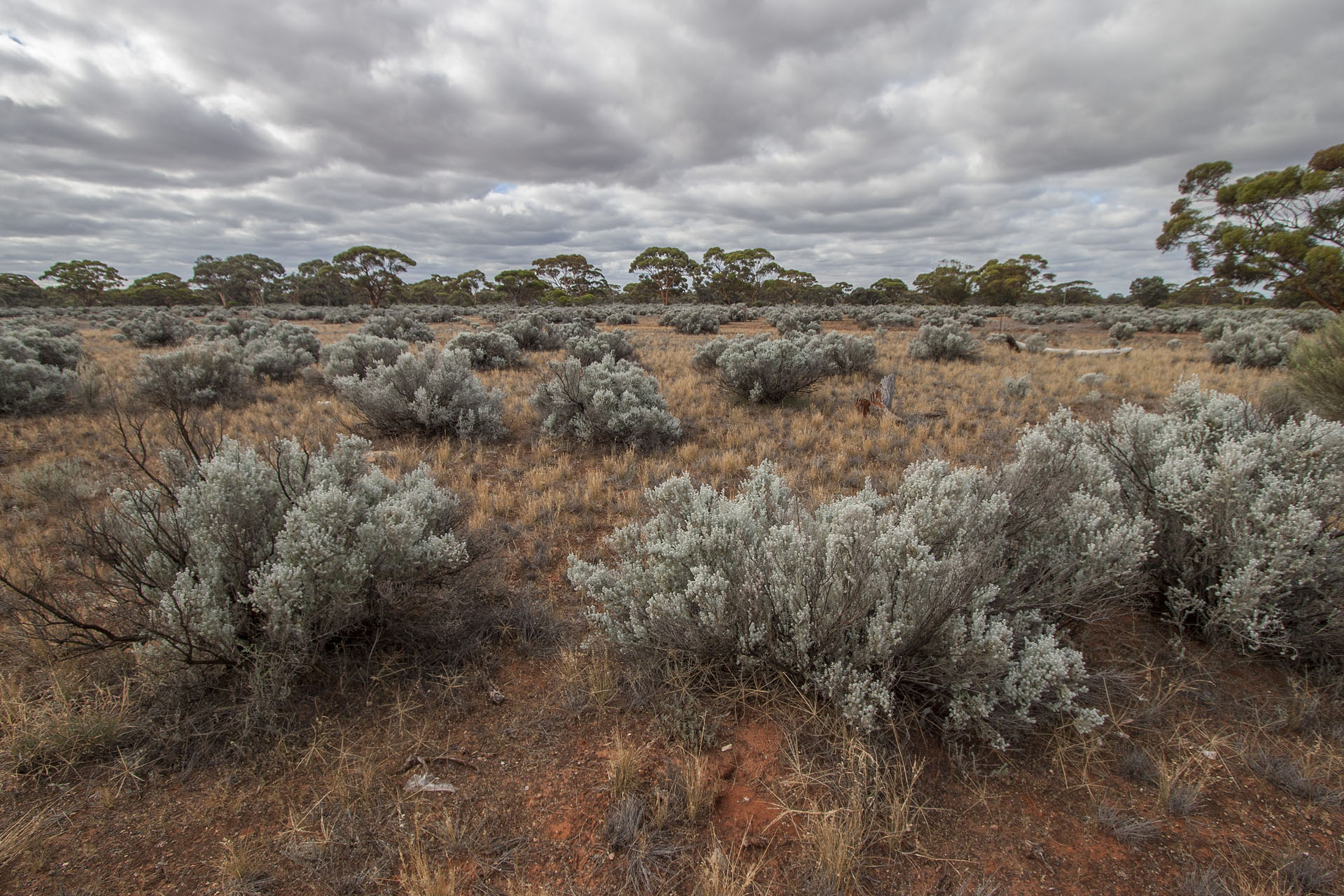 The scenery between them.
Kalgoorlie is a major town in these parts (the biggest, in fact, that I see during my entire trip: population 35,000). I stop there to do some shopping: new sandals instead of old, which became completely ruined, some KFC chicken, and a mink blanket for those increasingly cold nights. It's still far away from home, and I certainly don't want my remaining nights on the road to be miserable.
Further south, in Norseman, I stop to refuel. This is exactly the same servo where I took my first shower in three days
more than a year ago
. I also take a moment on my way there to take a picture of a distance sign: I've seen hundreds of them by now. A letter or two on top stands for the name of the town or a roadhouse, with the number of kilometres below.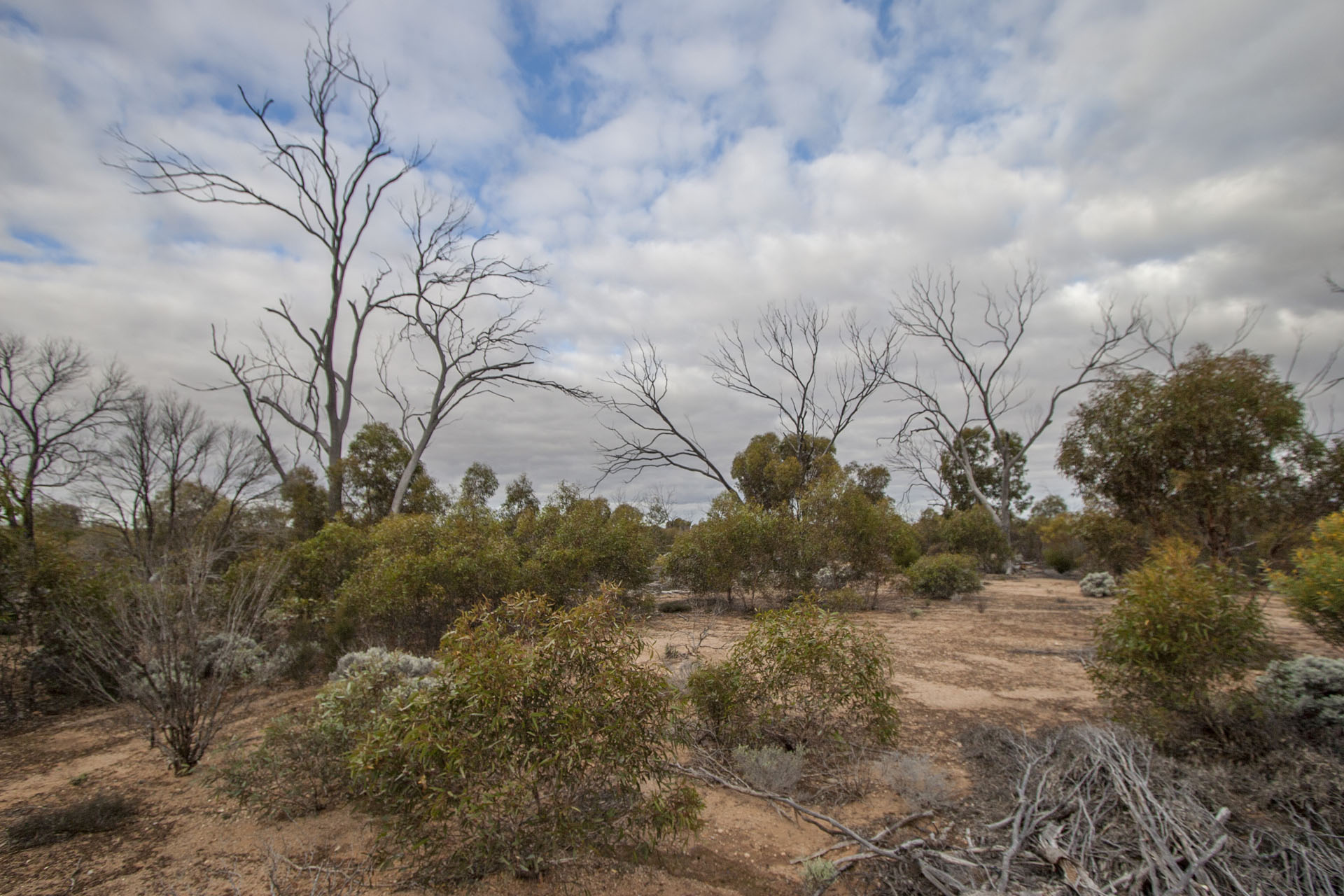 Red dirt switches to ochre completely.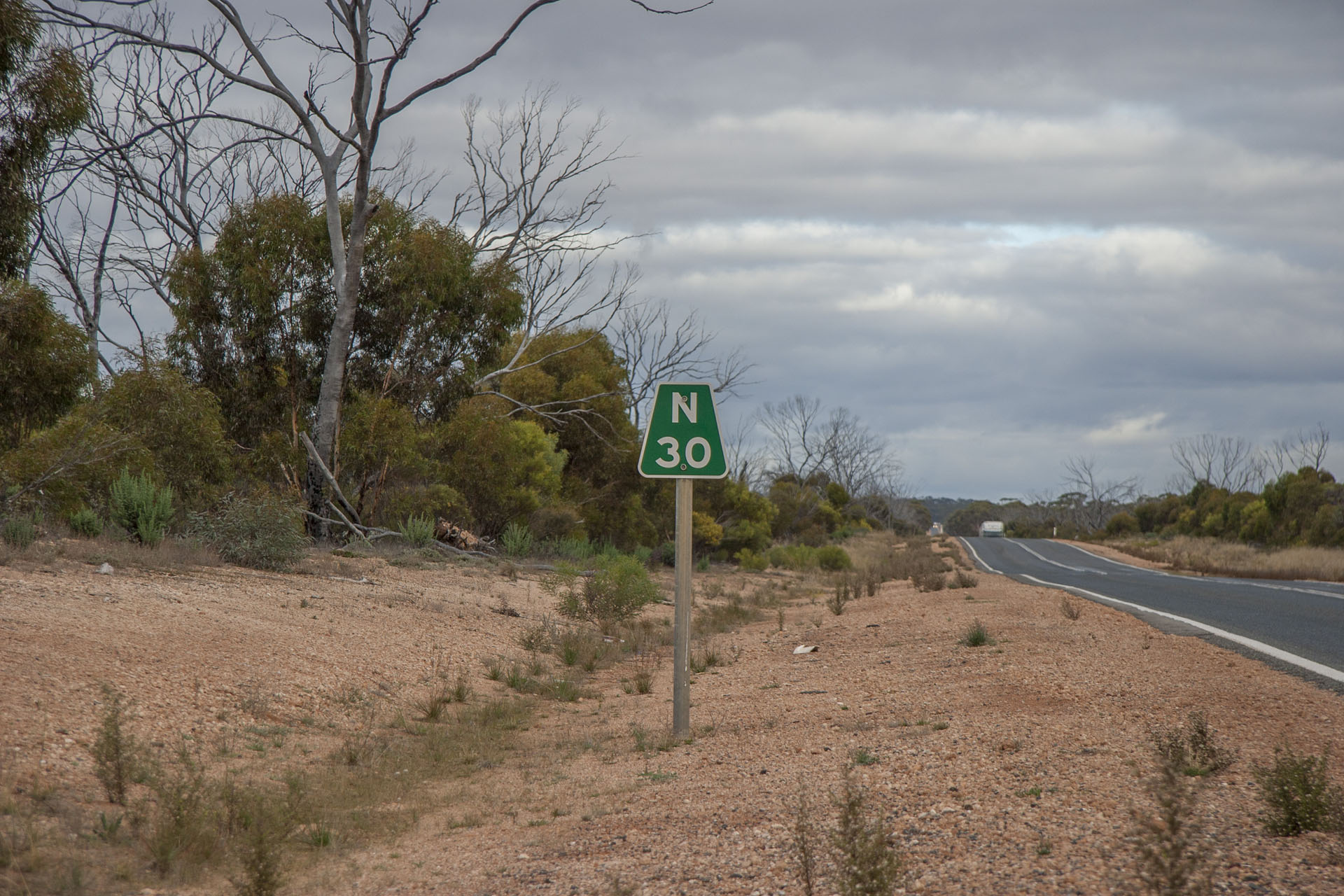 Thirty kays to Norseman.
And here is my camping spot for tonight: another rest stop. Lots and lots of room under the tall salmon gums; quite a few campers around, but we're not getting in the way of each other, and there's even a toilet here. The cool, clean air smells like smoke from someone's campfire. I like it. And after two weeks of deserts and spinifex, it's nice to see a proper woodland around.
Also I realise that this is the first day when I haven't changed into shorts at all; neither did I use the air con. The weather's getting colder.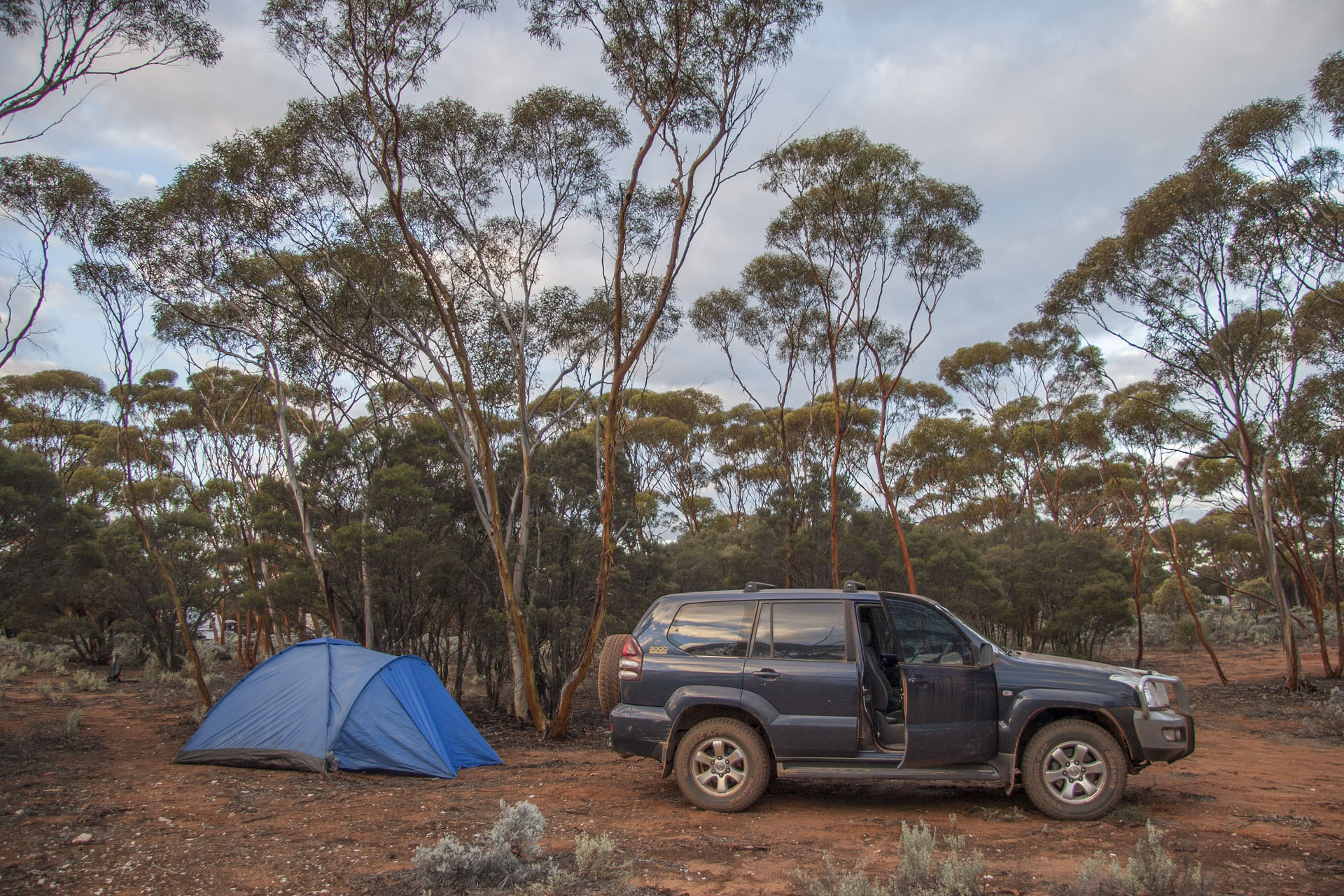 Today's camp.
Distance

705.2 km

Fuel

$144.18 (106 litres)

Food

$23,40

Misc

$25 (blanket), $49.99 (sandals)