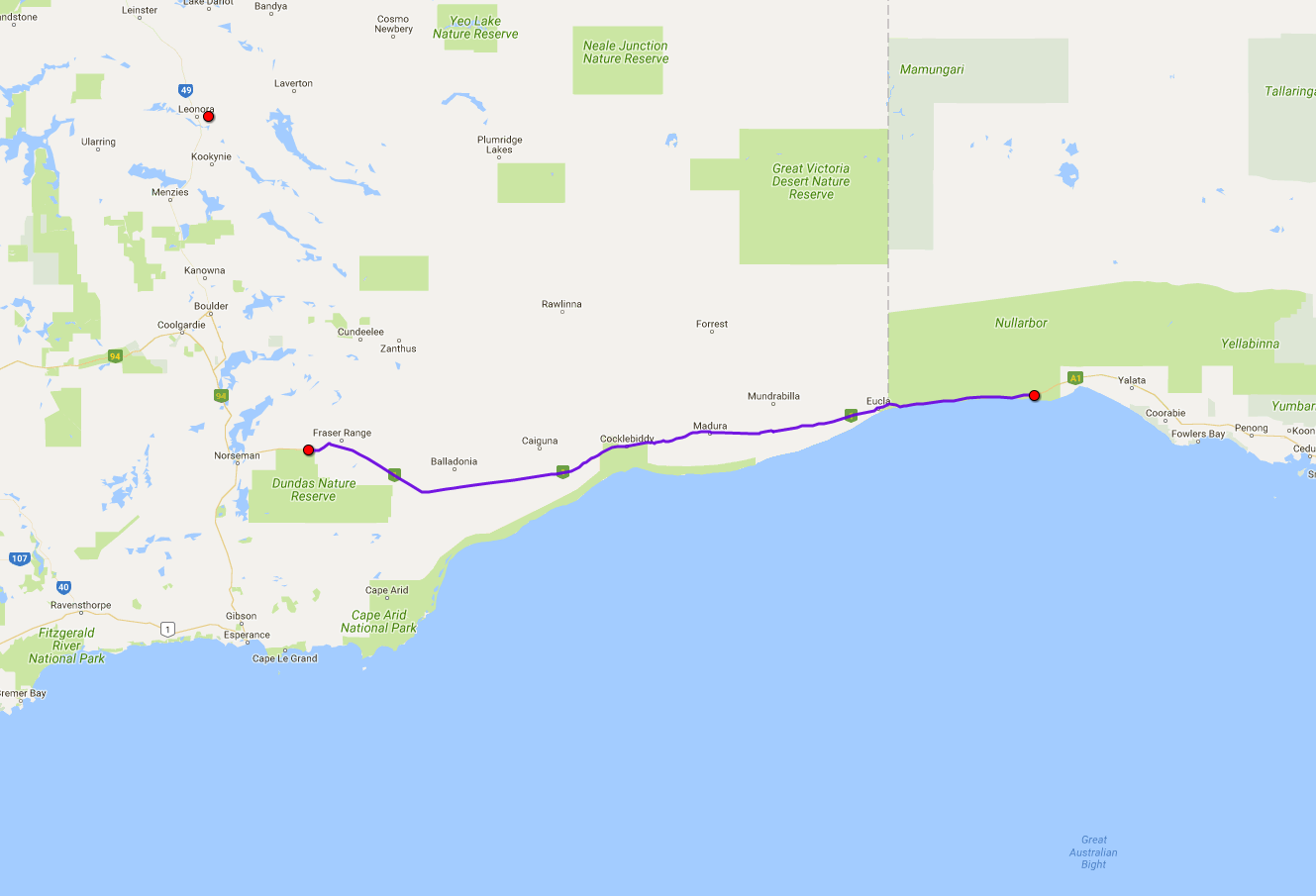 Today's itinerary.
This night was bitterly cold: 5°C, according to the Prado's thermometer. The mink blanket certainly helped. I drink my hot morning tea and watch the thick morning fog swirling slowly all around me.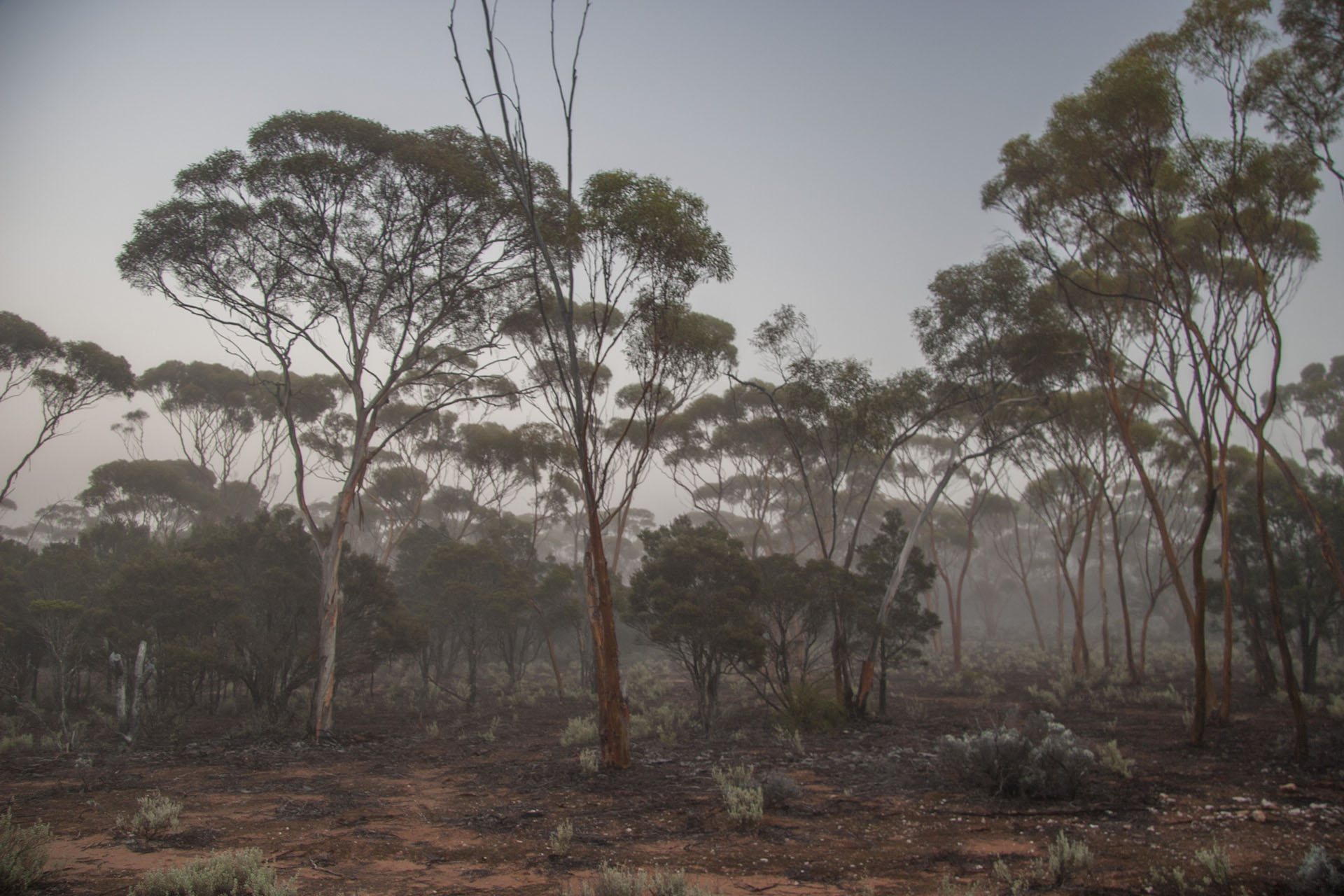 Misty morning.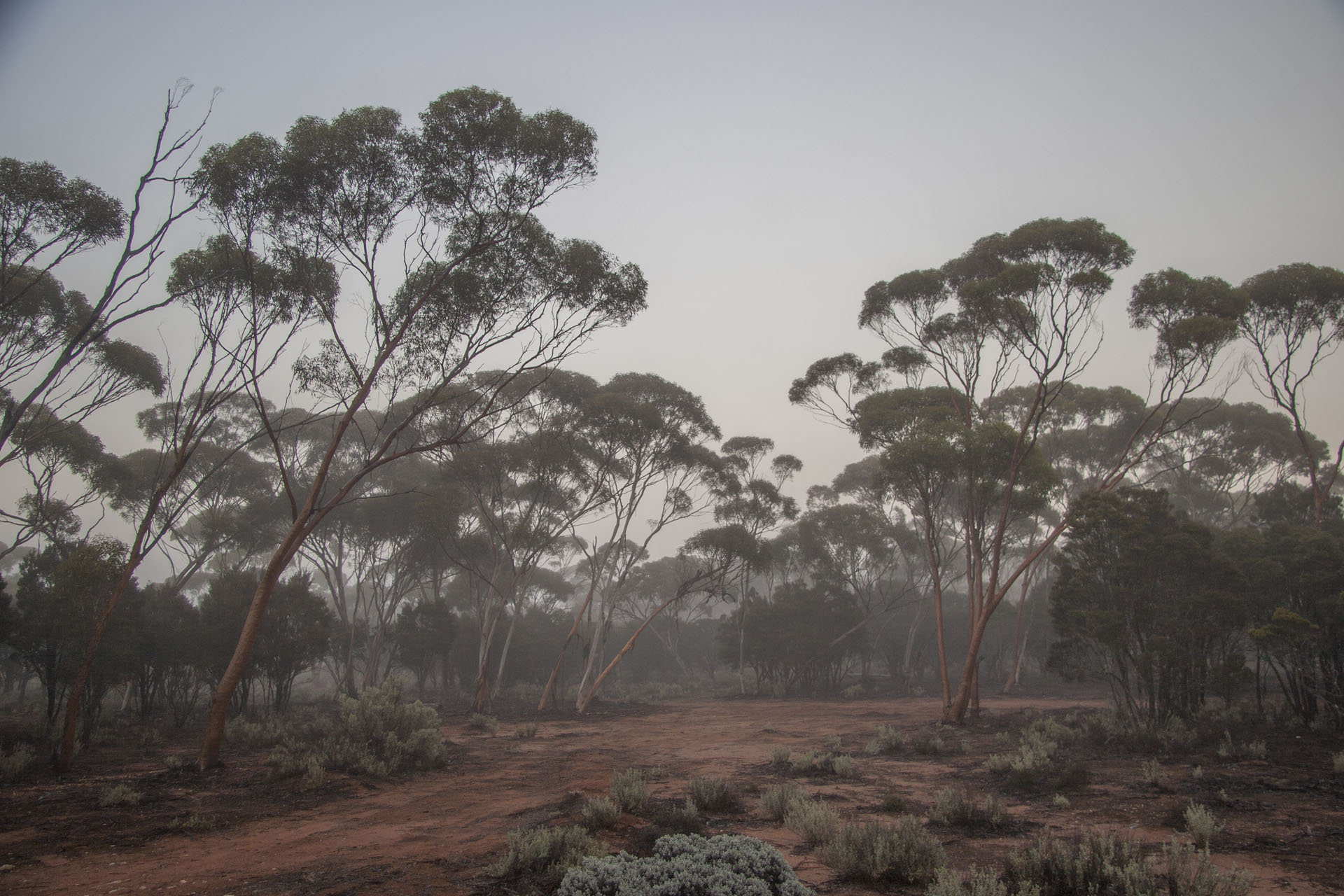 Yes, very much so.
I take off. There's a long journey ahead across the Nullarbor Plain, which I took
last year
, but in the opposite direction. The fog is thick as milk, and the rising sun is hitting me straight in the eye, and I curse under my breath, because I can't see
anything
through the misty and brightly lit windshield. Luckily, this goes away after a while.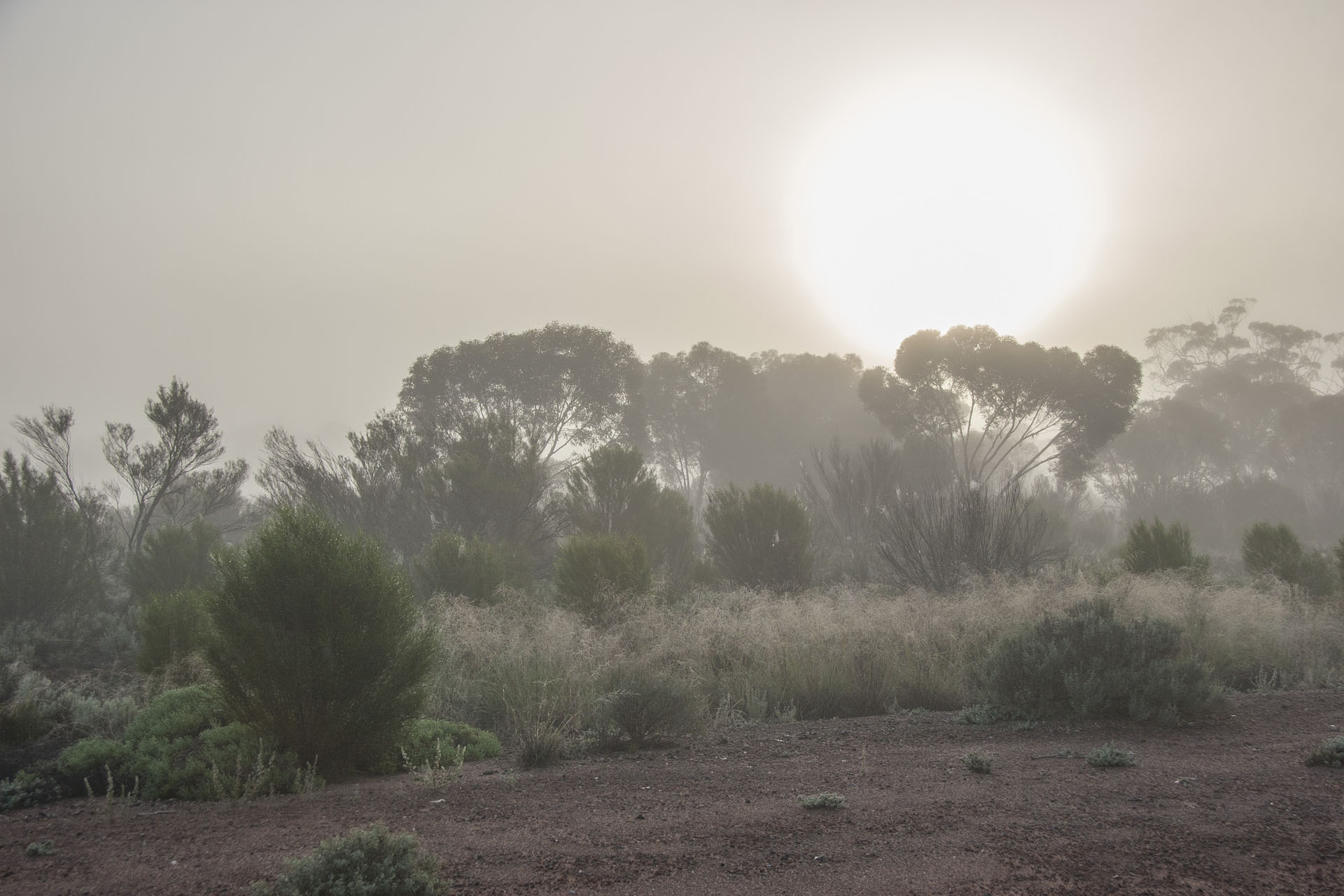 The roadside fog.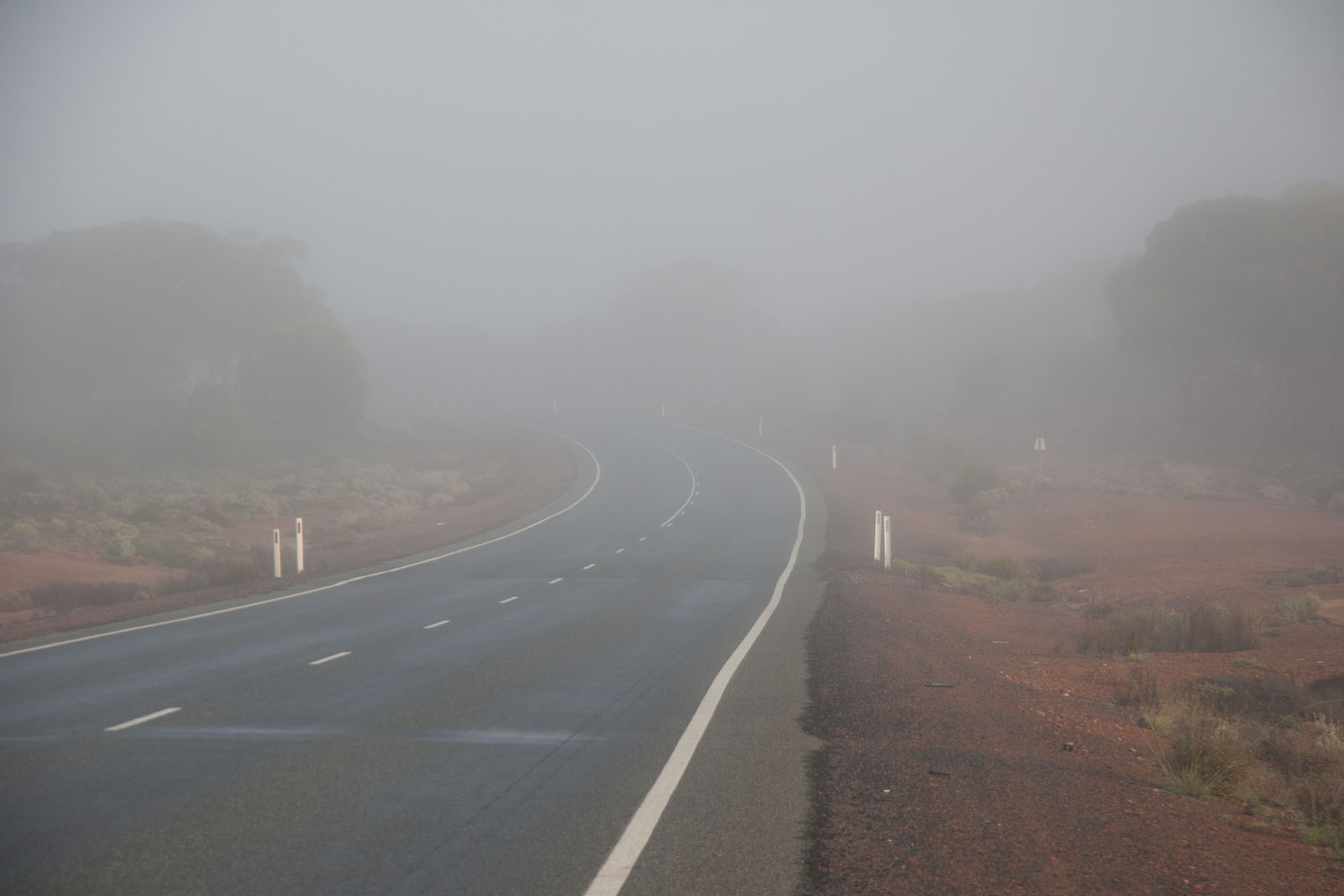 The highway fog.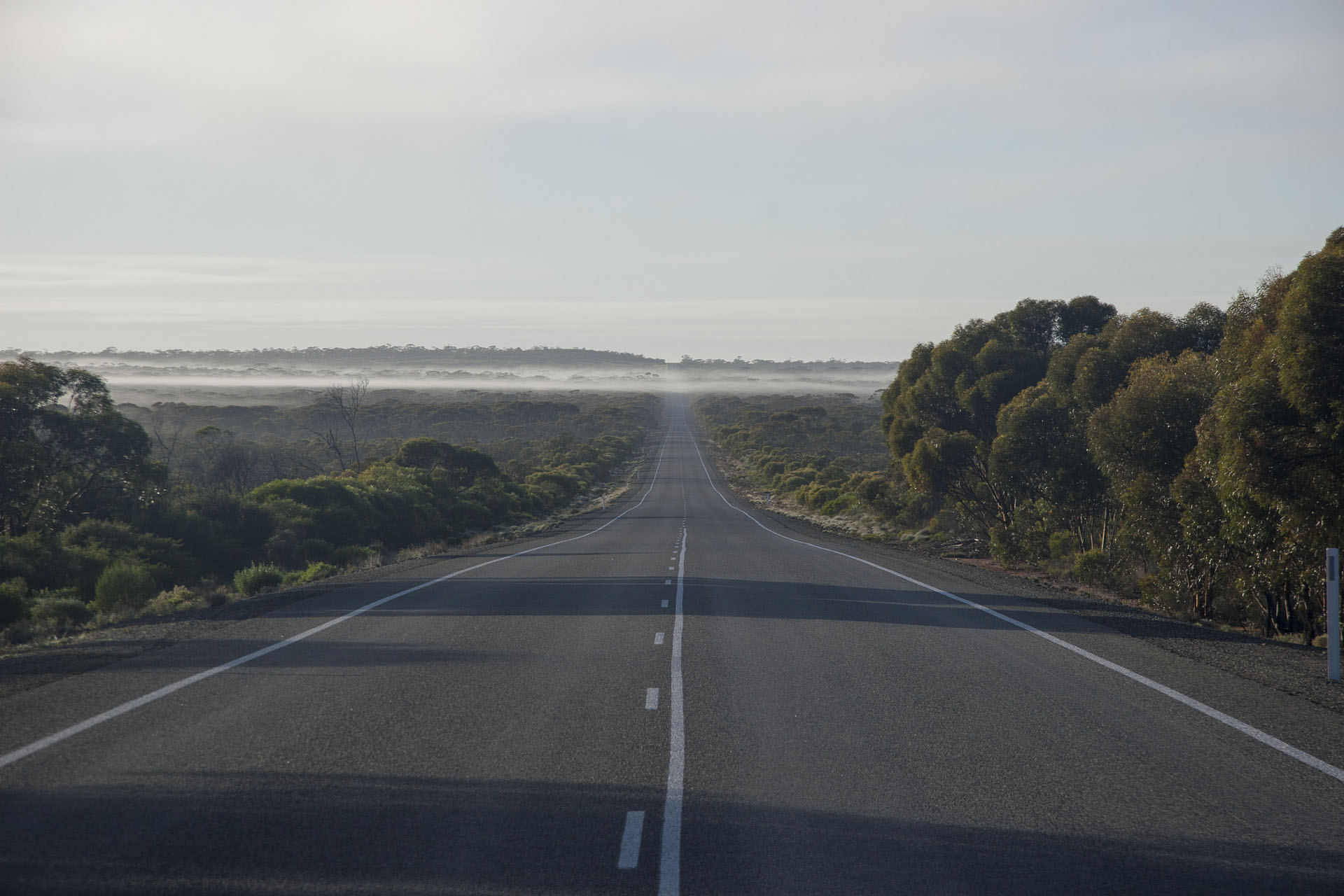 The highway fog that is still yet ahead.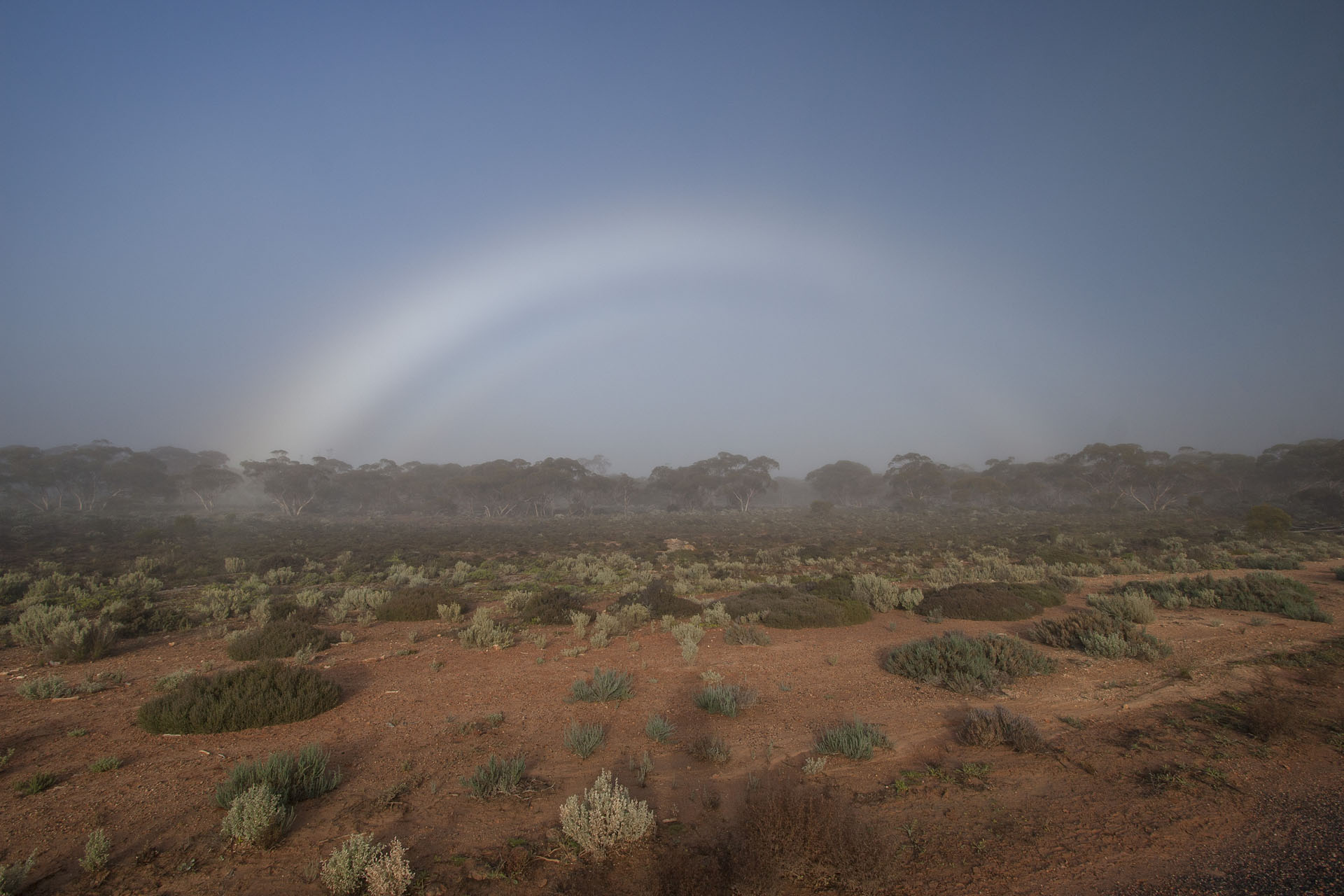 A foggy rainbow.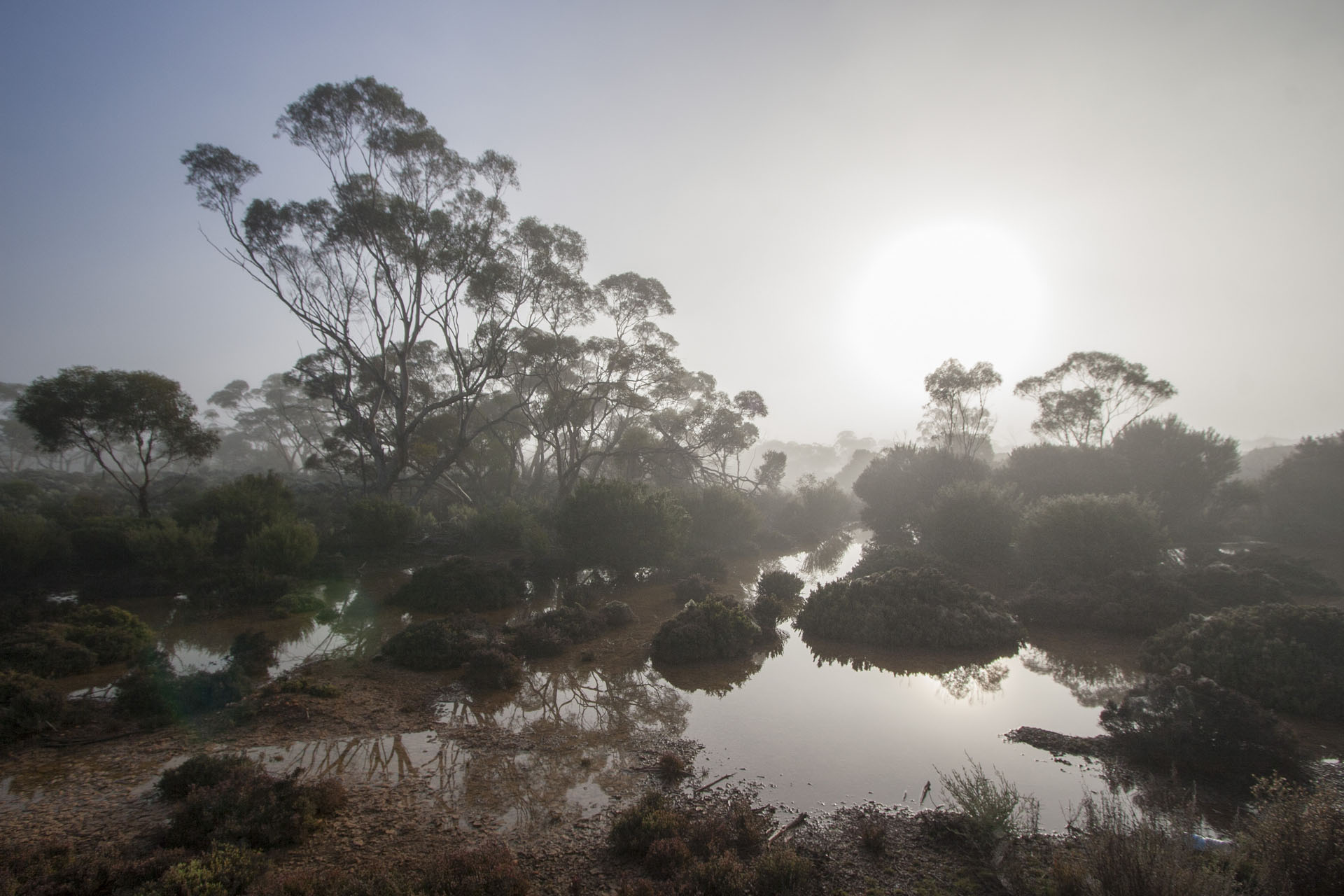 Fog and puddles.
Soon I reach the famous 90 Mile Straight: almost 150 km of perfectly straight road, the longest of such kind in Australia. Let's get to it, then!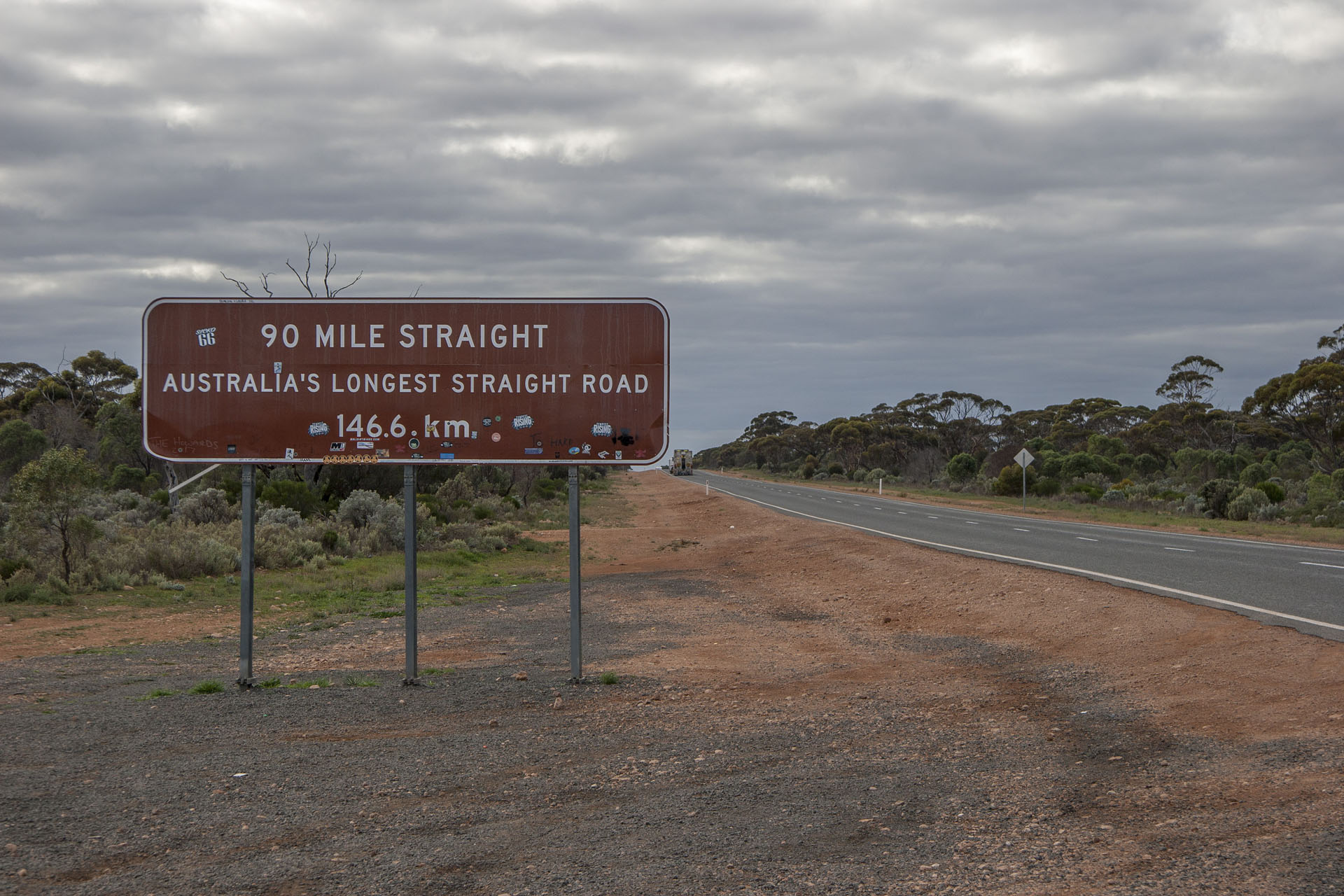 No more turning!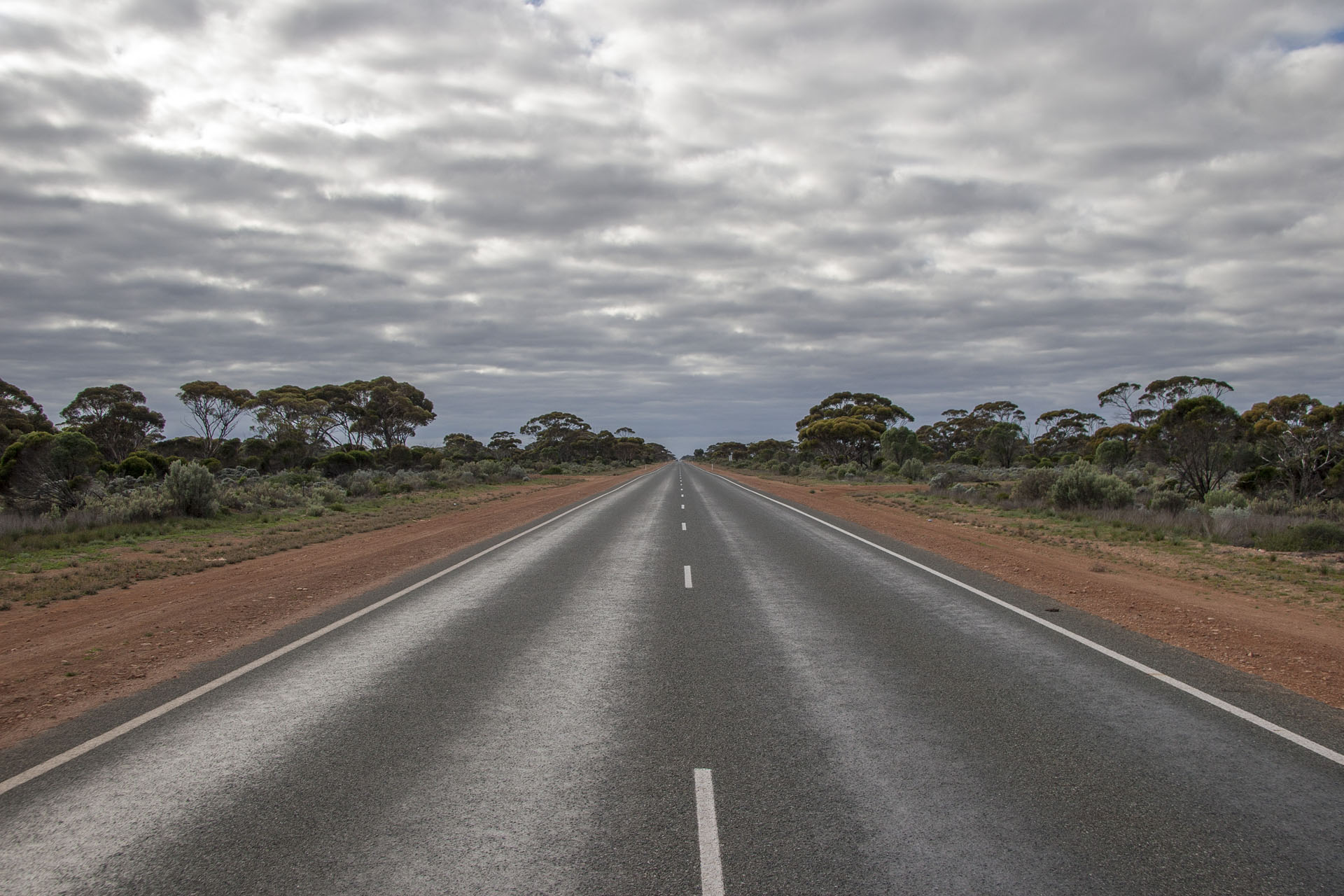 Going straight…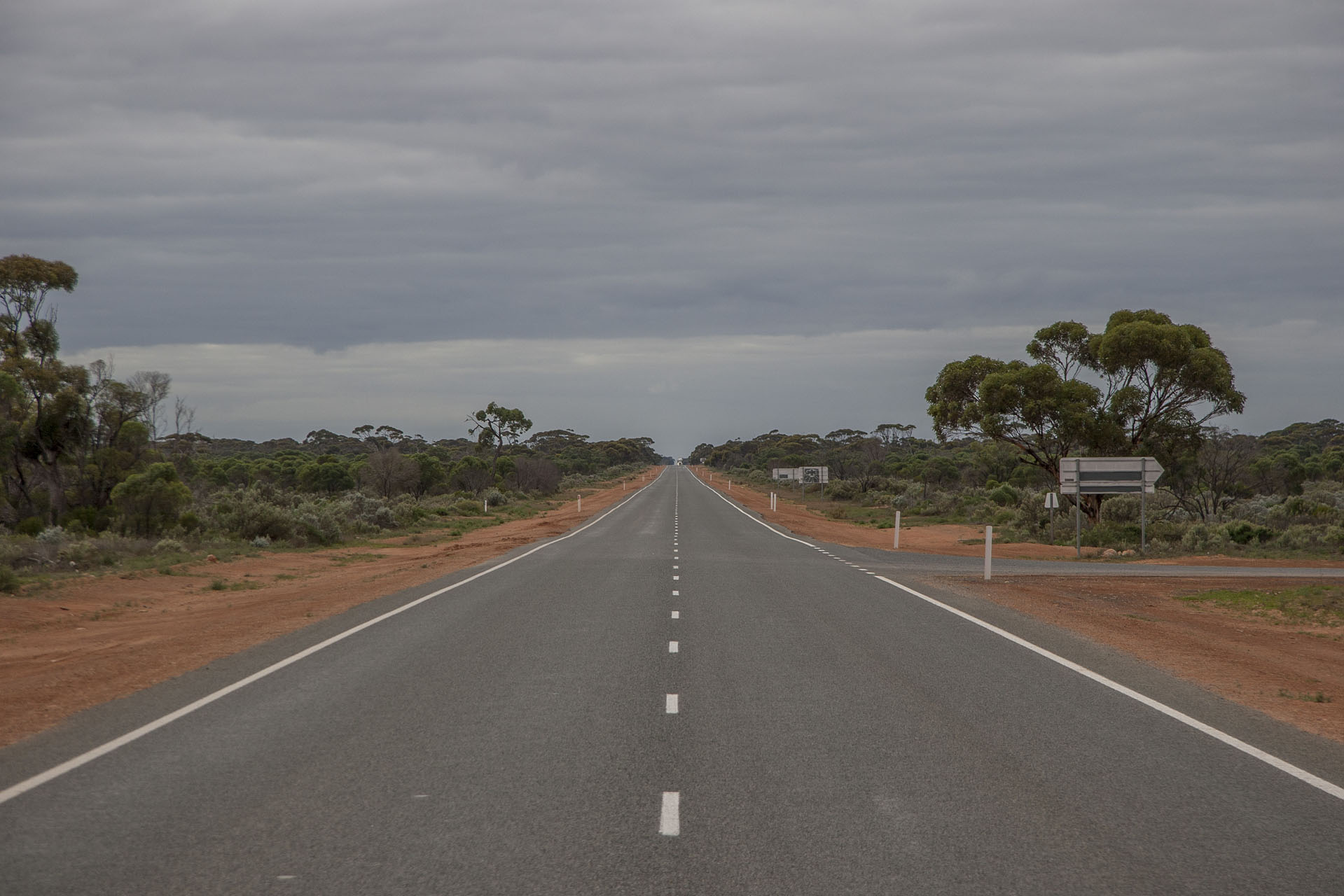 …then straight some more…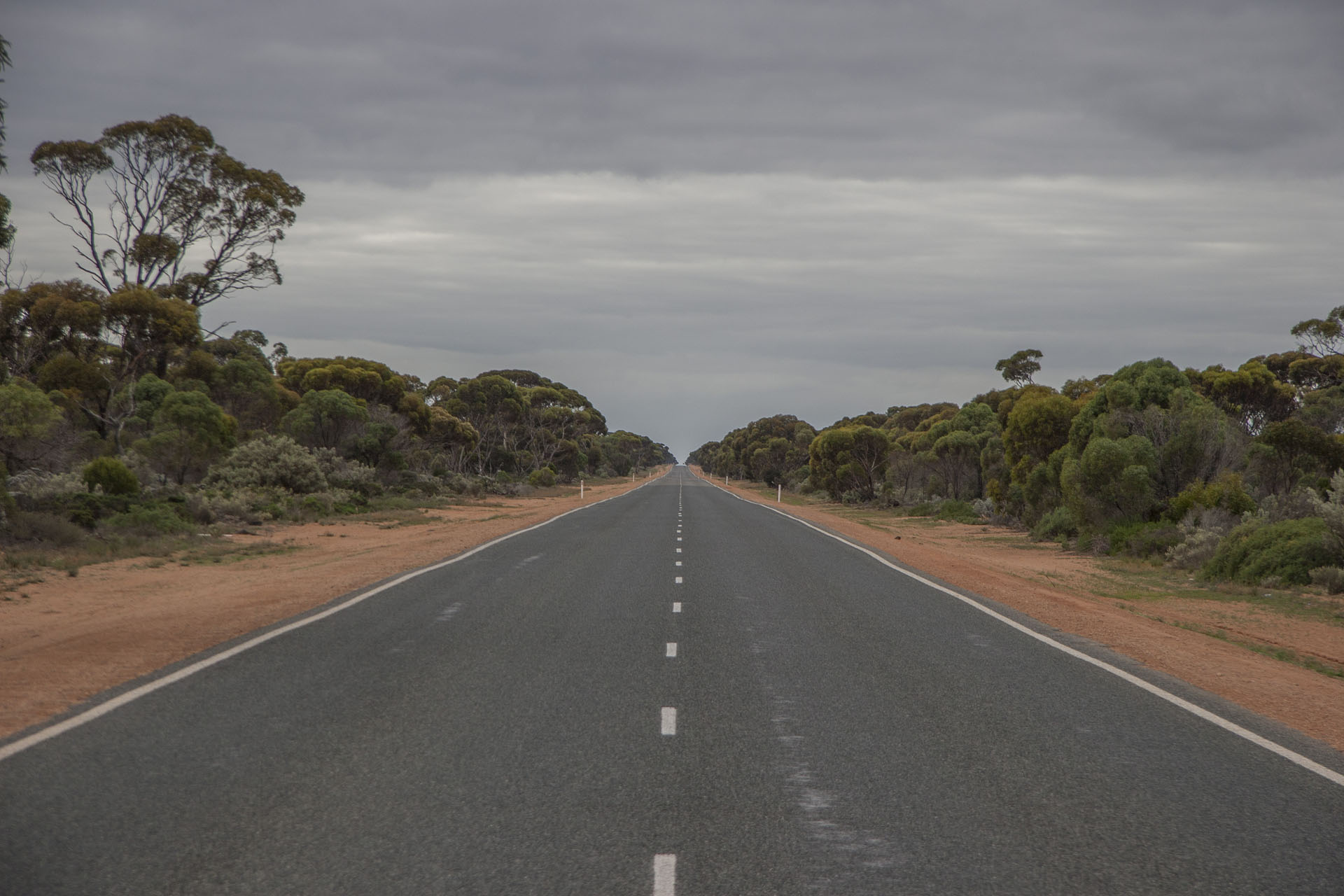 …then a bit more straight…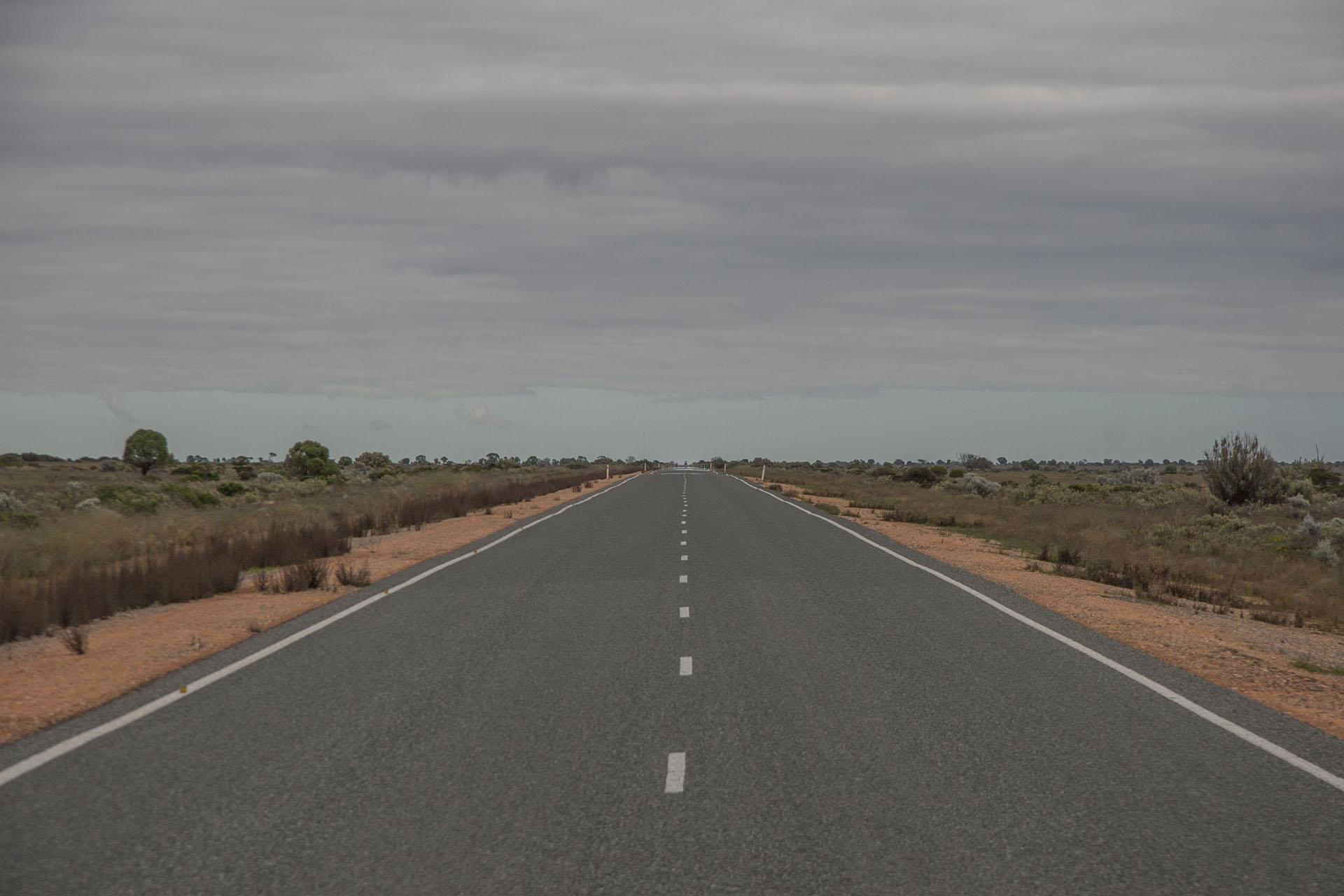 …then straight for half an hour…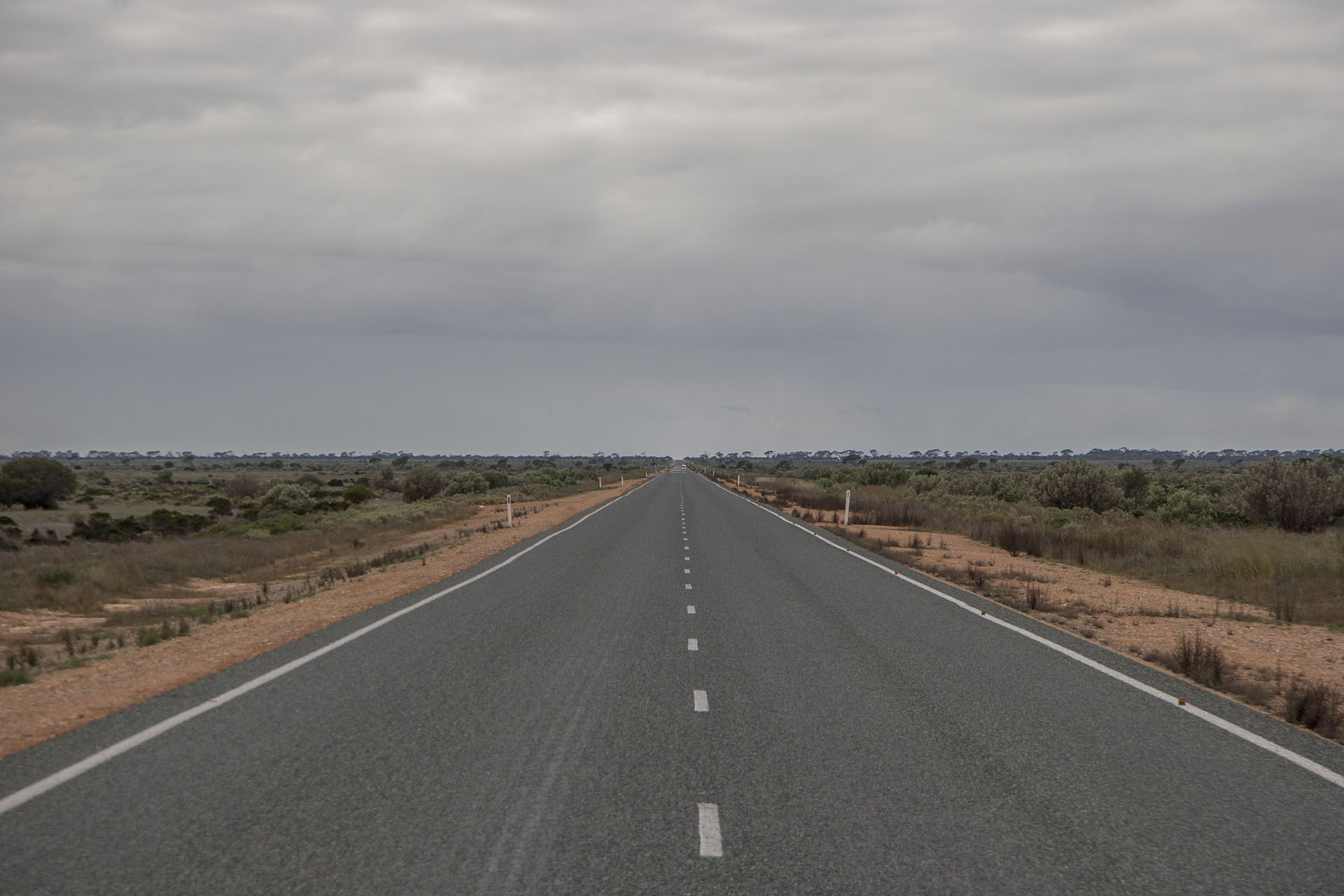 …and then straight until you reach the horizon.
All around me stretches the Nullarbor Plain, which, according to its name, is not supposed to have any trees on it at all. It does, of course, although they're quite few and far between.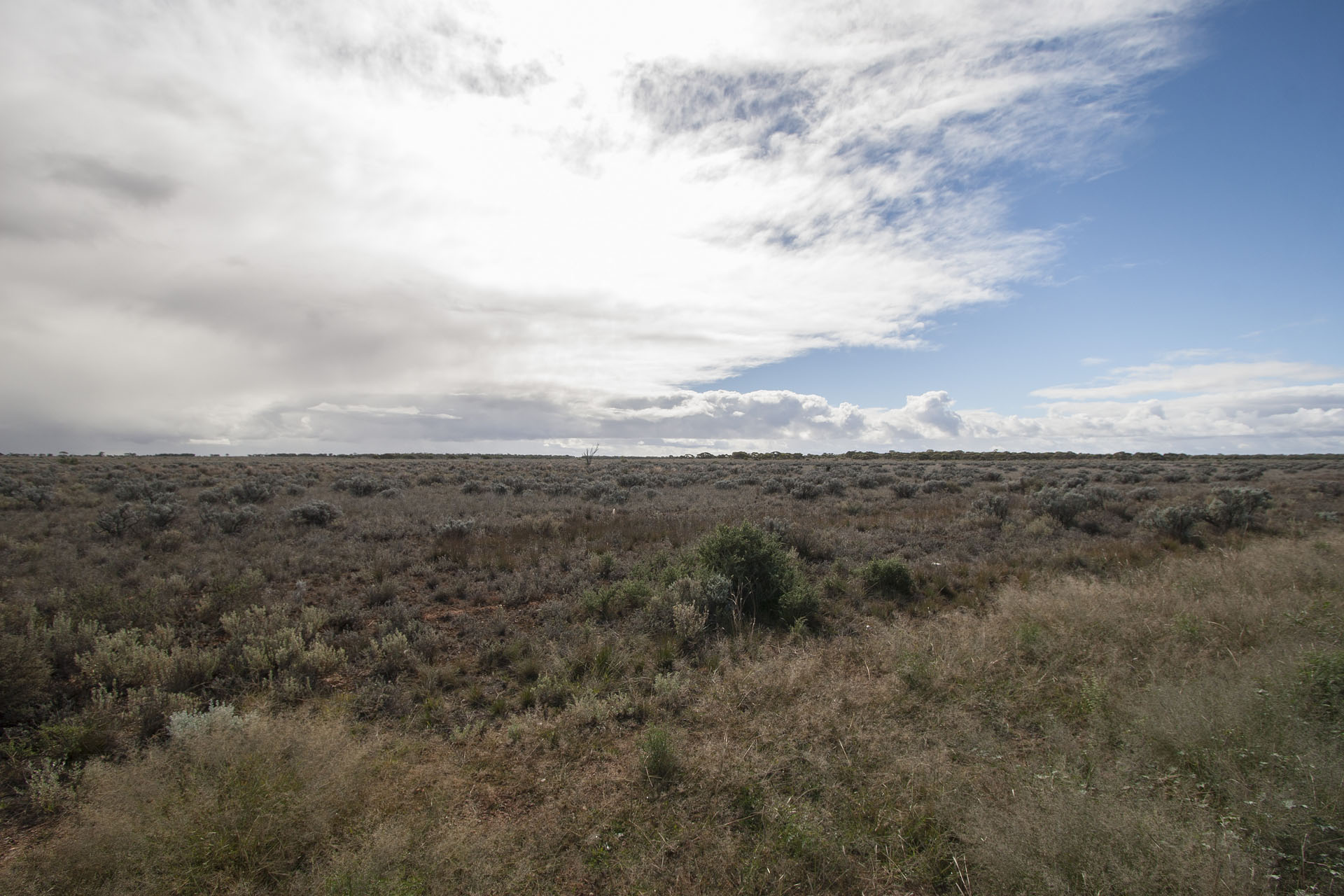 The Nullarbor.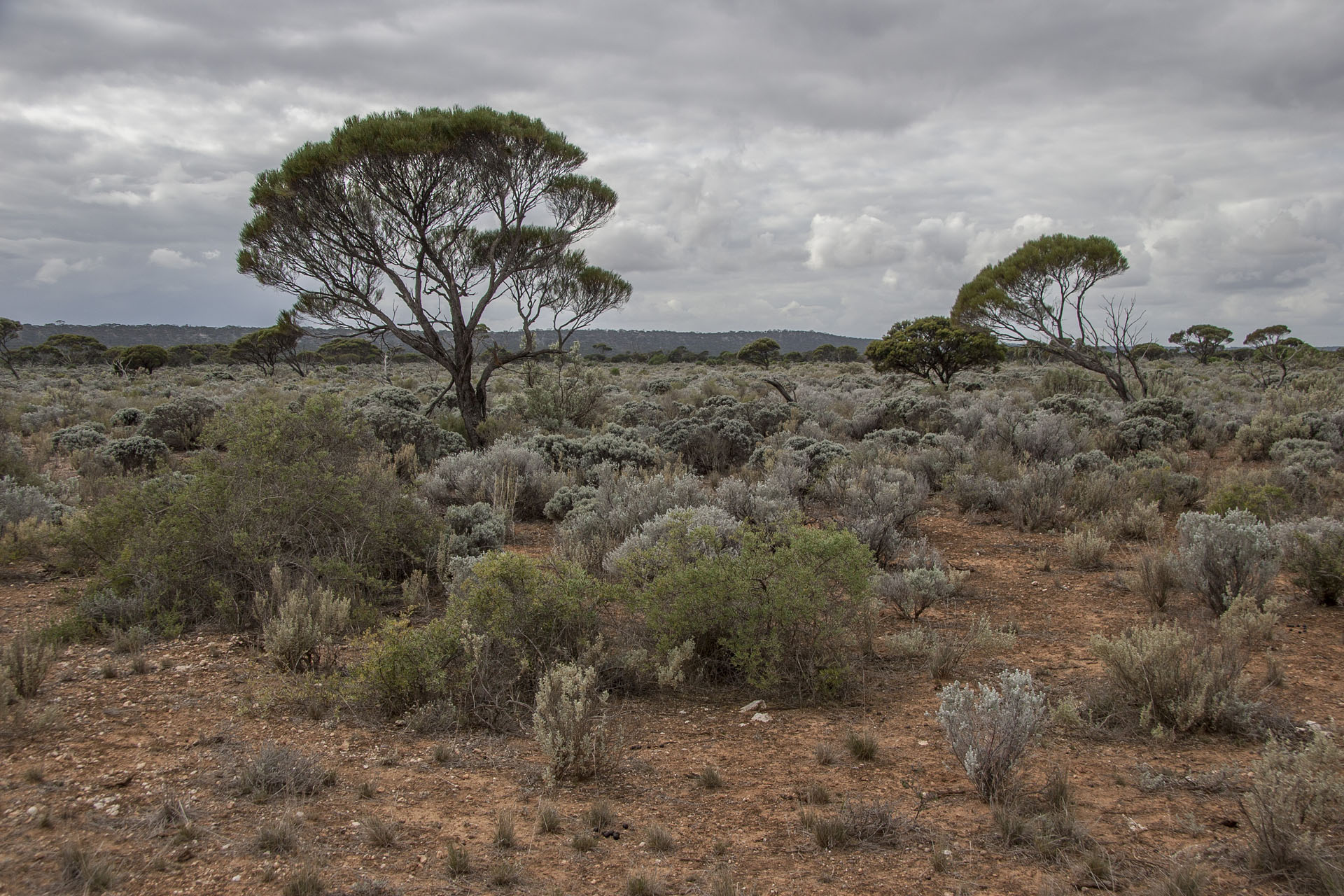 Its trees.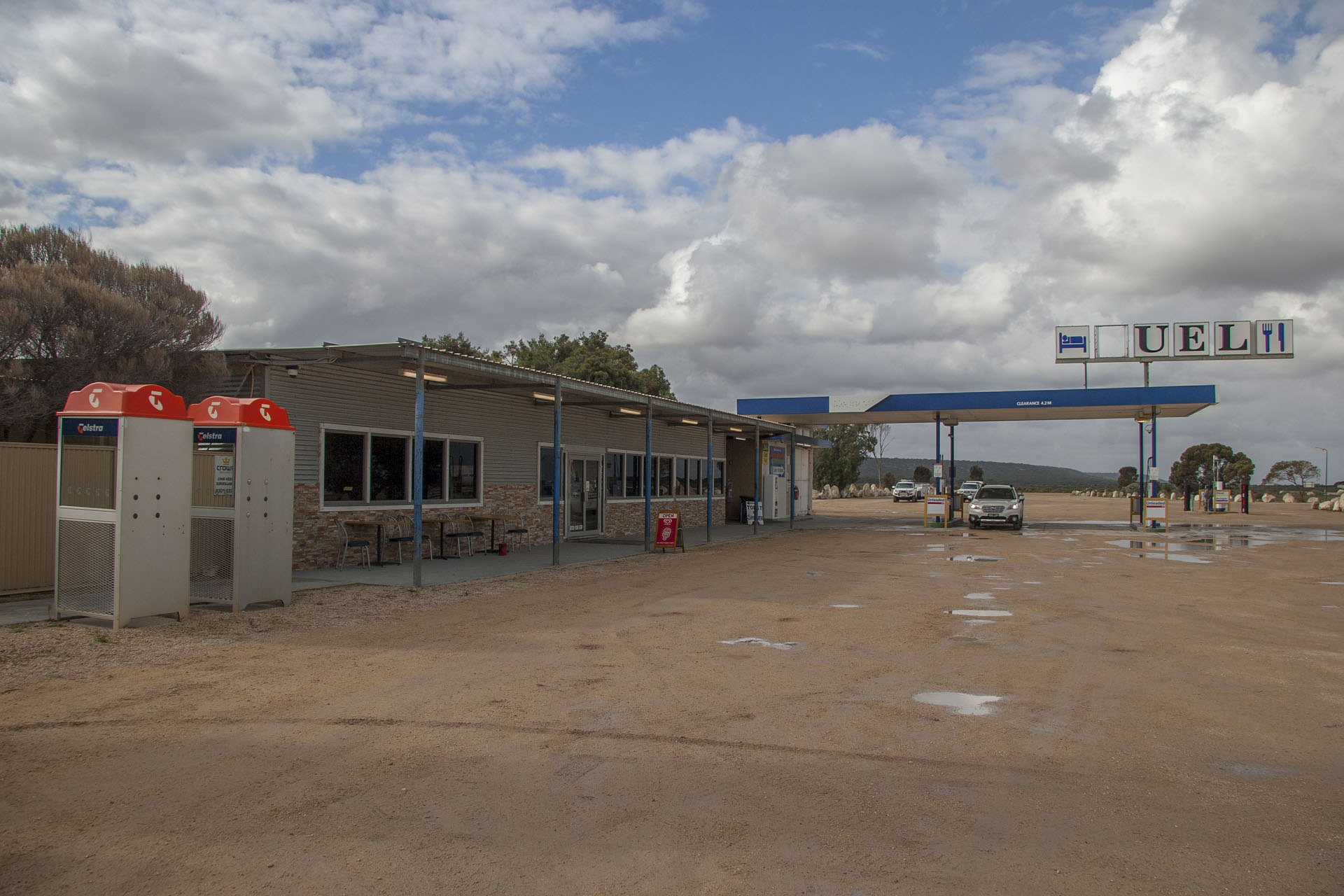 Mundrabilla Roadhouse.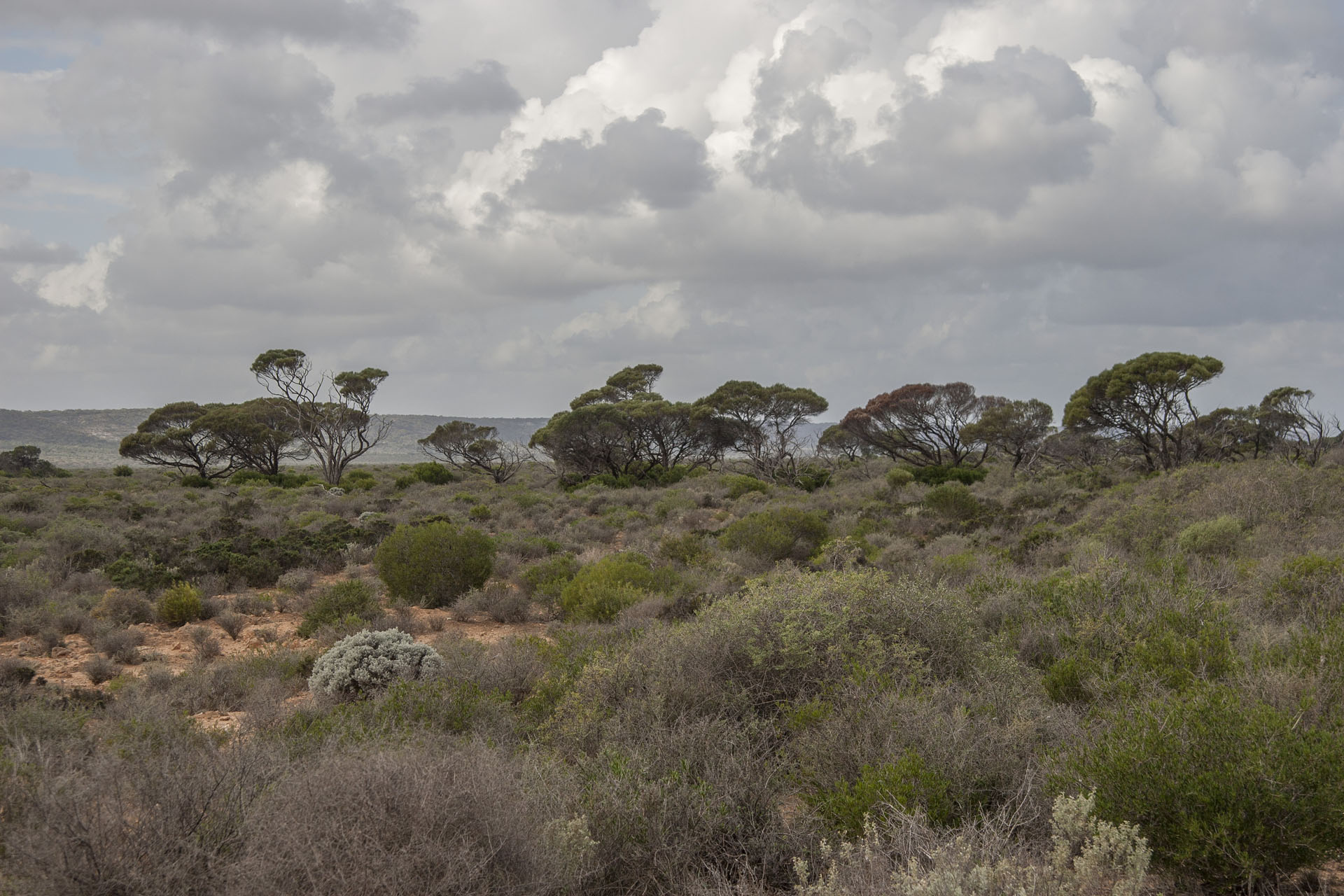 The Nullarbor goes on.
At 2 p.m. I cross the state border. This is also the quarantine checkpoint for those who travel westwards: they are supposed to hand in all their honey, fruits and veggies. I'll have to do the same a bit further down the road, in Ceduna.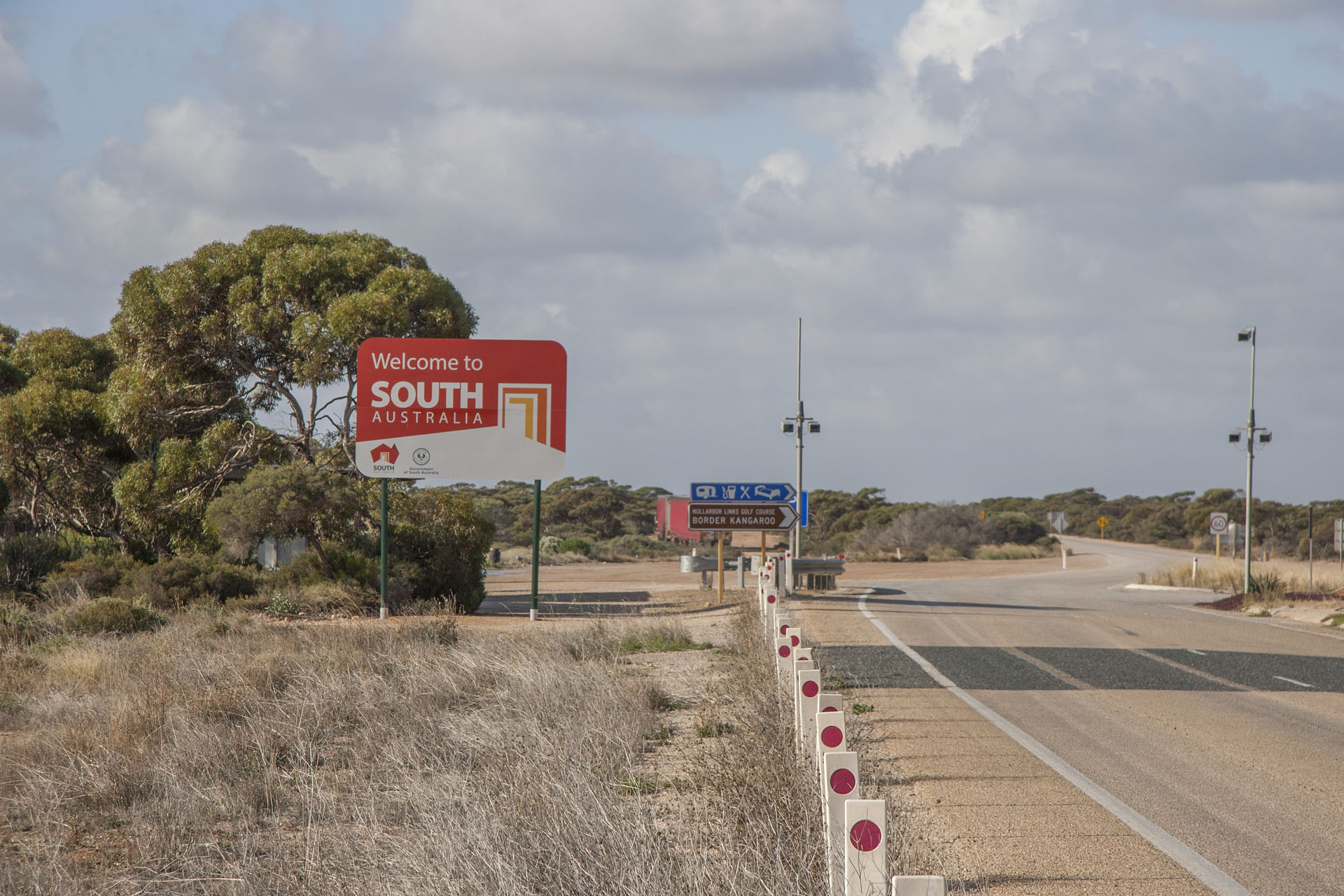 The border.
This stretch of the Eyre Highway comes quite close to the ocean, and I use this opportunity to make another batch of pics. First seawater I encounter during this entire trip.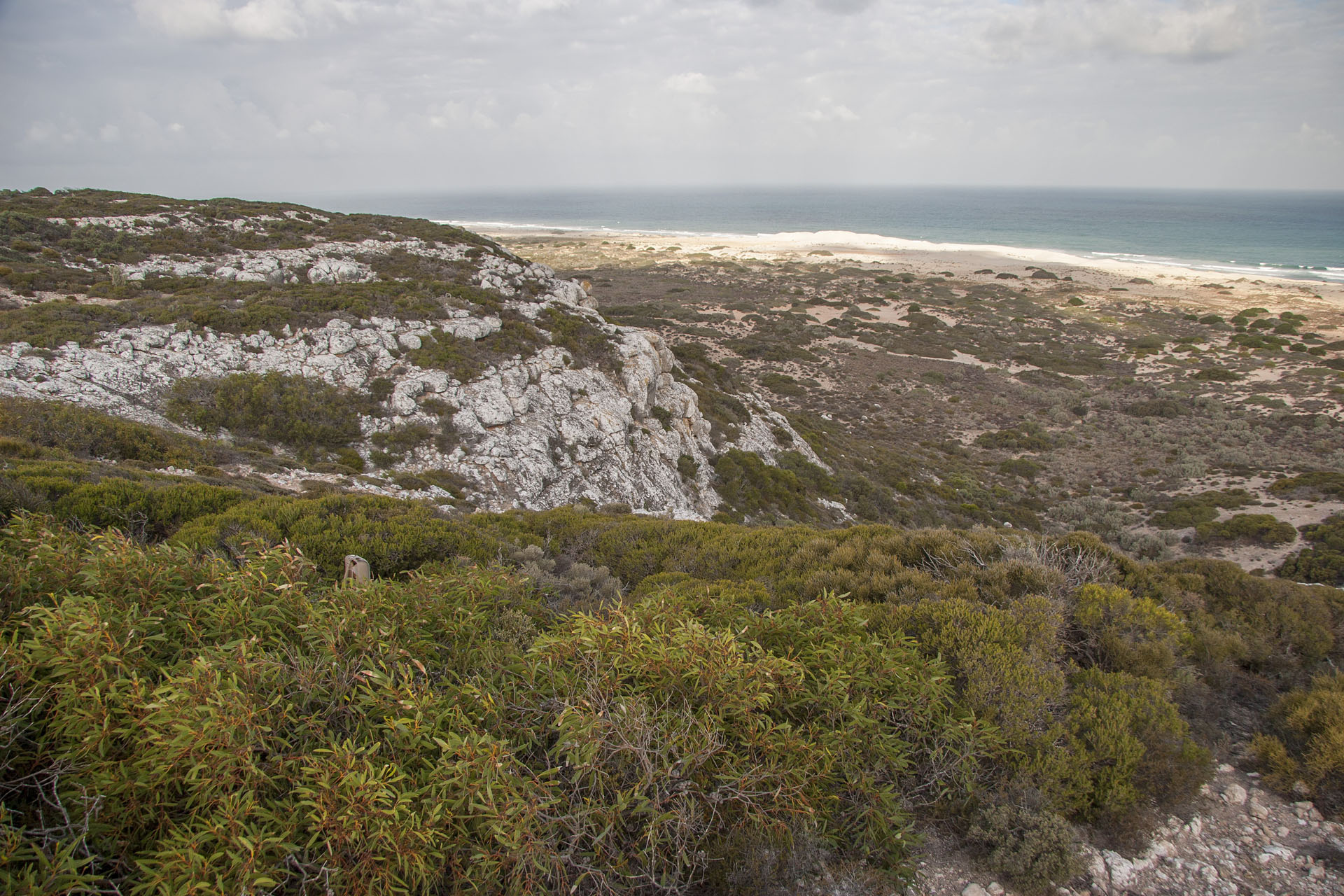 The coastline looks chilly…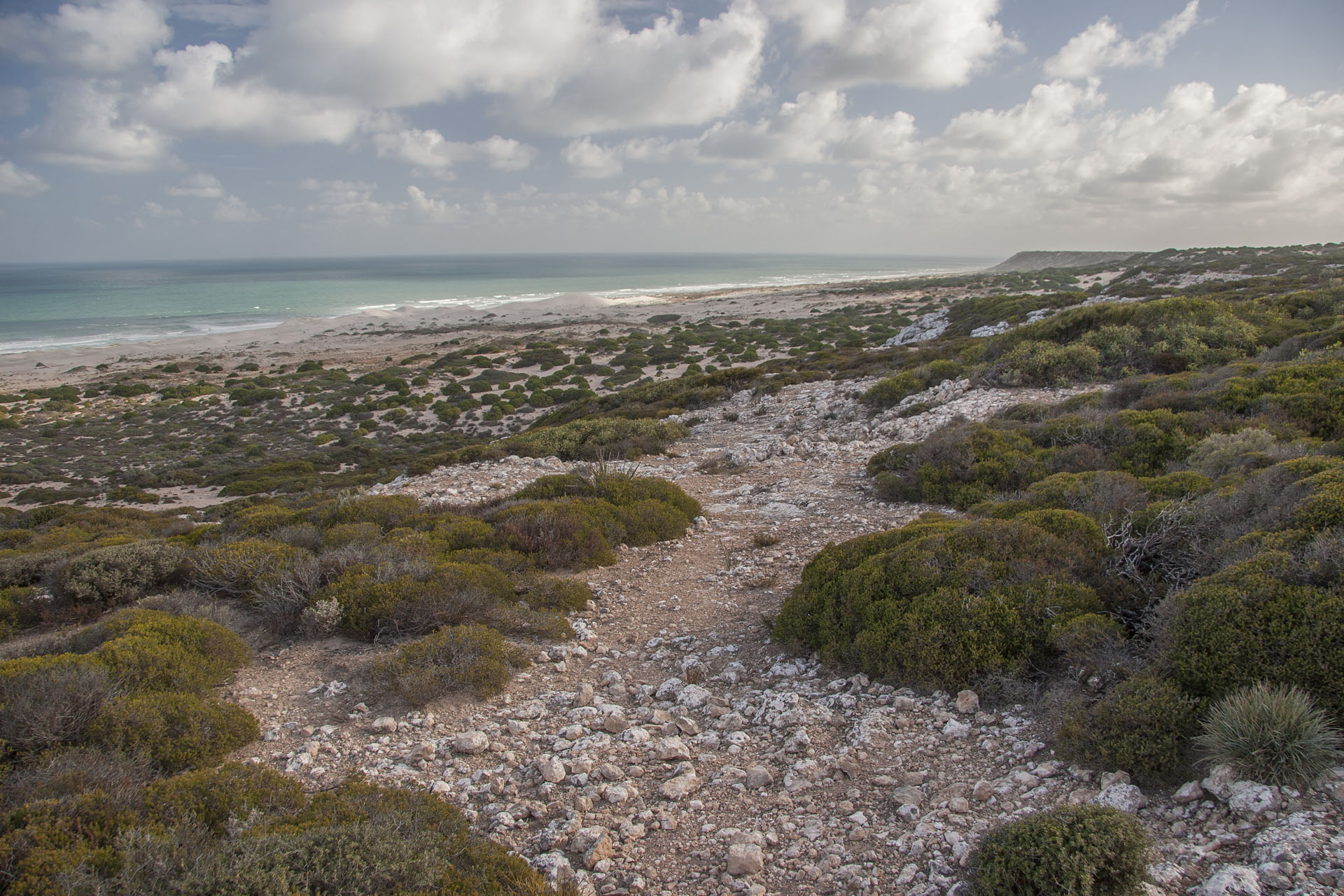 …but beautiful.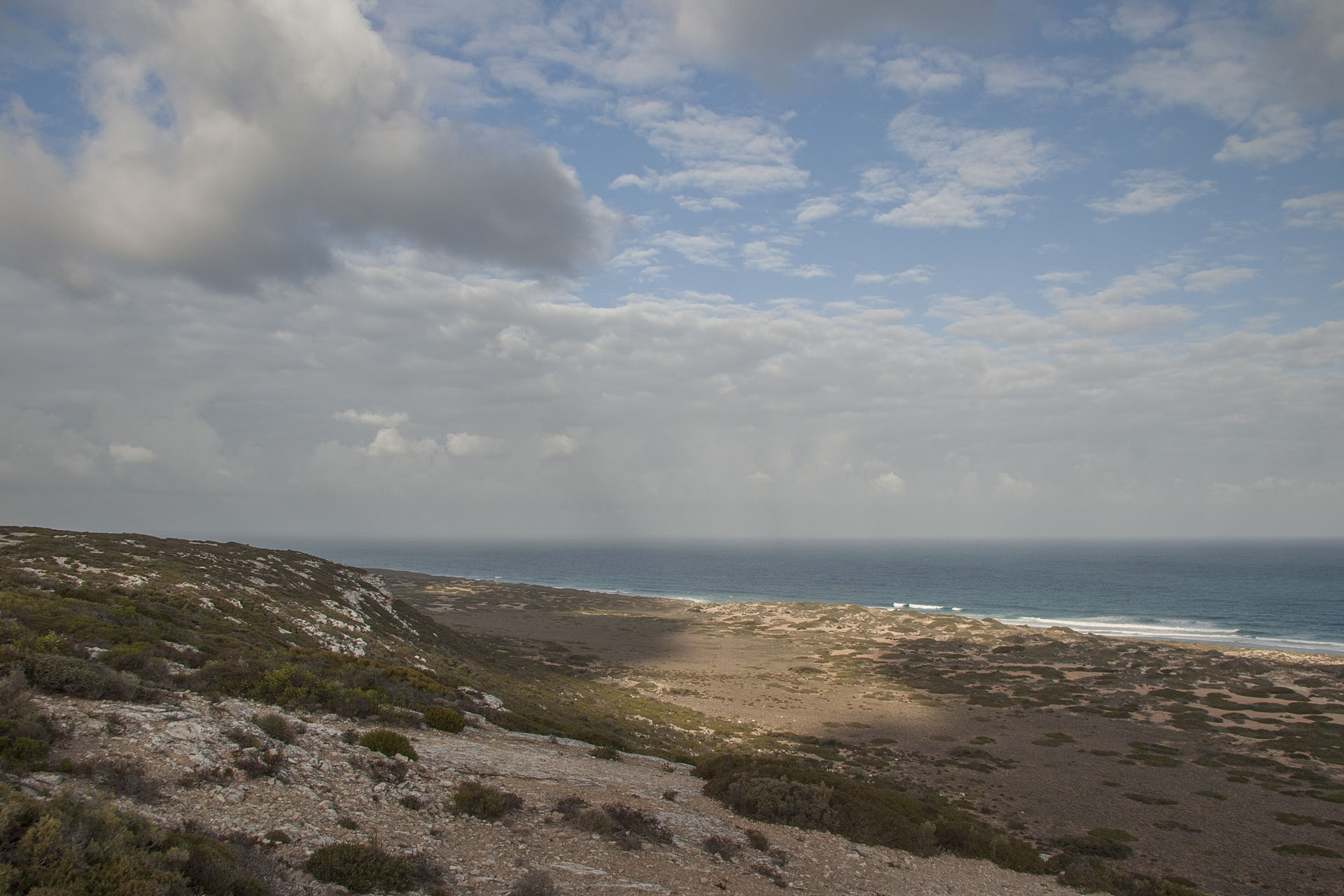 Clouds above the Great Australian Bight.
There's a few lookouts on the way, and one of them has some of those picturesque limestone cliffs that the Nullarbor is famous for; not unlike those I have seen
a year ago
.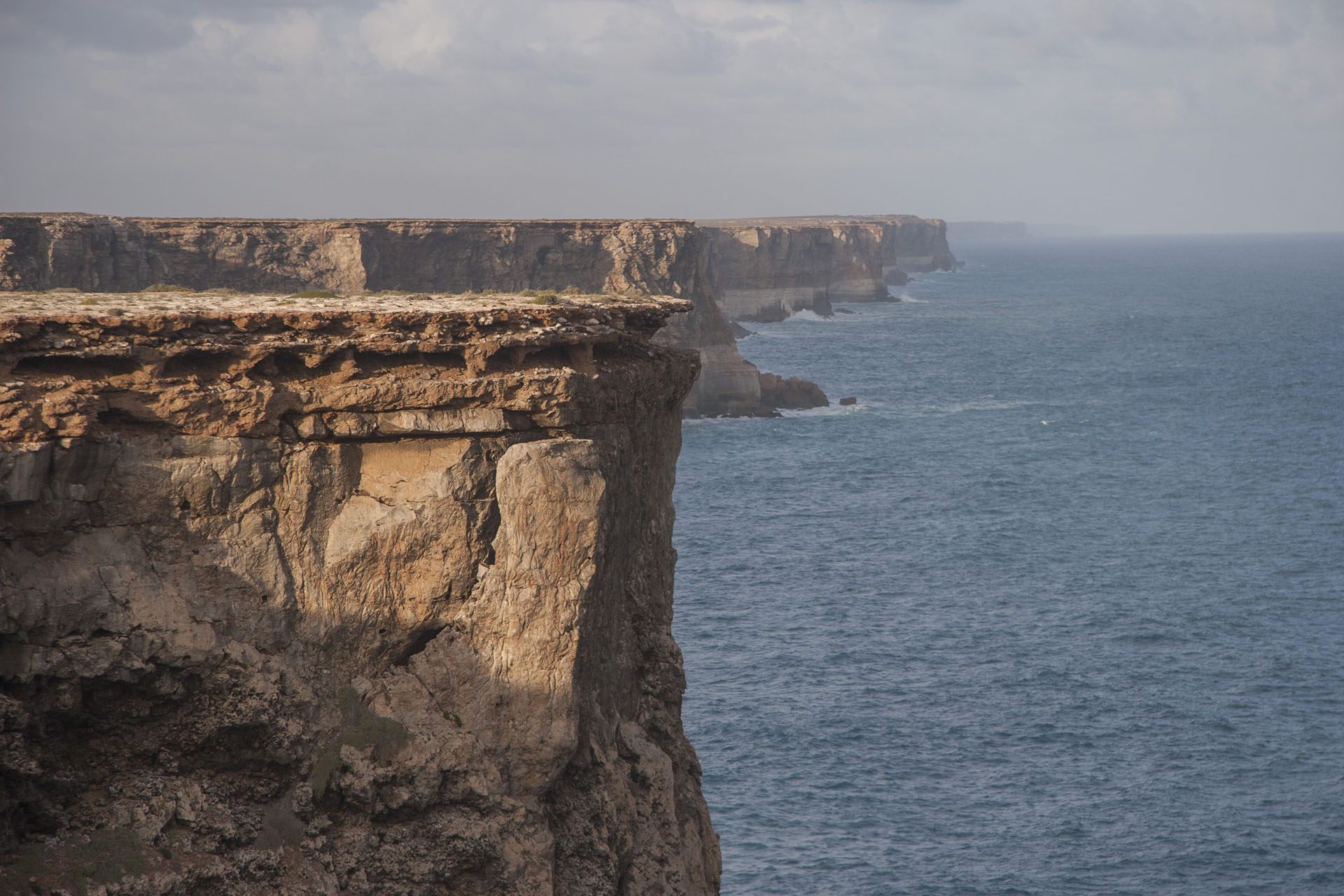 Magnificent cliffs.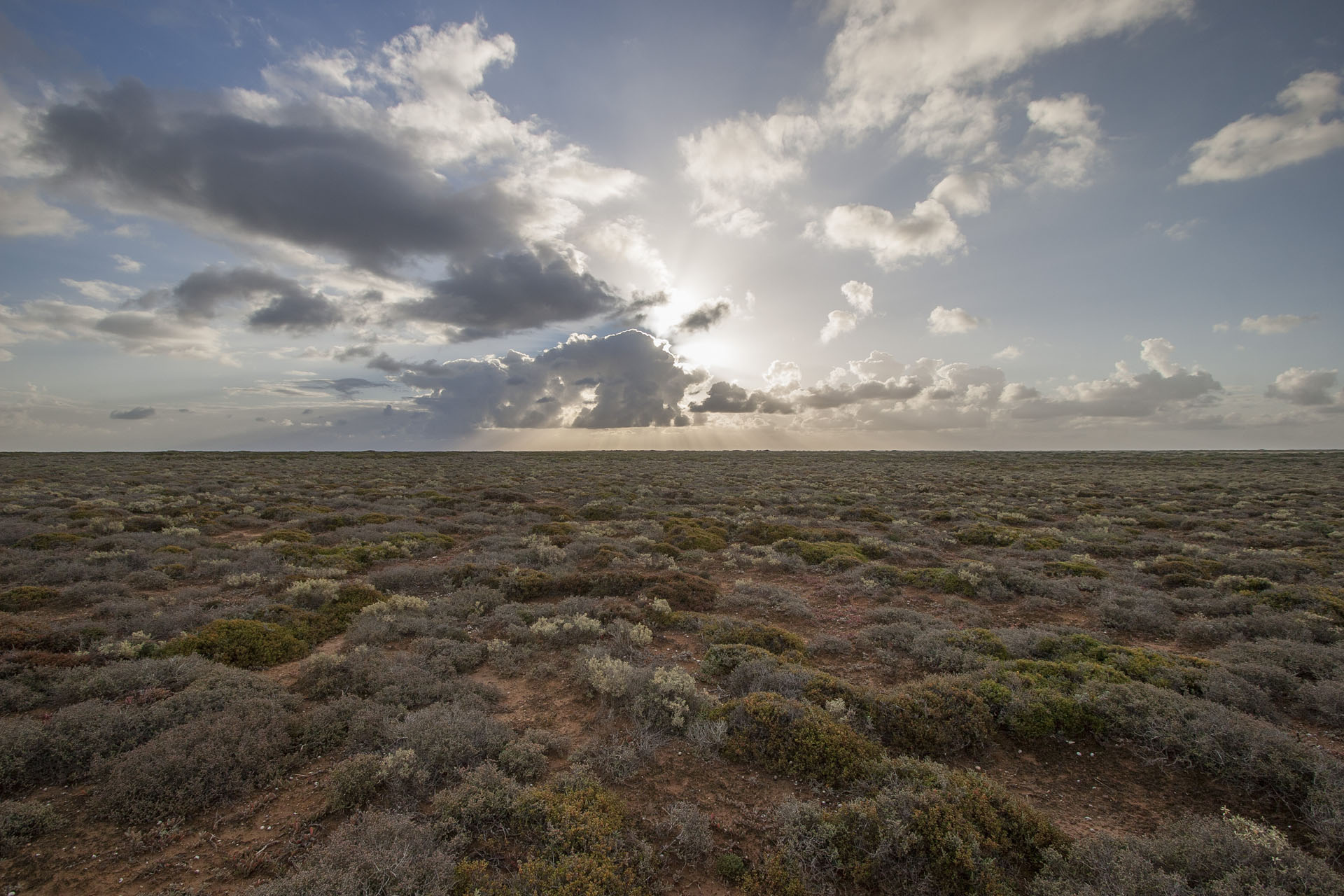 Sunset over Nullarbor.
The sun is almost down when I arrive at another 24-hour rest stop; no mobile signal, but plenty of solitude, except a couple of campers away in the bush. It's getting quite cloudy, and I can even see it raining in the distance, so I batten down the hatches just in case. I haven't seen a single drop of rain during the entire trip so far, but who knows.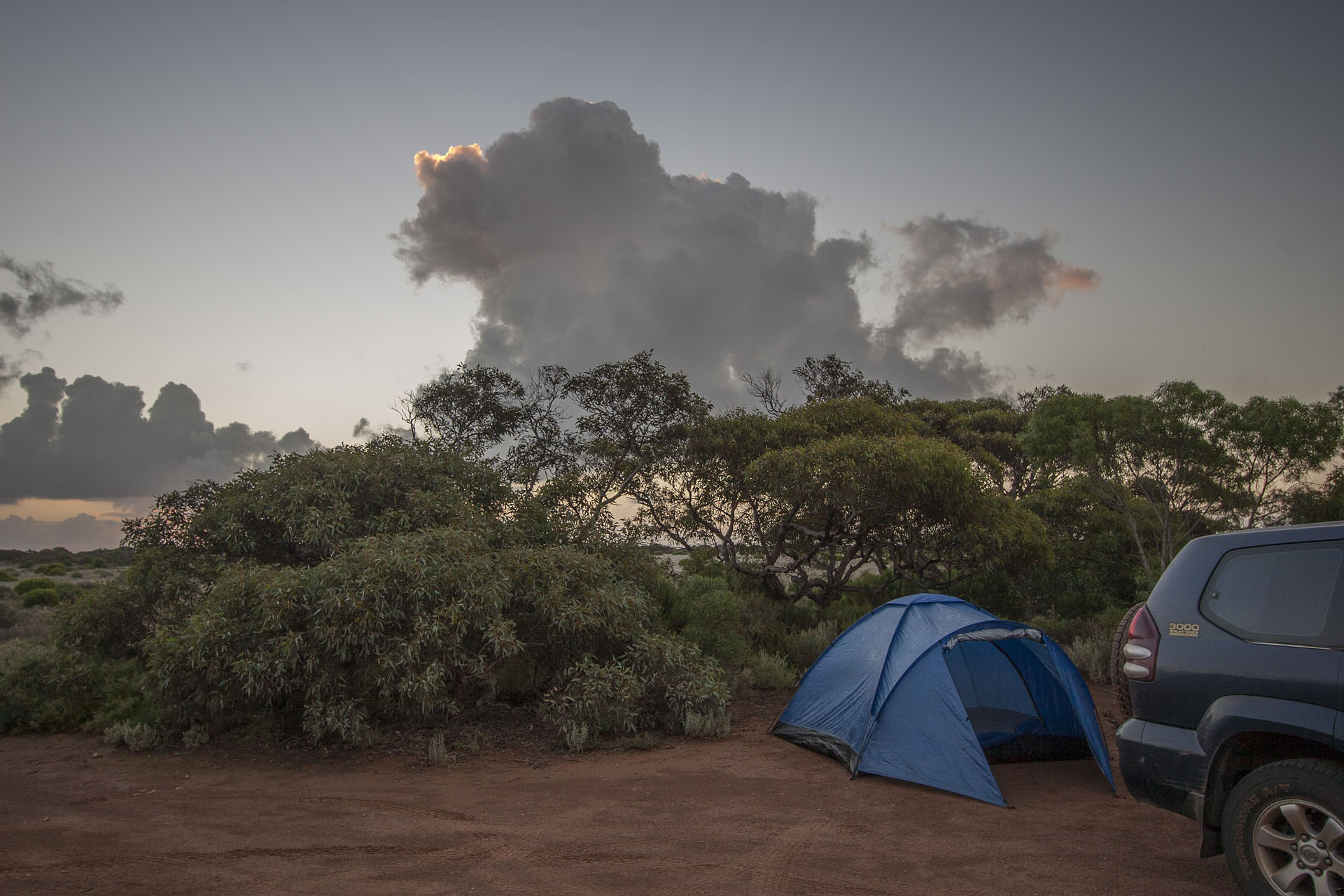 Today's camp.
Distance

765.7 km