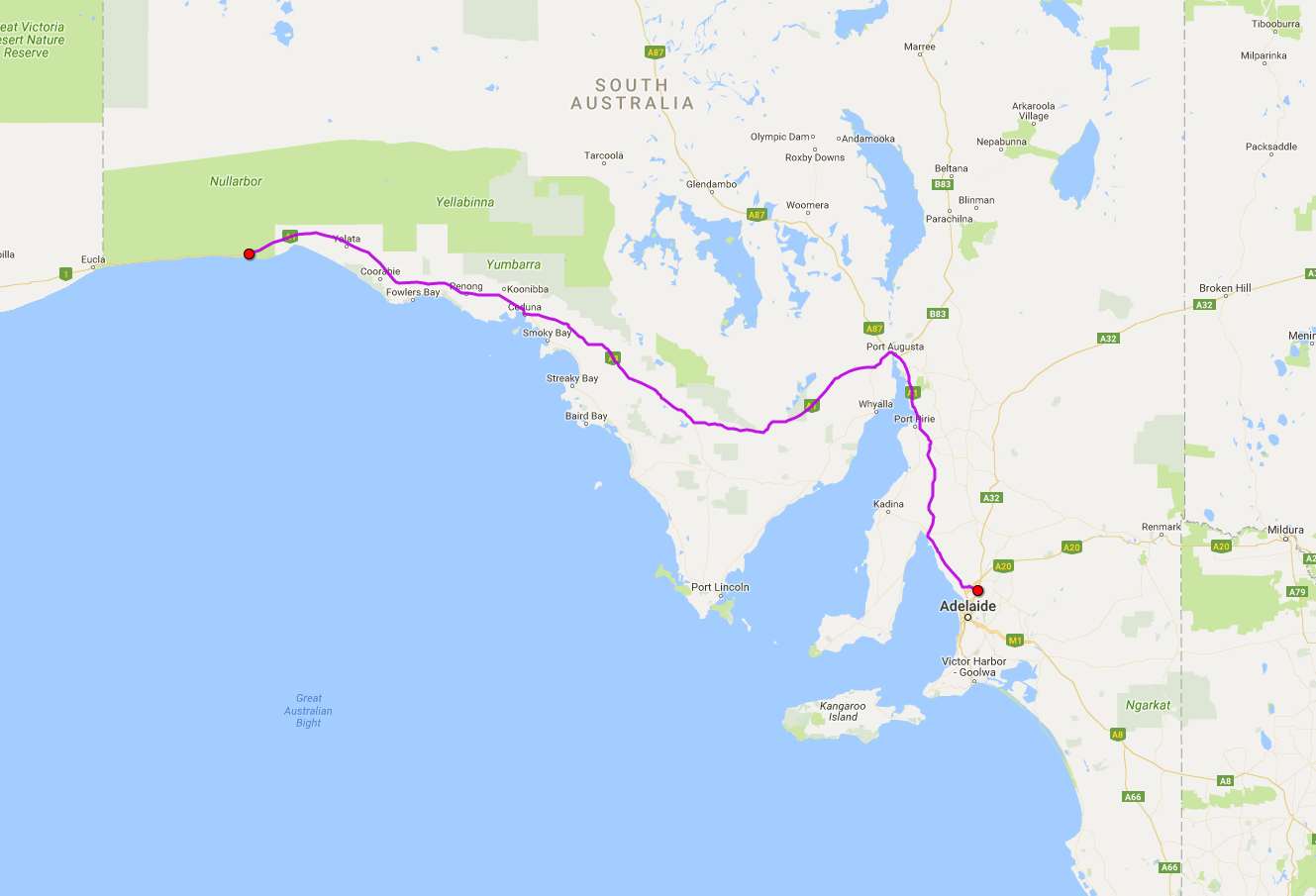 Today's itinerary.
The night is surprisingly warm: must be because the Bight is so close. No rain either: also a plus. I hesitate and think about whether I should make it a two-day or a one-day trip back home. I'm not on a schedule, but if I choose two days, what exactly am I supposed to see here? I've been to this area before, so it's not exactly
terra incognita
. I could go to the Eyre Peninsula, of course, and explore its southern part… but the weather isn't too grand, so it probably won't be too enjoyable. One day it is, then. A thousand kays in one go: tough, but doable. And I won't have to pitch the tent at the end of it, anyway.
Without further ado, I take off and quite soon reach the end of the great Nullarbor Plain.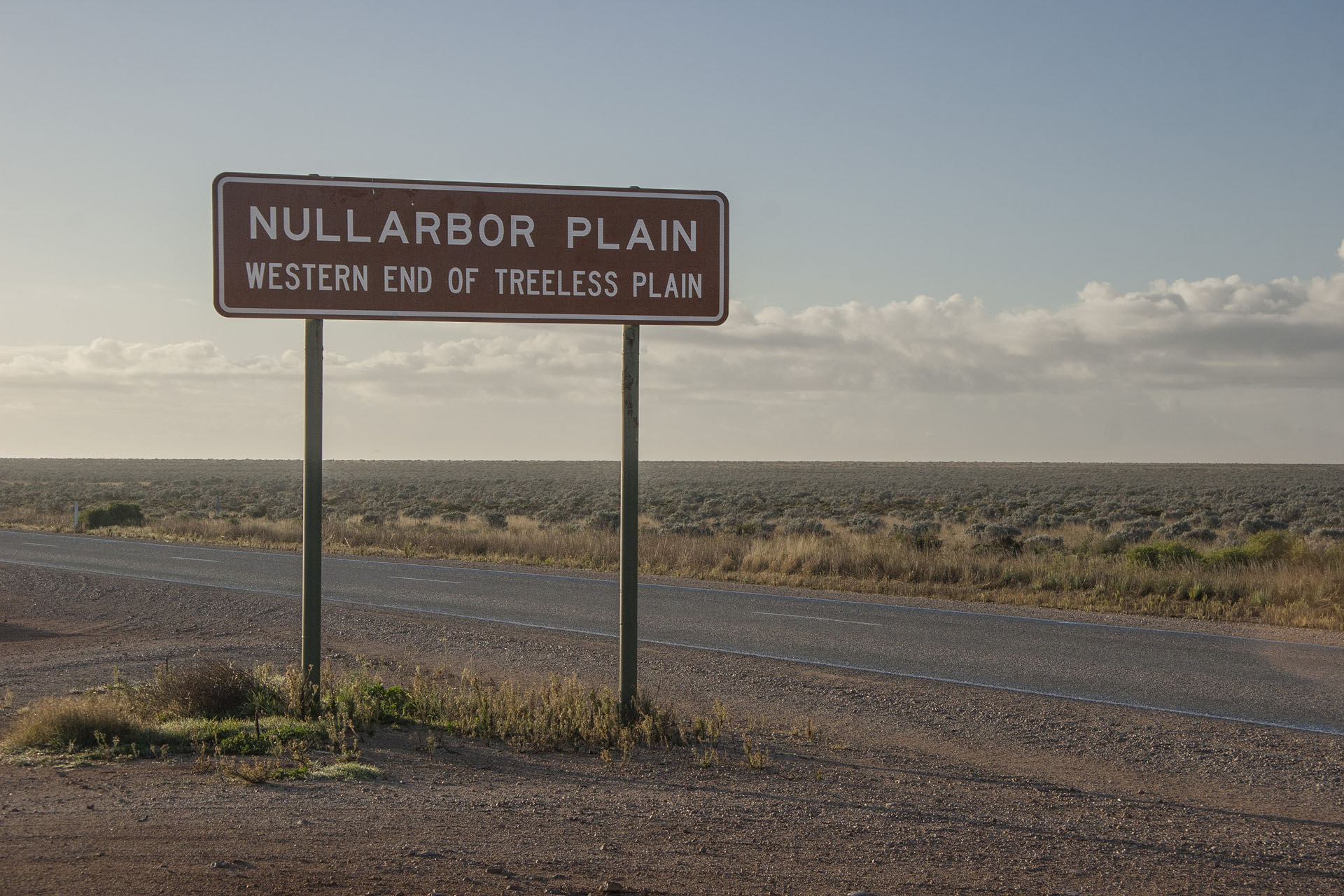 The Nullarbor is over.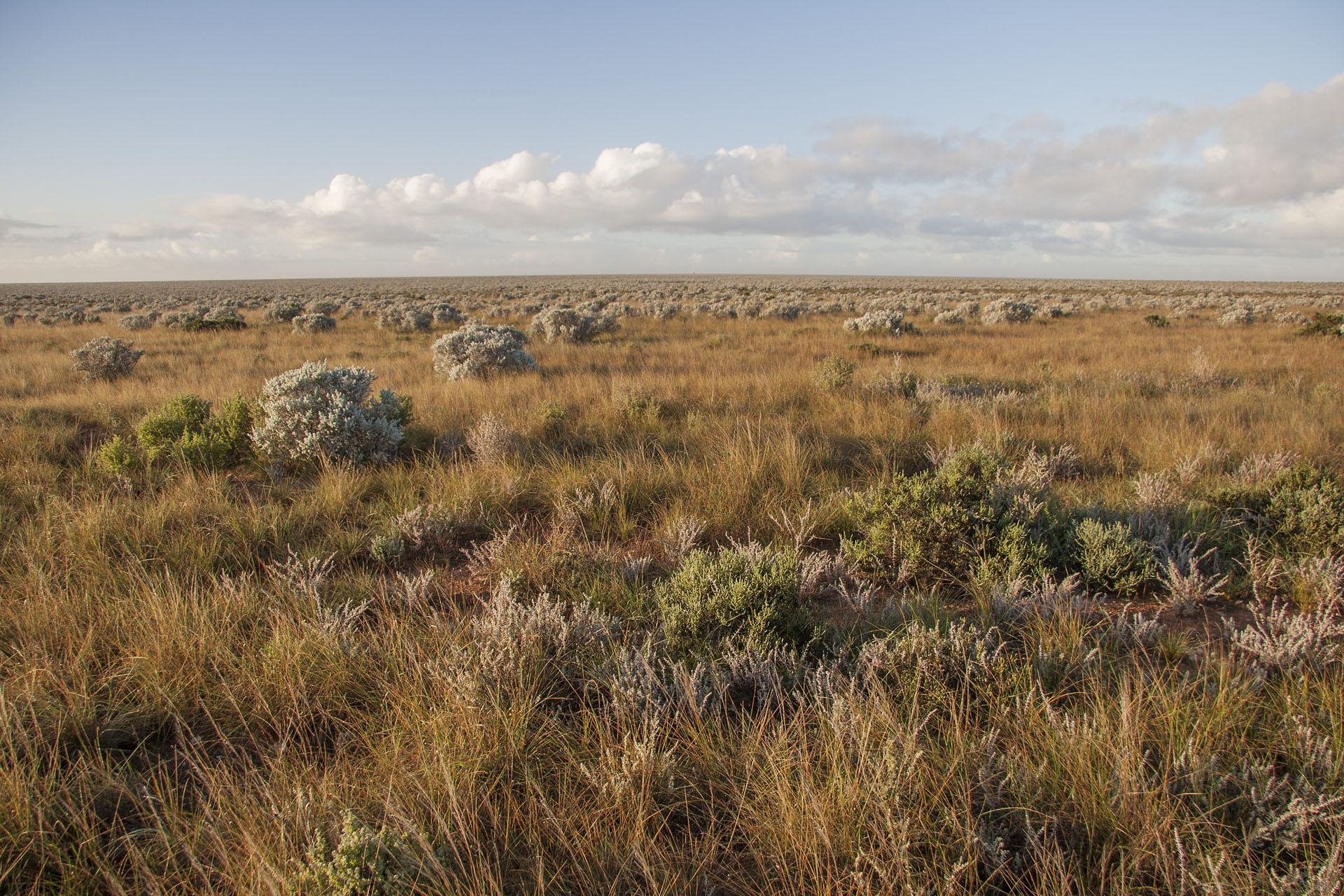 Last glimpse of.
A mallee-covered territory begins thence, which is the Aboriginal lands of Yalata. It's quite foggy this morning, too.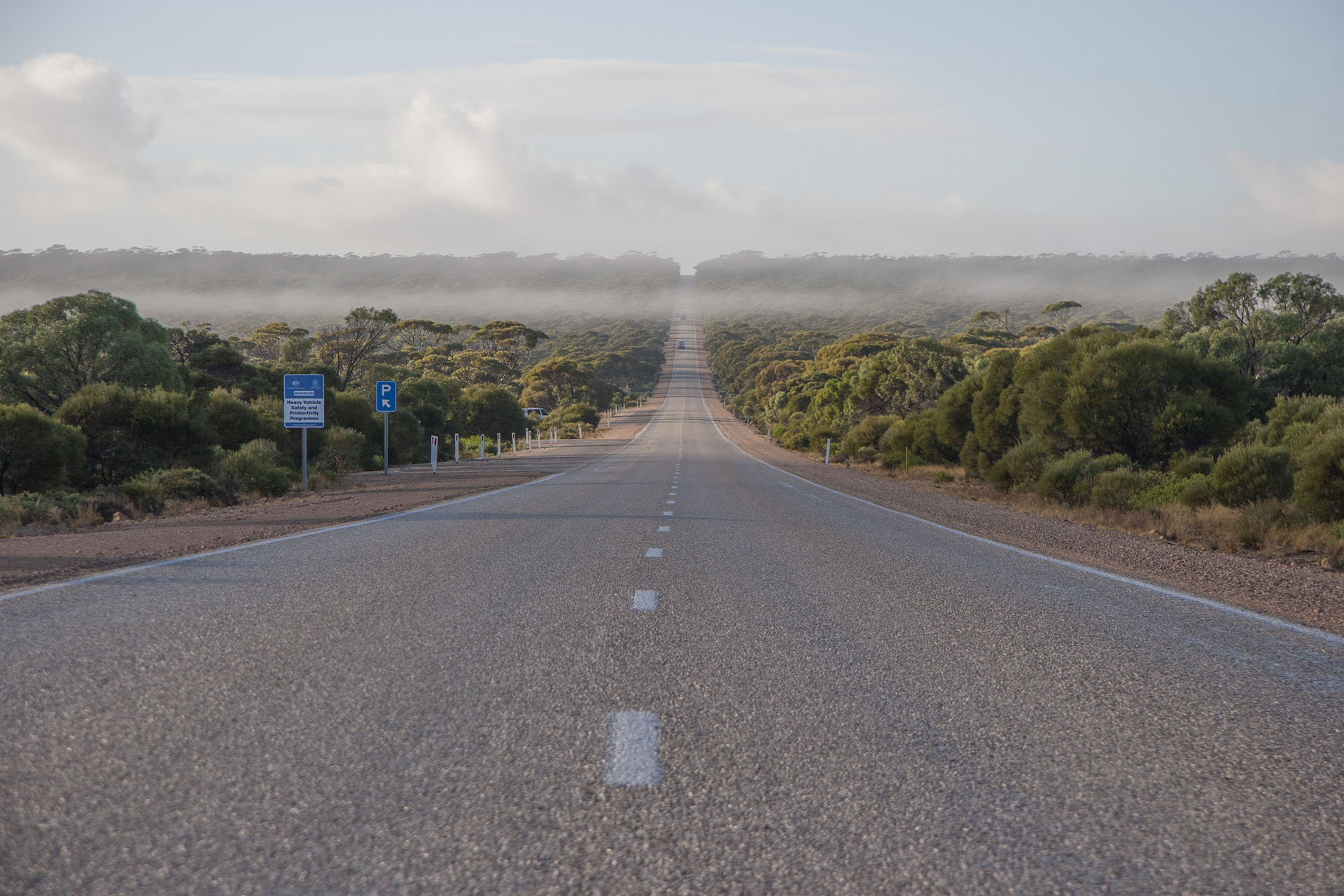 Foggy patches.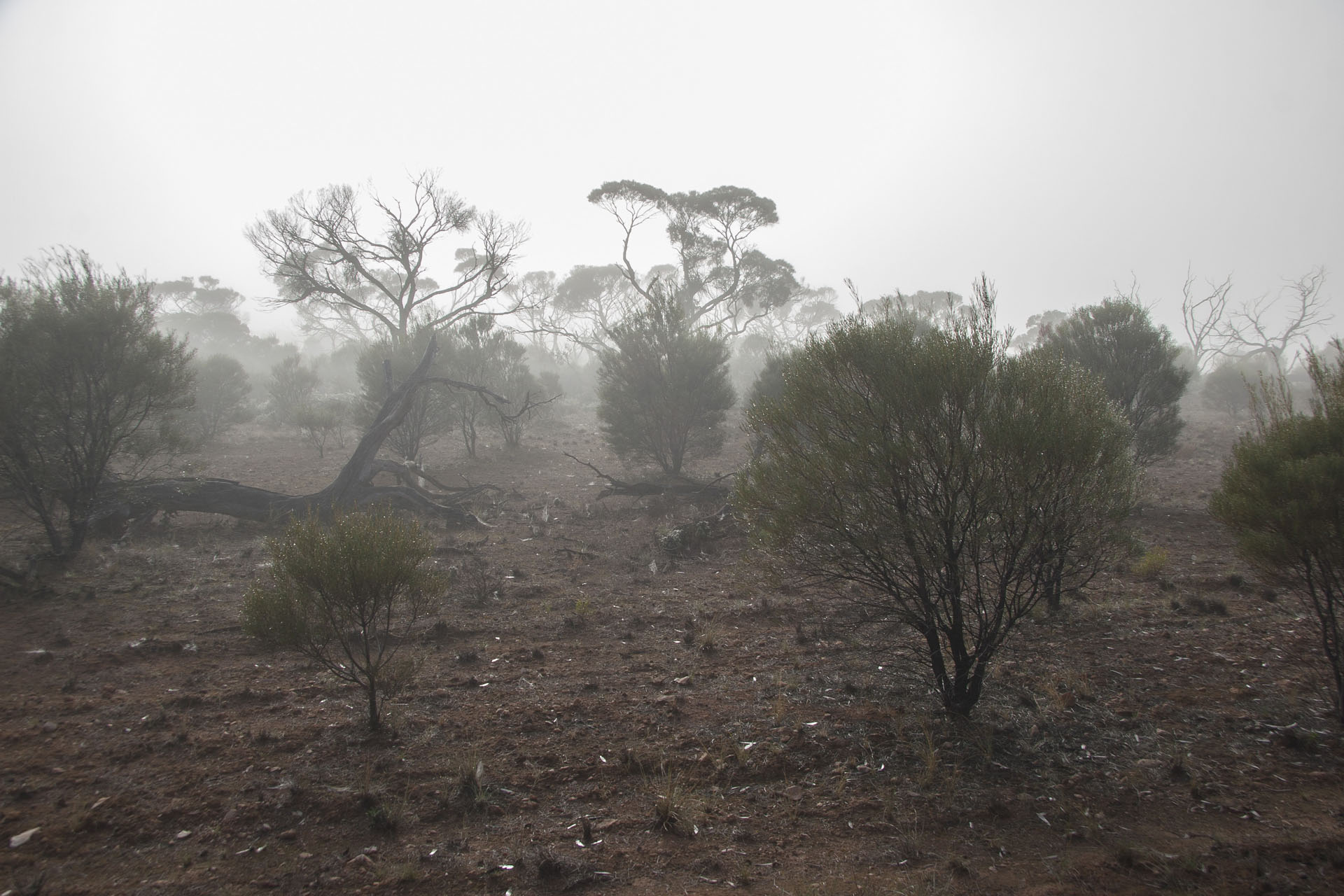 A foggy patch up close.
Beyond Yalata, farmlands start to appear. Some of them abandoned, but most are very much alive. Wind is roaming across the vast undulating plains; green patches of growing wheat intersperse with herds of sheep and cows.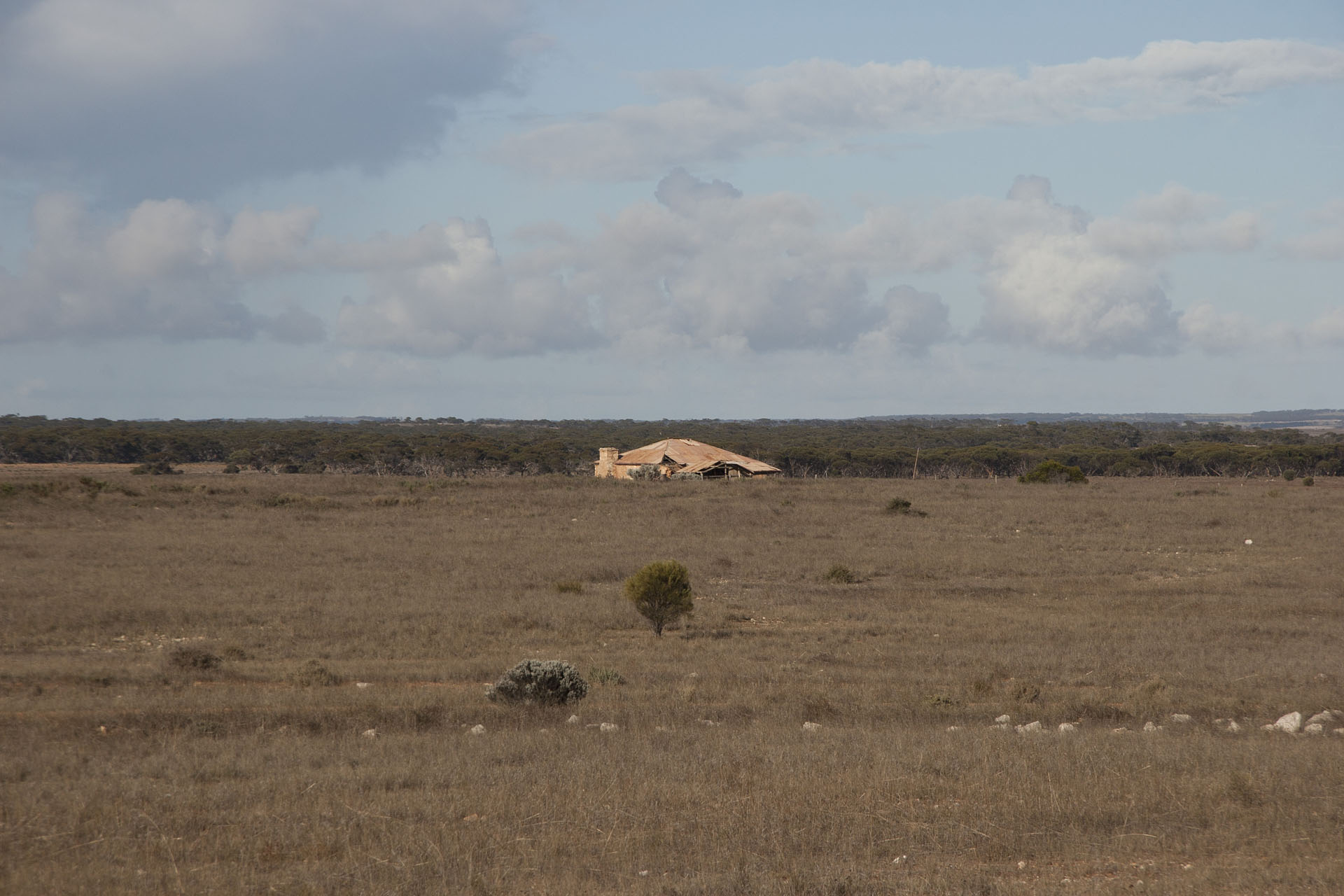 An abandoned farm.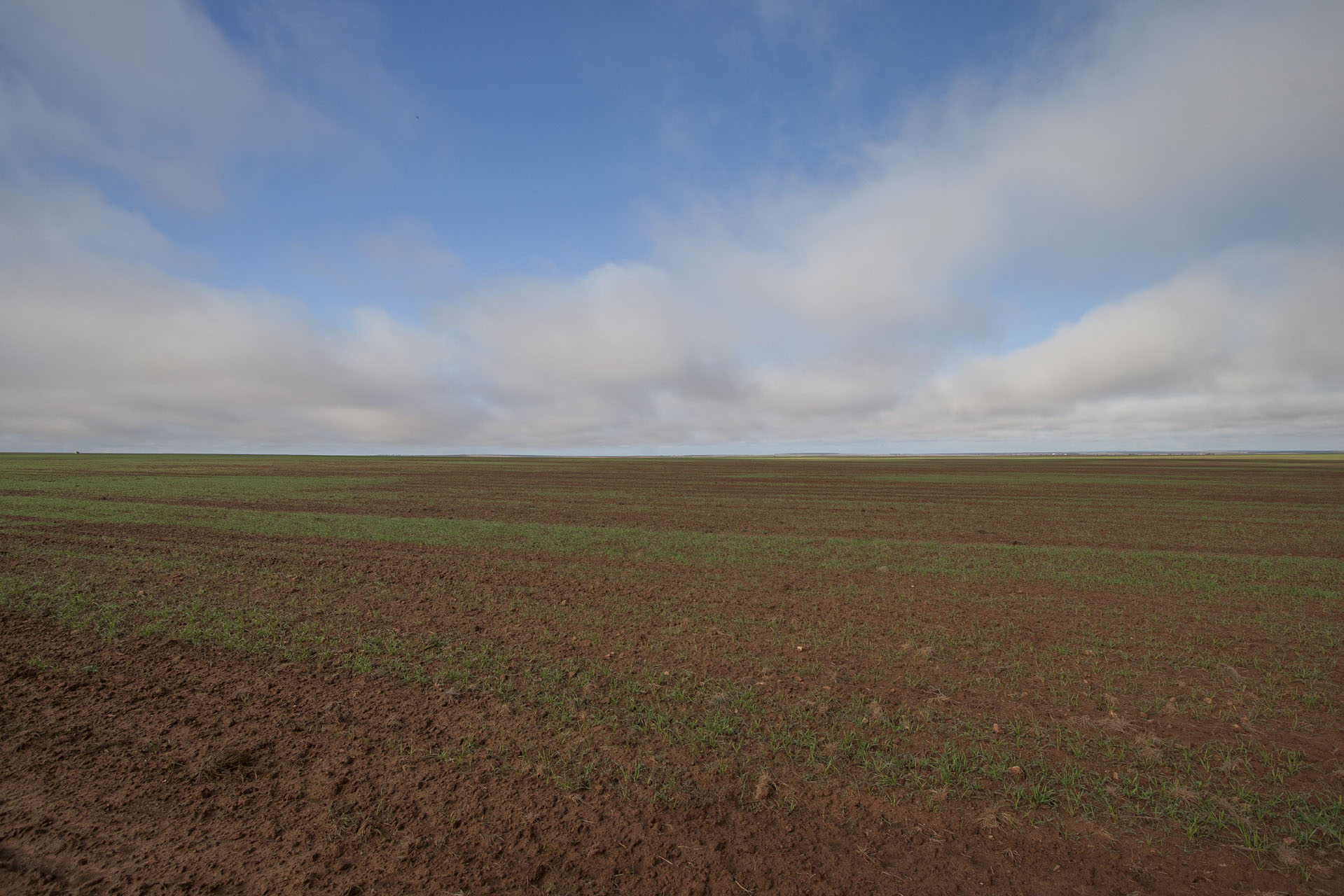 Growing wheat. Or maybe just grass.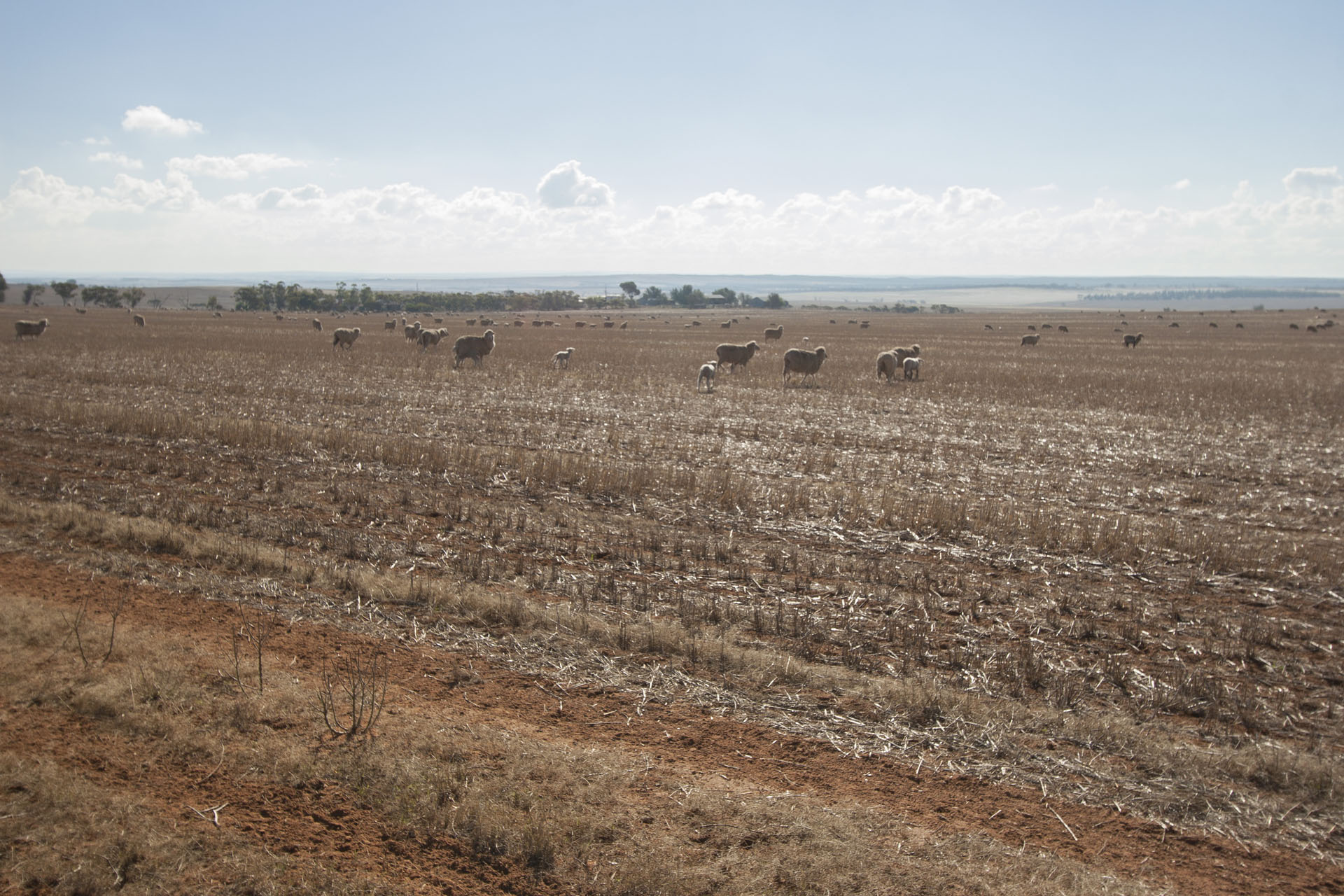 Local sheep.
It is a
very
long drive ahead, so I keep my rest and snack stops to a minimum. Only in Ceduna I pause to refuel and throw the last pieces of fruit into the quarantine bin. As I drive further, I entertain myself with music and warning signs: in SA, there's quite a lot of them. They repeat these four pleas over and over, like a chant:
DROWSY DRIVERS DIE
STOP REVIVE SURVIVE
SURVIVE THIS DRIVE
FATIGUE IS FATAL

The inner mud guard above the right front wheel keeps falling off, more and more often now. It only did that on bumpy dirt tracks before, but now it does it all the time. Every time I hear a sudden shhhhhh, I have to stop and fix it back, knowing that after a while I'll have to do it again.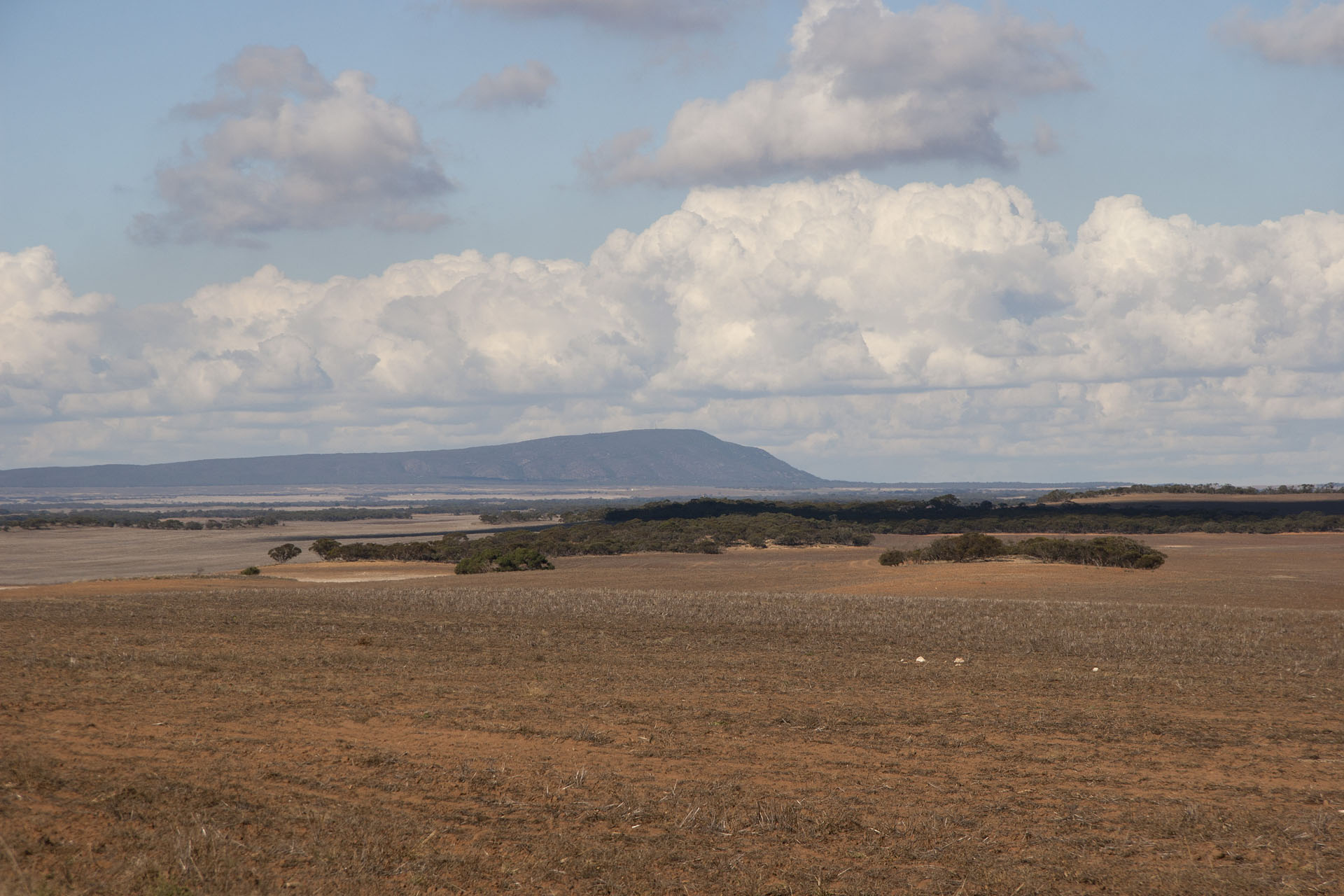 A nameless bluff on the horizon.
Port Augusta! Only three more hours, and then I'm home. But the sun is already going down, and the mud guard keeps falling off again and again. In addition to that, I discover that the left headlight and the right foglight are dead. I turn the remaining ones on and fly on like this through the thickening dusk. Not a very pleasant driving experience when every now and again you hear a sudden
shhhhhhh
above the wheel and you don't even have a place to stop on a dark, narrow, winding road—with all those drivers behind me, who couldn't care less about my problems.
Everything ends, though, and at 7-odd p.m. I finally enter my quiet, cozy carport. The journey is officially over! Time to take a shower and grab a meal; pics and journals will be taken care of tomorrow.
Distance

1030.4 km

Fuel

$187.58 (145 litres)