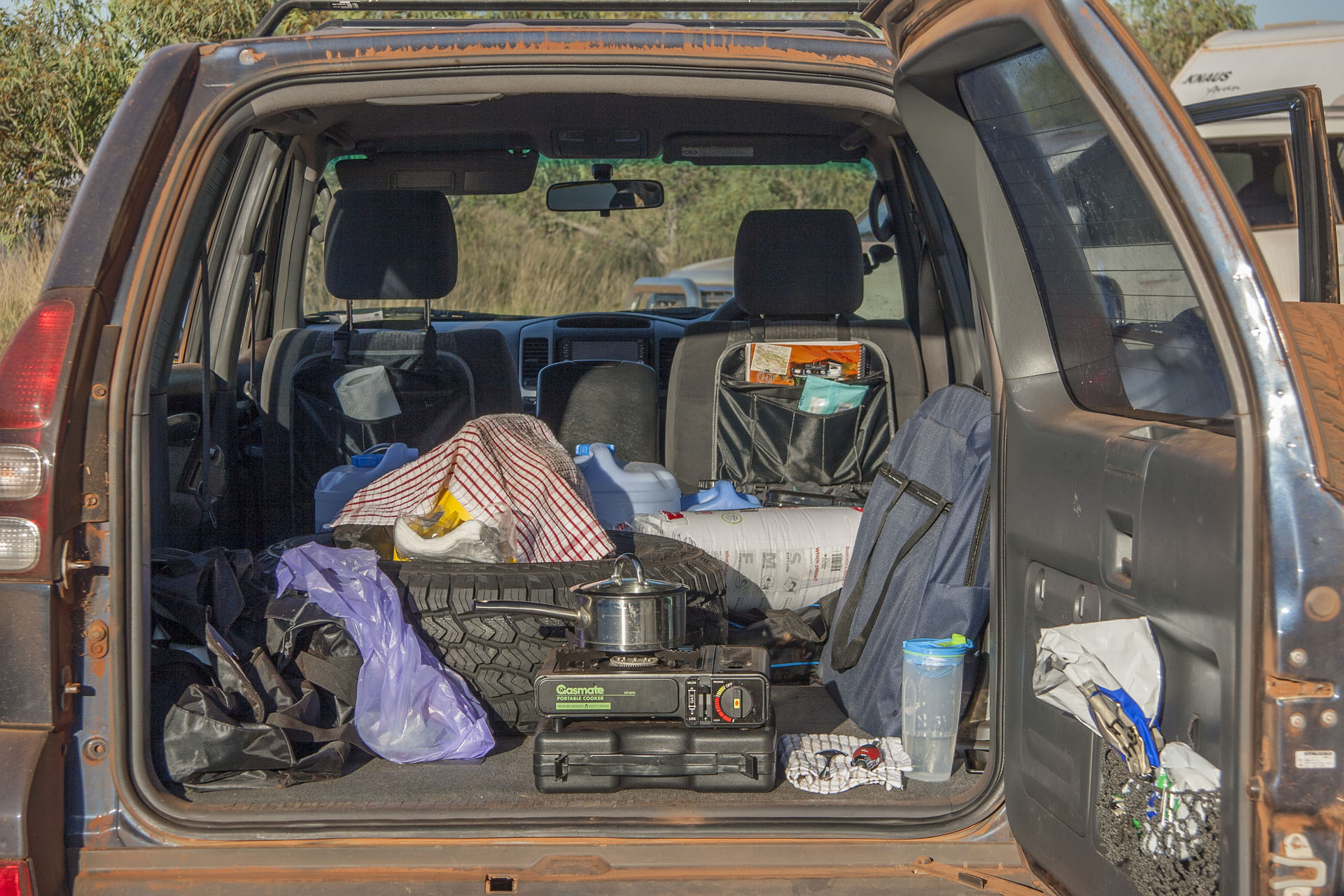 Nomadic lifestyle.
Alright, so what I can say in the end? In the end, the trip was excellent. I have visited every place that I wanted to visit, and I've seen everything that I wanted to see. Even despite all that dirt driving, the car is still in one piece (except for that bloody mud guard and those lights): kudos to the Japanese automotive industry.
I made a point for myself to make pic stops every now and again, and the decision proved to be right. There's only about a half of the total amounf of pics here that I made, but that is more than enough, I think. Using two lenses (10-22 and 18-75) and changing them constantly was also beneficial. Polarising filters work wonders on both, even thought they still produce odd results occasionally.
Next time I'm definitely taking oil, filter and the whole shebang with me. Not cool to ride with filthy oil for thousands of kilometres on top of the limit. The vehicle doesn't deserve it.
It was useful to have a few $5 and $10 bills on me: some campgrounds (including Karijini NP) still accept nothing but cash, and cash is also convenient to pay for random showers as well. Food and fuel are quite easy to purchase by card, even in the most remote areas, so there's no point in cashing up too much either.
Random showers also allowed me not to stay in caravan parks and pay premium for the accommodation: savings can be quite noticeable, if living in a tent is your kind of thing. Most of those savings, though, could be eaten by fuel in remote areas, so it's a good idea to refuel
before
you head out into the wild.
I couldn't take a camping fridge with me this time; but having the plastic crate with food on the passenger seat with the air con fans aimed at it proved to be an excellent solution. Both bread and sliced ham survived easily for 4-5 days even when there was 30°C and higher outside. Between the "proper" meals, apples and oranges (or mandarines) are great: much better than bananas. The only problem is the quarantine checkpoints: you have to calculate your fruit consumption if you don't want the unused produce to be taken away from you.
Speaking of meals: I also found out that I could operate my gas cooker straight at the back of my Prado, without even using the folding table I bought for the purpose. On the other hand, a nice and powerful light source that I'd also purchased beforehand was excellent for reading; if you use a torch on a headband instead, it gives too much glare on the e-reader screen. To that extent, a beach recliner was also quite comfy to have under my shoulders and head during reading.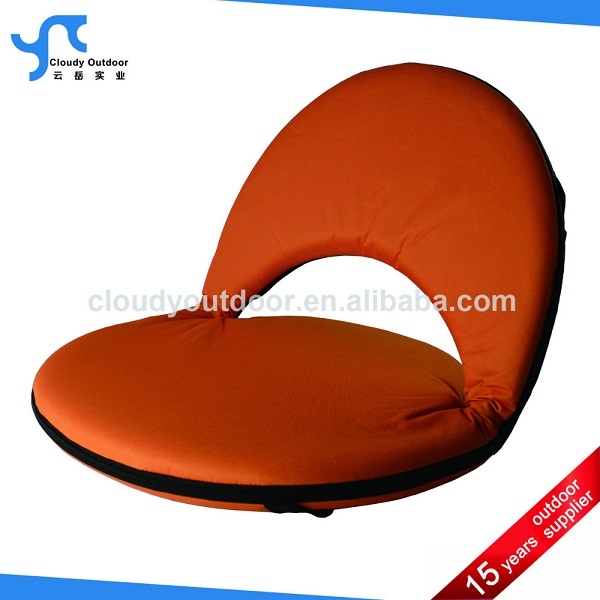 Not mine, but looks exactly the same.
Taking the e-reader with me was the best decision by far. Diving into a good book at the end of the day is a perfect recipe to let go of the fatigue and emotions accumulated during the day. It's nice to keep some booze around for that, too. When you're completely alone at the campsite, and there's no one around
at all
, it's quite unnerving at times, but a shot of vodka and a good book are the most perfect remedy.
Long stretches of dirt tracks are nothing to be afraid of, as it turned out: mostly they're well maintained, especially the major ones like the Great Central Road. Also I gained some experience with water crossings, which is good for a few other destinations I have on my mind. Still have to get myself a decent snorkel, though.
And, of course, you musn't think that I saw everything there is to see in the Pilbara and surrounding areas. I've only visited places that I was personally interested in. For example, I left out the Ningaloo Reef completely, and I didn't pay much attention to the small towns in the area, either. If that's what you're interested in, you're welcome to explore them on your own: plenty of space in the Pilbara for you and me and for everyone else.
And that's about it, I think! There's still more to see and learn during my next trips, obviously, but I'll cross those bridges (or water crossings, more like) when I get to them.
Distance

9120.7 km

Fuel

$1678.29

Food

$144.42

Misc

$232.99