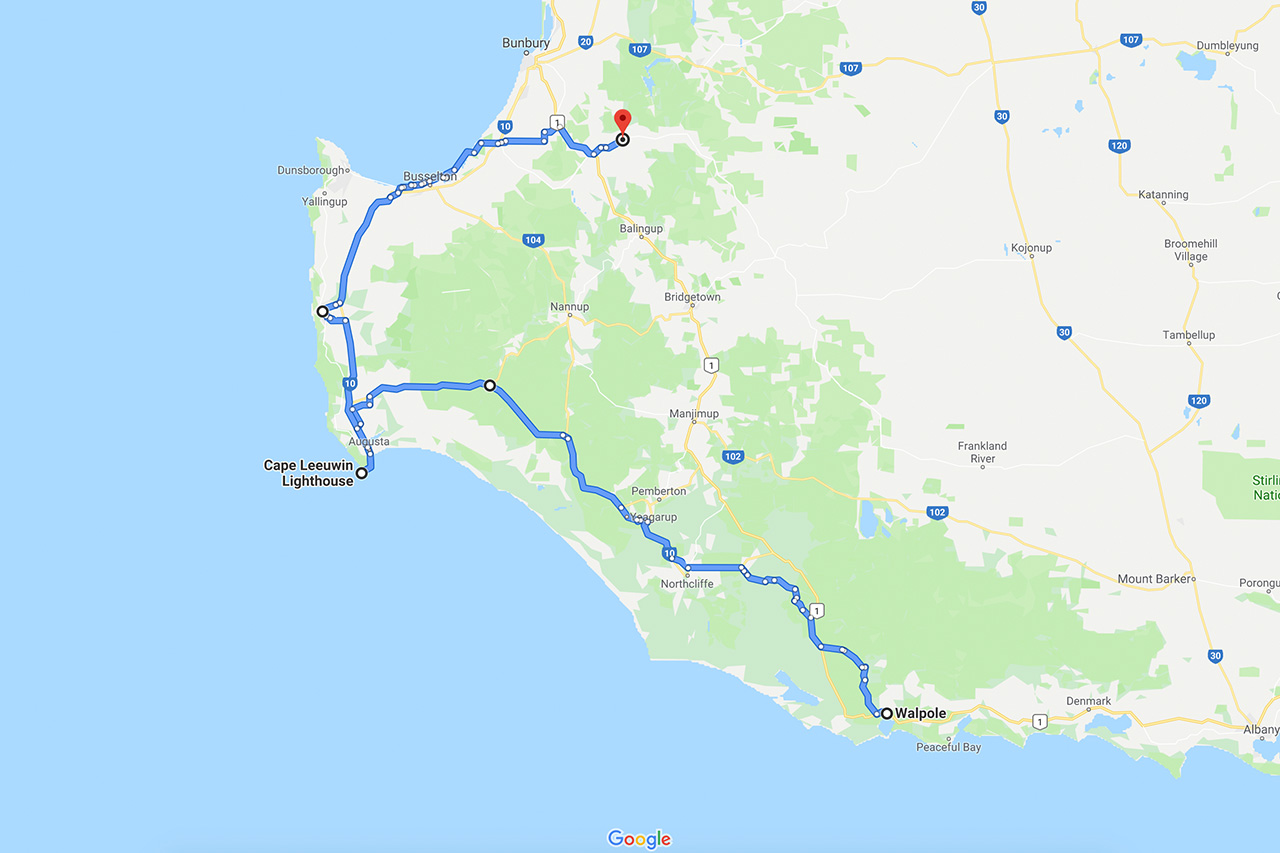 Today's journey
This area of Western Australia is famous for its tall, lush forests that stretch along its south-western tip. They look a bit like their eastern counterparts, but not quite; there's a certain European feel to them, which I can't quite explain. Maybe it's the smell? Or maybe because I simply haven't visited as many East Coasts forests as I think I have?
A place called Fernhook Falls is very close by: a natural destination for this morning. It's nice and warm and cloudy: perfect conditions for forest photography. The falls themselves are practically non-existent at this time of year, but I'm having a nice time just walking around the pools and taking random snaps. It's very quiet and relaxing out here, anyway. After that I take a quick trip to a place called Snake Gully, but you can't see much from that lookout except for a few very tall trees.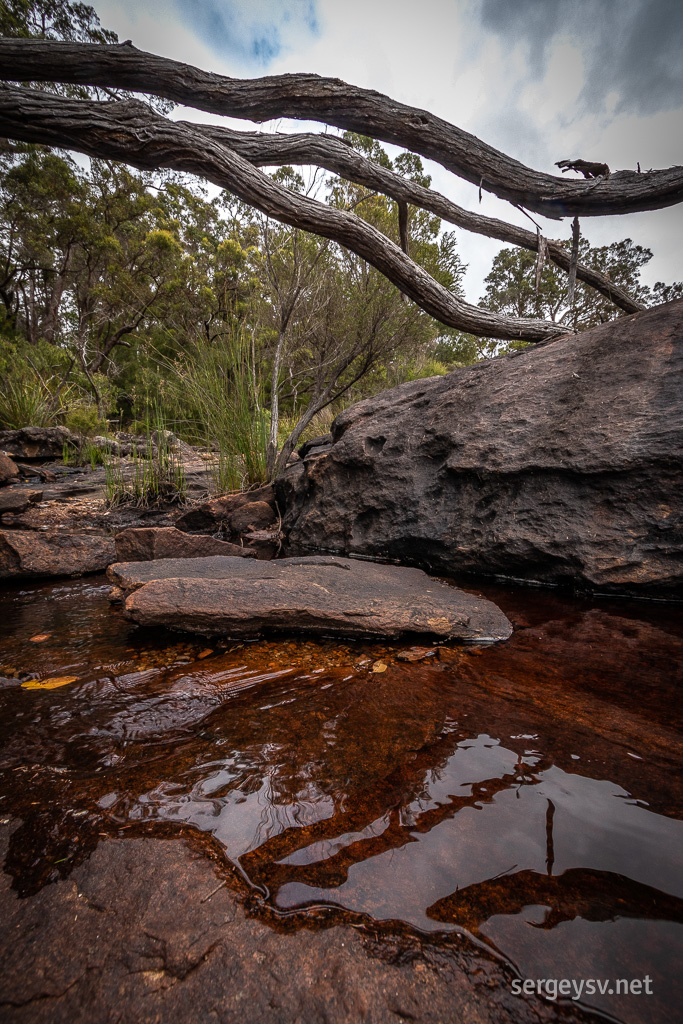 At the Fernhook Falls.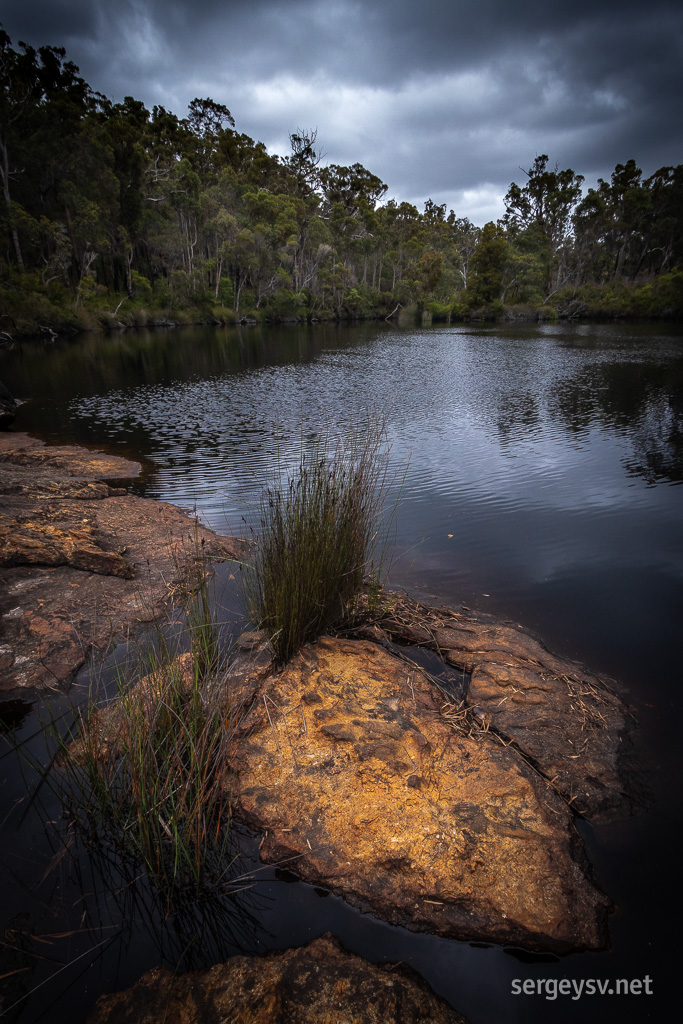 The Rowell's Pool.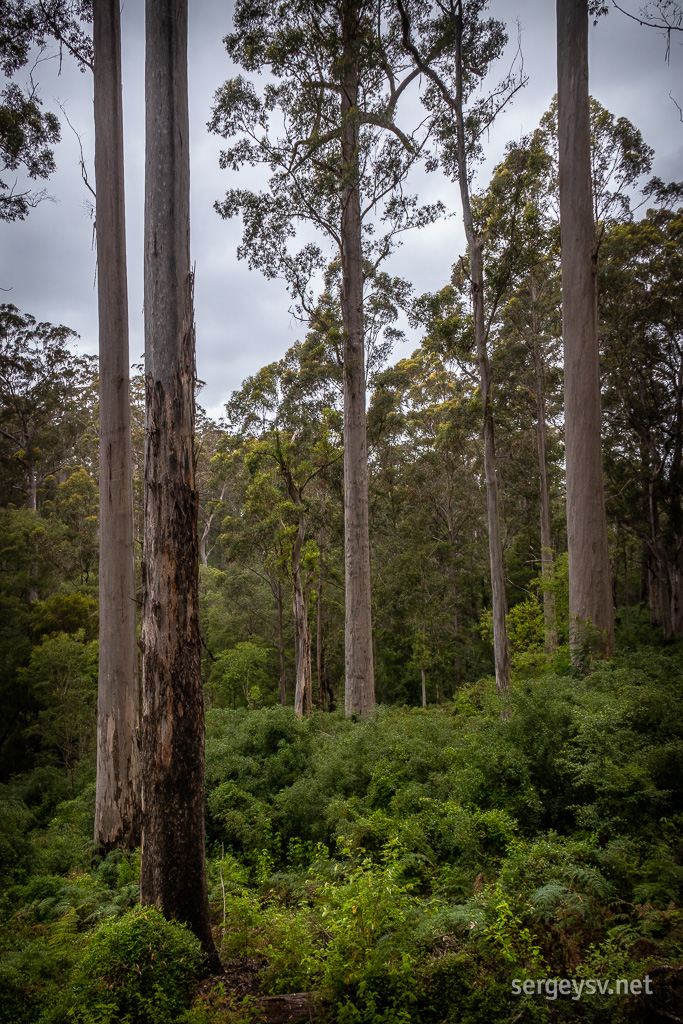 At the Snake Gully.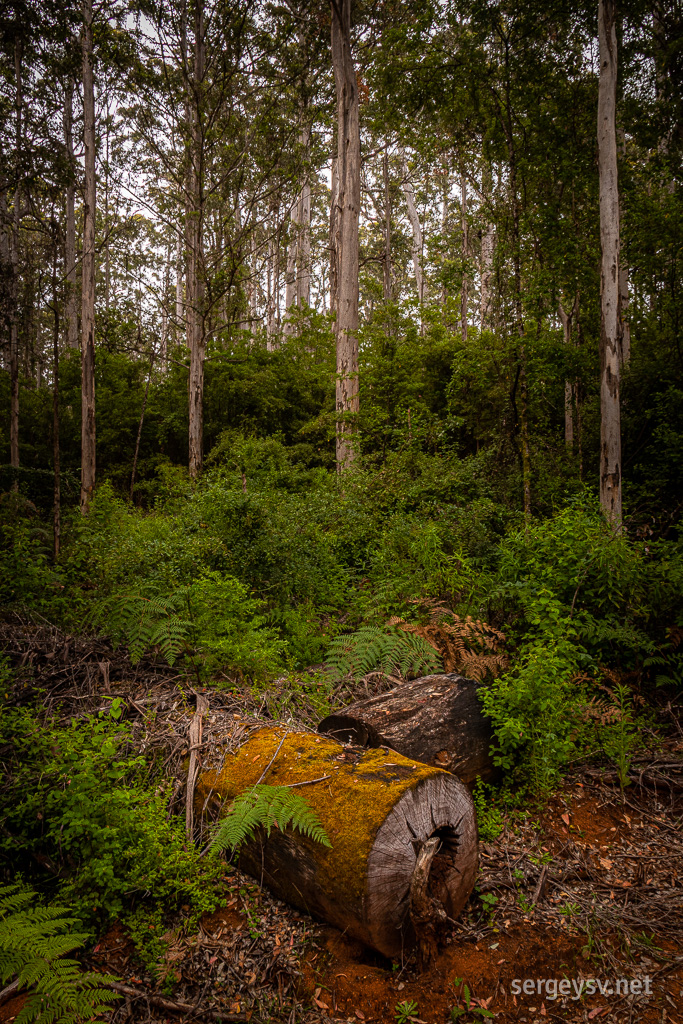 Some stumps are somewhat picturesque, too.
Further west, at the Warren National Park, I go on a quiet unsealed road that takes me on a loop around the area. Trees here are taller than anywhere else, and a few pools and rivers make it look all the better. It's also time for a quick lunch... and also for some small, but unexpected bit of work to be done; thanks to mobile coverage, I'm being notified of a few workplace woes. This is actually the first time ever I literally work out of my car, which does feel kinda cool. I should do this more often!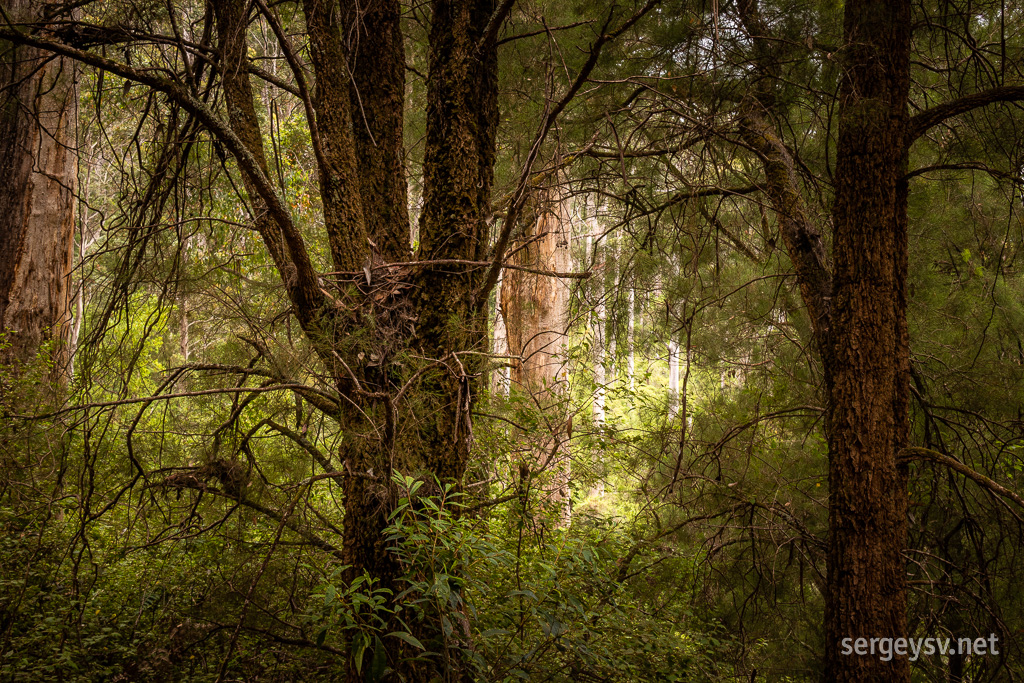 At the Warren Lookout.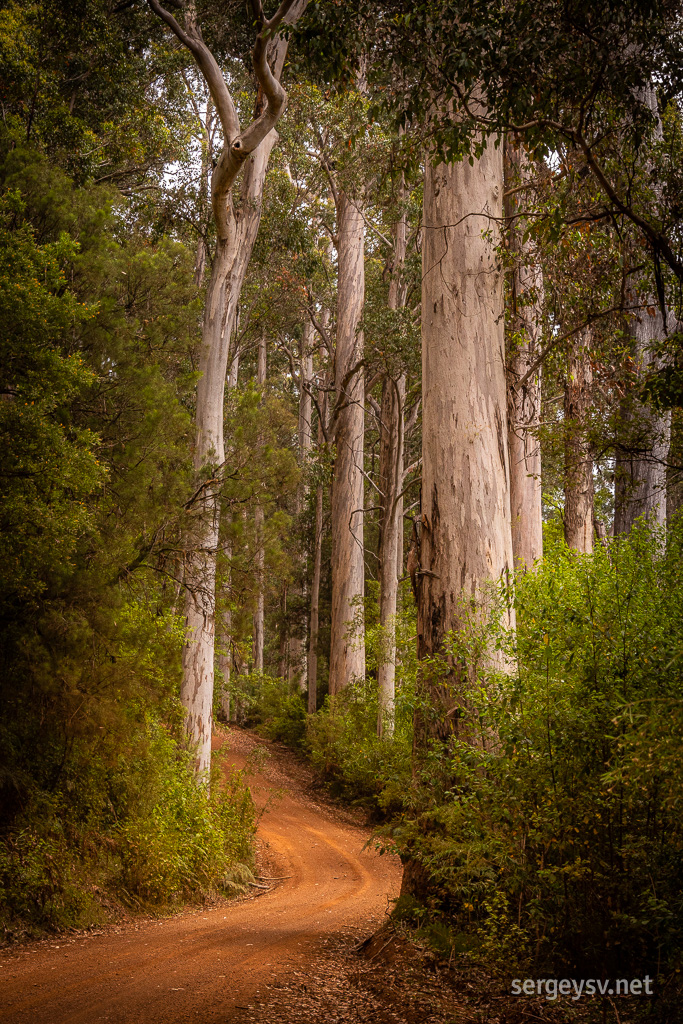 These trees are tall, all right!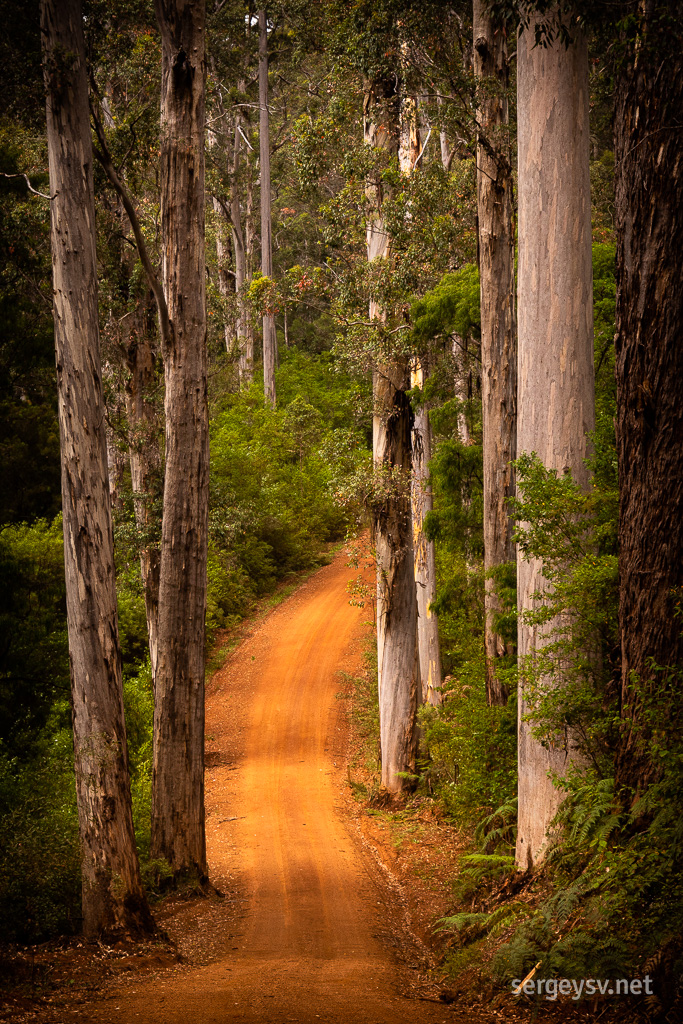 Isn't this stretch of road just lovely?
In the afternoon, I arrive at the place called Hamelin Bay. It turns out to be just a plain-looking beach with no photographic opportunities whatsoever, but at least I get to see the Indian Ocean. Here I am, on a totally opposite coast of Australia, four thousand kays from home! The area is also famous for its caves, but based on what I've
seen in Tasmania last year
, I'm not that keen, so I decide to visit the Cape Leeuwin instead.
It gets mighty windy (and surprisingly cold) by the time I get there. The cape has a lighthouse, and you have to pay cash to access it (unless you just walk around the reception and enter for free); however, I'm happy to skip it and just walk among the seaside boulders, looking at the ocean. The surf is rough, and I'm getting a bit chilly in my summer outfit, but I manage to take a few decent photos nonetheless.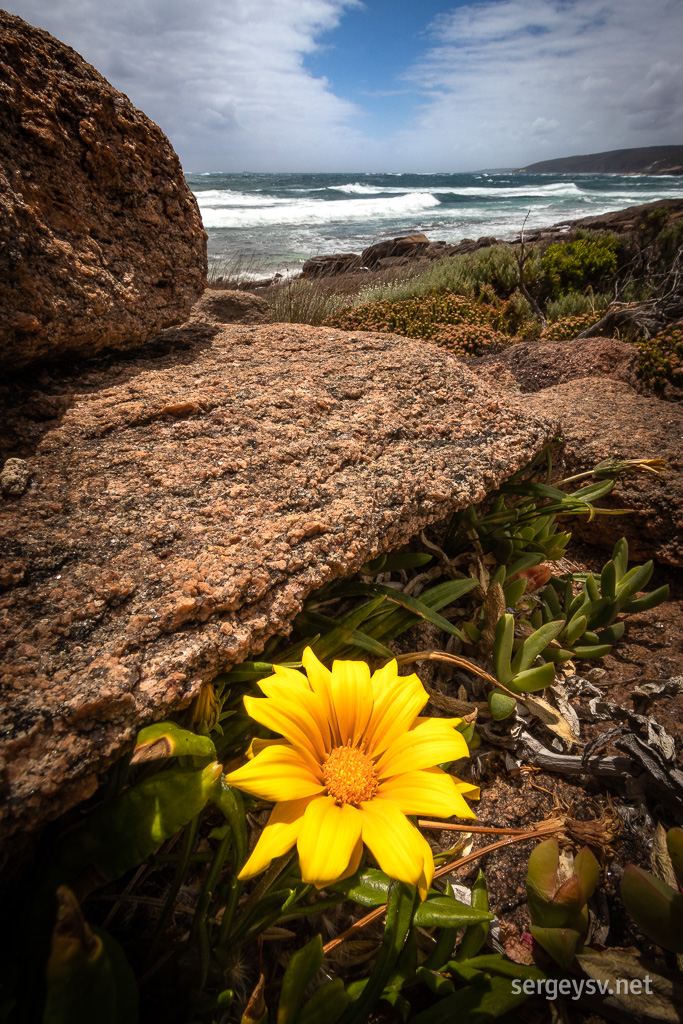 At the Cape Leeuwin.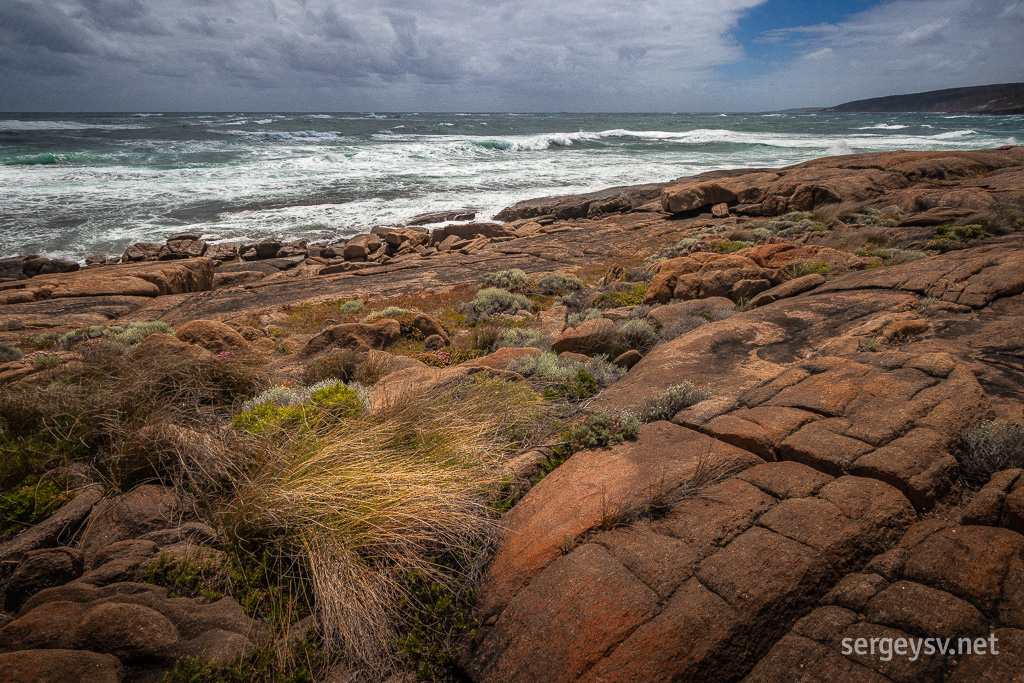 As always, I'm fascinated by the rocks.
On my way up north, I get to pass the Margaret River region, famous for its wines and holiday retreats. In my opinion, it should also be famous for its slow drivers; there's no way I can overtake any of them on the narrow, winding local roads. However, a couple of lookout spots along the way treats me with some pretty and sunny ocean views.
At the Canals Rock Lookout.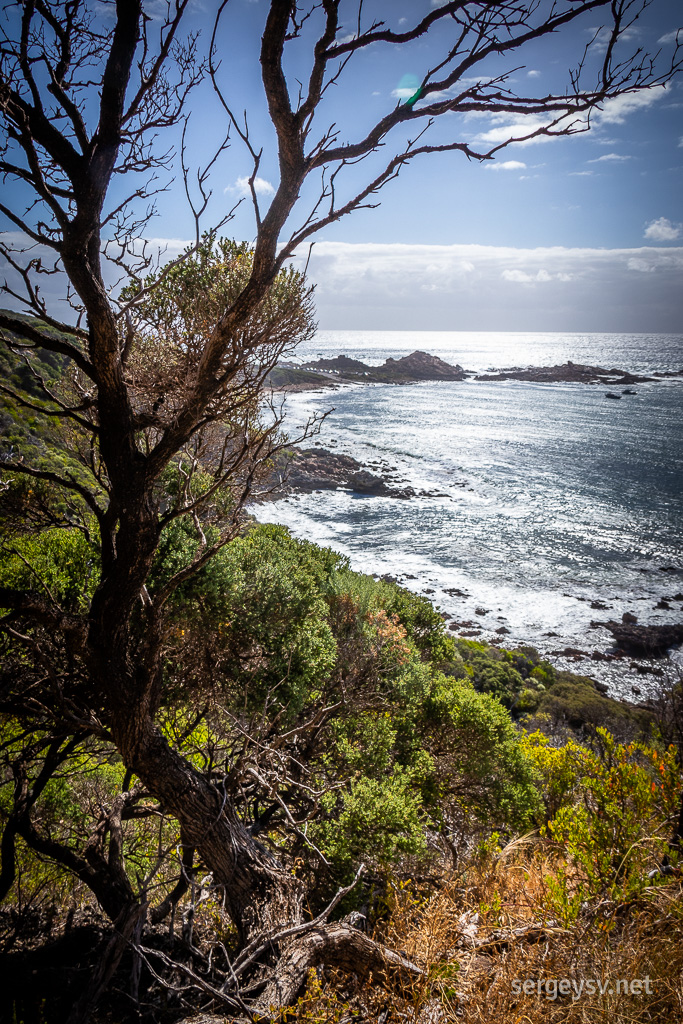 Another take.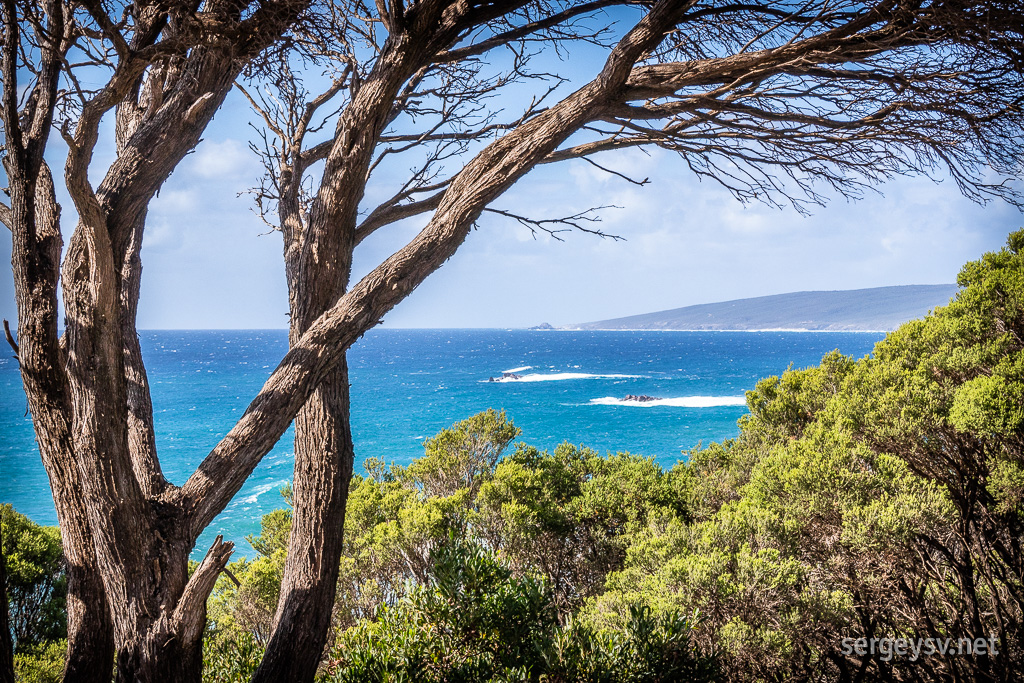 Looking out at the sea.
The day is ending by now, and, as usual, I try my luck with WikiCamps to find a spot for the night. It turns out to be unexpectedly problematic (or, perhaps, I'm just getting very fussy). The first candidate is a rest stop by the highway, which appears to be quite busy already. The second is a local winery, which allegedly lets campers to stay there for free... but the owner says that it's only for the
self-contained
campers – and, not having a toilet on board, I obviously don't belong. Oh well. After some more driving around, I finally find a spot on a secluded forest road, and it turns to be very convenient indeed: quiet, shaded, and with plenty of 4G signal to go around. Time to chat with friends, have a drink, and call it a day!