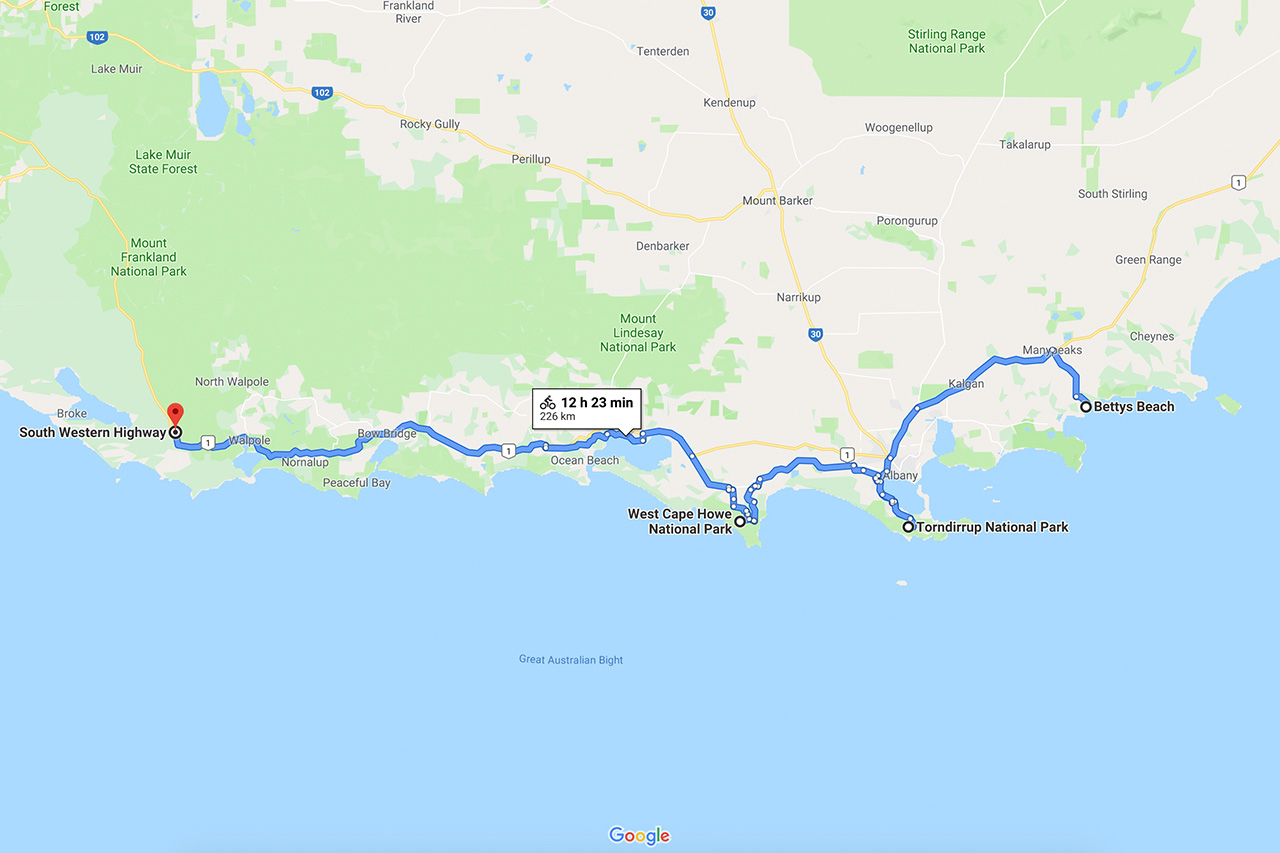 Today's journey.
Western time is positively weird: sun rises at 4 a.m. and sets at 7 p.m.! They don't have daylight saving time around here, which I'm totally okay with... but still, it does feel a bit odd. Well, at least the sunrise is pretty; when thick clouds finally part a little, that is.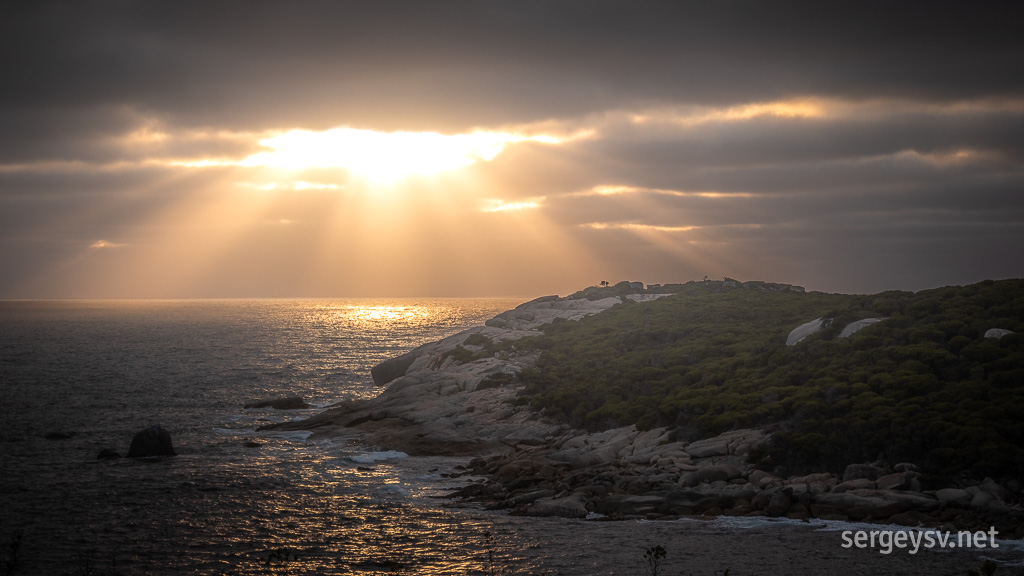 A shower of sunbeams.
Time to visit Albany now, along with the adjacent Torndirrup National Park. I already have the three-week pass for all parks, so I don't have to pay for anything now. Although I would, because the place certainly has plenty of breathtaking views to spare: from tall rocky cliffs to rolling hills and blue sea as far as the eye can see. And there's a fair bit of clouds, too, which both makes for softer light and lower temperatures. Win-win!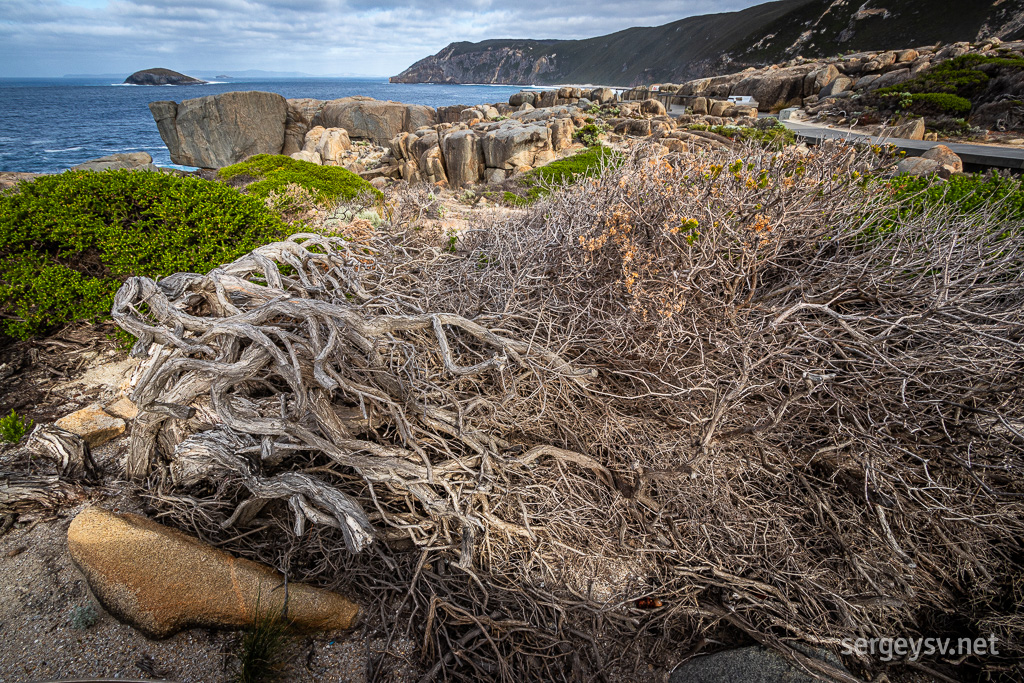 At the Torndirrup National Park.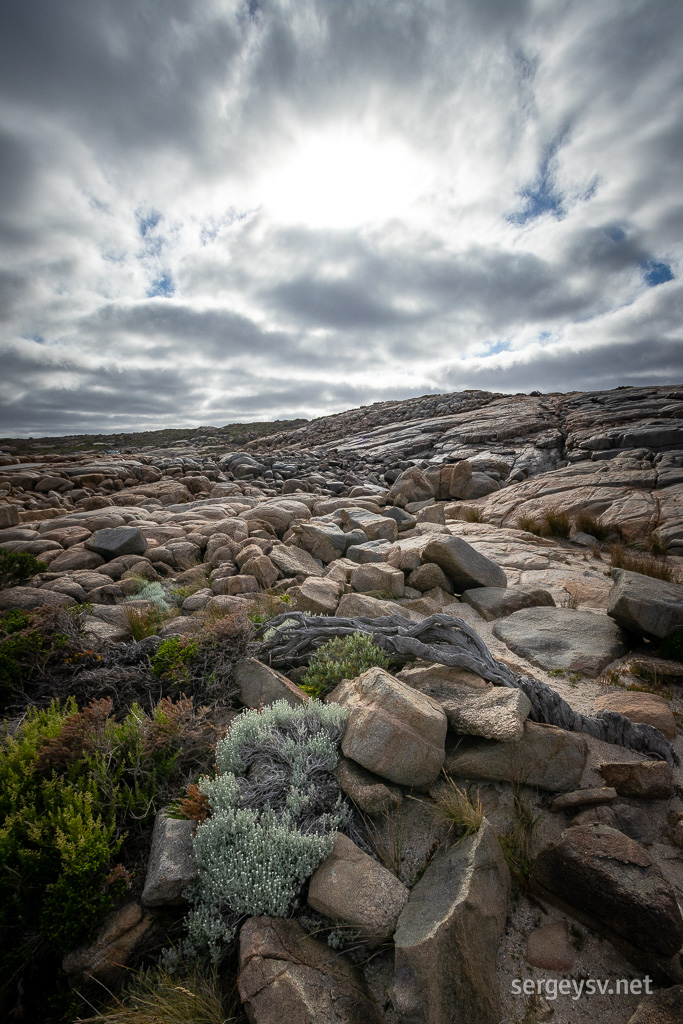 The cloud cover is just perfect.
The Natural Bridge.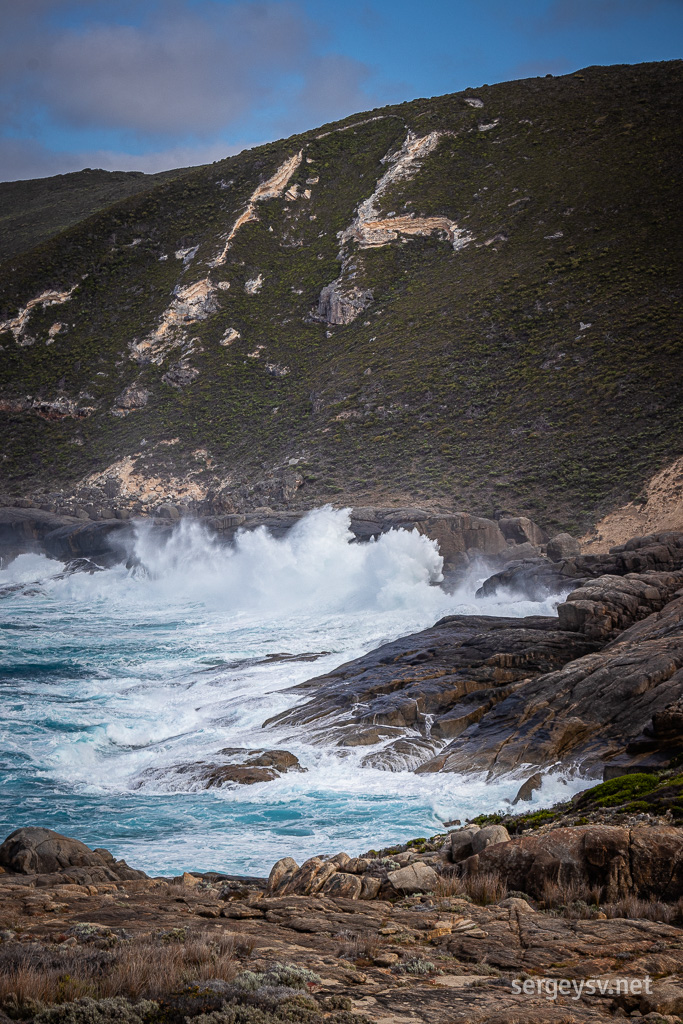 Whoosh!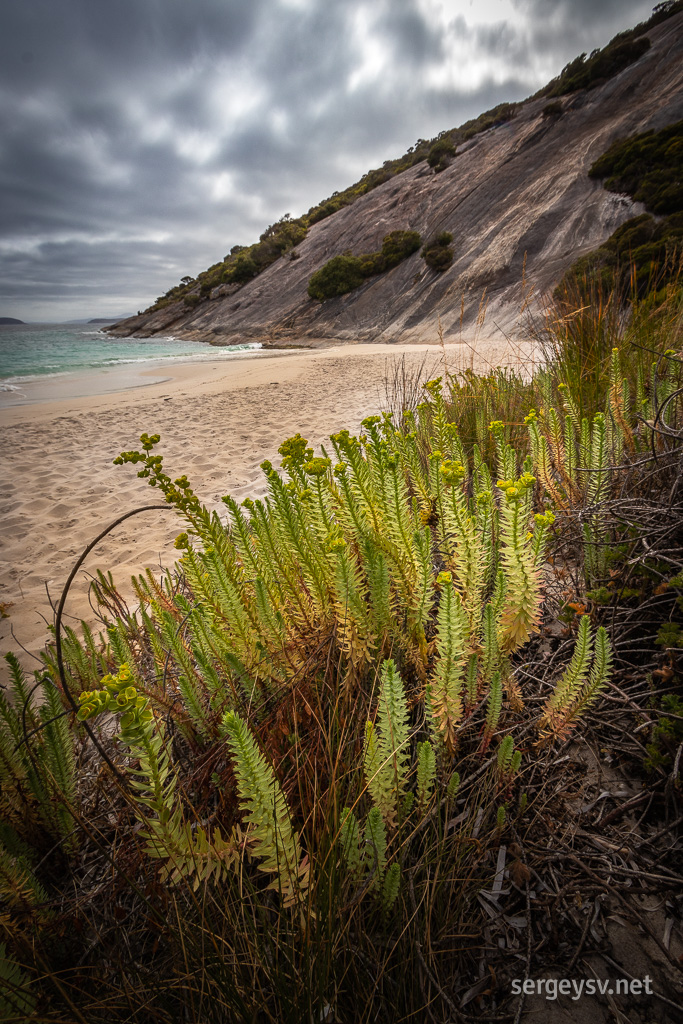 At the Misery Beach.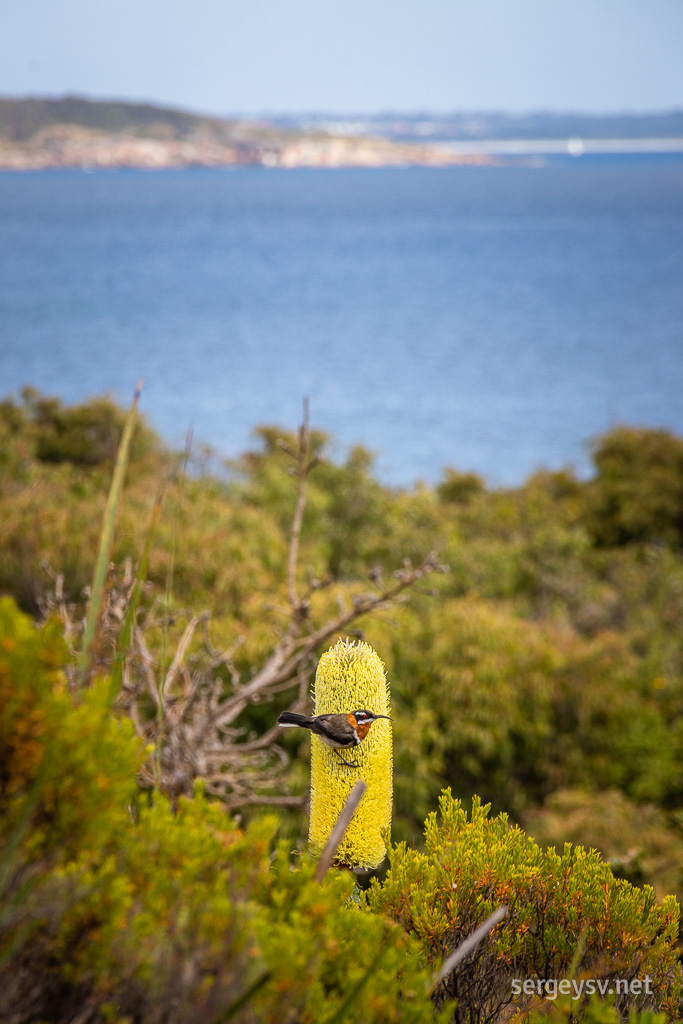 Local wildlife.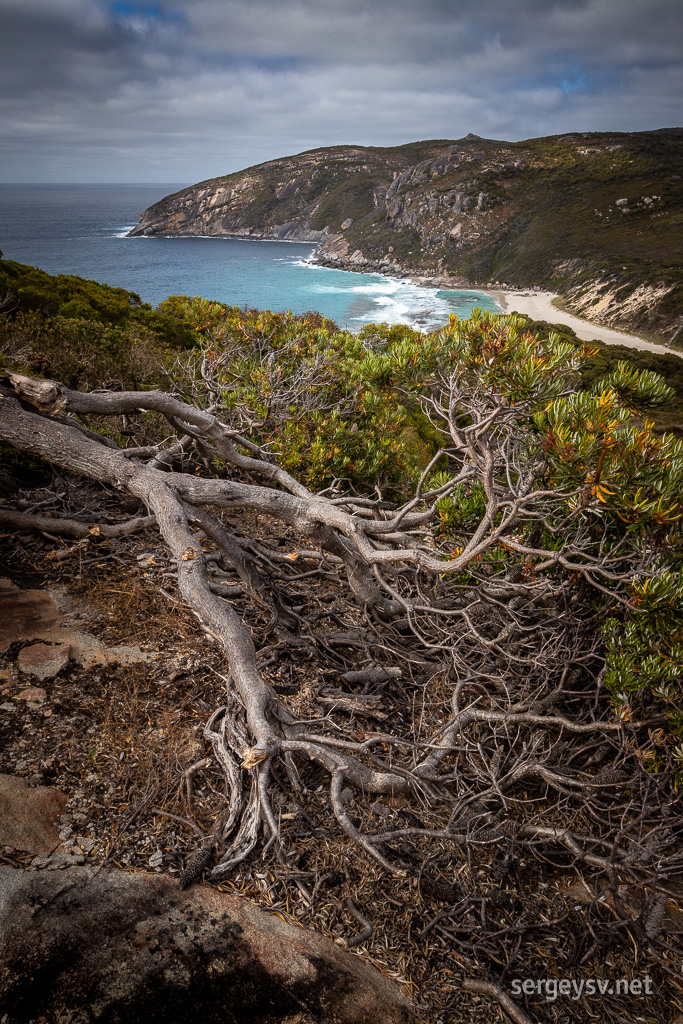 Going up the Isthmus Hill.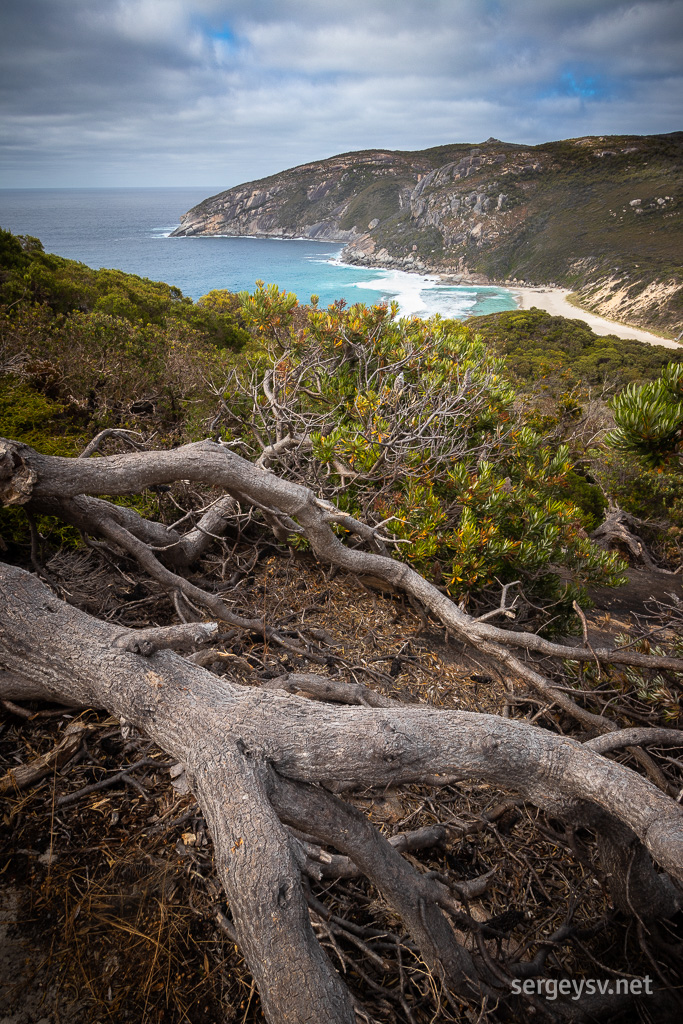 Experimenting with compositions.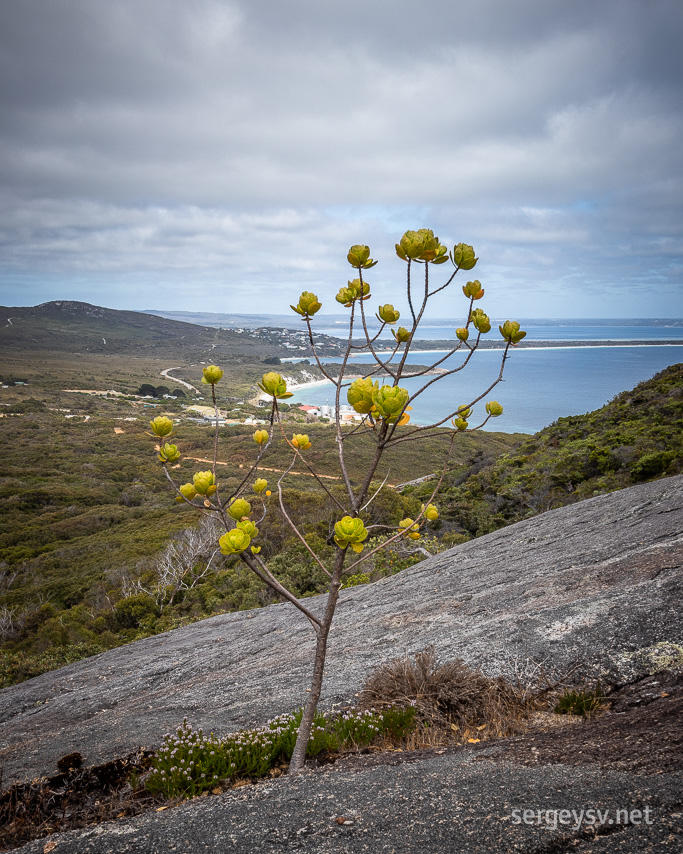 Going higher up!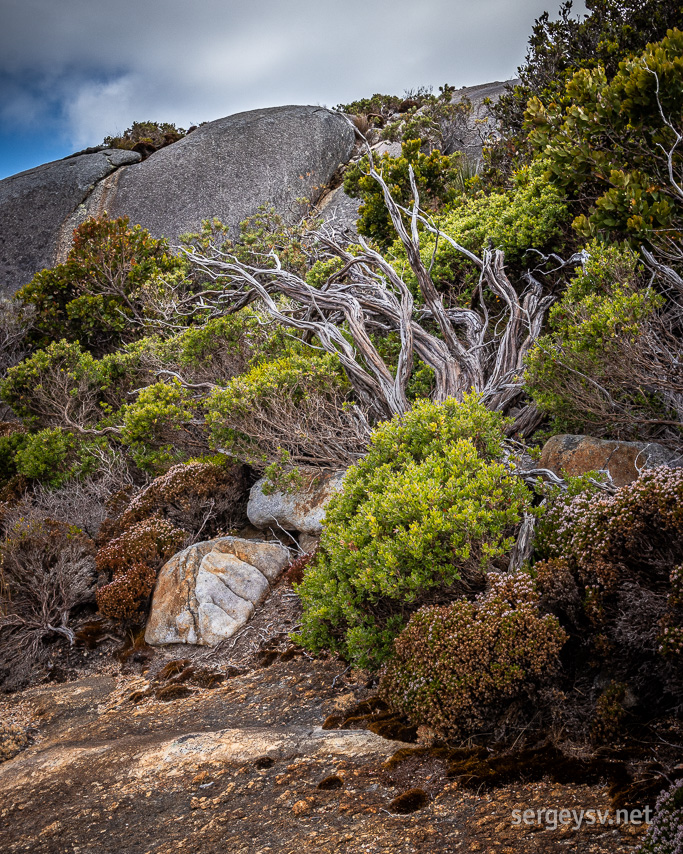 A mish-mash of local plants.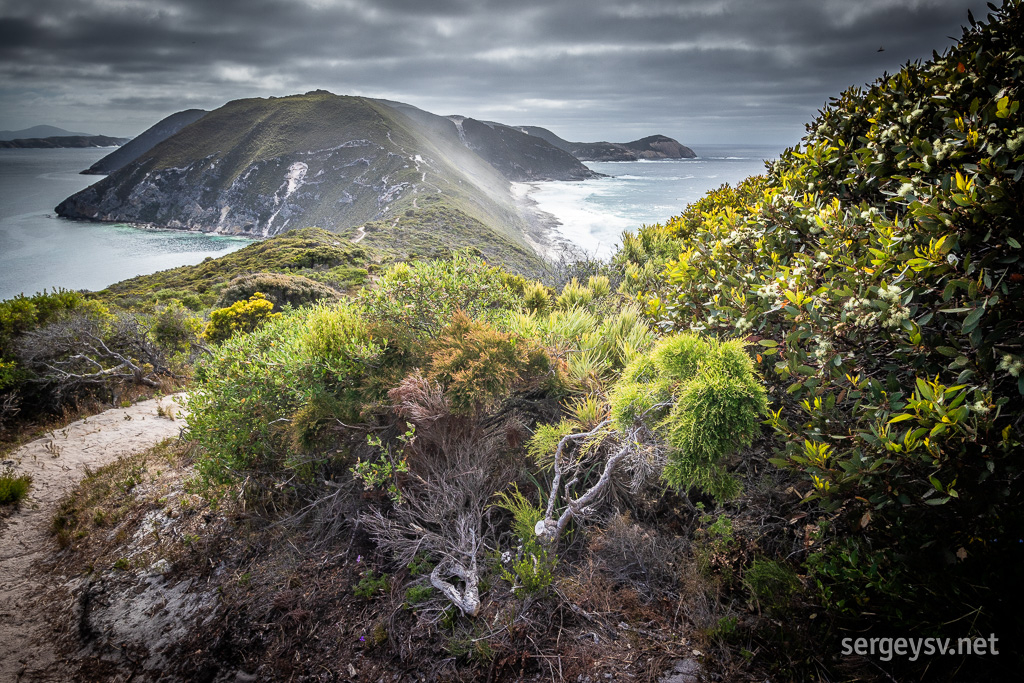 Looking at the Flinders Peninsula.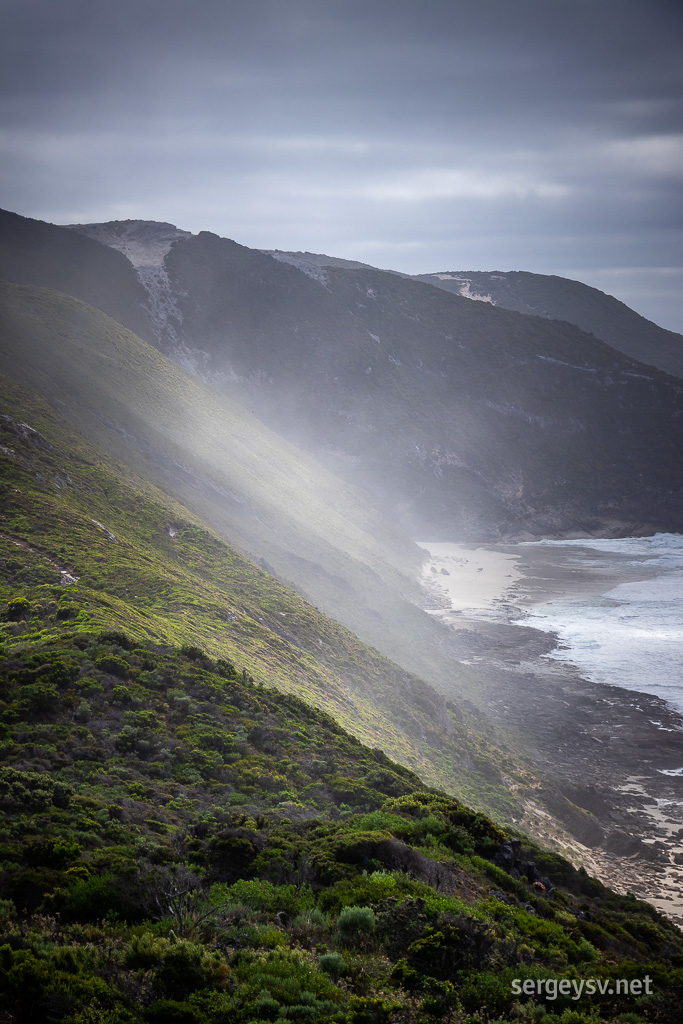 Love the water mist climbing up the slope.
A close-up of the bay.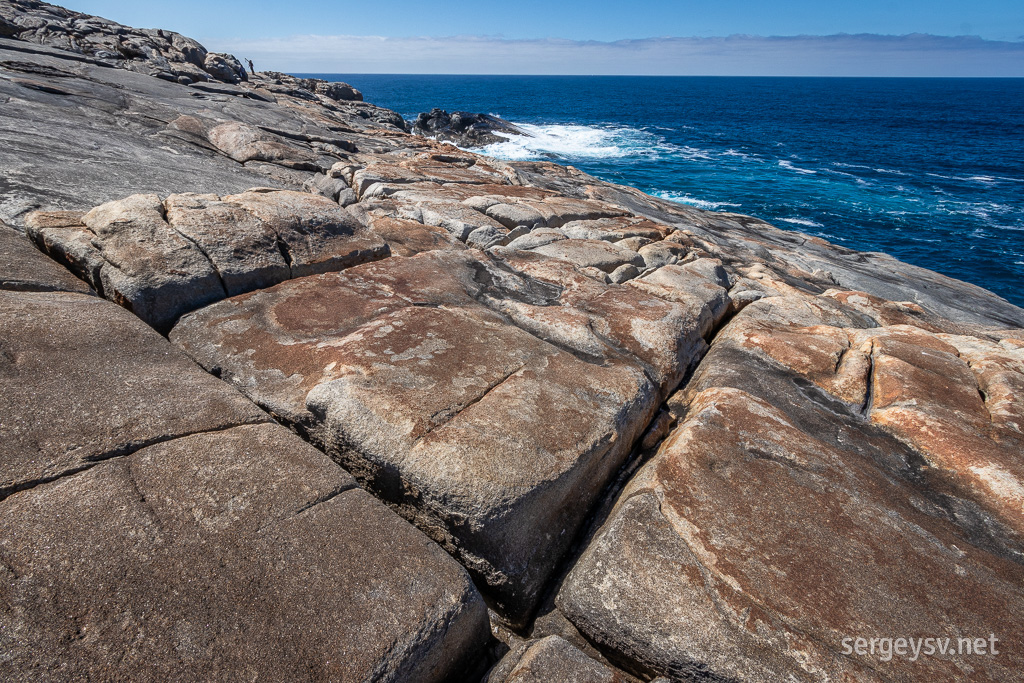 At the Blowholes.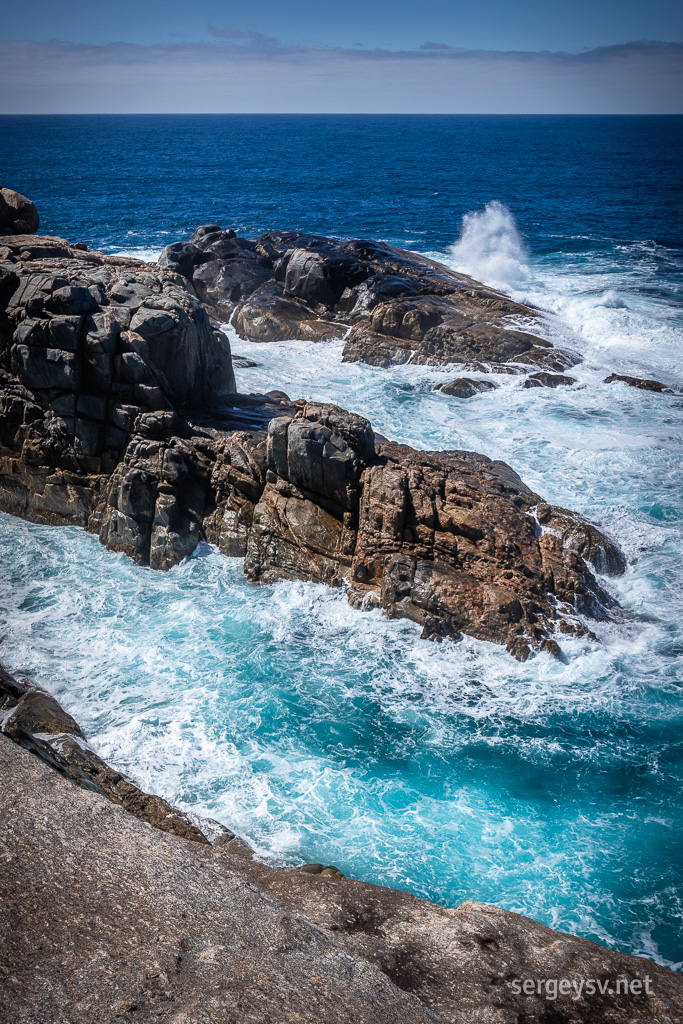 Another whoosh!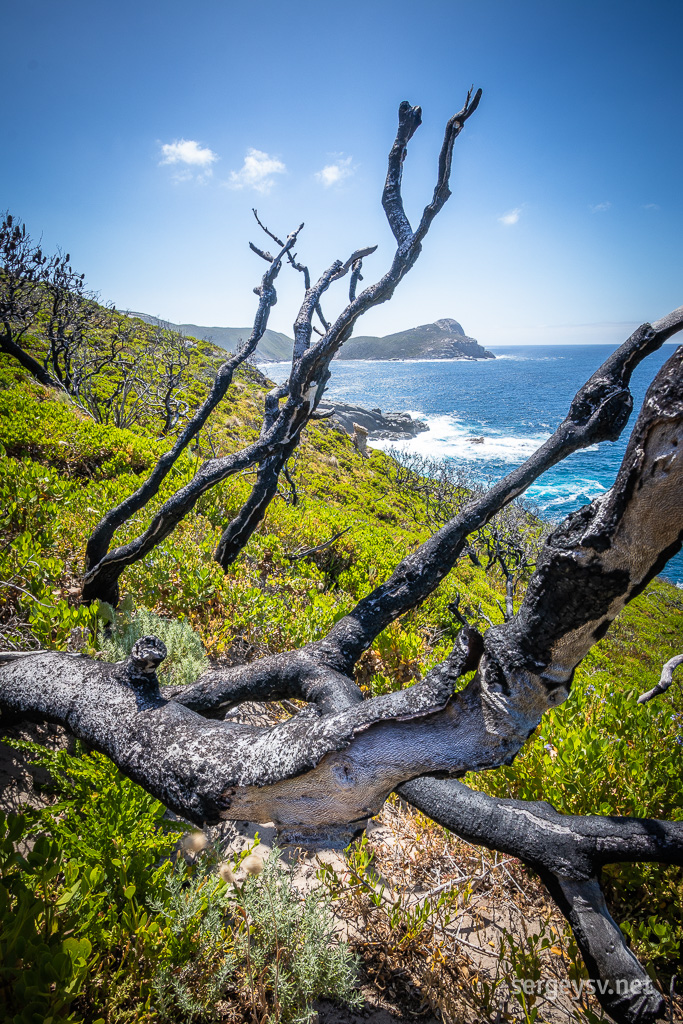 Ugly branches with a view.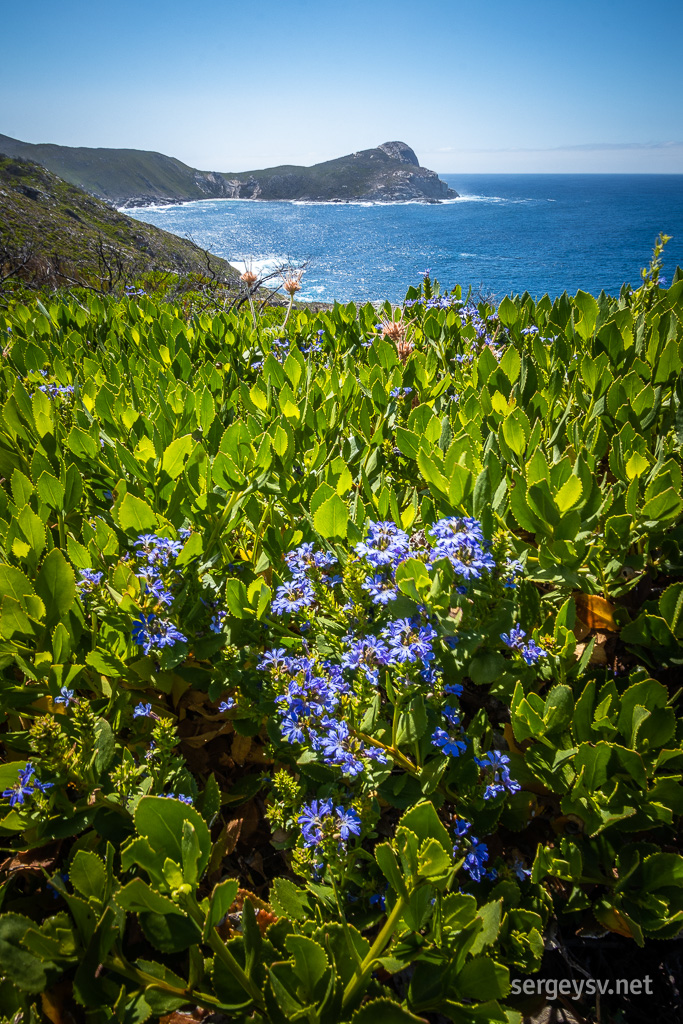 Pretty flowers with a view.
Back in Albany, I help myself with a bit of good ol' KFC, while also doing some shopping and taking a quick look at the town. It's much bigger than Esperance, and it looks very busy and lively, and it's a very popular holiday destination for Perthians. It is also time for me to do some laundry, to which end I find and use a local laundromat (thanks, Google). It's nice to just sit there with your laptop while all your dirty clothing is getting clean on its own. Perks of civilised life!
However, it's time to move forward. For my next destination, I choose a place called Torbay Head at the West Cape Howe National Park, and arrive there shortly after. The beach looks absolutely beautiful, but it's very crowded (again, public holidays), and the road there is terrible (even if sealed), and it's also spectacularly windy. Not worth the effort, in my opinion. Perhaps, it's time to move further inland for a change. It was nice around Walpole the
last time I was there
; it also should be not as hot in the forest, so I might as well go there.
Prior to that, however, I visit another famous destination nearby: the Elephant Rocks. Unfortunately, it becomes the second disappointment of the day. The rocks are quite small, they don't look elephantine at all, and there's so many people around that it feels like I'm in the middle of a busy city street. Well, that's what a public holiday does to an easily accessible tourist spot. Definitely time to retreat to the woods now!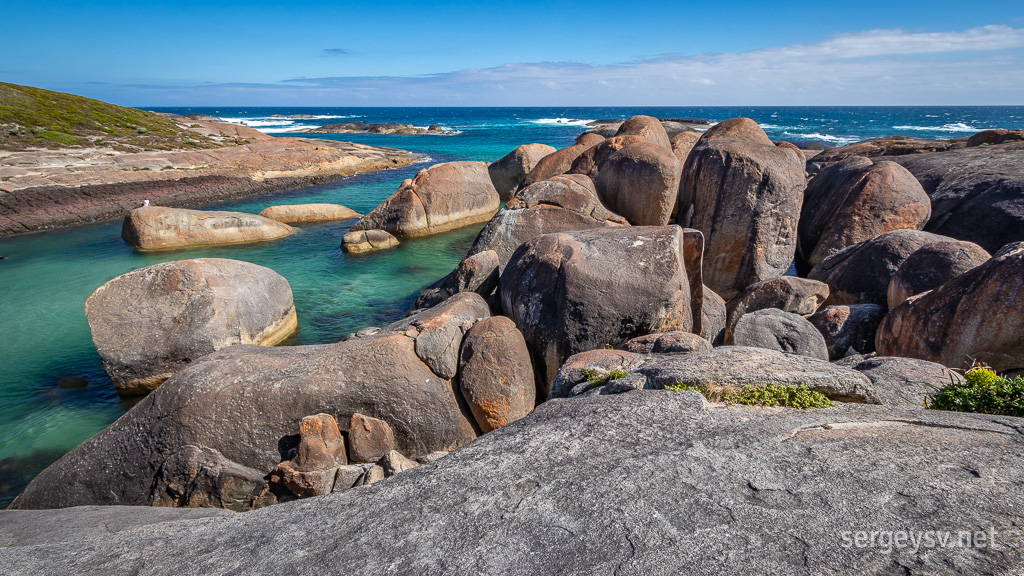 The Elephant Rocks.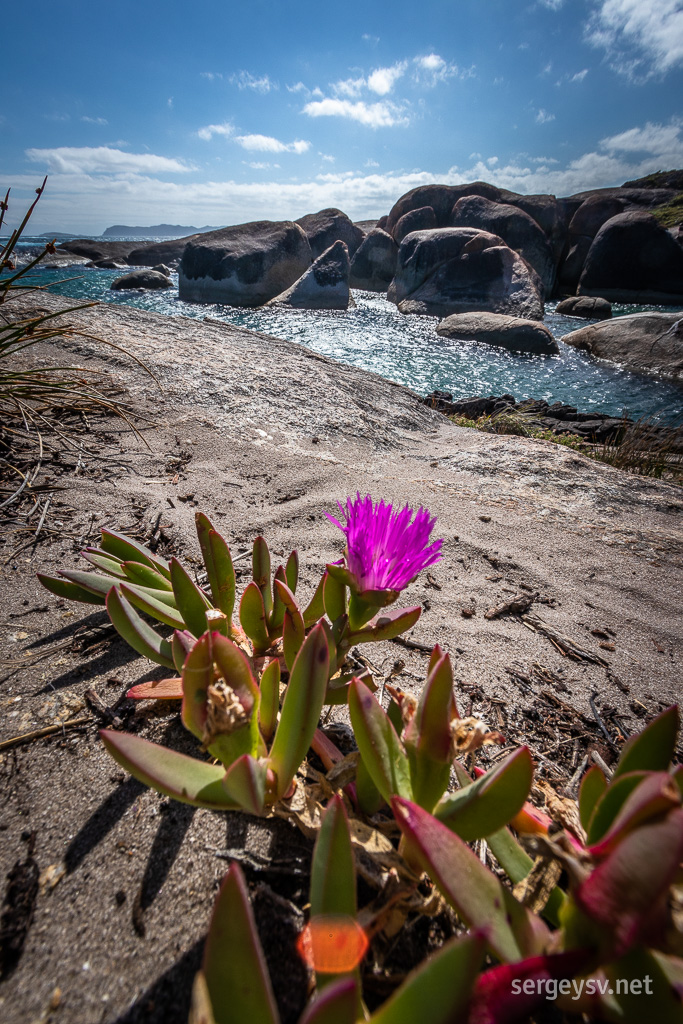 A view across the inlet.
It actually is nice and quiet at the rest stop north of Walpole, and I even have mobile signal. A few mozzies here and there, and another camper vehicle parked further away, but that's not a big deal at all. Time to figure out my tomorrow's itinerary now.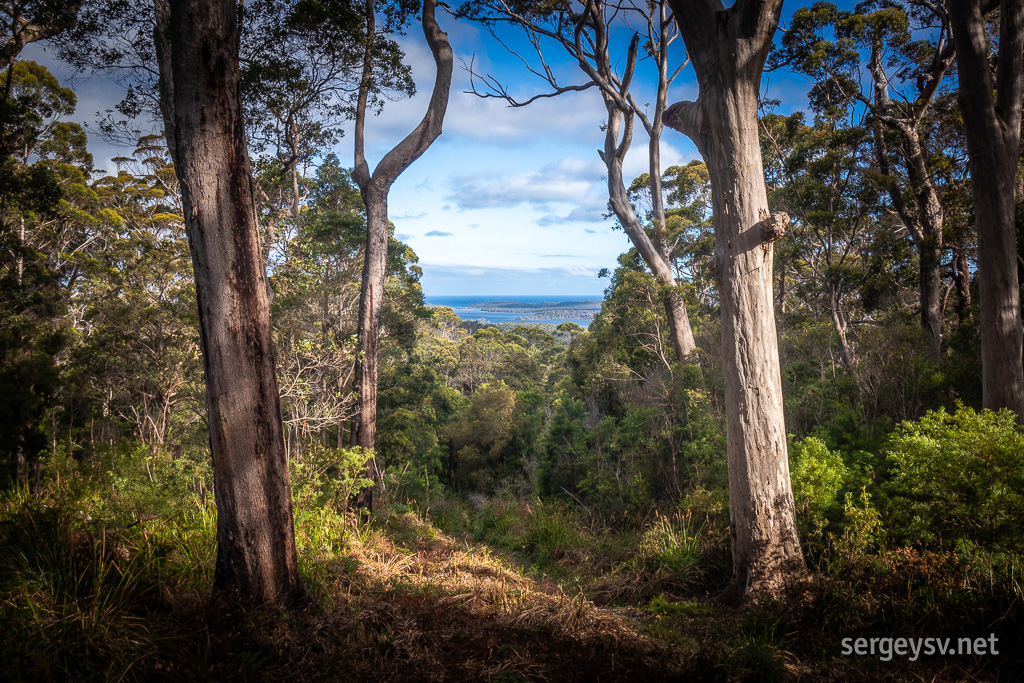 Back in the woods.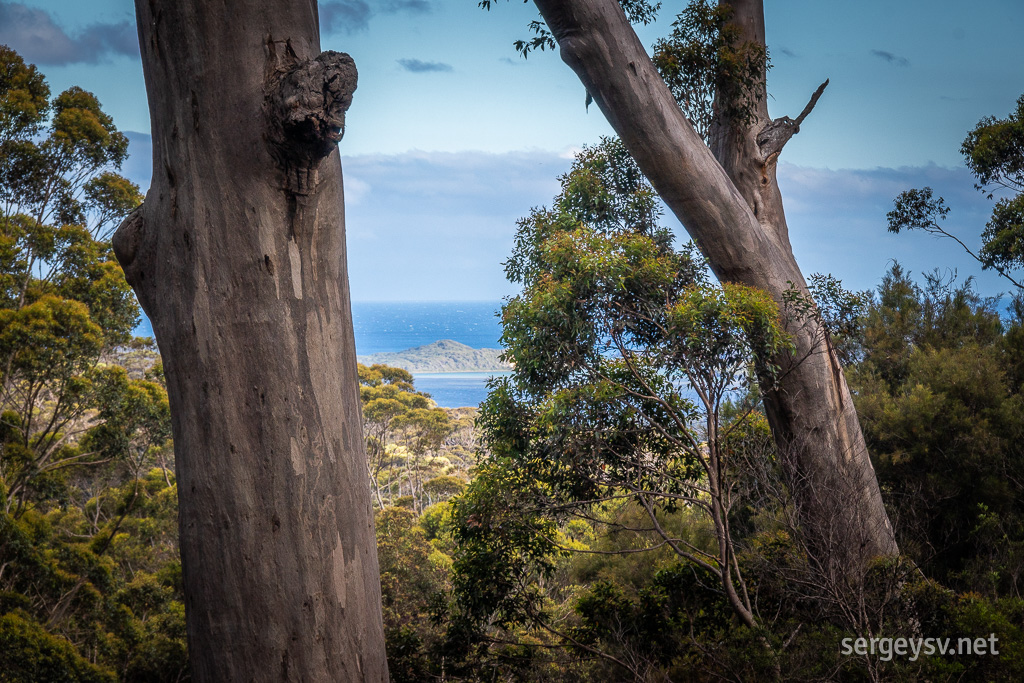 Last glance at the sea.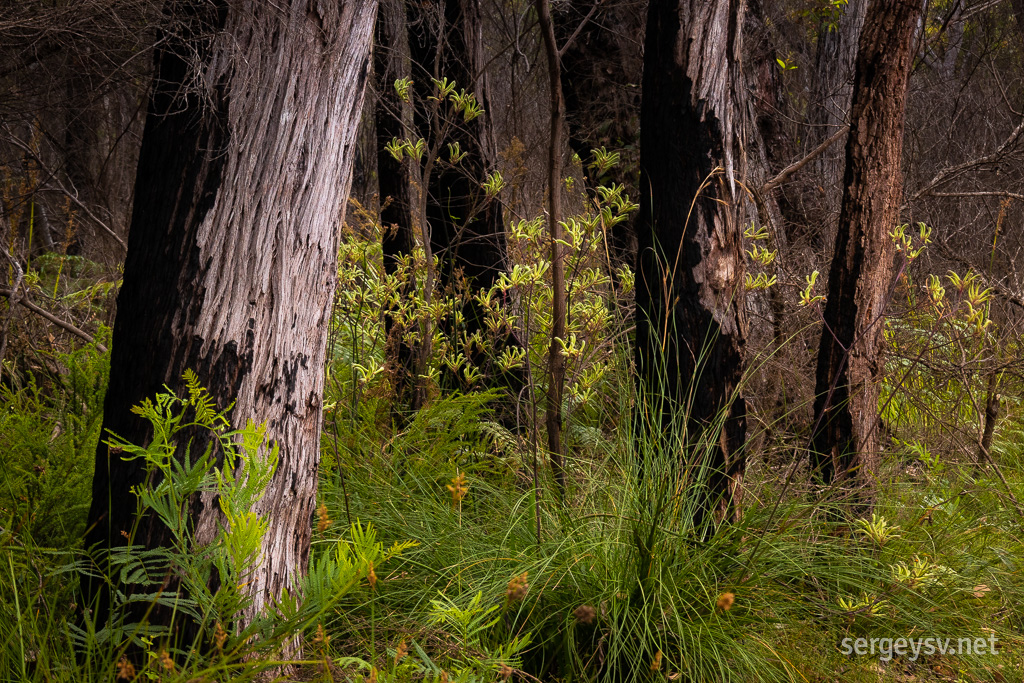 Near my camp.