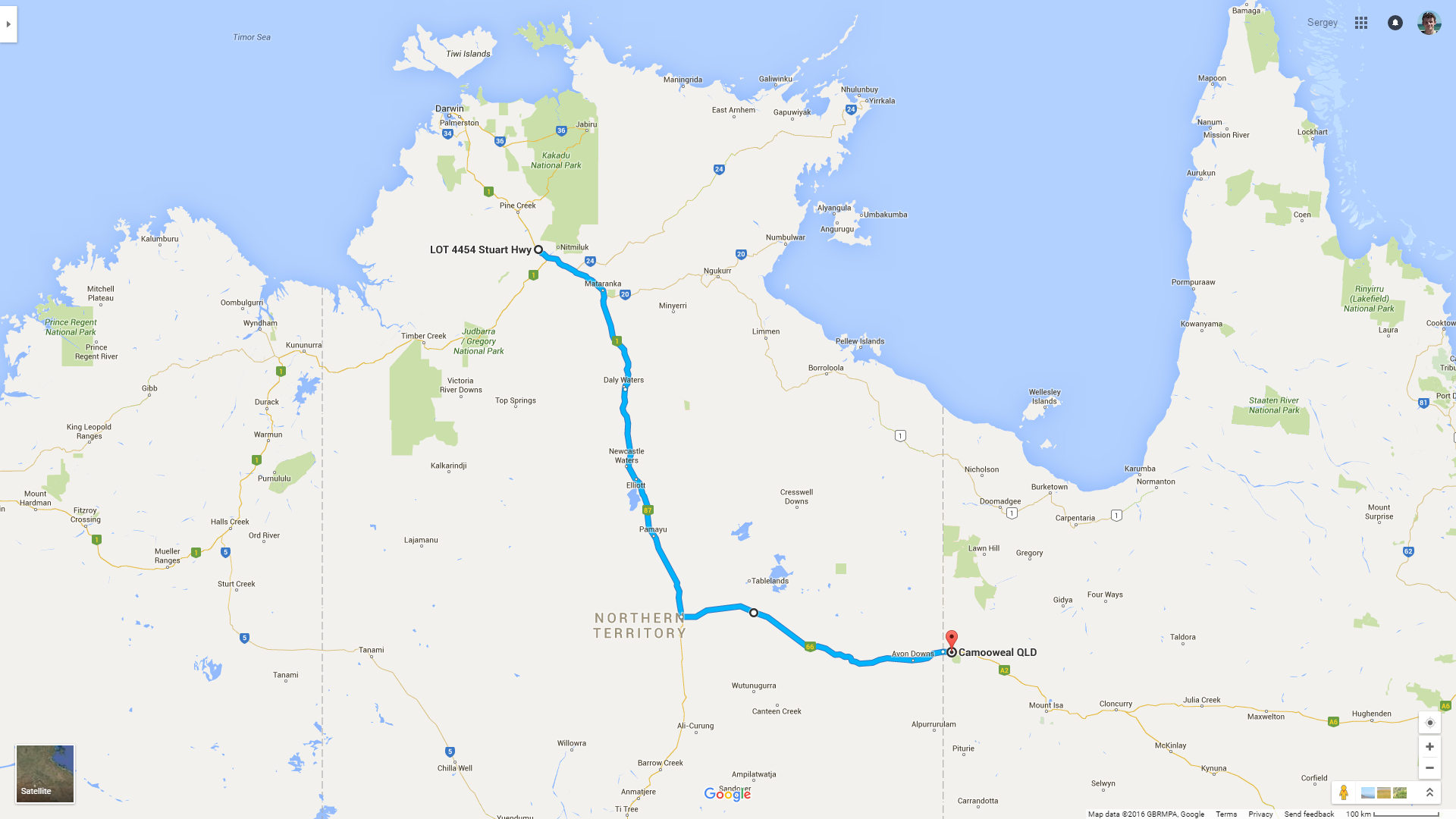 Road covered today.
I start my day very early, before dawn; but, surprisingly enough, I slept excellent and didn't get a single drop of rain: either it passed me by or didn't start at all. Also, I firmly decide to implement the itinerary change I came up with last night.
Here's the thing. From Katherine to the east coast of Australia there are two roads. The first one goes through Borroloola and Burketown; it does have a proud name of National Highway 1, but it's essentially just a dirt track about 500 km long. The other road, a bit longer, goes through Tennant Creek and Mount Isa, but it's sealed throughout. Given that I don't fully trust my Tucson's four-wheel drive qualities, and that I don't have a second pair of hands to help me anymore, I choose the second route.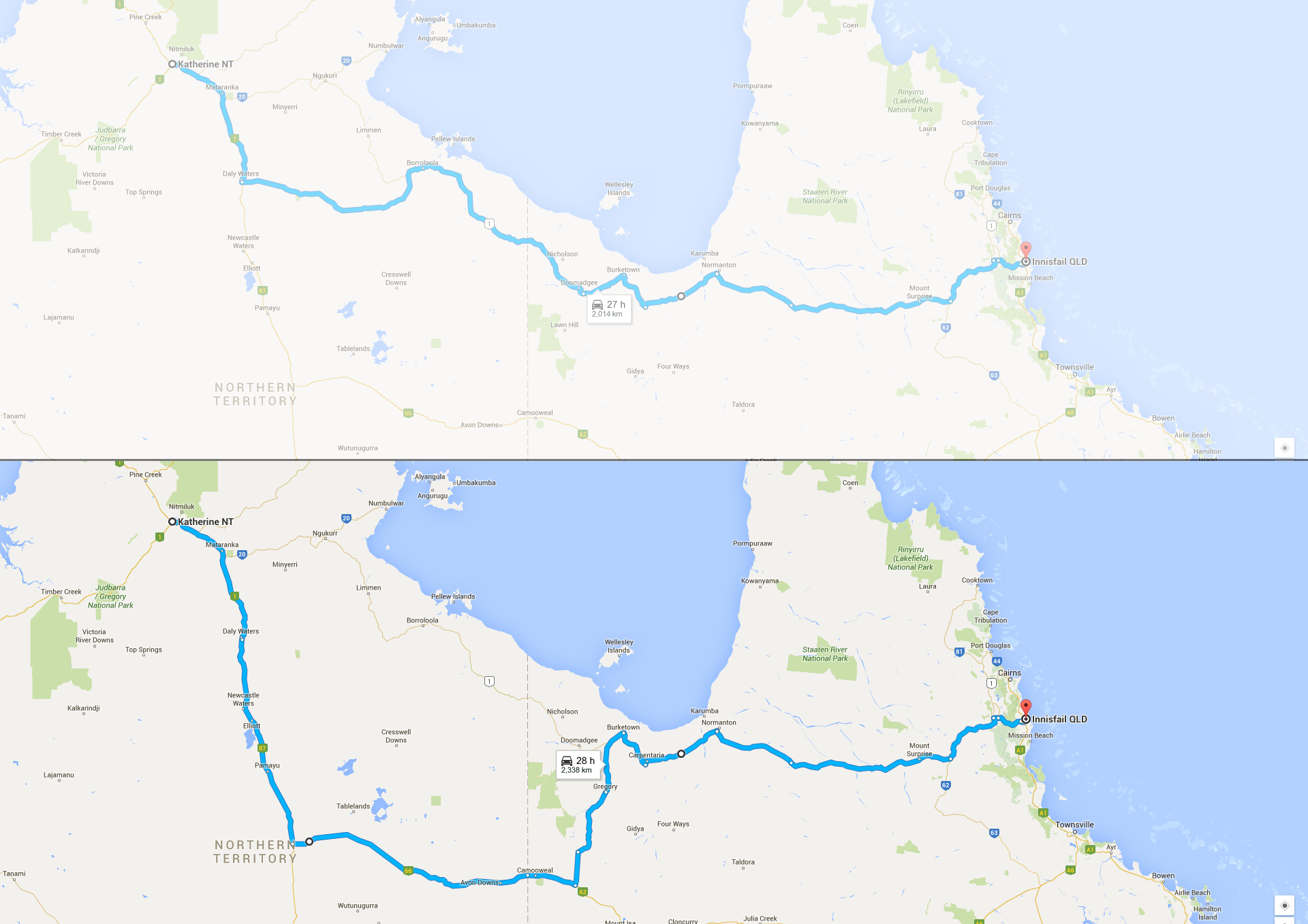 Change of plans.
As I pass Katherine and drive further south, I see plenty of gum trees on both sides of the highway, and they cast unpleasant, stroboscopic shadows from the low morning sun. Gradually they change to the already familiar savannah, and that, in turn, changes to the dry and desert landscape. The Top End ends, and the Barkly Tableland begins.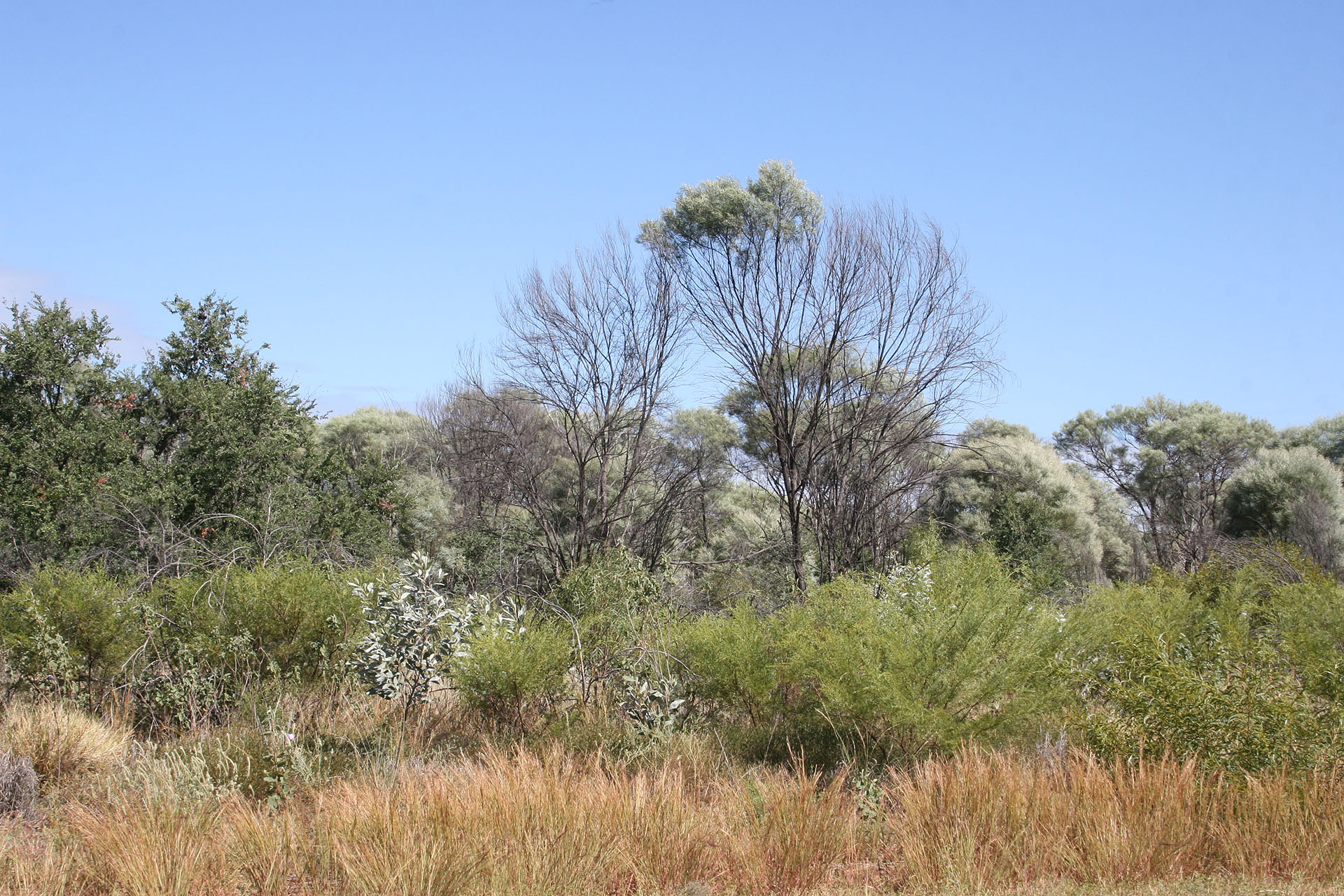 On my way south.
Once I reach Elliott, I stop to refuel. Very hot and very quiet. Only peacocks roam freely back and forth. I wonder what people do here all day long in these small, isolated towns. Breed peacocks?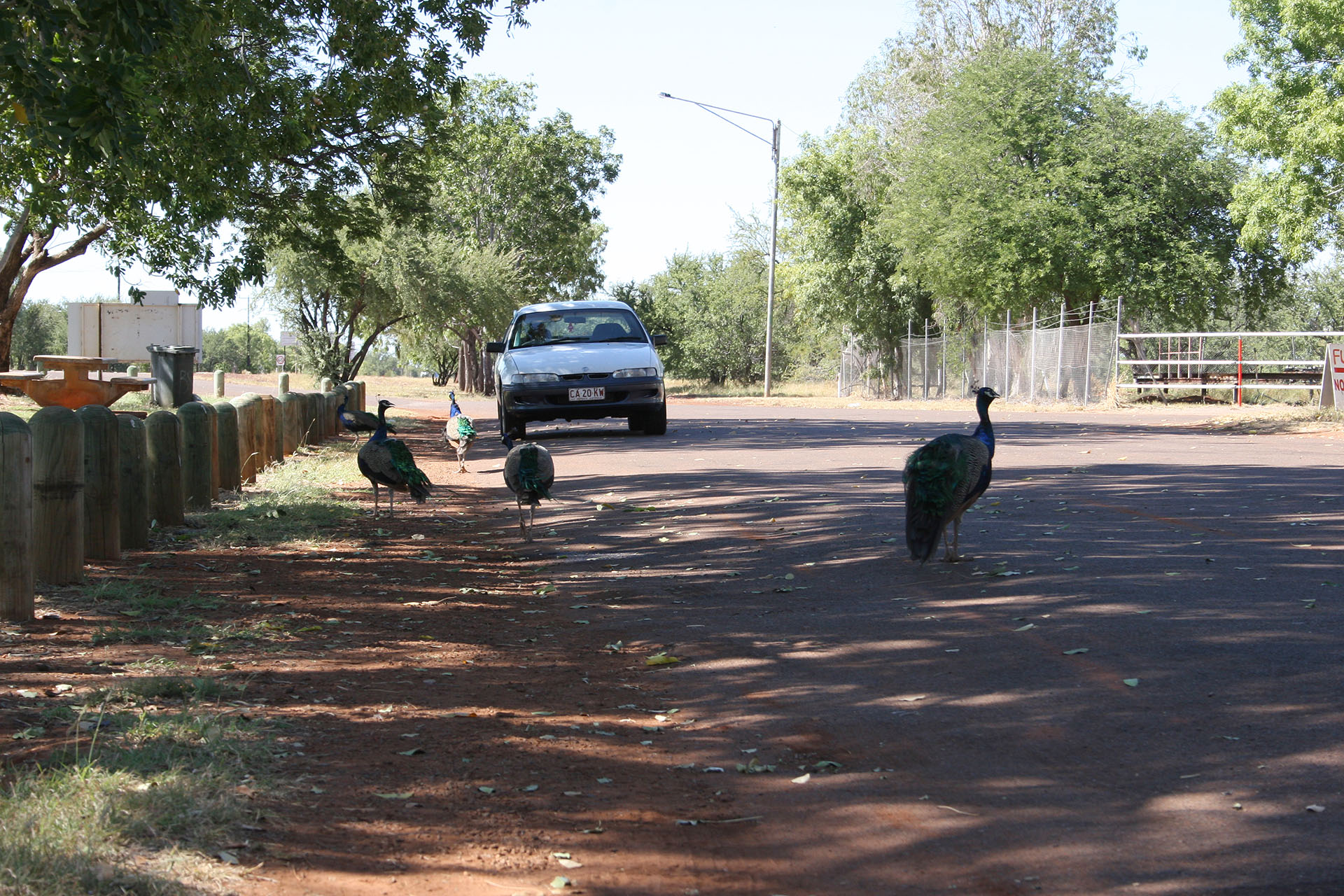 The Land of the Peacock.
As I drive further south, towards Tennants Creek, the landscape becomes more and more arid, with an occasional layered hilltop or ridge. And here is my new turn left: the Barkly Highway. Still 130 km/h, hooray! I decide to drive as far as possible today, so that I could gain time while losing on the distance. Also, there's not much to see in these lands anyway: no national parks, reserves or any other landmarks of interest.
The driving is easy and pleasant, and the road is mostly straight and level. As I get closer and closer to Queensland, the landscape becomes more and more agricultural; grazing herds are seen on the vast green pastures.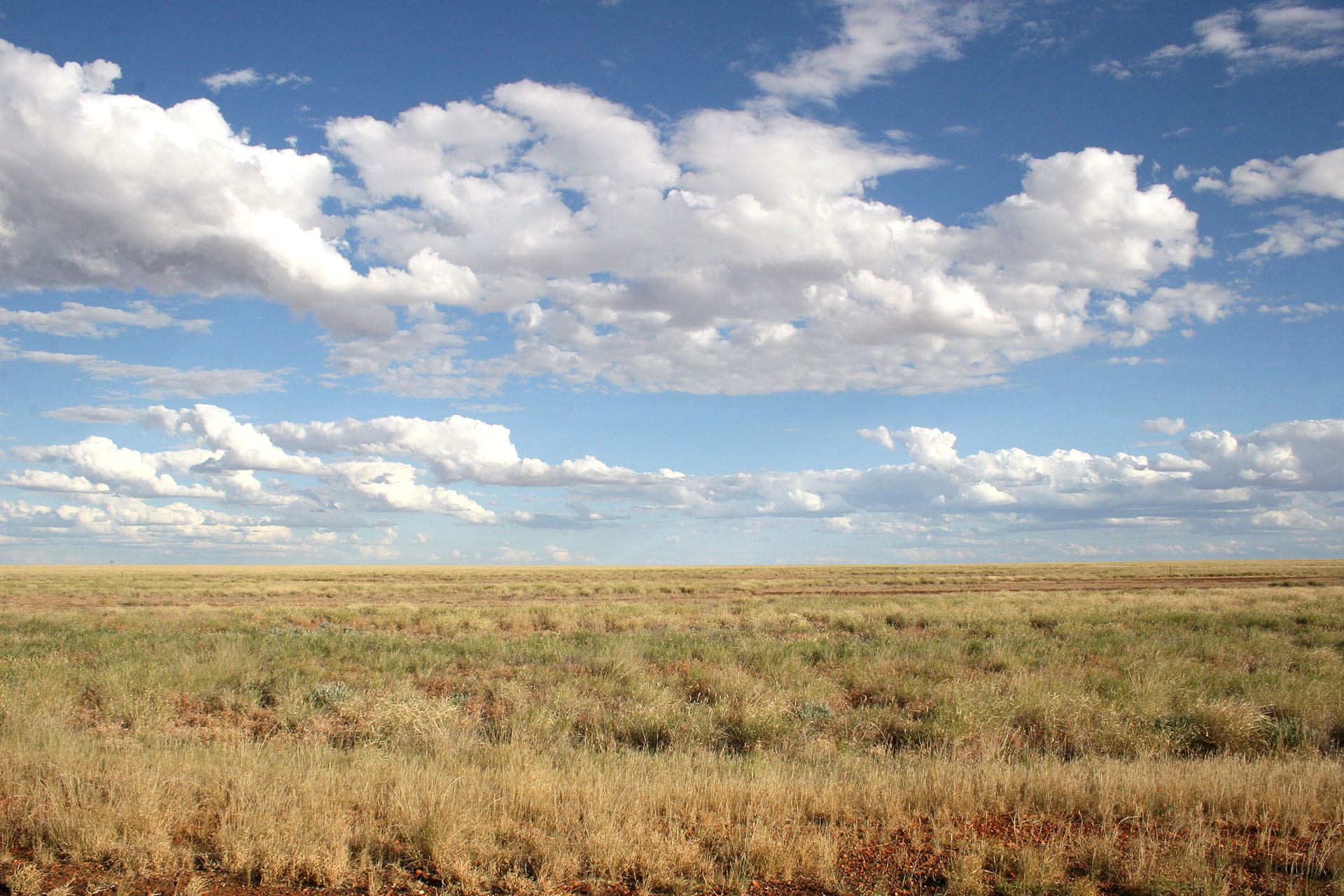 Vast plains of the Barkly Tableland next to the Queensland border.
And here's Queensland. Coincidentally, Tucson's odometer shows exactly 180,000 km: almost ten thousand left behind by now. No quarantine check points here either: excellent! However, the speed limit is 110 again. All good things must end.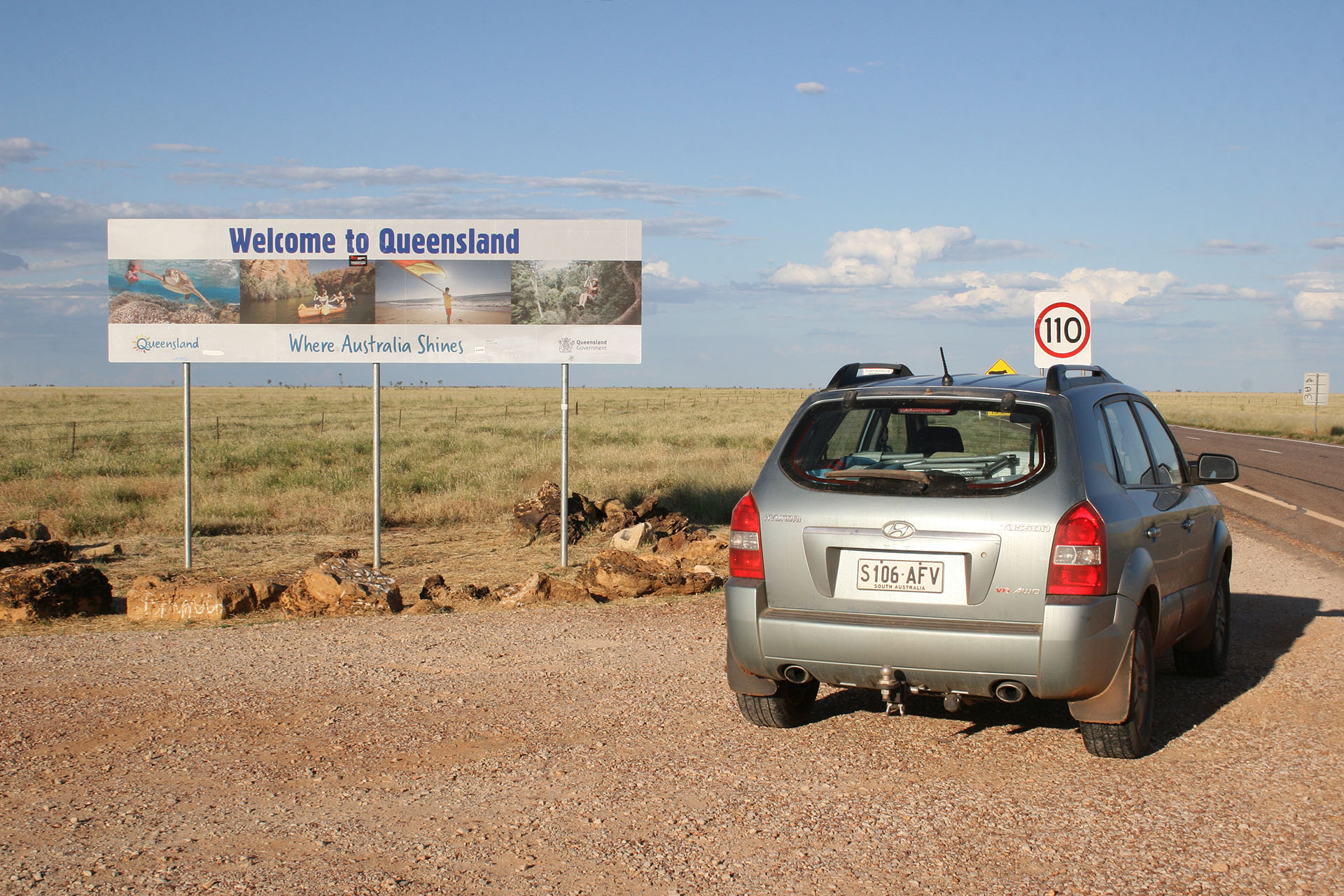 Hello, Queensland.
Very close to the state border there is a small town called Camooweal, and this is exactly where I'm going. Another caravan park there, because it's time to take a shower. A mere $10 for the night, and no tropical humidity at all: the air is clean and dry. Except a few mosquitoes, maybe; but after
Berry Springs
, it's almost like they aren't there at all. Next to me a lone elderly woman puts up her tent, too: she's from Victoria, according to her licence plates. She tries to make a conversation, but I'm not in the mood, so I just smile and nod. There's your paradox right there: too scary without people, too boring among them. I finish my day and go to sleep as alone as I began it.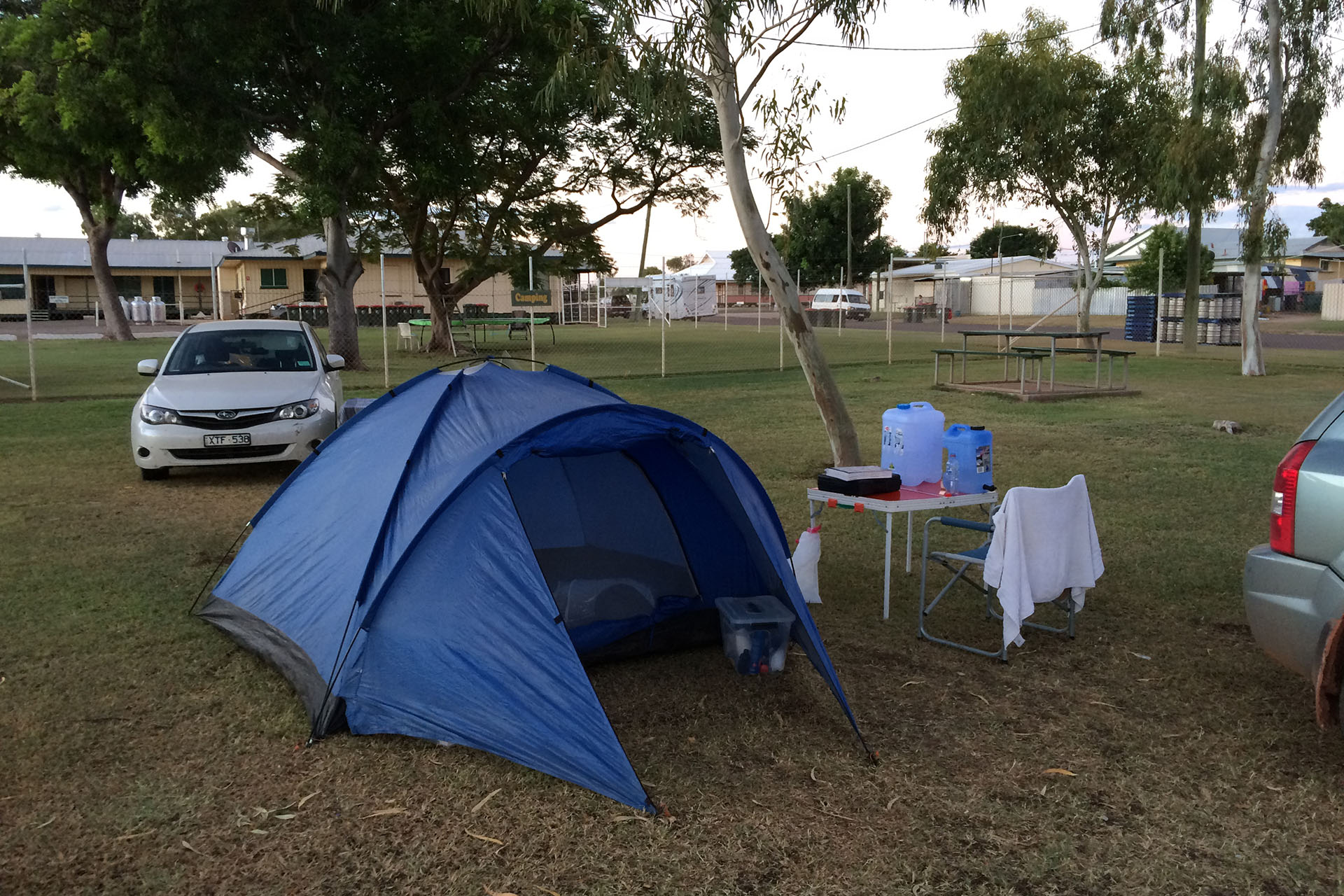 Today's camp.
Distance

1110.5 km

Fuel

$52.10

(Katherine)

$46.96

(Hi Way Inn Roadhouse)

$77.21

(Three Ways Roadhouse)

$41.00

(Barkly Roadhouse)

Fees

$10.00

(caravan park)