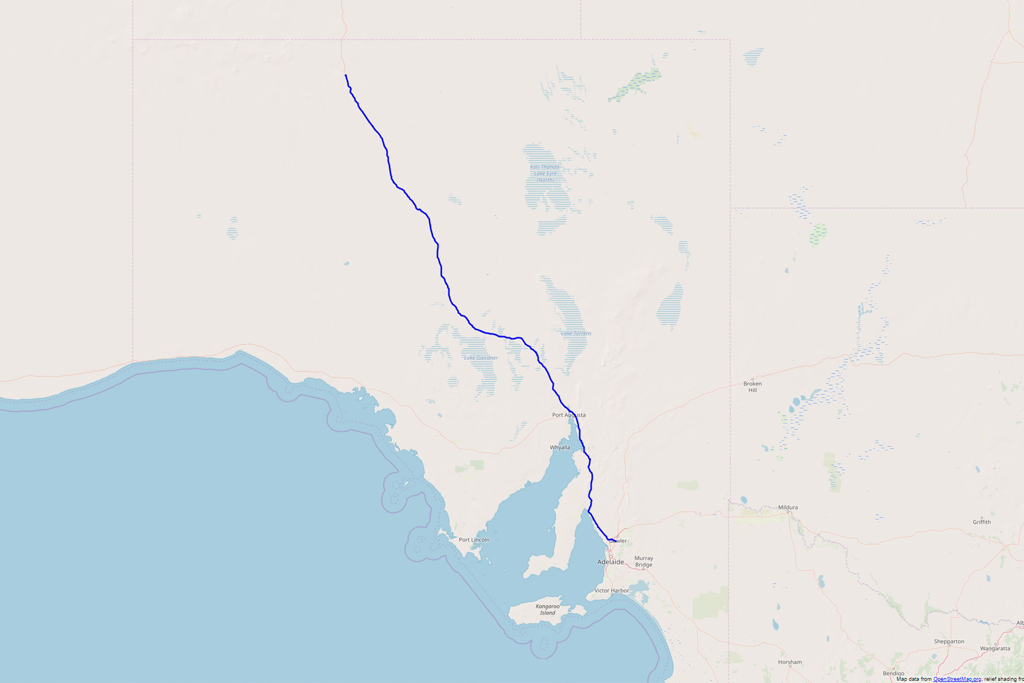 Distance covered: 1154 km.
The sunrise is as spectacular as the sunset before it; but when I check the coolant level, I barely find any. Looks like the bone-shaking corrugations of the Rainbow Valley did their nasty job, so I use my last remaining bottle of coolant to top it up. I'm almost home now anyway, aren't I?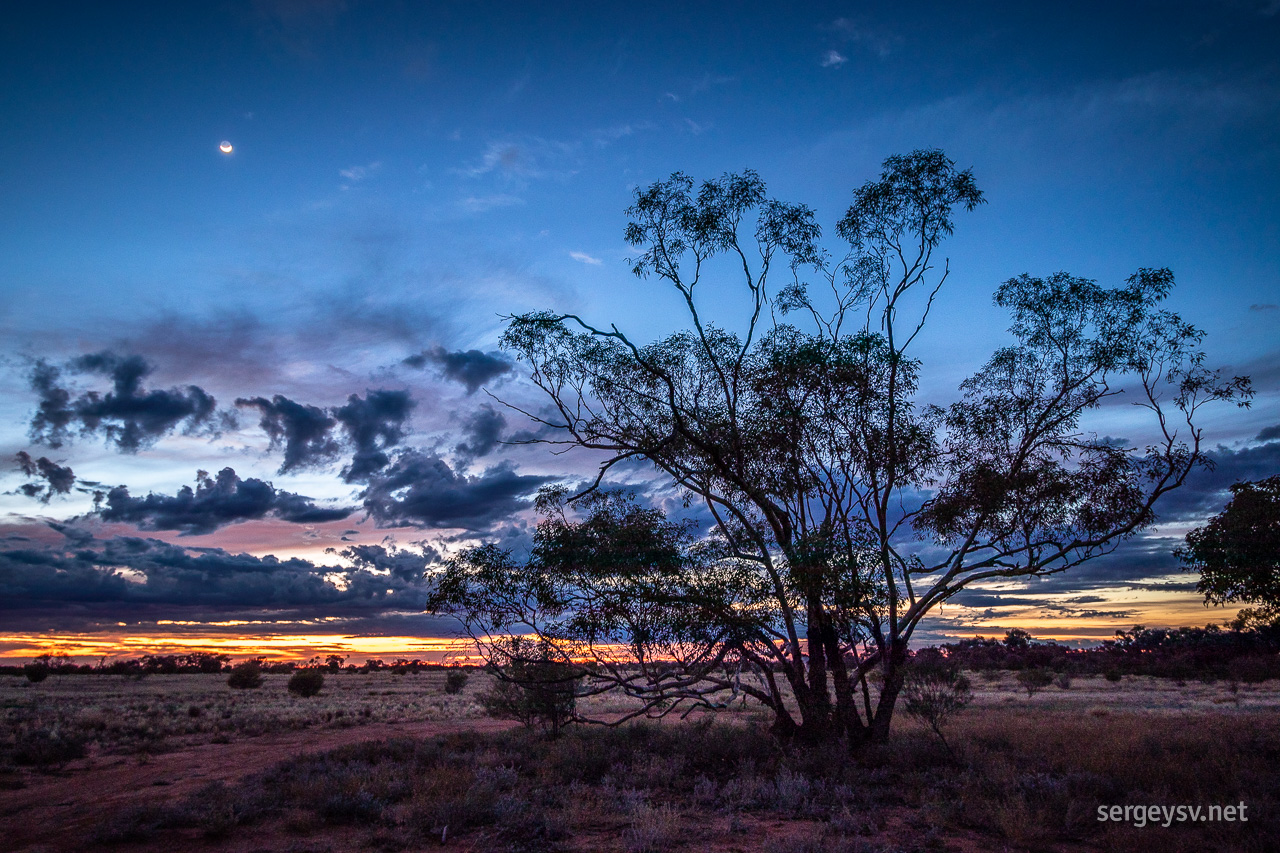 The sunrise is shaping out to be pretty awesome.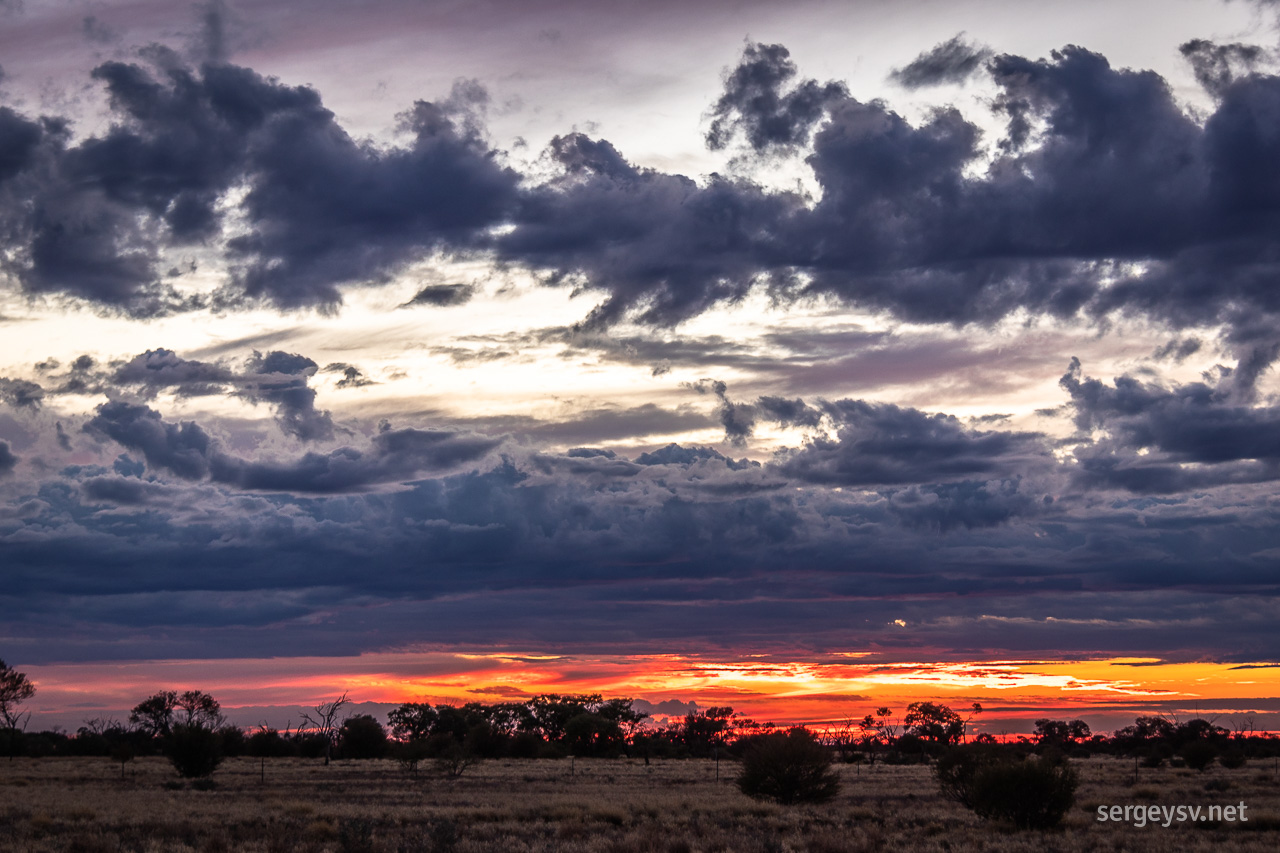 I mean, look at these clouds.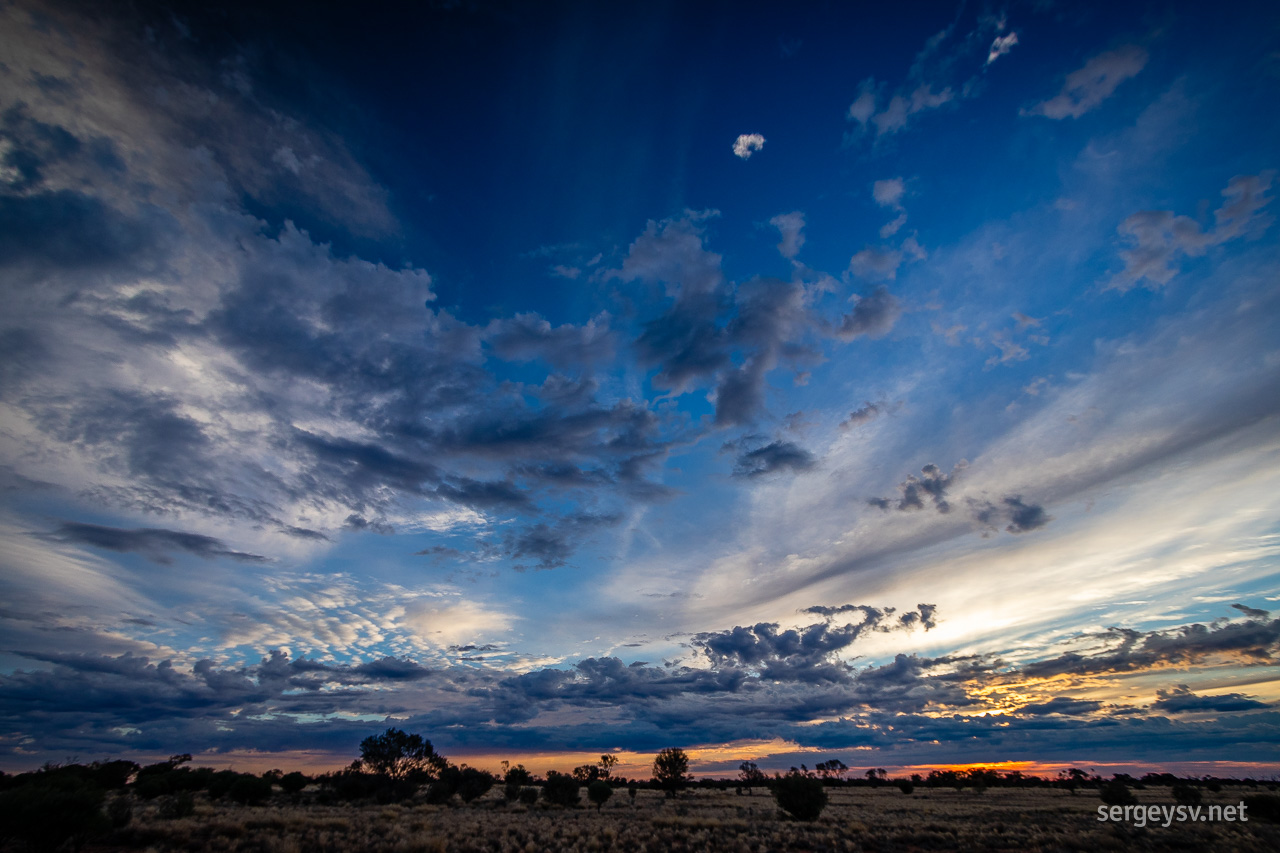 Rarely it gets any better than that.
Speaking of: it's time for me to decide how much time I'm going to spend on my way back to Adelaide – one day or two? One day would be quite an effort, but I don't really know what to spend one more day on, so I decide to go for the former. Which leaves me no time to waste at all, so I quickly pack up and hurry off.
As always, when I choose to spend the entire day in the car, it becomes pretty uneventful. In Coober Pedy I visit the cheapest service station (according to FuelMapAustralia app, that is), and indeed I fill up both tanks at quite a discounted price. The only odd thing is that I can't use PayWave here, and have to actually do EFTPOS from a cheque account: as the servo manager tells me, each PayWave transaction costs them extr. First time I ever hear about something like this; but oh well. Doesn't make much difference to me, anyway.
The weather is sunny, but very windy as I make my obligatory stop at the Island Lagoon lookout: probably the windiest spot on the entire length of Stuart Highway. Still very picturesque, though.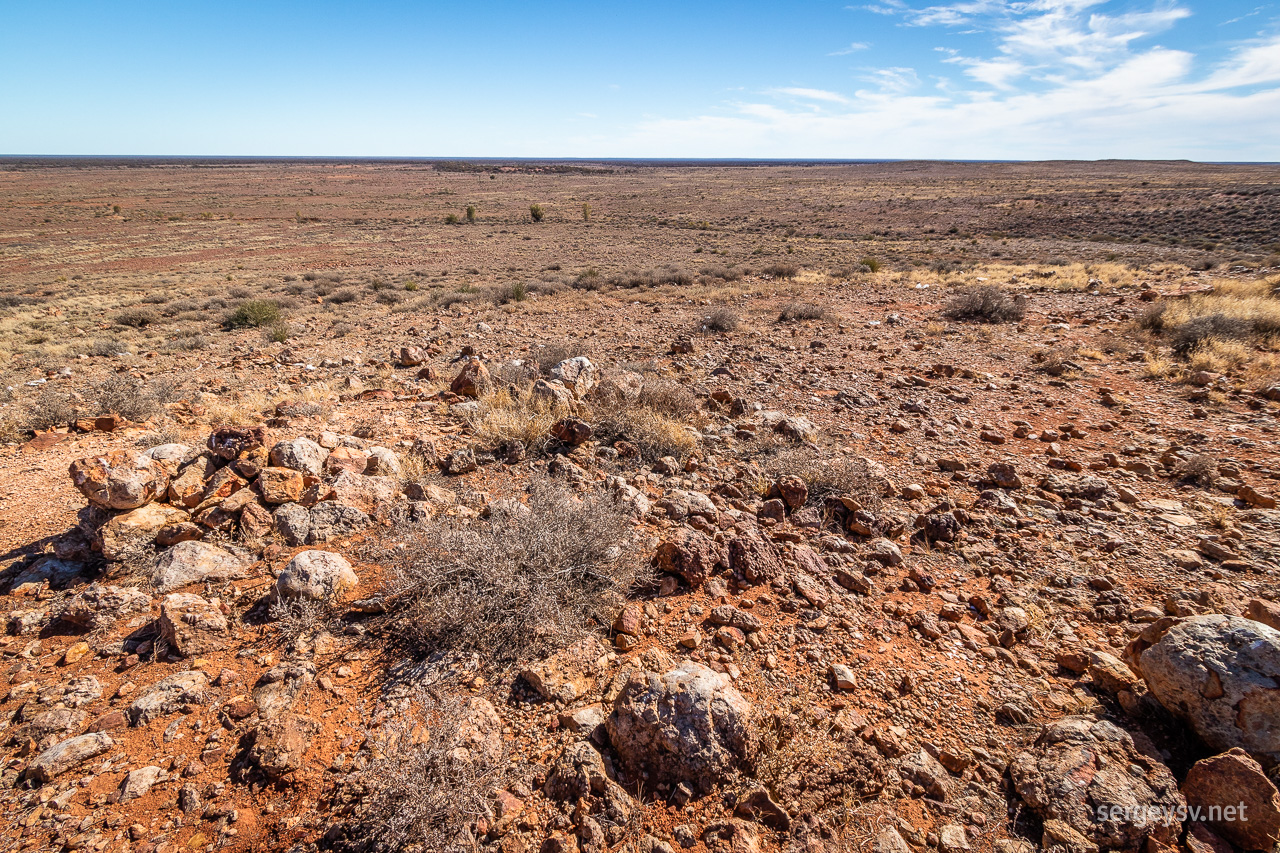 The countryside becomes pretty drab as I drive further south.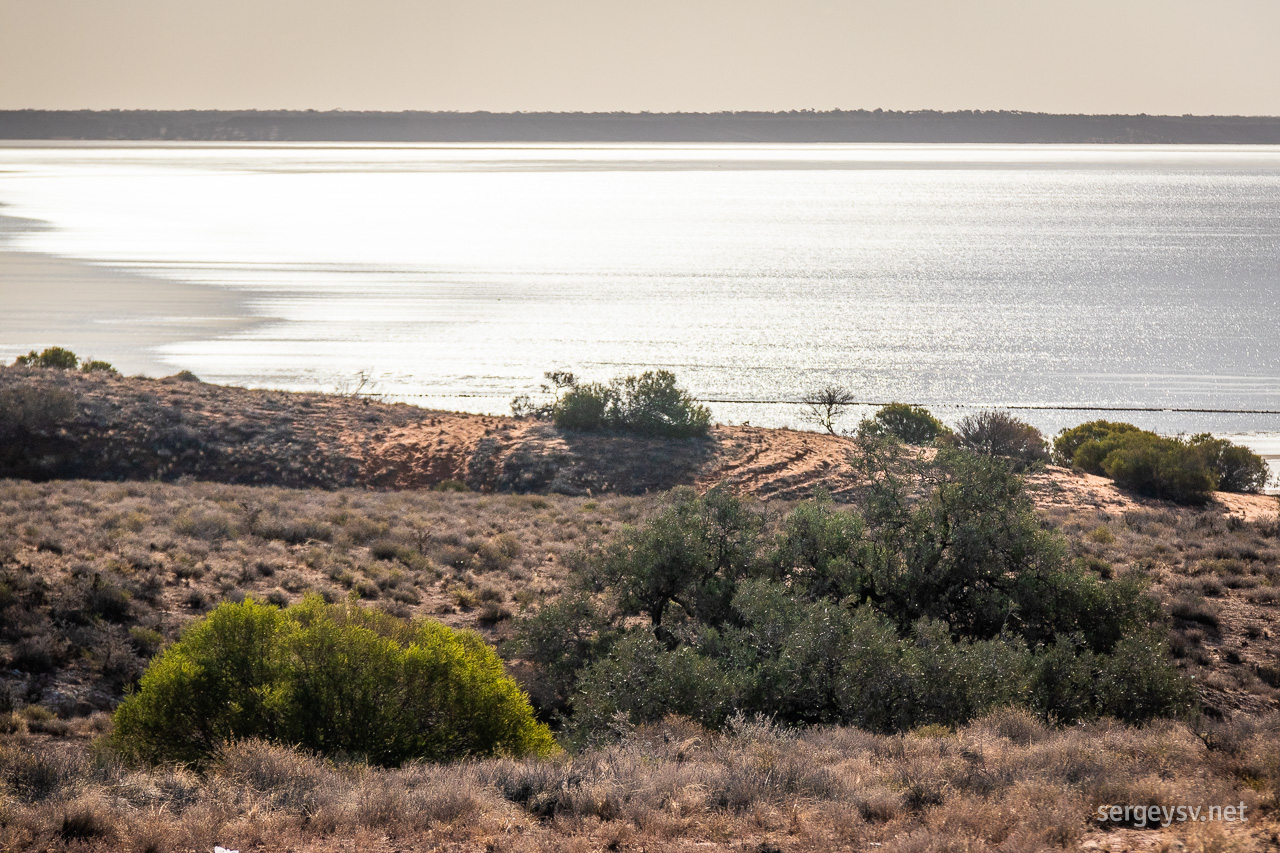 Lake Hart.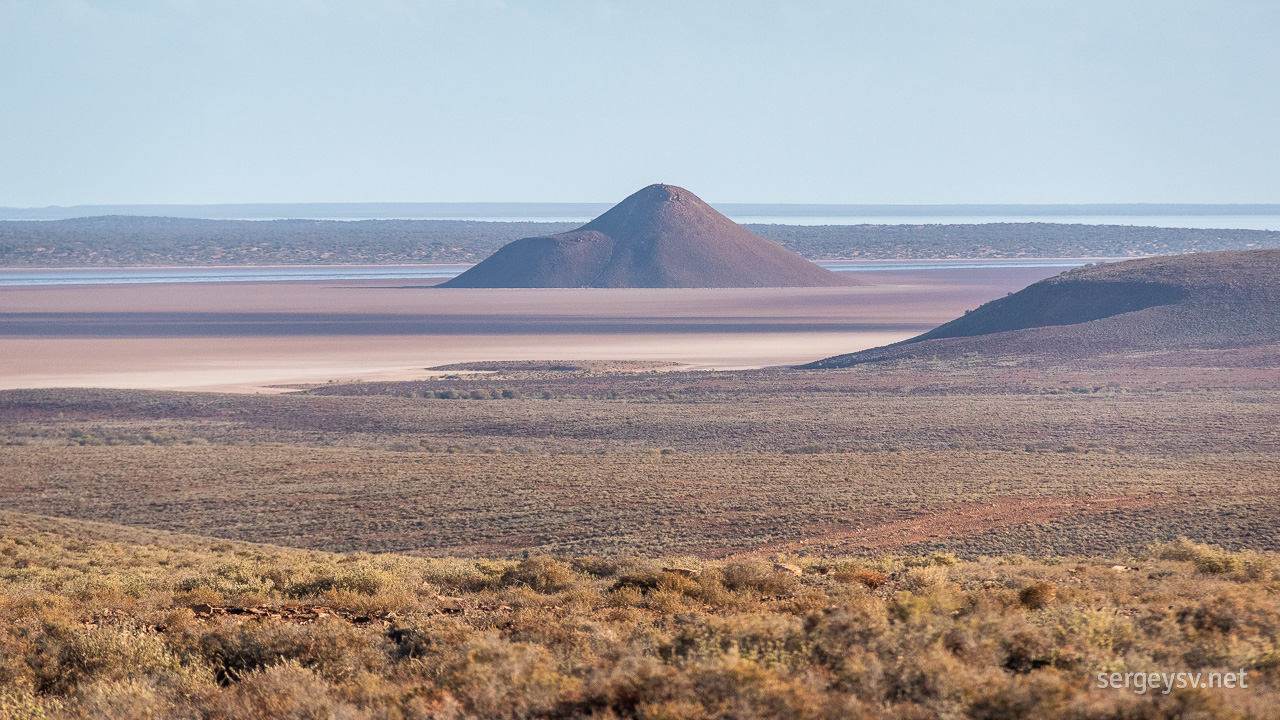 The Island Lagoon.
It's getting dark when I reach Port Augusta and pay another visit to their local KFC outlet. The town is so close to Adelaide (three hours' drive) that it feels like home already. That is where I discover another consequence of the Rainbow Valley corrugations: the right fender on the rear had lost a few pins and is barely attached to the car, so I use some good old duct tape to fix it in place. Will I have to do any more repairs before I reach Adelaide? Hopefully not.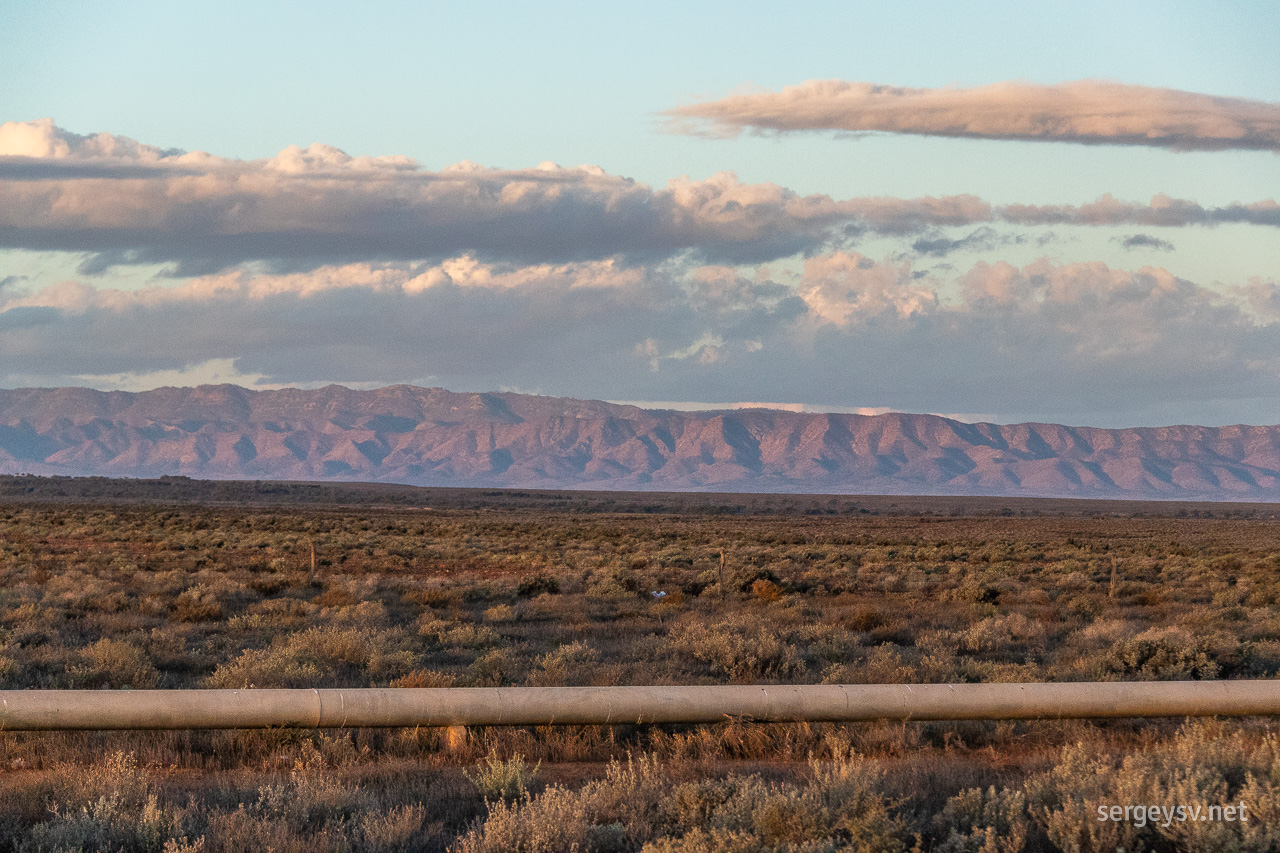 The Flinders Ranges and the water pipe.
And I don't! At 8:45 I pull into my carport, very tired, but very happy, without any further incidents. The massive trip is finally over! Two and a half weeks of the most diverse roads, landscapes and sometimes people are certainly something to remember for many years to come. Now it's time to fix what's broken (with what I already know, and what the mechanics will find later, it's going to become the costliest trip of all to date), sort through all the photos... and time to plan my next adventure, of course. So stay tuned! I'm sure I'll show you more pics and tell you more stories whenever I get to it.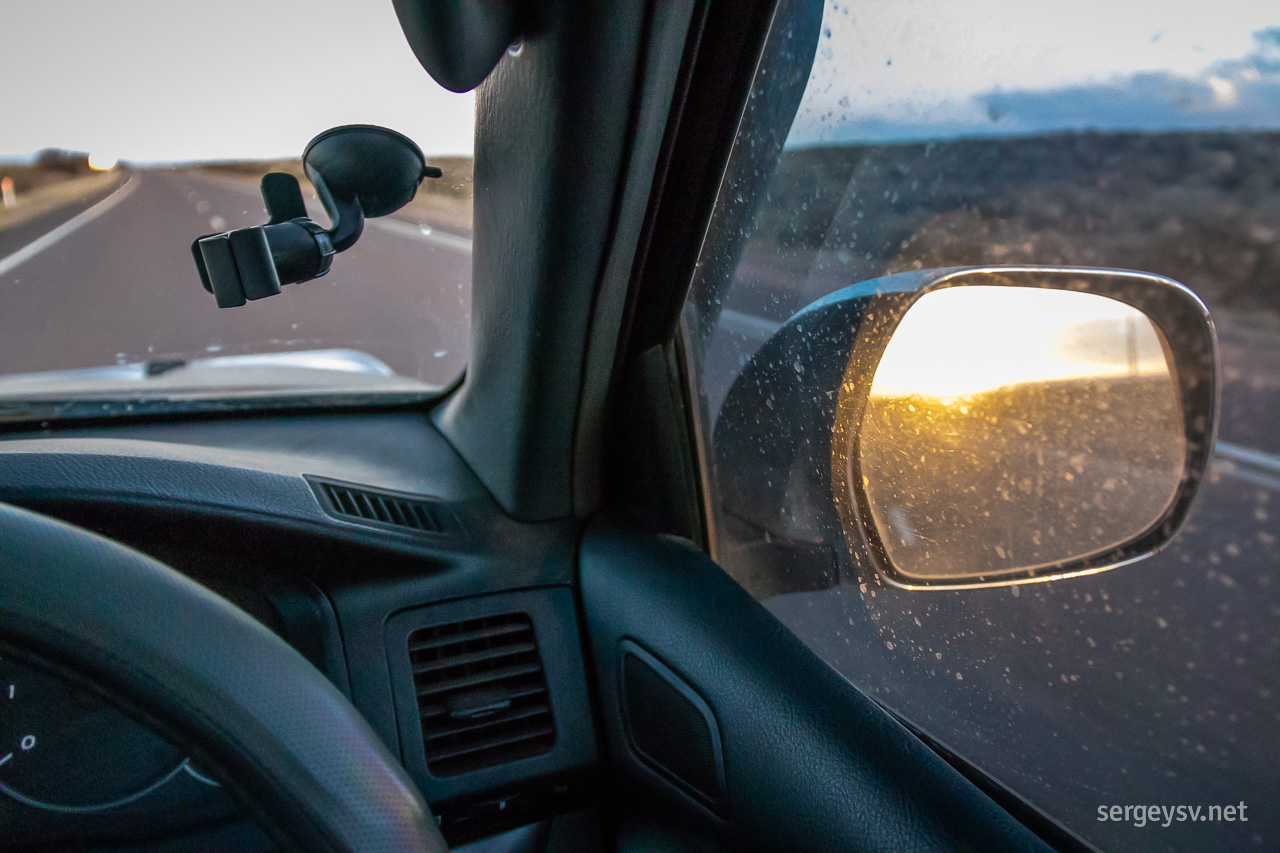 See you next time!