For three weeks every year, between 6 and 11 p.m., the centre of Sydney transforms. The Harbour Bridge all lights up; the Opera House is covered in gigantic animations; all kinds of installations, big and small, interesting or not, but all of them bright and colourful, pop up here and there at the streets. This is Vivid: a mother lode for a light effects aficionado, and an interesting opportunity for a photographer such as myself.
As you probably know, street photography is usually not my preferred genre; but still, it's good to get out of your comfort zone sometimes. And so I ventured out into a few different corners of Sydney over the course of several days, trying to capture the views – and, hopefully, the mood – of the festivities. So... shall we begin?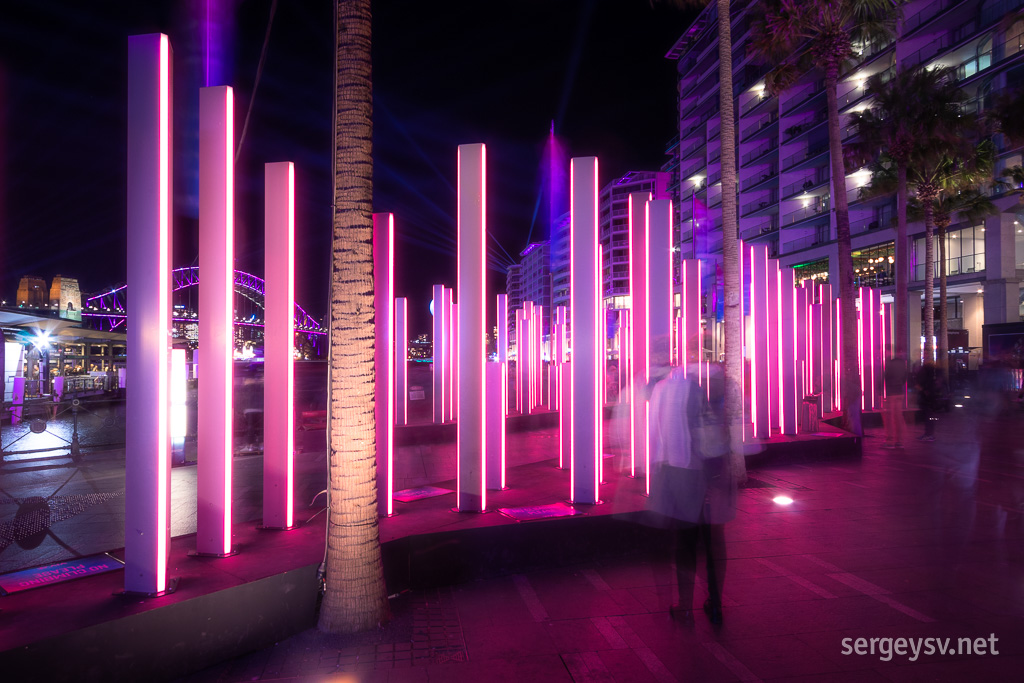 At the Circular Quay.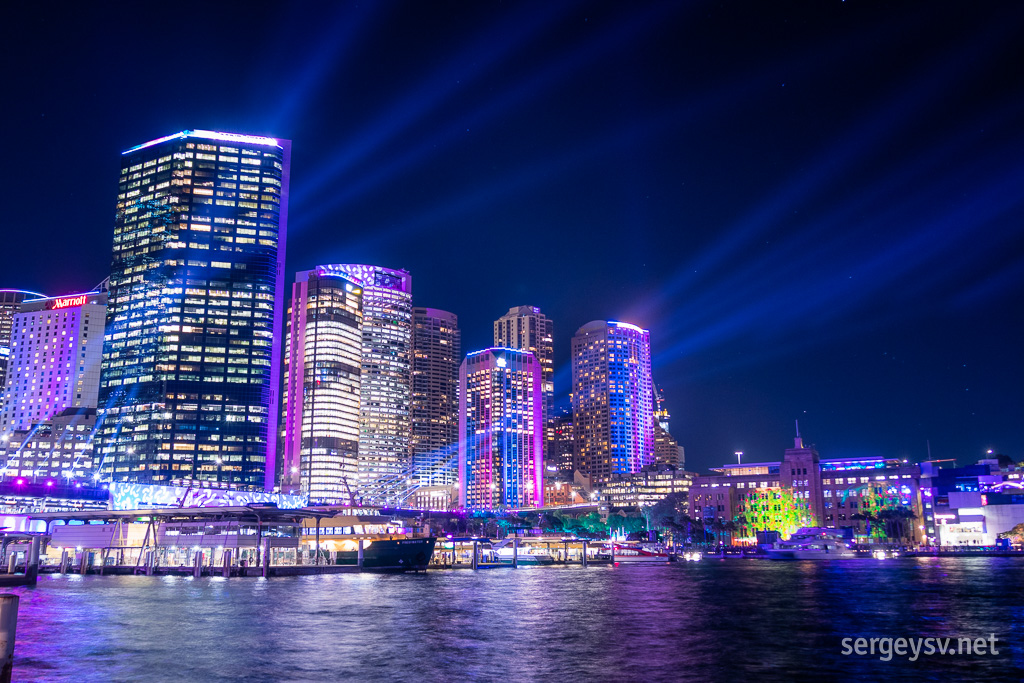 The city is lit.
A lot of installations are located at the Royal Botanic Garden, which is where I go first. Some of then are plant-based, most are not... but they quite often make for a very interesting sight.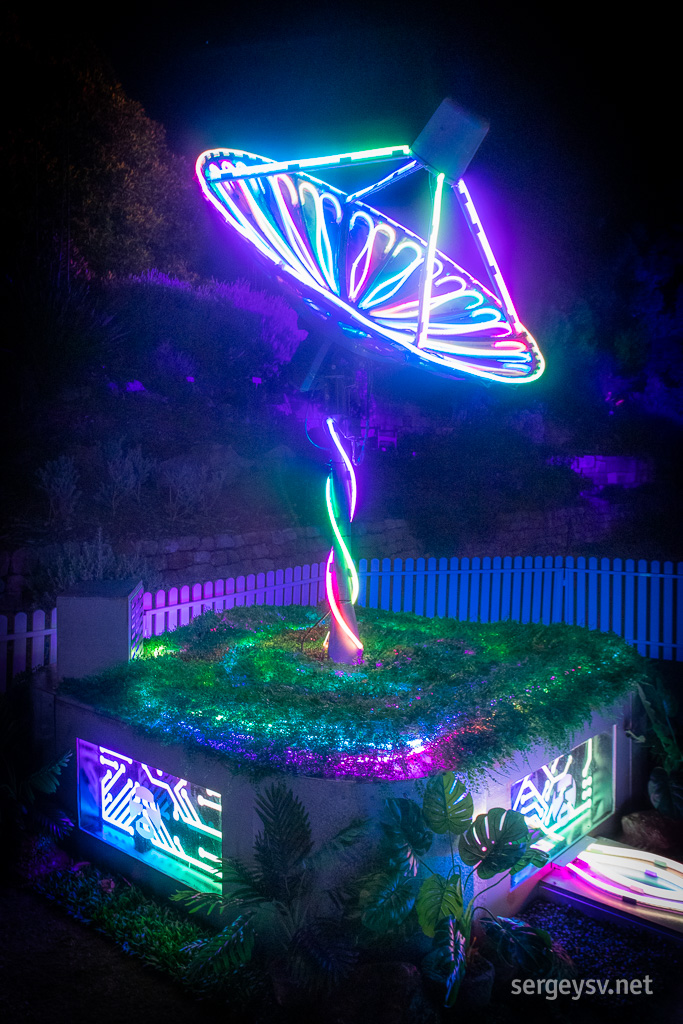 Calling for little green men! Operates via joystick.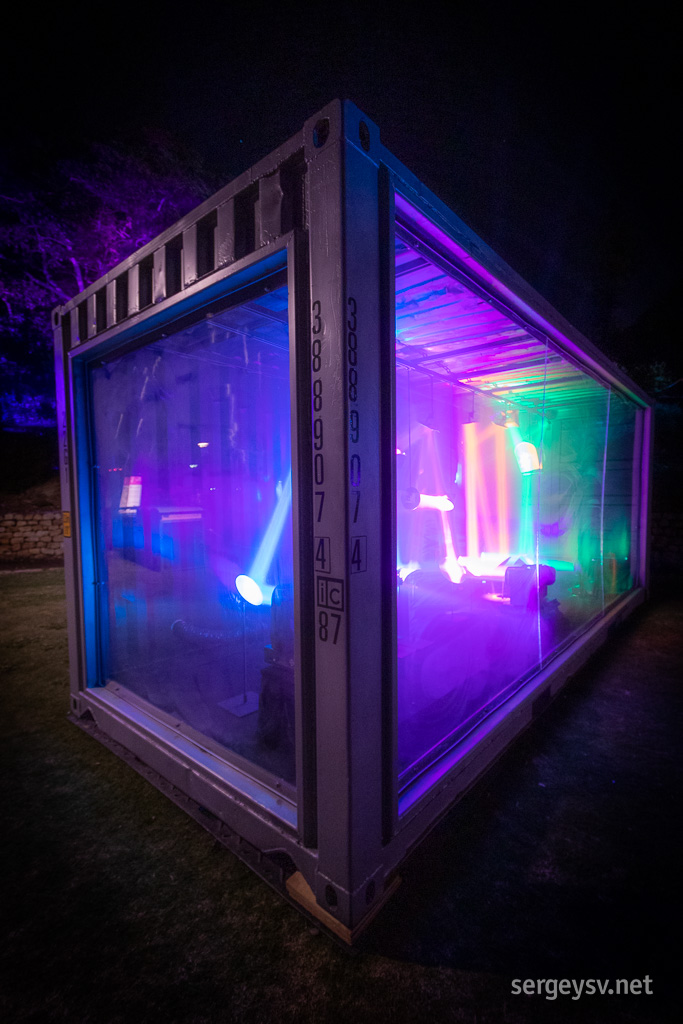 A glass container with the word MANY inside.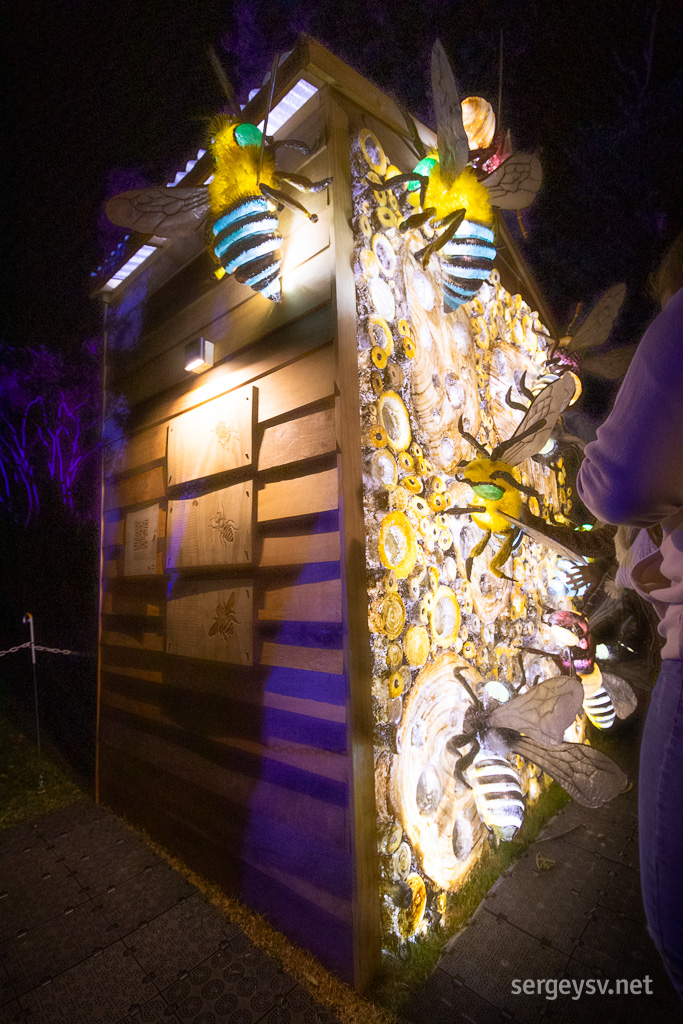 A giant beehive. Smells like honey, too!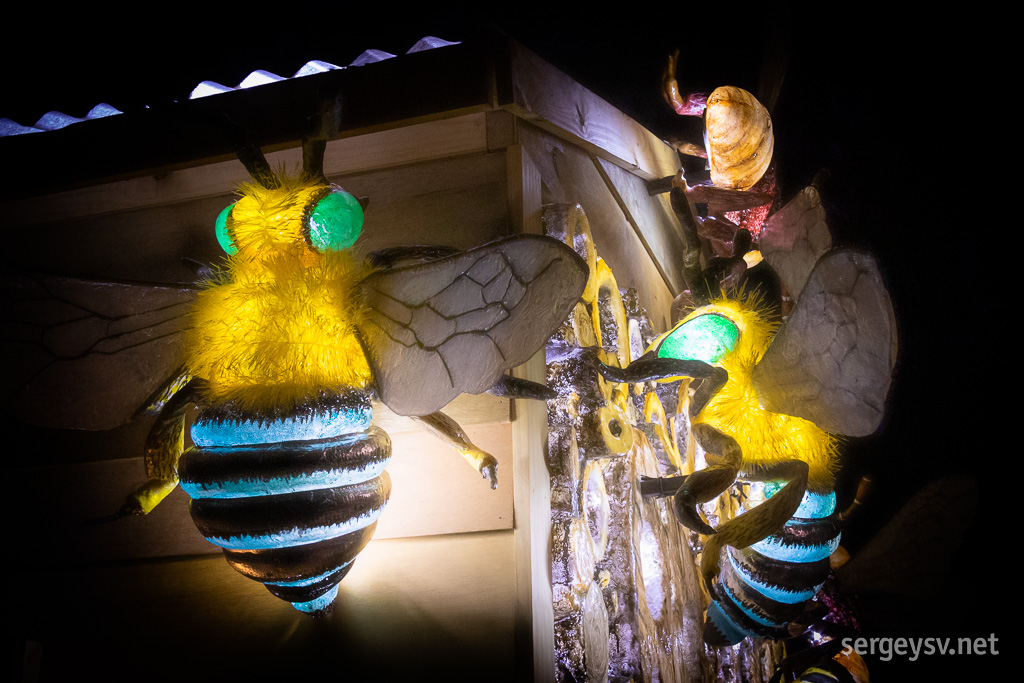 Covered in bees, of course.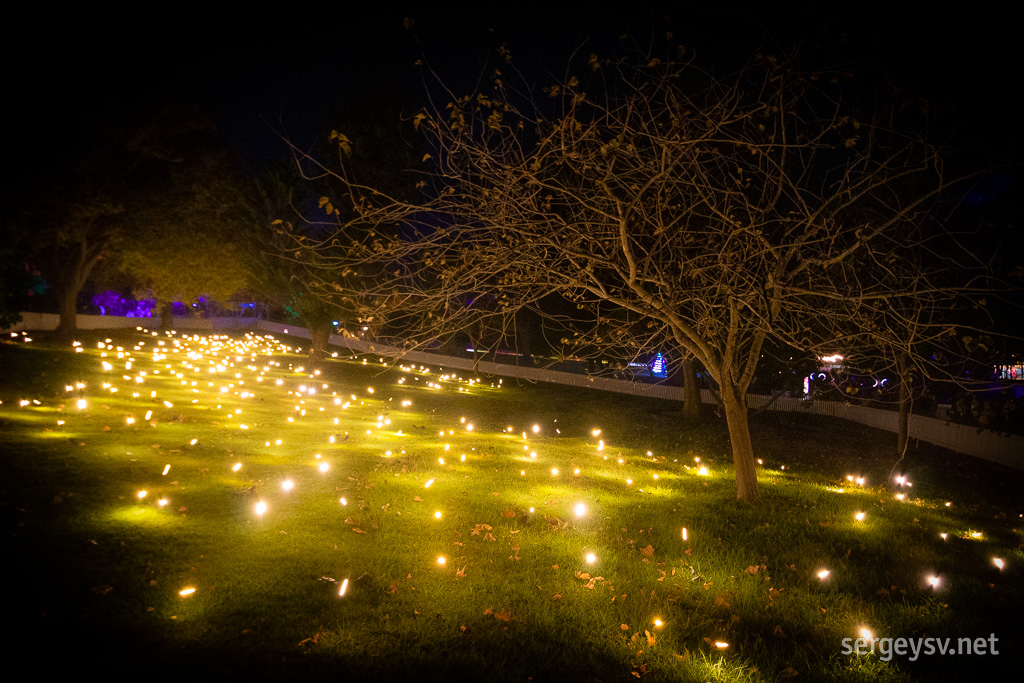 The dancing lights.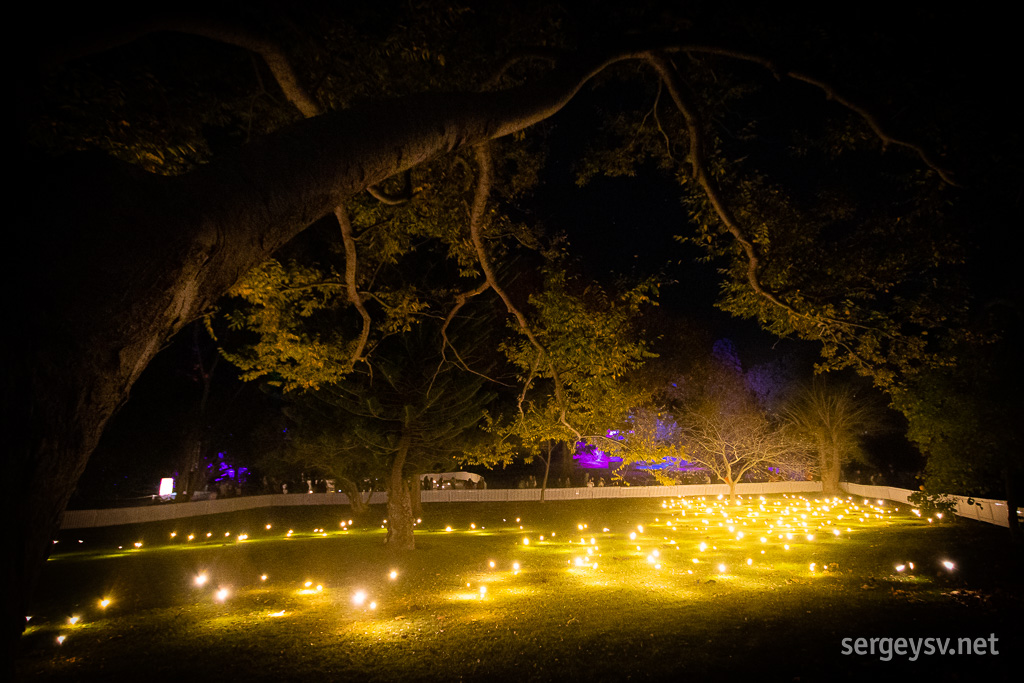 Each one is bouncing up and down in the wind.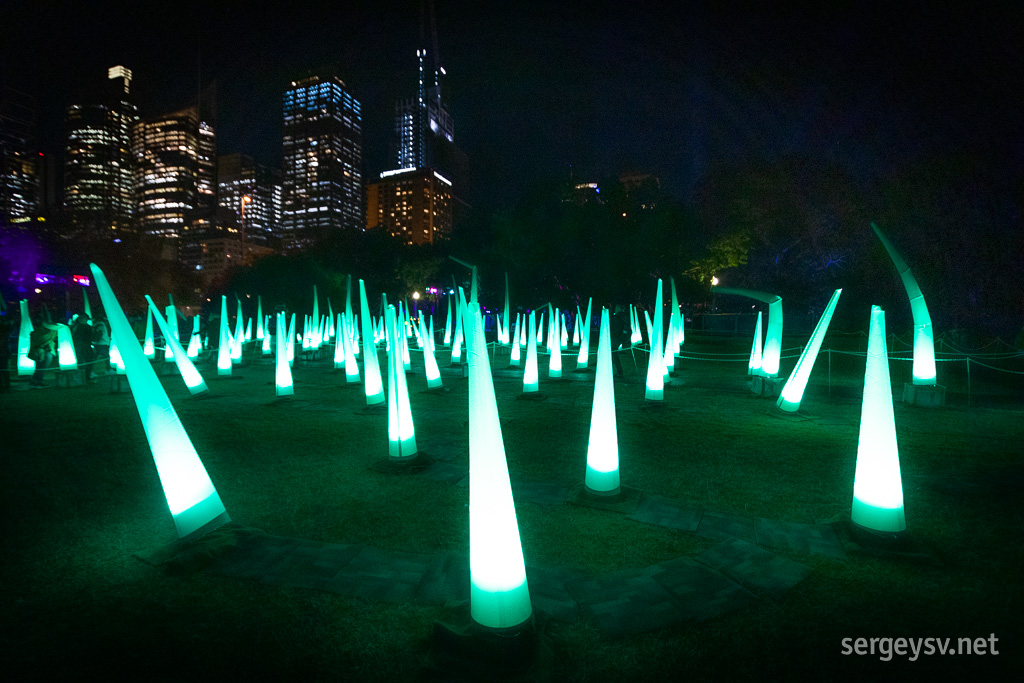 A forest of Big Green Things.
And I did mention the Opera House, didn't I? Time to see how that one looks like. About 15 minutes' worth of colourful animations run repeatedly, projected on one side of the building (not the other, though), which makes for quite a fascinating display.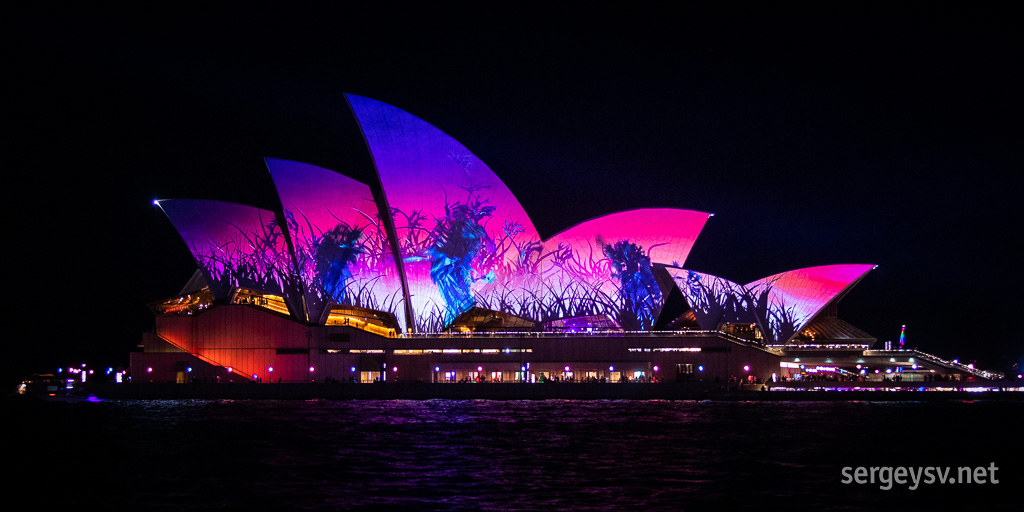 Let's see how it goes.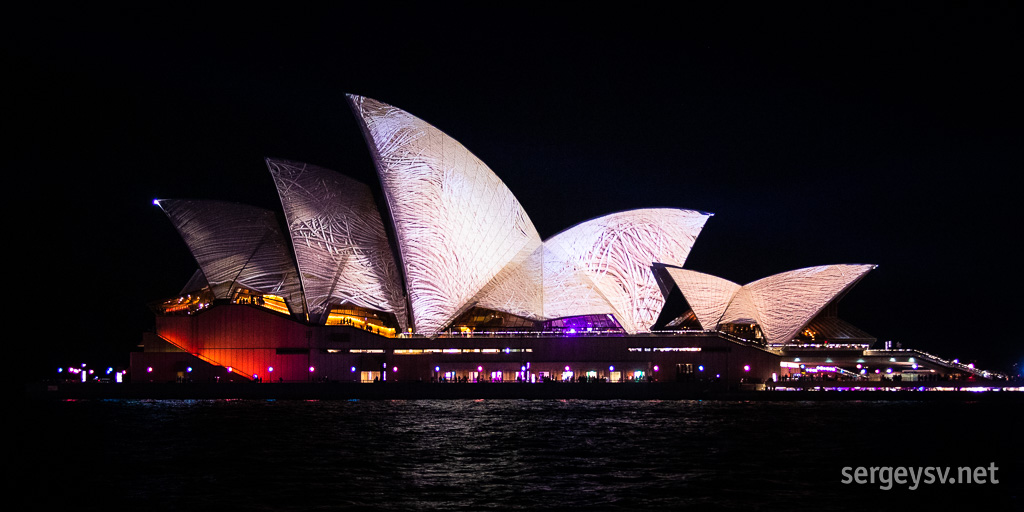 All white now!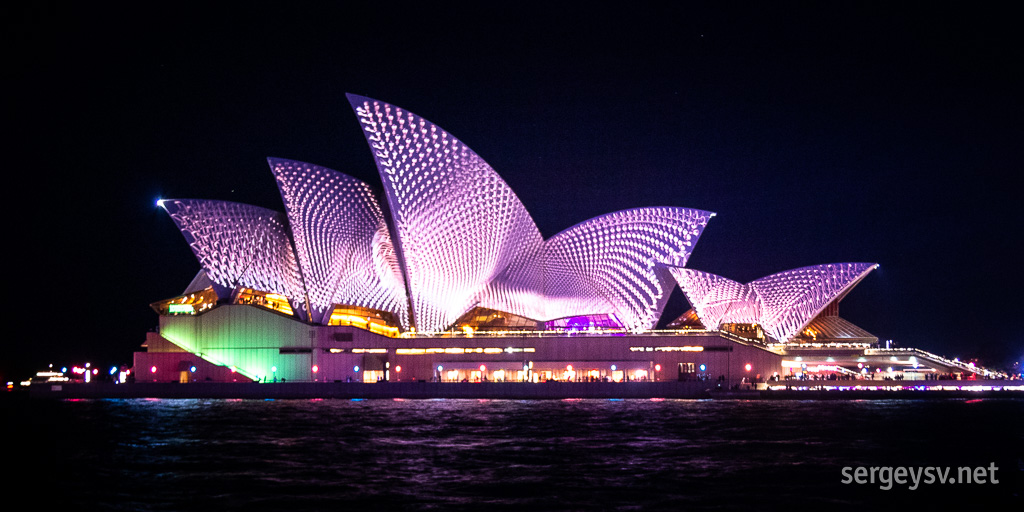 Not for long, though.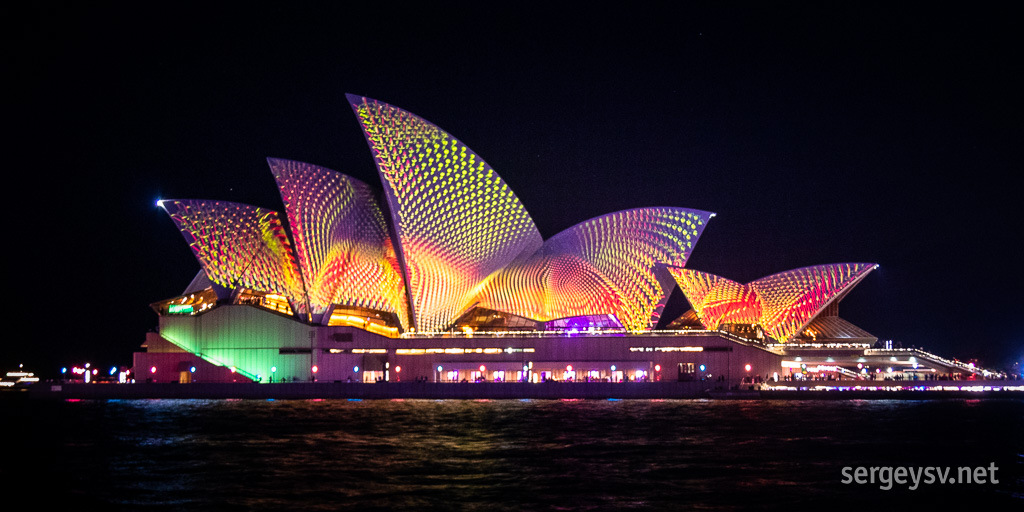 Bring more colours in!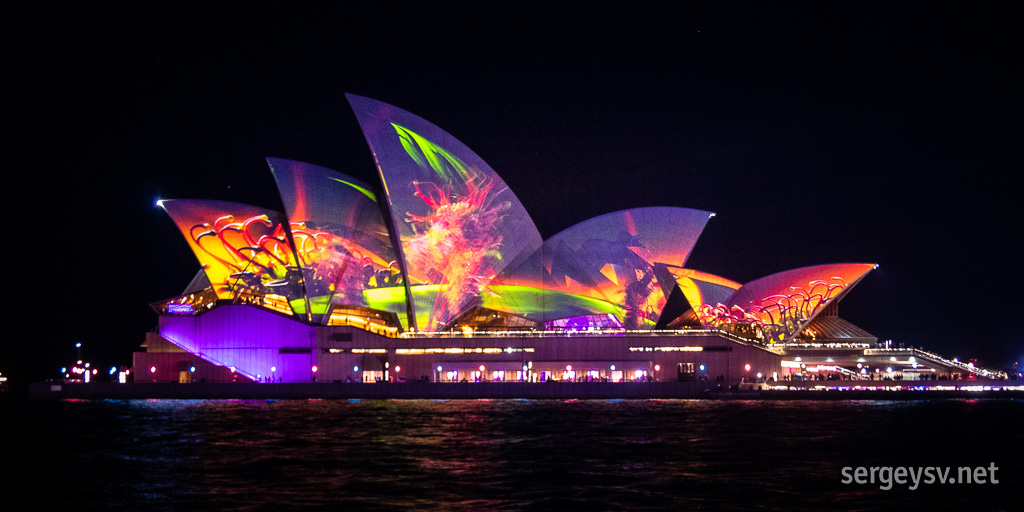 Bring more shapes in!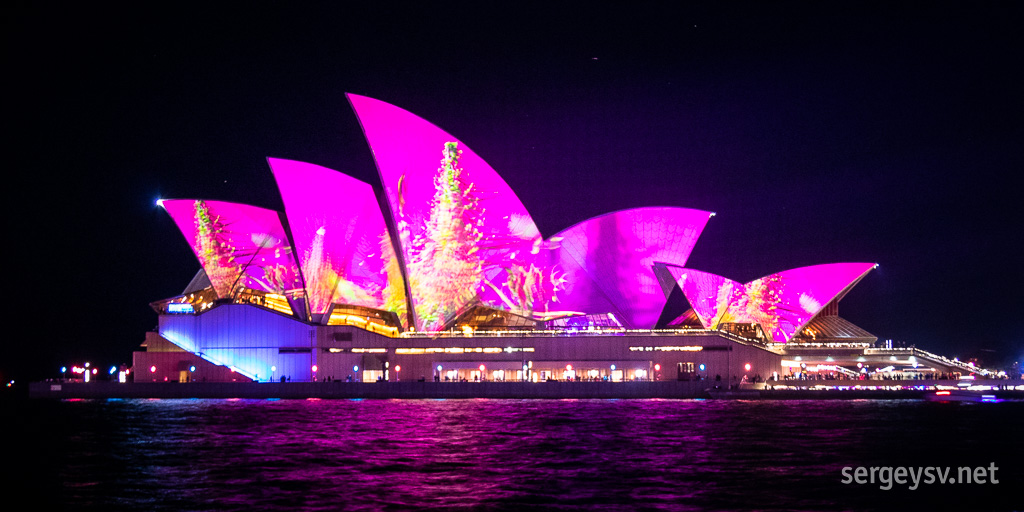 Bring more shapes and colours in!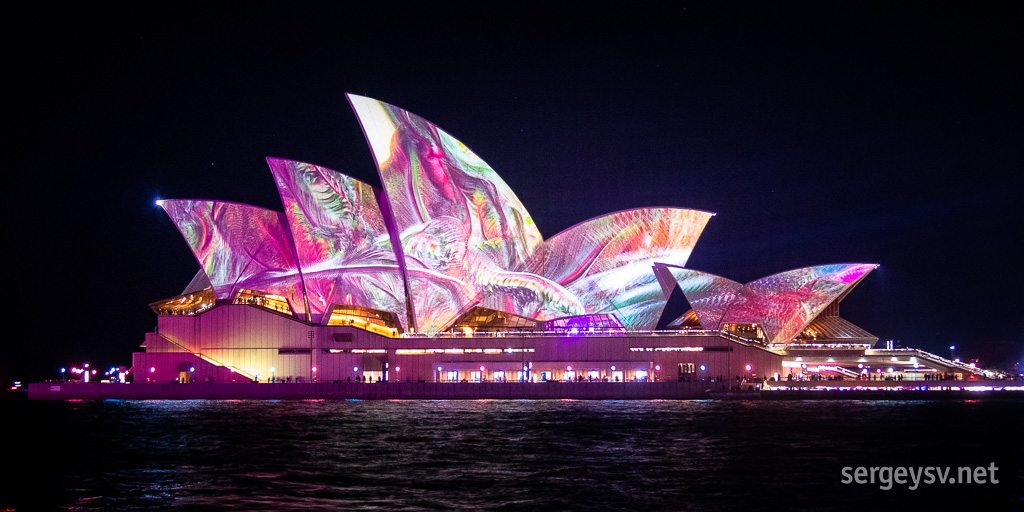 Changing up again.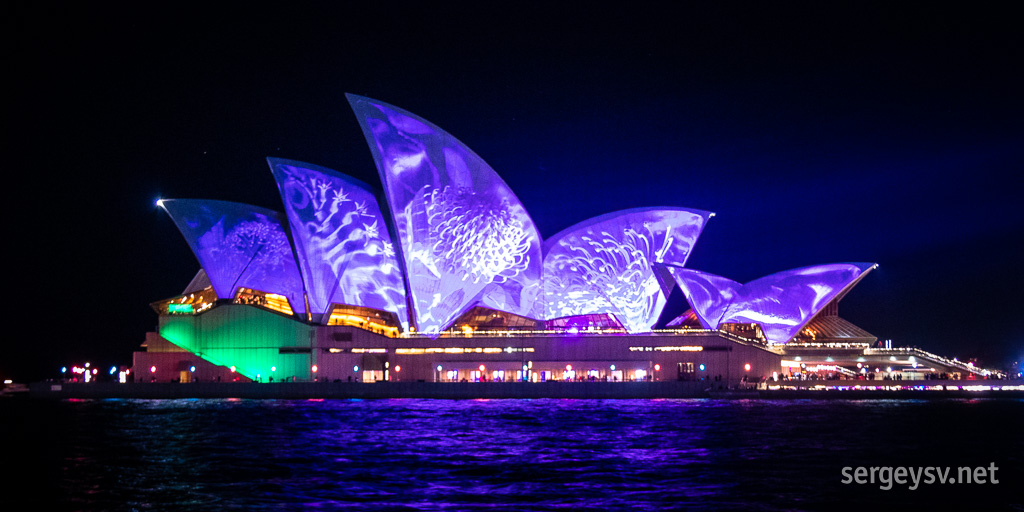 Getting more subdued.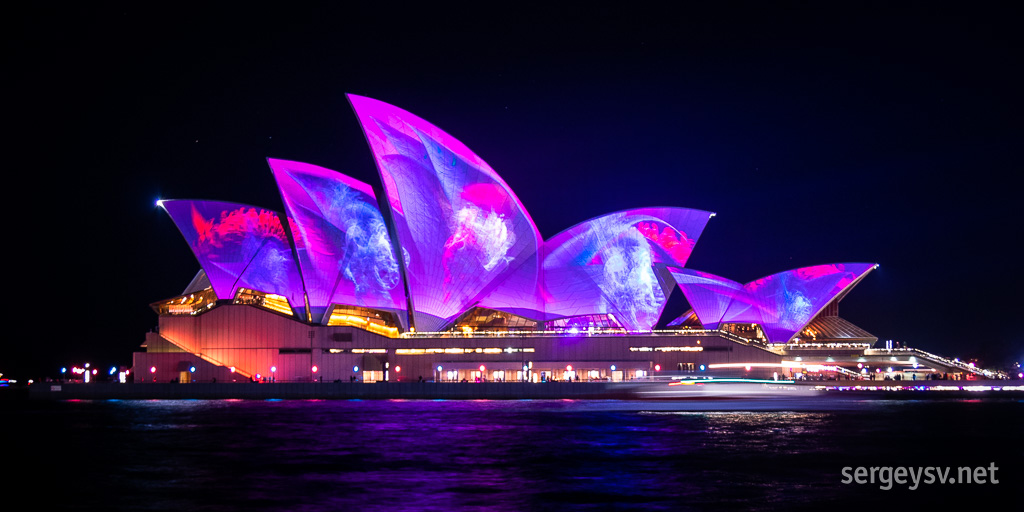 And then back to being crazy.
However, it's time to see how the Harbour Bridge is doing, now that I'm here anyway. Looks very pretty, too! It's a bit of a challenge to capture these effects on a still image, because it's all about motion and change... but sometimes it turns out just fine.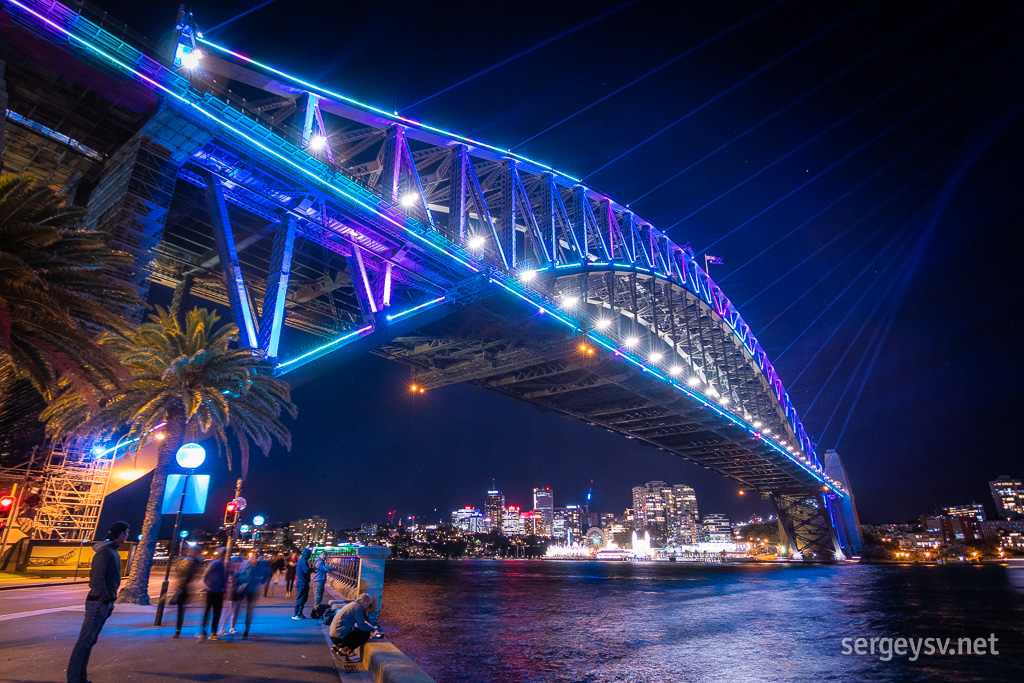 The Harbour Bridge.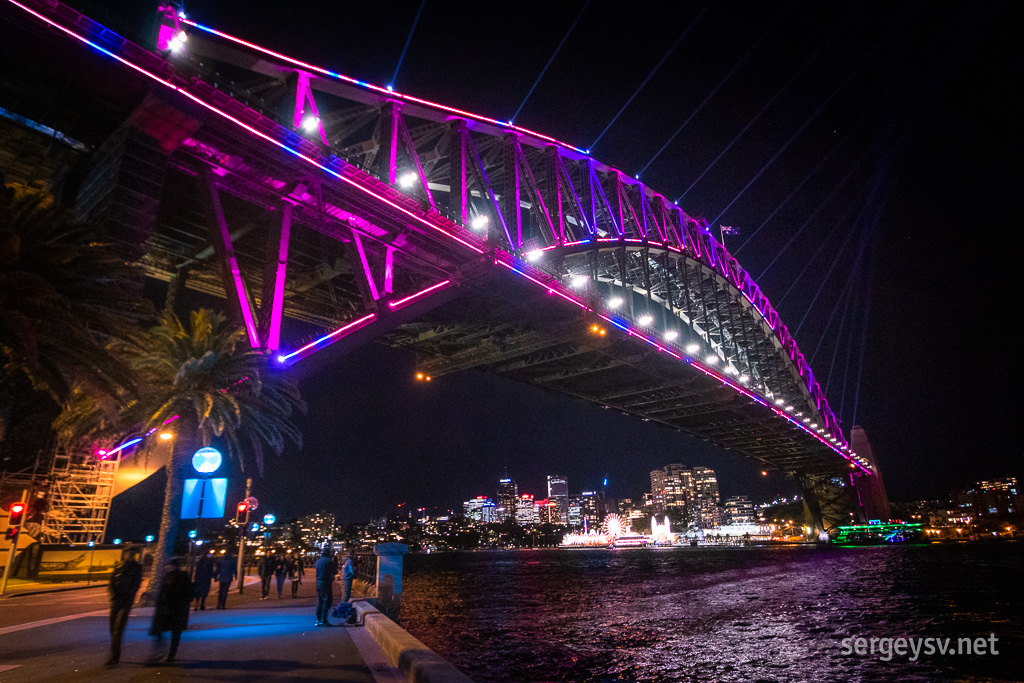 Looking good in purple, too.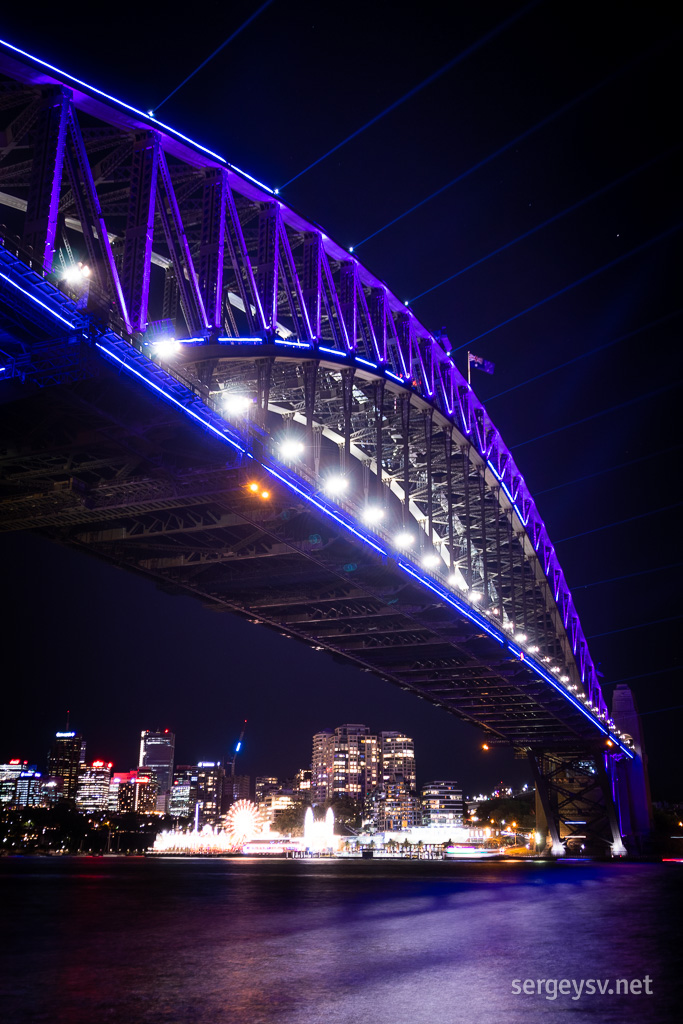 Even managed to capture the Aussie flag flying.
Next to the bridge, there's a group of dancing ballerinas – also made out of light, of course. As the music changes, they all light up together or in sequence, creating some sort of an elaborate illusion of dance.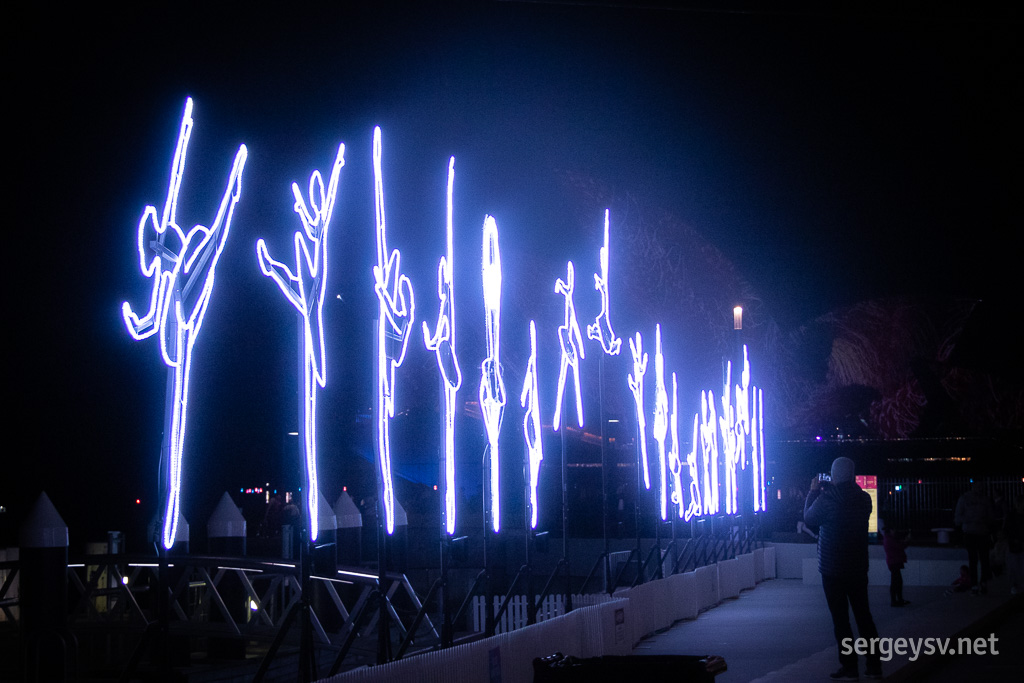 The ballerinas.
The Bridge as a backdrop.
During the dance.
However, not all the action is concentrated at the Circular Quay. Things happen at the Darling Harbour as well, and they take shape of a giant robot with a coterie of smaller ones scattered around the marina. Again, it's a 20 minute long performance, combined with fast and slow electronic music and all kinds of lighting effects. There's only so much you can capture on a still shot, once again, but I'm trying.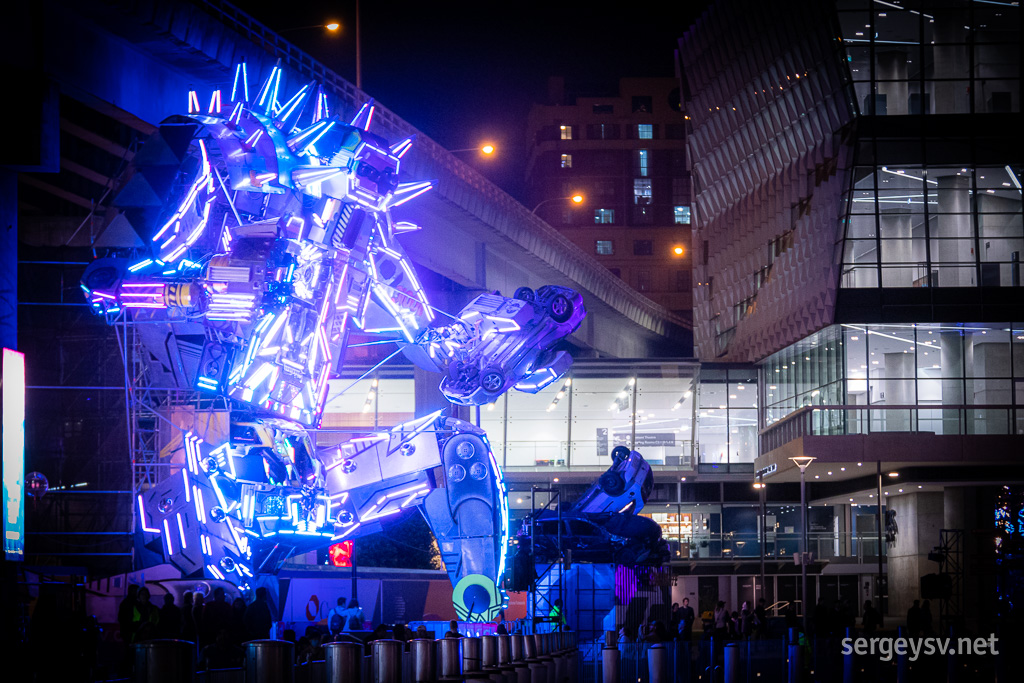 The big giant robot.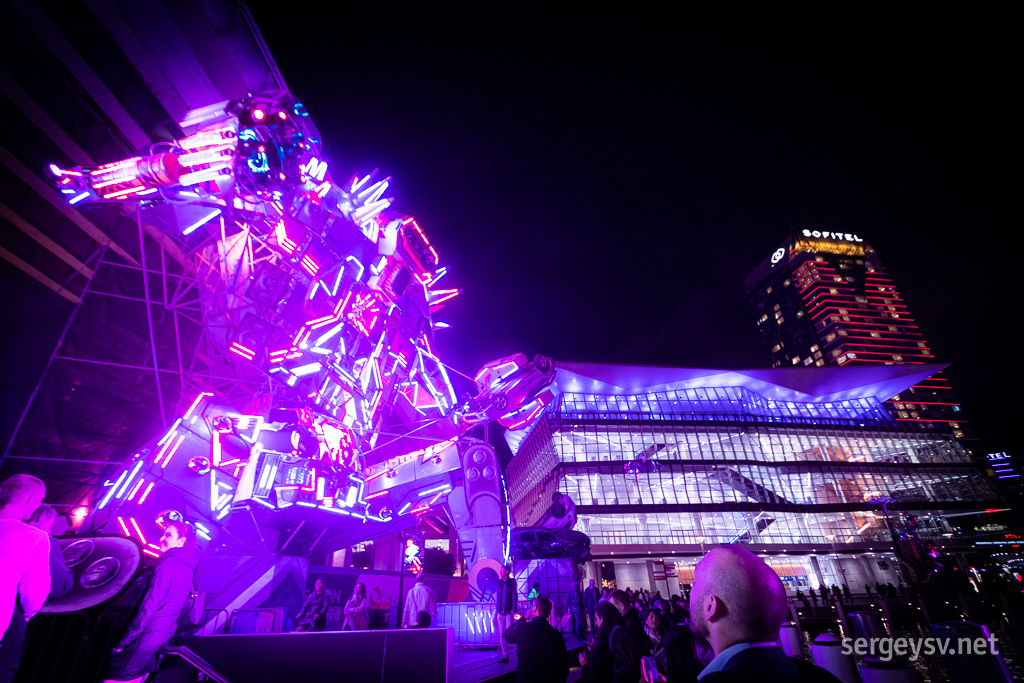 No, that's not Jason Statham watching it.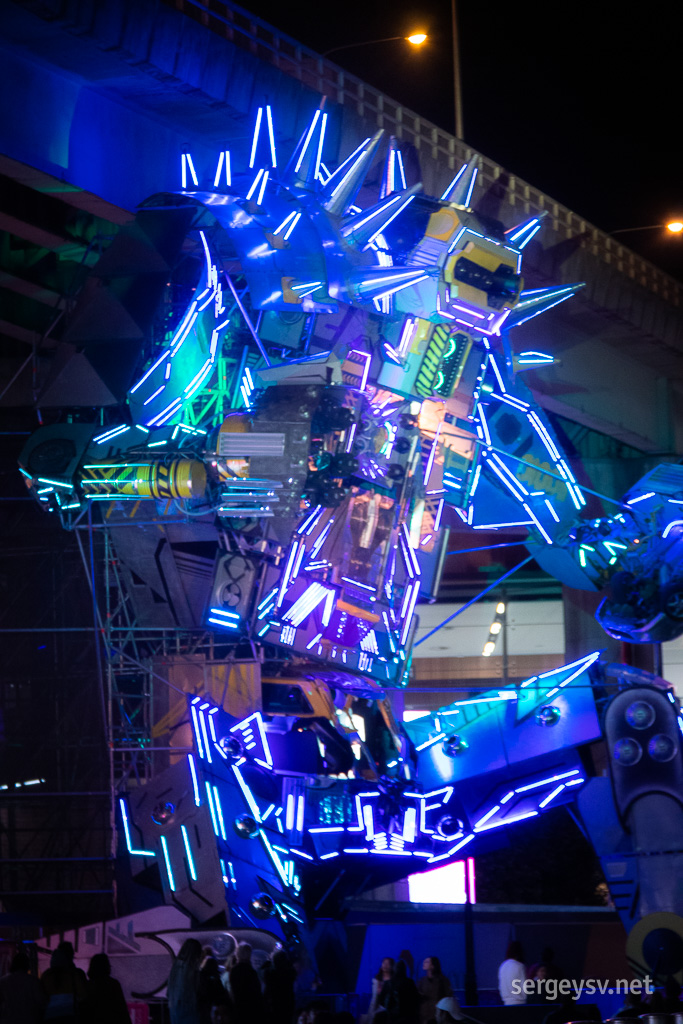 All kinds of light ripples run all over the guy. Very cool.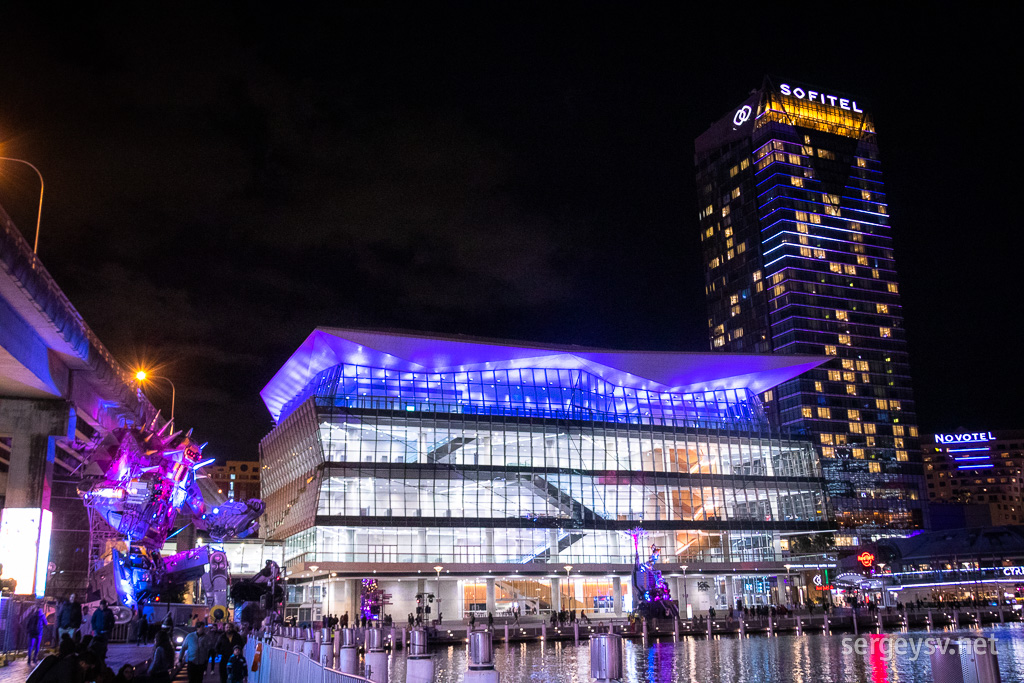 A little bit of visual context.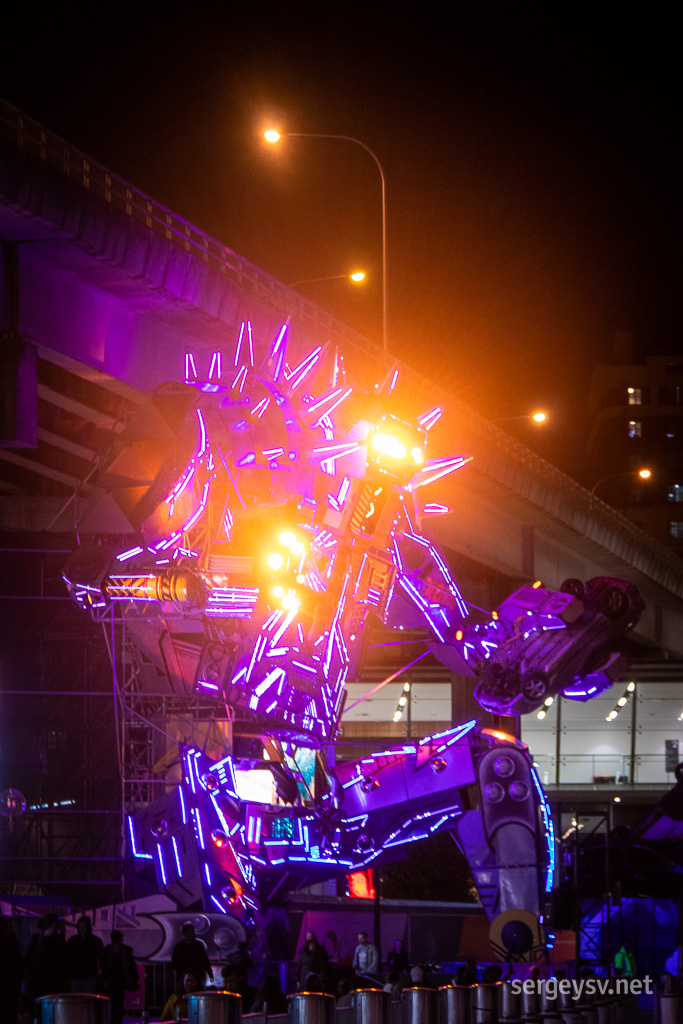 The guy looks very angry sometimes!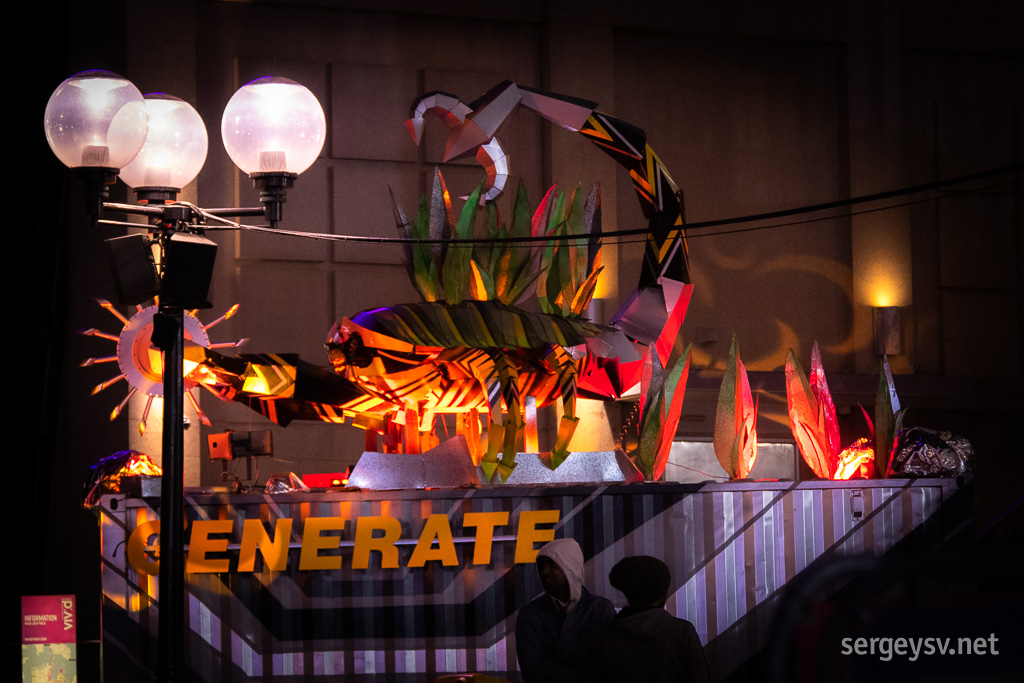 One of his friends: a robotic scorpion.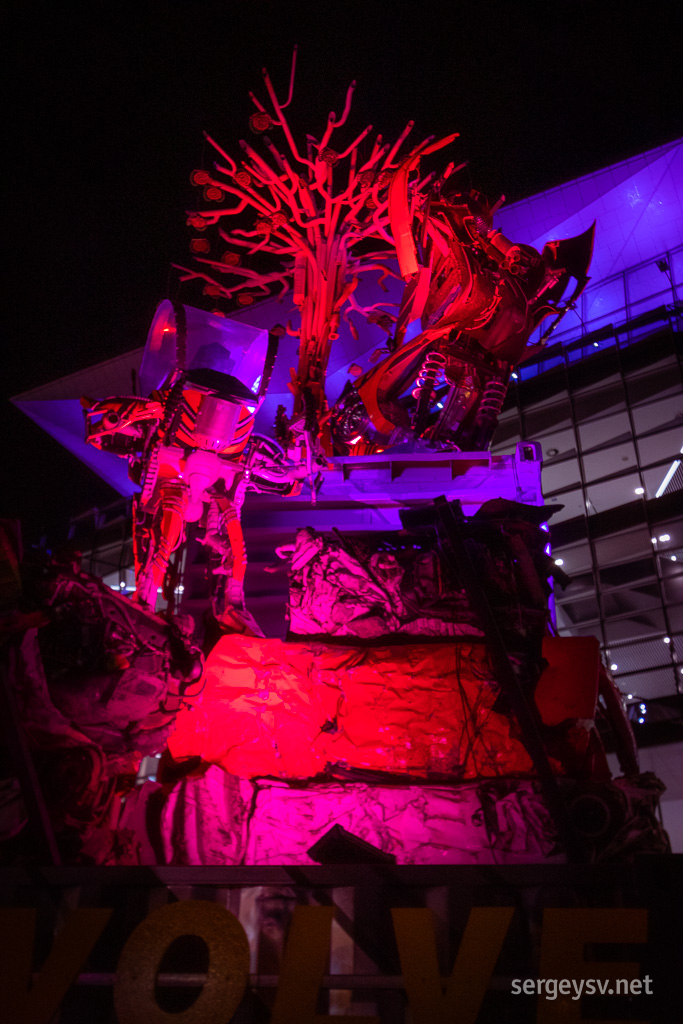 A whole group of other steampunk creatures at the other side of the harbour.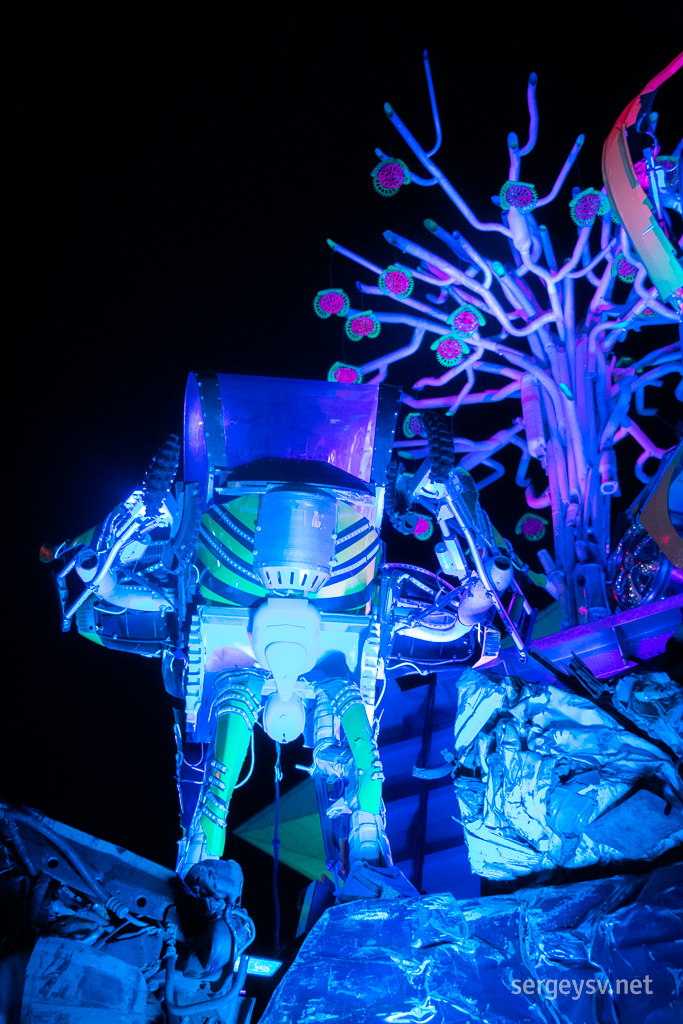 The light keeps changing all the time, of course.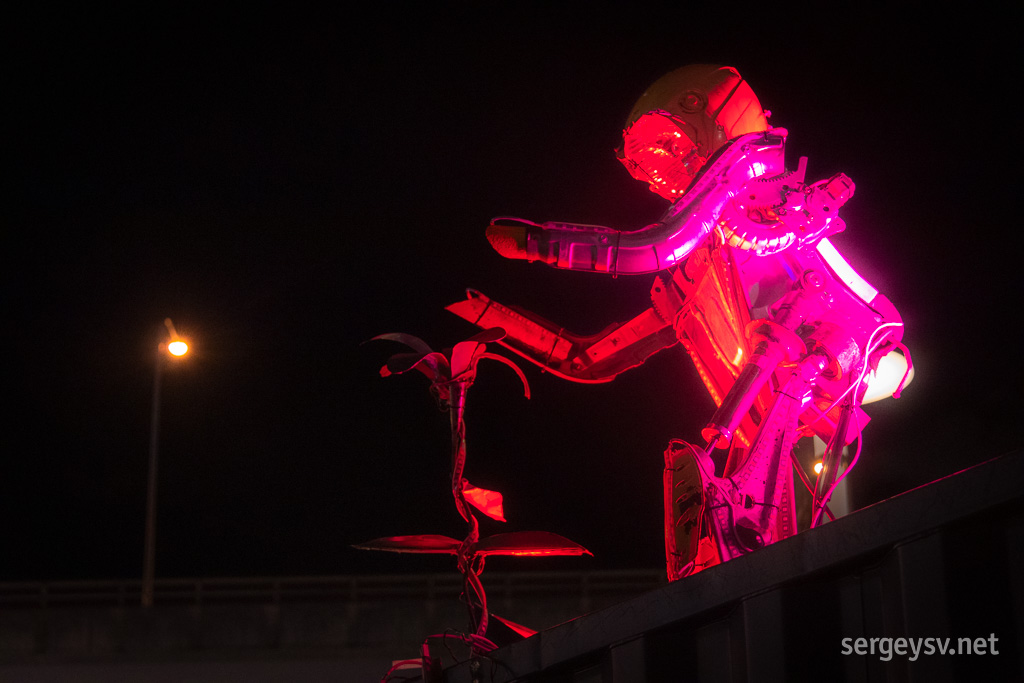 During a calmer segment of music.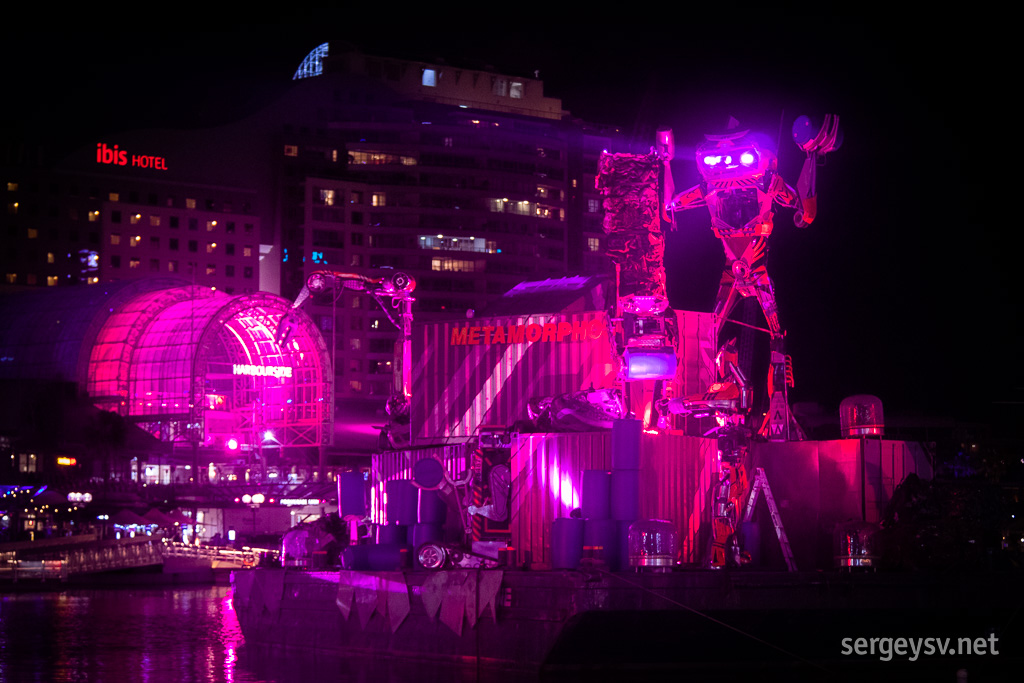 Another batch of robots has camped on the water.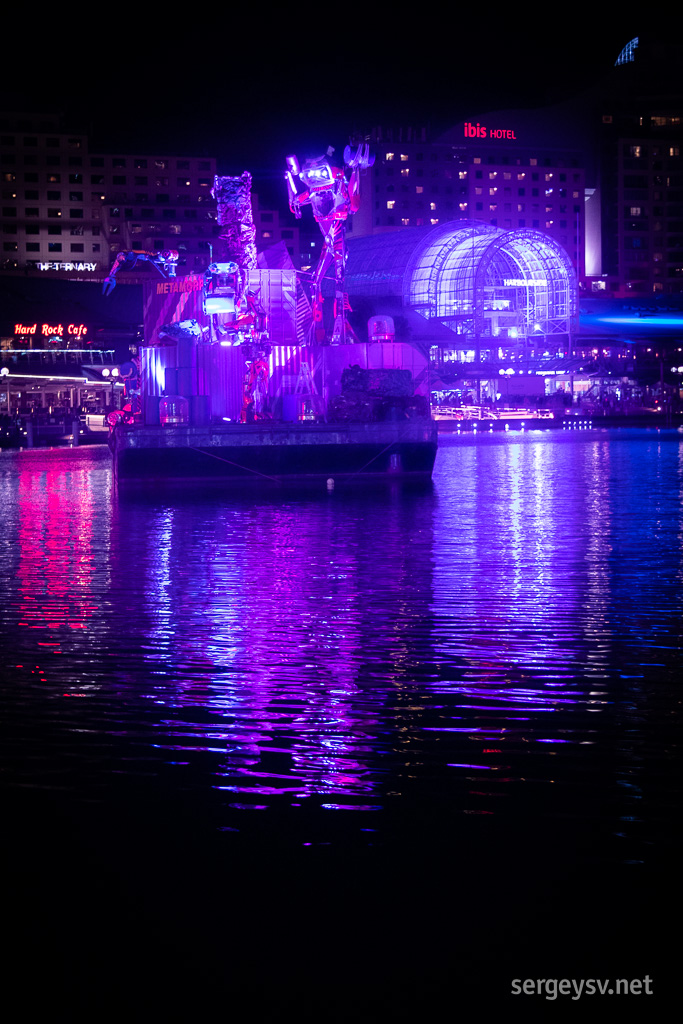 The music floats across the water, uniting all the robots into one group.
However, that's not all of it, of course. Let's see
how the rest of the city is doing
...