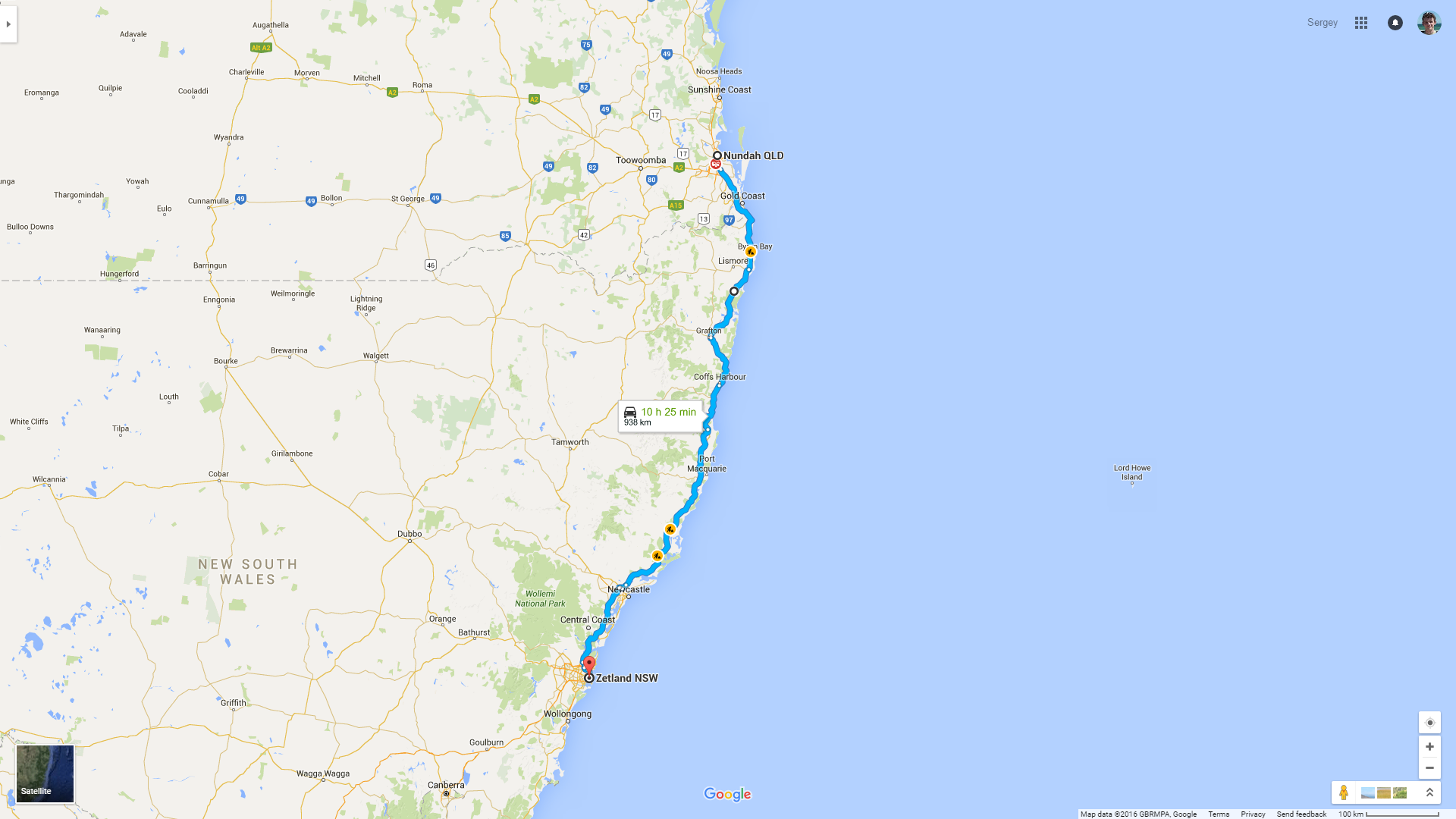 Road covered today.
When I wake up before dawn, I quickly boil a few eggs for breakfast, leave a grateful note for Alex and Sarah and jump back into the car: I have to drive on to Sydney, which is almost a thousand kilometres away. However, I make one quick stop on my way in the morning: Byron Bay.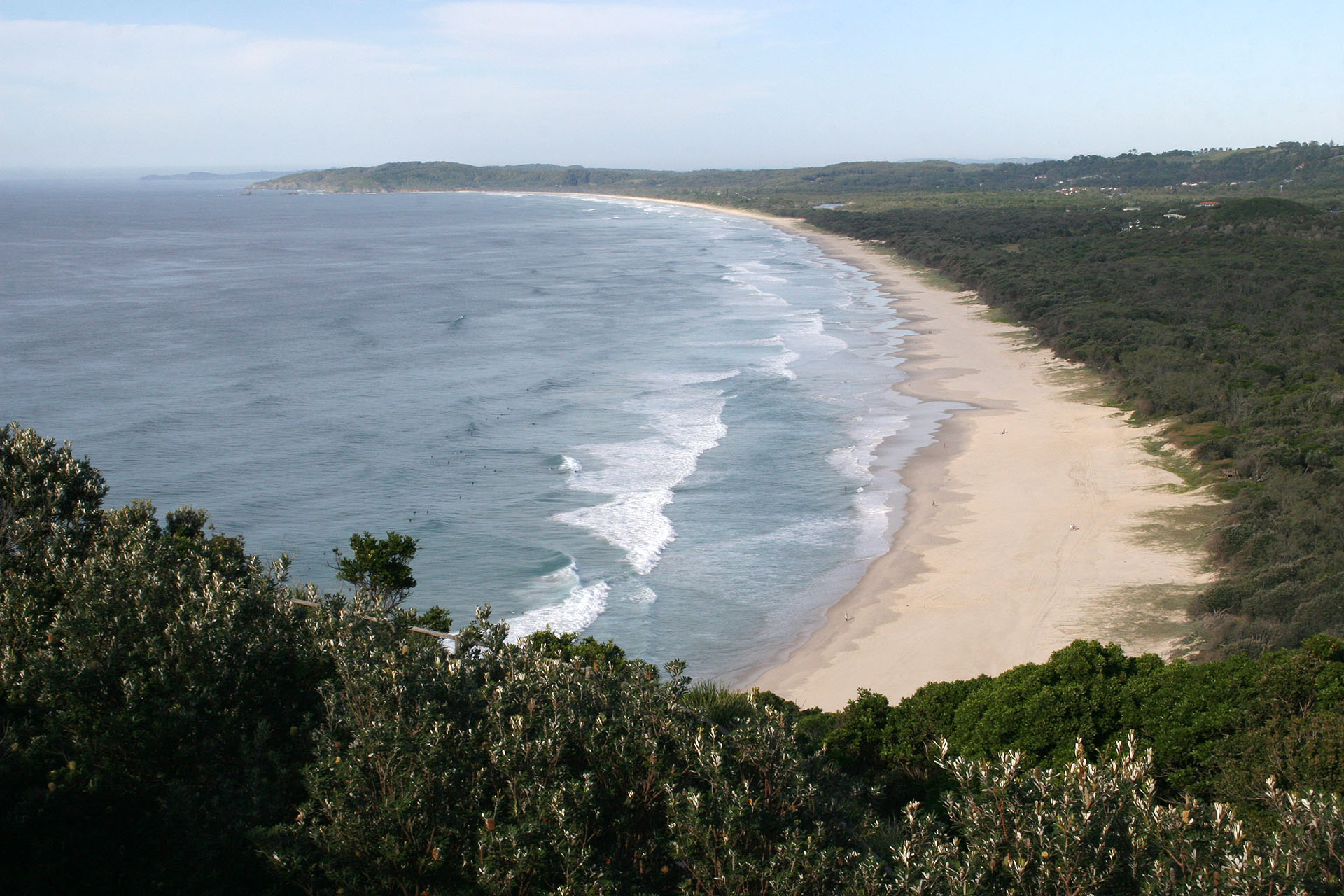 Byron Bay.
Byron Bay is home to the eponymous Cape Byron: the easternmost point of the Australian continent. Due to the fact that we couldn't be bothered to visit the
westernmost
point, and the northernmost point (Cape York) is too far away, I have to see at least this geographic extremity. The cape is equipped by sturdy footpaths, and also with a very lovely lighthouse. I take a quick walk down to make pictures, then stay there for a few minutes to enjoy the unobstructed oceanic view, and then go back up to continue my epic journey.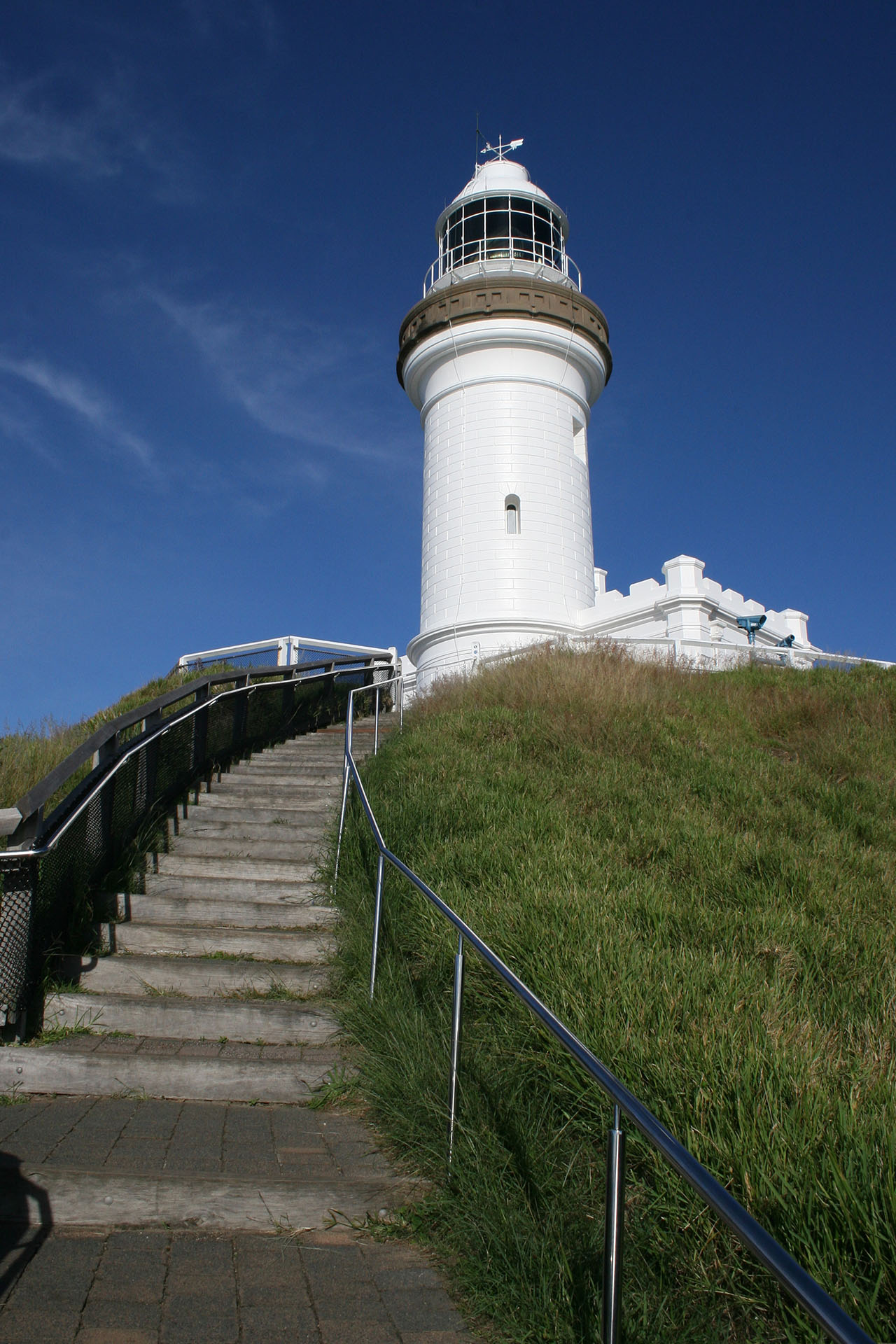 The lighthouse.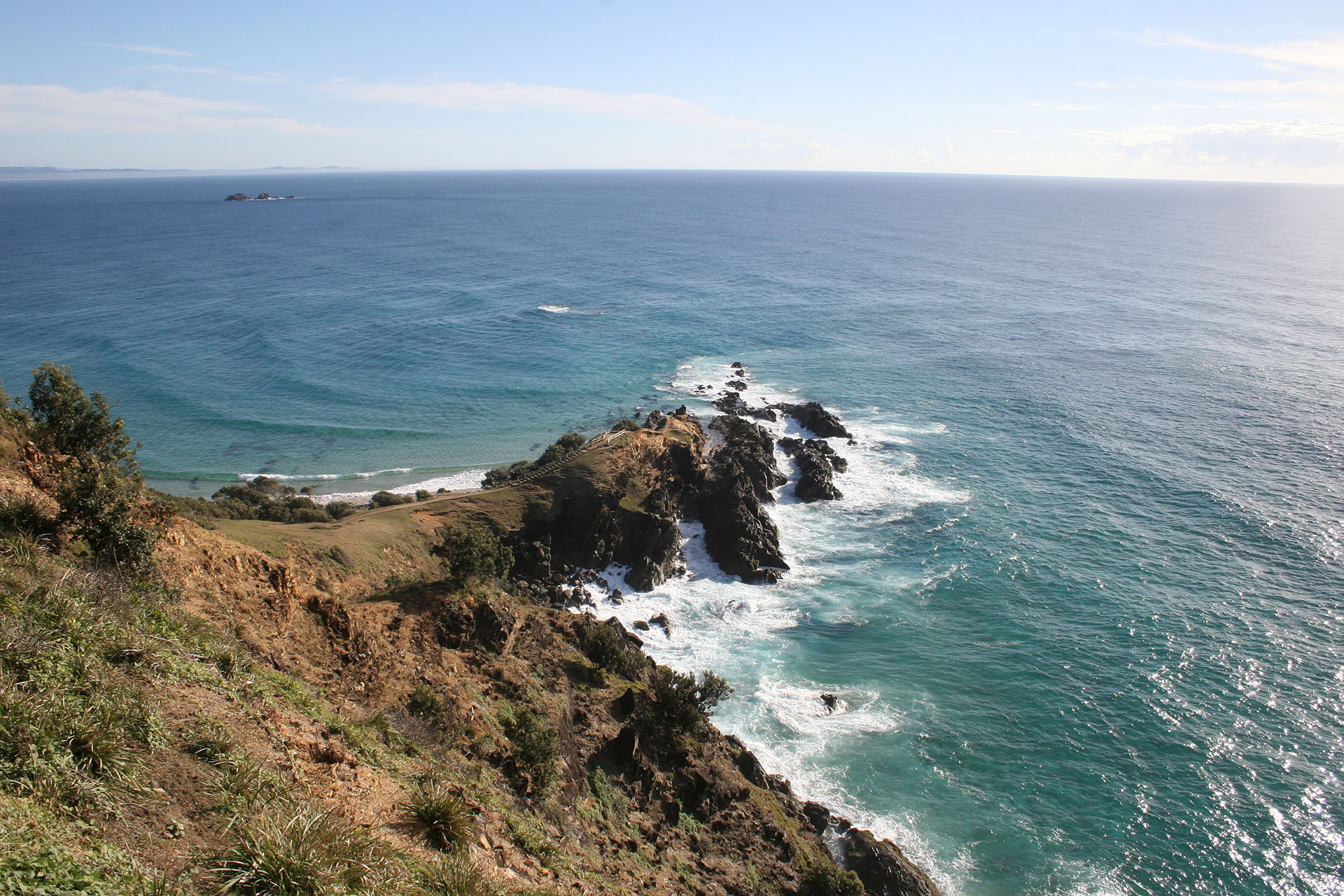 Cape Byron. Nothing but New Zealand beyond the horizon.
The extent of the roadworks is crazy. It feels like the entire Pacific Highway is being rebuilt: heaps of gravel, trucks and road workers stretch for miles and miles. Every time I hit another section like this, I'm asked to slow down to 80; after a while it becomes so annoying that I start ignoring the signs and fly 110 past each and every one of them. I'm very much determined to spend as little time on the road as possible. My butt is almost completely flattened by the endless driving, but I do not stop.
As soon as I enter Sydney, I get stuck in the slow, dense river of vehicles coming back from work. It takes me almost two hours to reach the CBD, where Alen lives: even the toll roads are congested. Also, due to me being too lazy to check the suburb on the map, I accidentally drive further than I need, and reach the needed house number on a needed street, but in an entirely different location. Luckily, it only takes 15 minutes to correct the mistake, and soon I'm back where I'm supposed to be.
I return Alen's bag to him, and we celebrate our meeting with schnapps and beef steaks. Turns out that his
damaged tooth
is causing him grief again, and therefore he's not very eager to join me on the rest of my trip to Adelaide. There's not much to see there anyway, and he's already familiar with NSW and Victorian scenery, so I become alone once again. Which doesn't bother me at all: it's just a few days until home, so it doesn't really make a difference now.
Distance

979.5 km

Fuel

$55.03

(Coolongolook)

$51.47

(Wardell)

Food

$5.90

(Coolongolook)