So with
my broken laptop
, I hurry off to Adelaide on a Thursday morning: to hand it over to the repairs, and also to catch up with a few people and do another resupply run. I also finally get my hands on the portable gas shower, which I had ordered weeks ago. Let's see if it amps up my comfort further on!
The laptop is going to be done tomorrow arvo, so I have to camp somewhere close to Adelaide. My choice falls on the Mount Crawford Forest, and it's almost dark when I get there... only to discover that the campsite has been closed (an hour ago, no less!) due to the bushfire danger. Dammit. I don't unpack at all and just spend the night in the car – to witness a ranger in the morning pulling over and
unlocking
the gate right before I'm about to leave. Talk about good timing!
Finally, on Friday I get my hands on my laptop (thank goodness the repairs are reimbursable work expense!), and during what little I have left for the day I reach a town called Keith and spend a night on some rest area nearby. Need to get to Bendigo as close as I can, because tomorrow's going to be busy!
On a sunny Saturday morning, I arrive at the Bendigo Leisurefest: following the laptop disaster, it's definitely time to transition from my awning tent to something more robust. I walk around the place and take a very close look at a few camper trailers; finally, I set my sights upon a
Rhinomax Scorpion
. I fall in love with the thing instantly... but a) it's going to cost me around $75,000 with all the options I need, and b) it's not going to be ready till late February. After weighing all the pros and cons, I close the deal nonetheless and spend the night at the Mount Alexander forest. It's pretty cold out here, especially after a few scorching days prior, and a bit crowded too, but the scenery is lovely, and a few kangaroos in the morning are incredibly cute.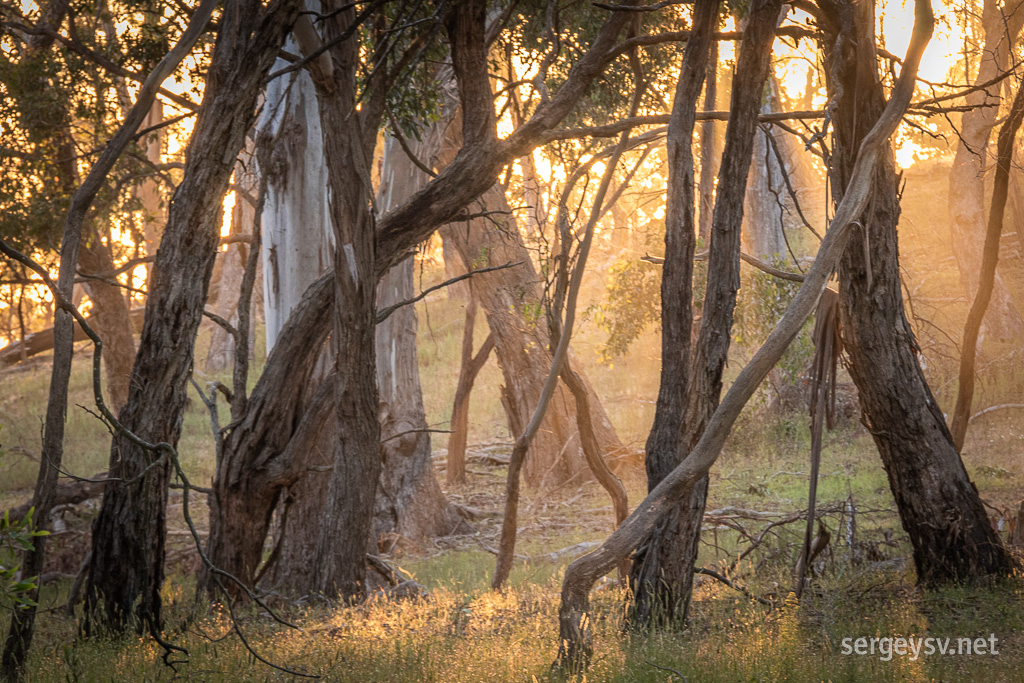 Enchanted forest at the Mount Alexander.
In the morning, I pay another visit to the dealer to finalise the paperwork, and after that I'm off to find myself another campsite for the week – still with the tent, till February at least. A few hours later, I reach the area called Green Lake; the lake is nice, but the water levels are low, and the scenery is a bit meh. Well, it's too late to change it to anything more picturesque, because it's late Sunday already, and I have to get to work tomorrow.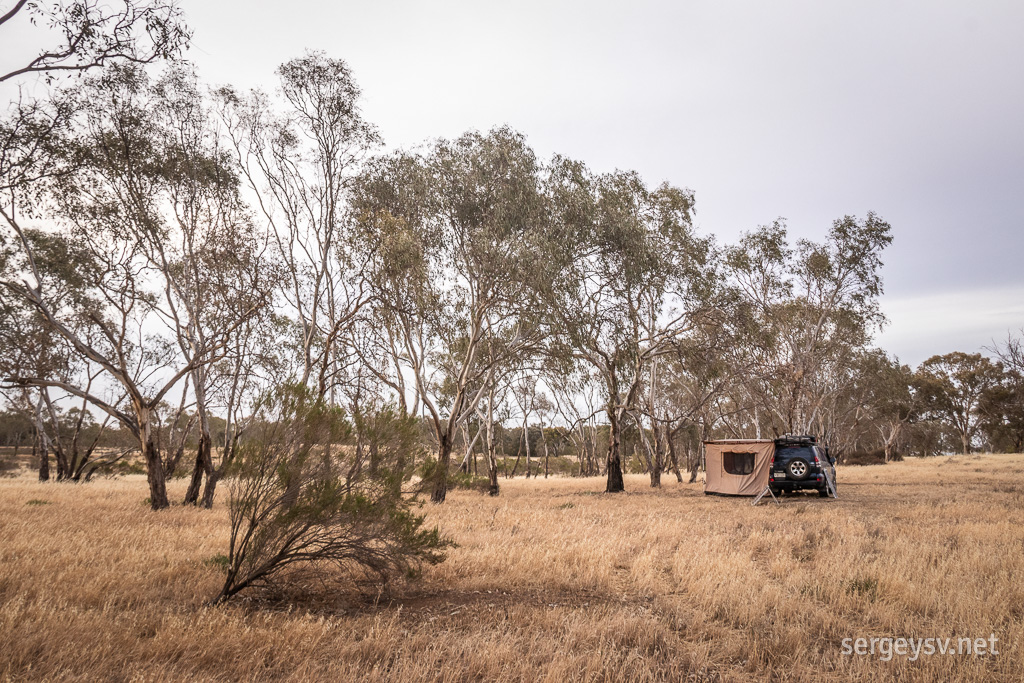 New camp.
During the next few days, the weather is a bit all over the place. Crazy bushfires of New South Wales don't reach here, luckily; however, it's super hot one day and super cold another, to the point where there's not enough sunlight to charge my batteries. There's a fair bit of wind, too, and after sailing like crazy all day (making me look and feel like a sailor myself) my tent collapses again. This prompts me to make a few more adjustments to the damn thing whilst I wait for my new camper. Once that's out of the way, the rest of the week goes pretty good, and I even manage to make a few decent photos in the meantime. The portable shower doesn't work very well, but I'll probably sort it out in the days to come.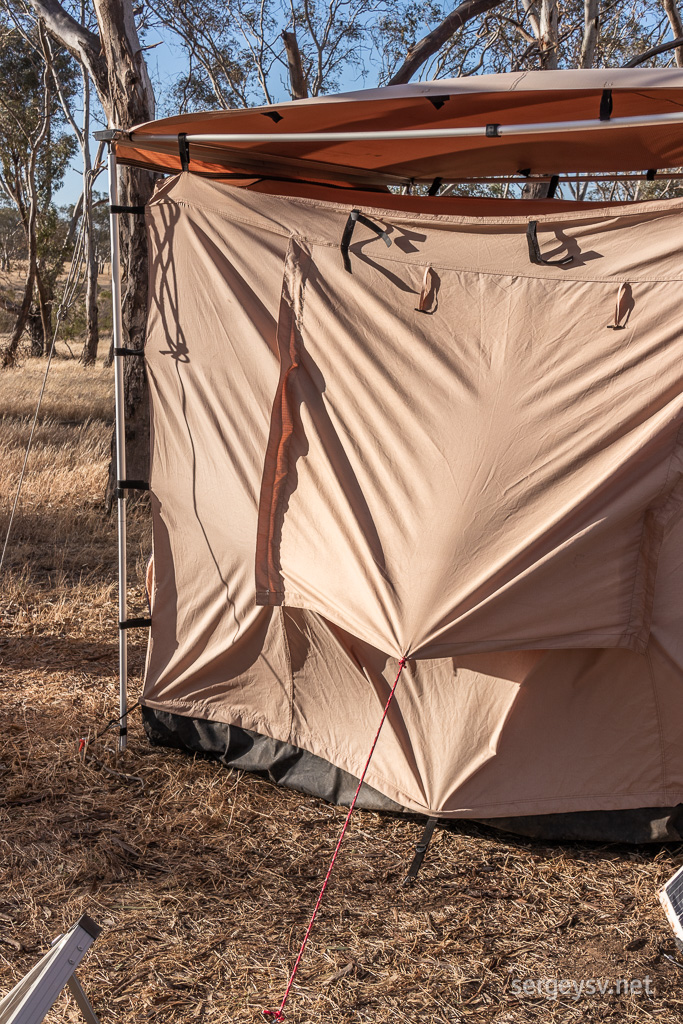 Extra guy ropes.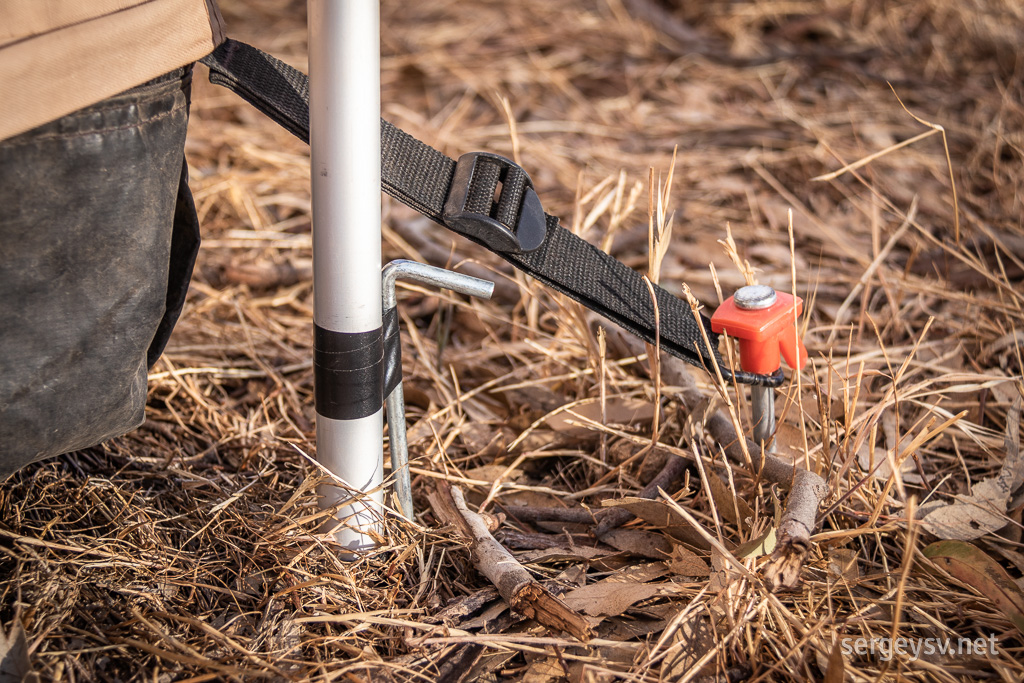 Extra tie-down points.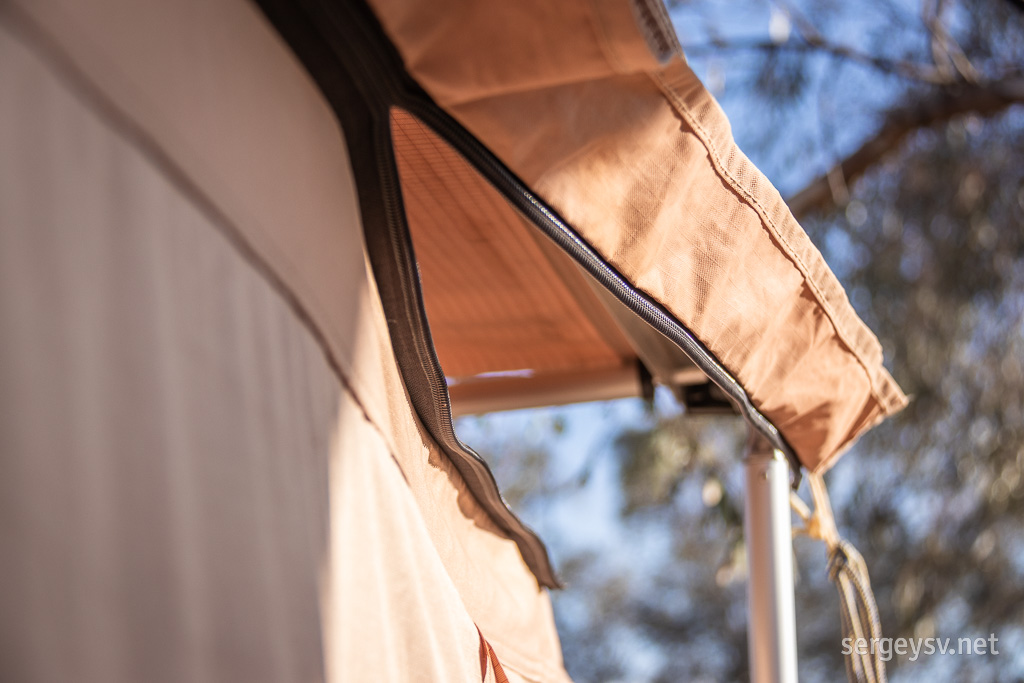 This zipper doesn't look good, though.
Rabbits detected!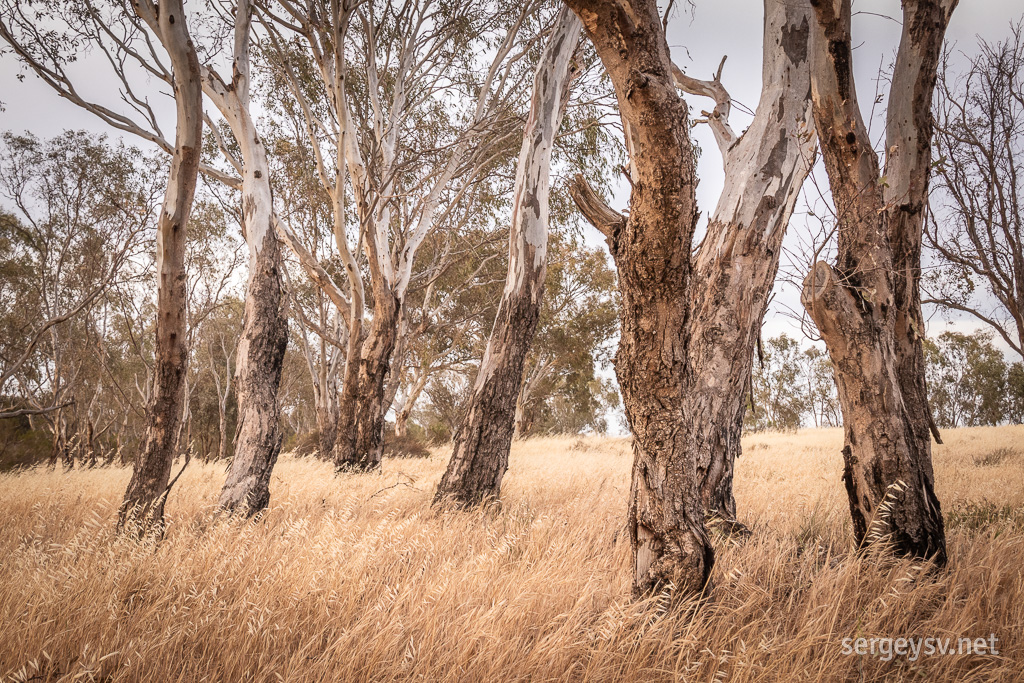 The gums and the golden grass.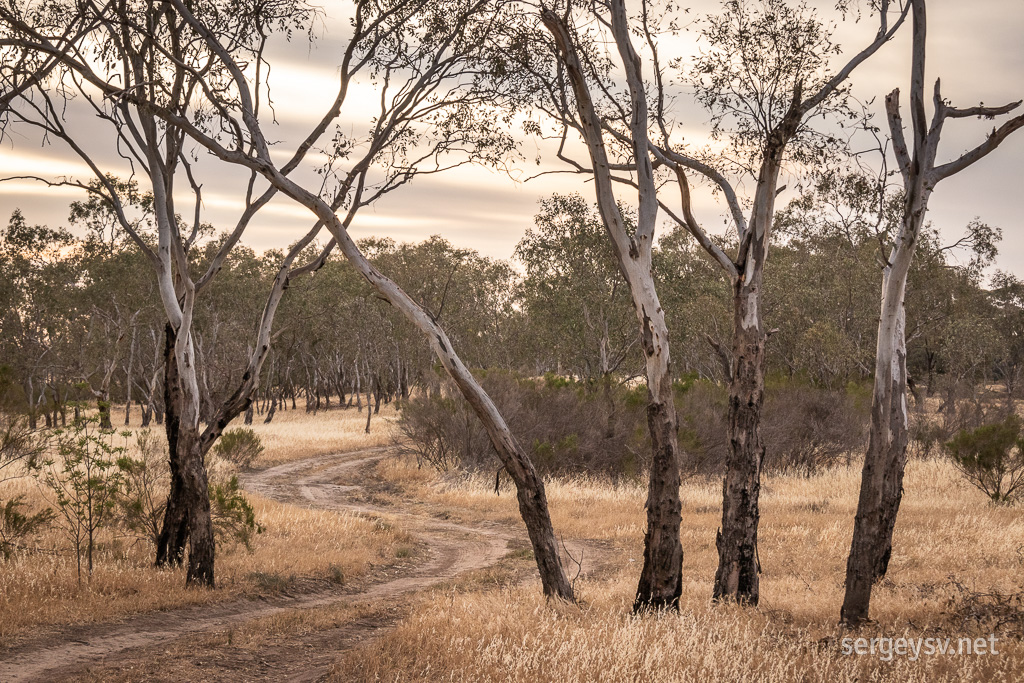 Kinda beautiful in its own way.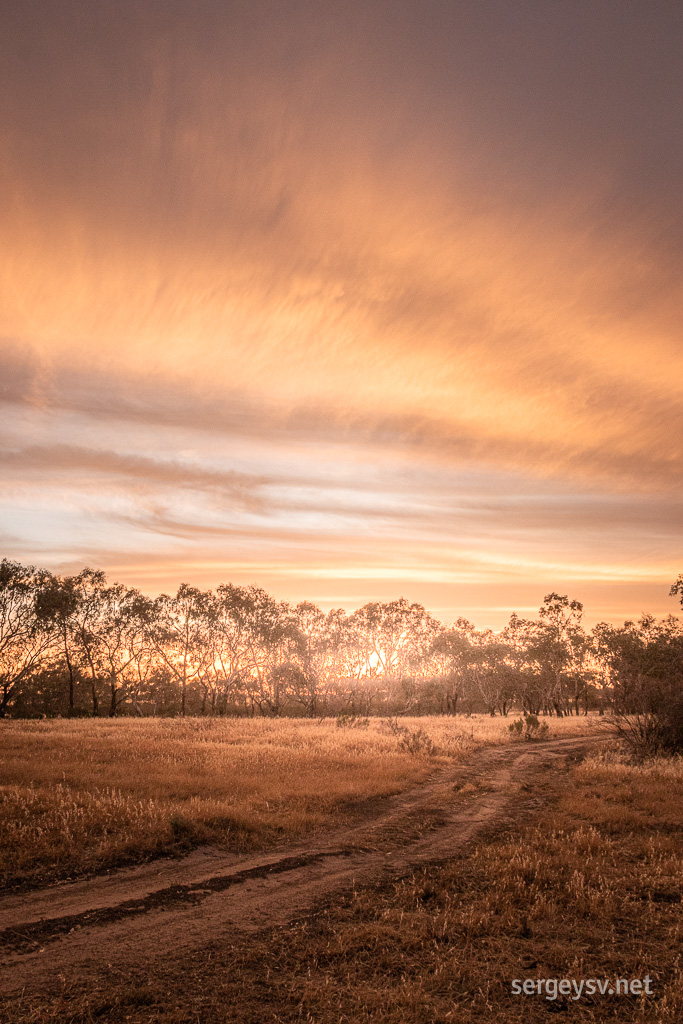 A good sunset at last!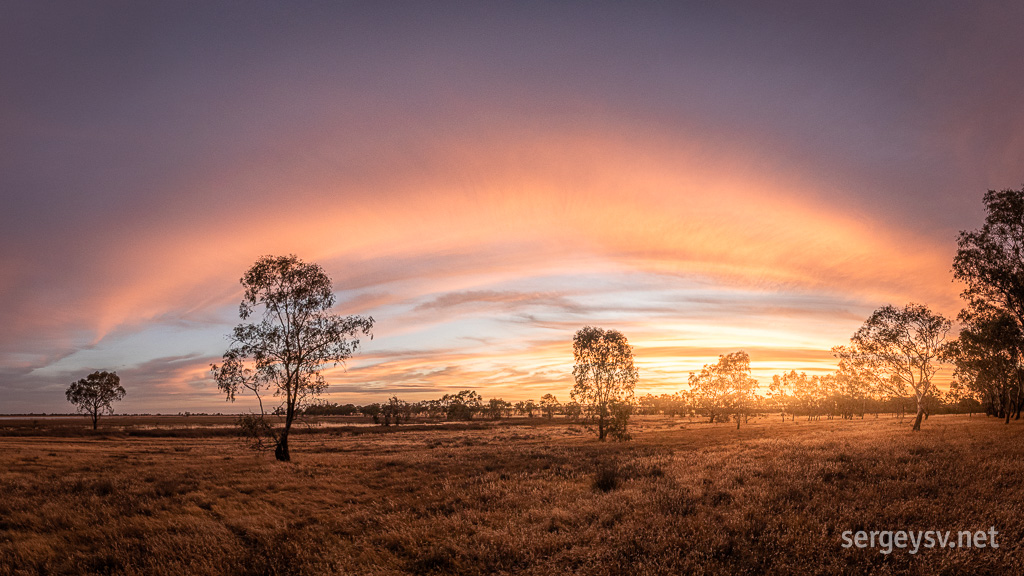 Looks at those clouds!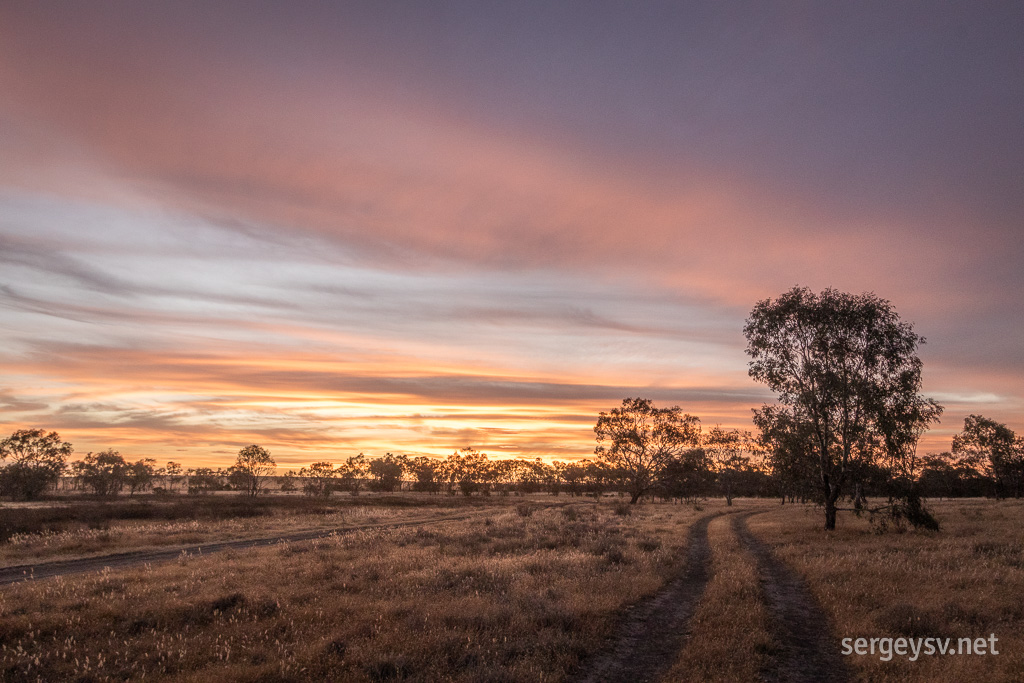 The day is calming down.
Come Saturday, I hop off to Melbourne to do some extensive shopping, including the new extra-warm blanket and extra-warm jacket. After that, I spend a night at a place called Treetops Reserve (pretty, but cold), and in the morning I'm heading out north. I'm still not sure where to go from here, frankly; either back to SA, or up north to Queensland. Will probably choose something in between and decide later.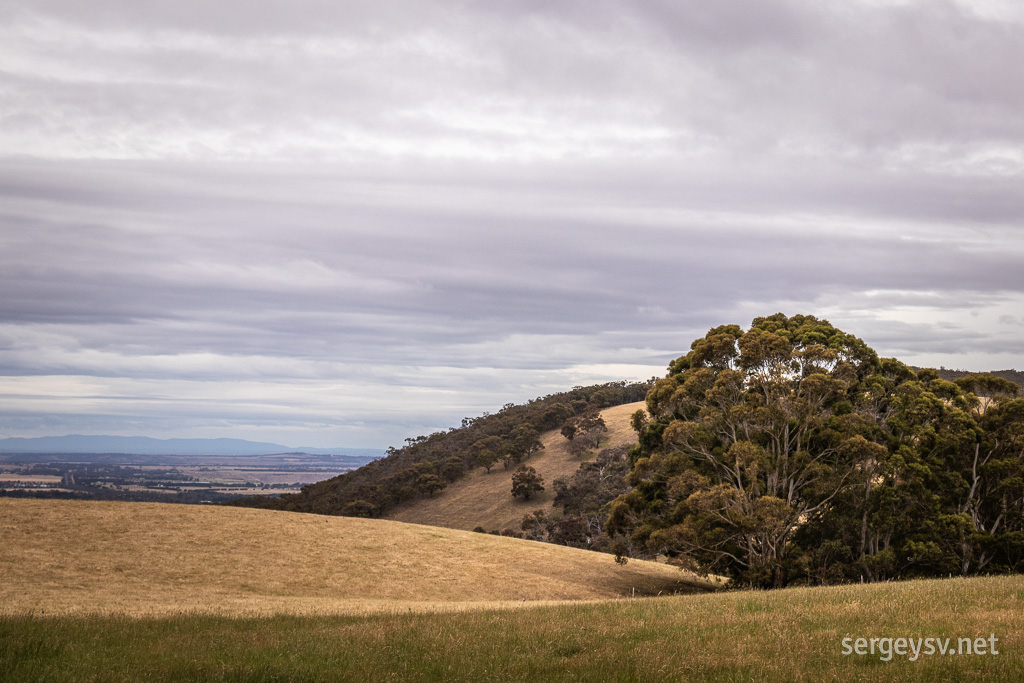 Last glance at Victoria.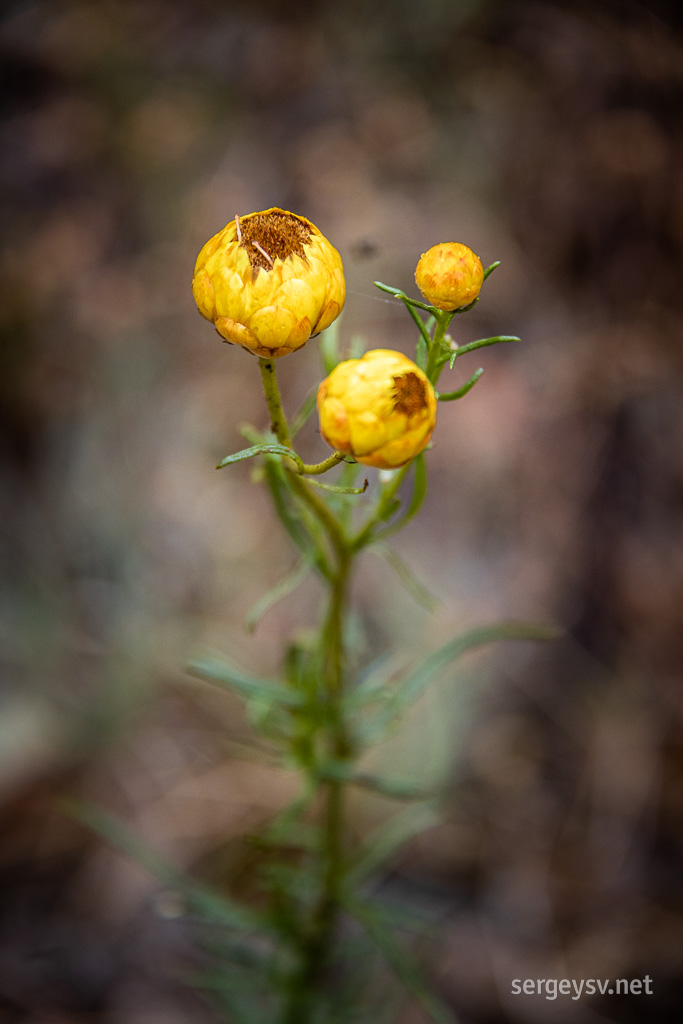 Pretty woodland flowers.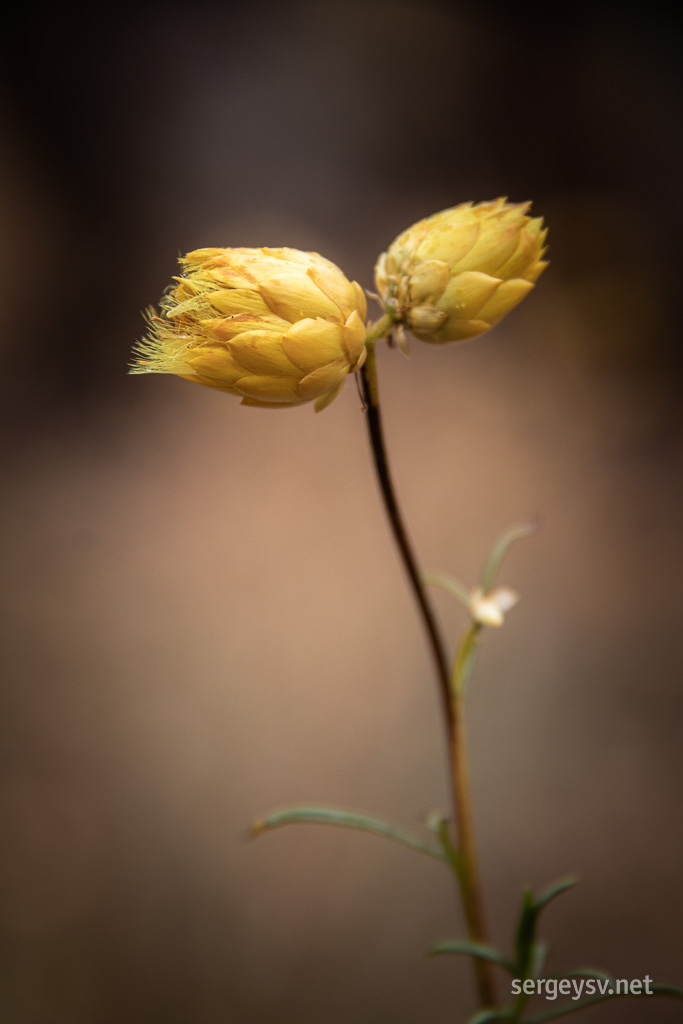 Anyone knows what they're called?
Finally, I enter New South Wales again and make my camp next to a town called Hay, on the Murrumbidgee River. The phone signal is a bit shaky, but the river looks nice, and there are no other campers around at all, apart from one nice older bloke. Let's see if I can take some good pics here next week!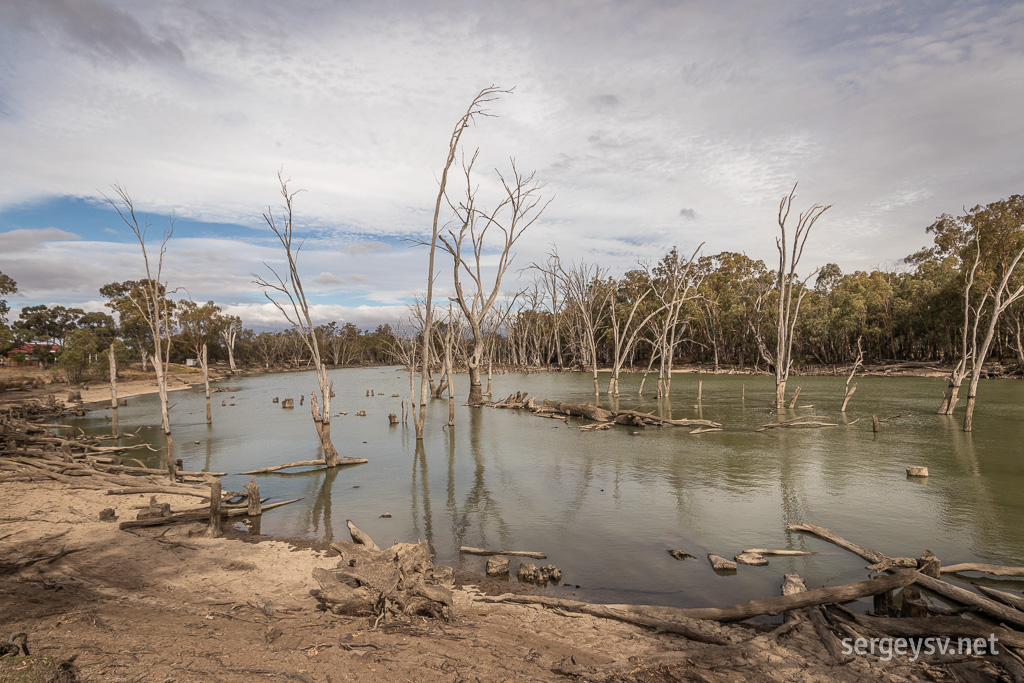 New campsite! Looking good.