Camping near Hay turns out to be quite a pleasant experience. The weather's nice (not too hot, not too cold); the flies are there, but not excessively so; and the scenery is definitely worth going out on a sunset or sunrise to take a photograph or two. Thanks to the recent drought, the water levels are quite low (about two meters lower than usual, in fact), but there's still enough for all the pretty reflections and the overall serenity. And the wildlife, of course. My neighbour Robert even says that there are wild pigs somewhere around, but, unfortunately, I fail to spot any.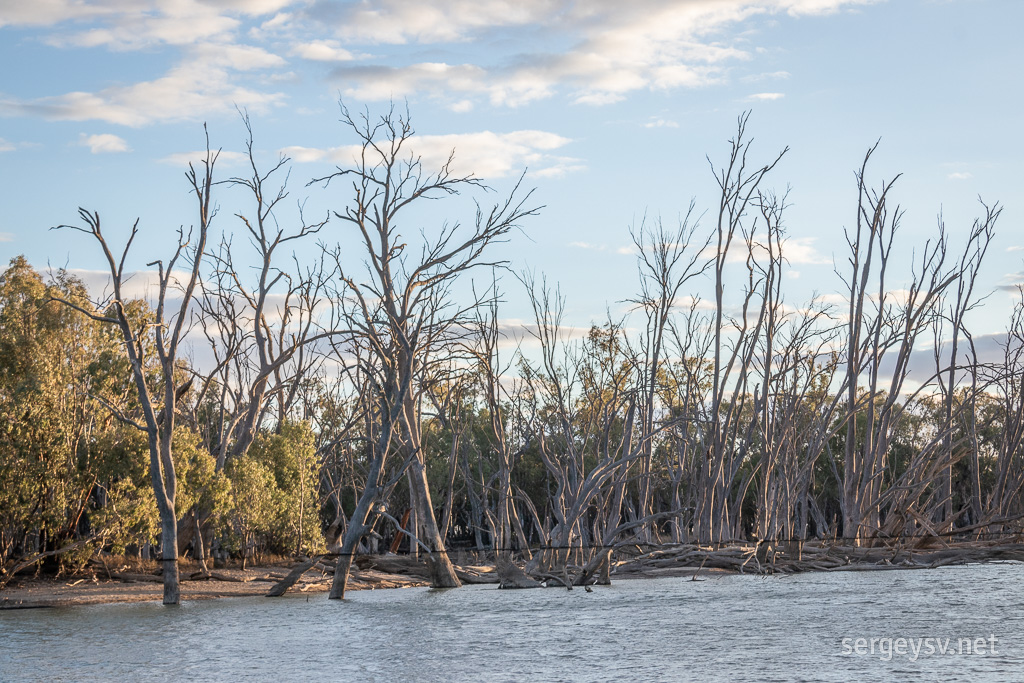 On the Murrumbidgee River.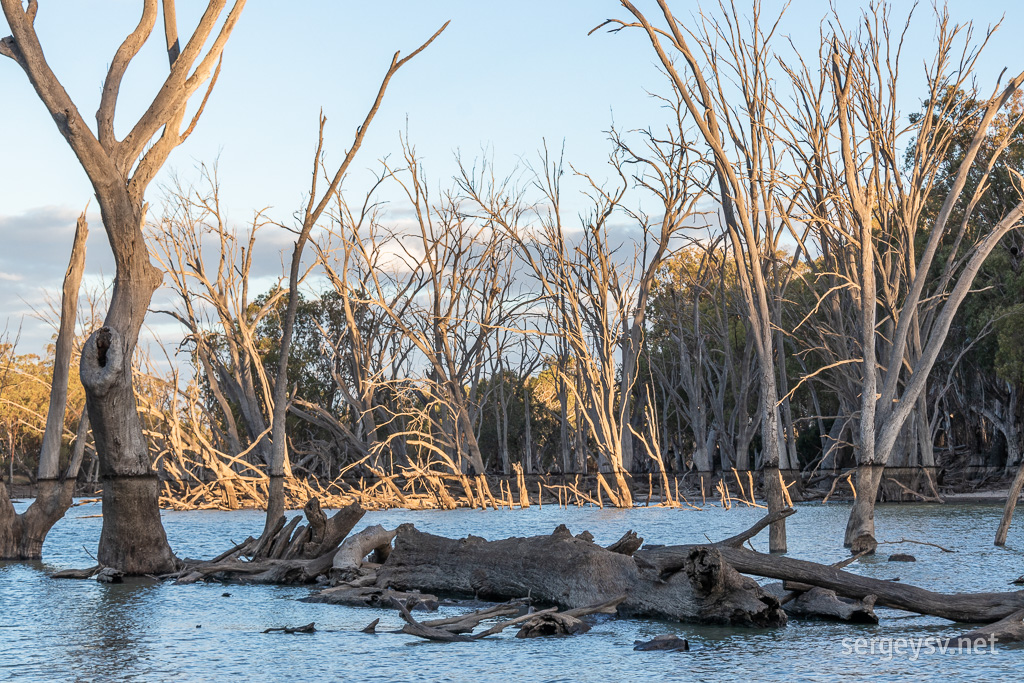 Love these tree trunks.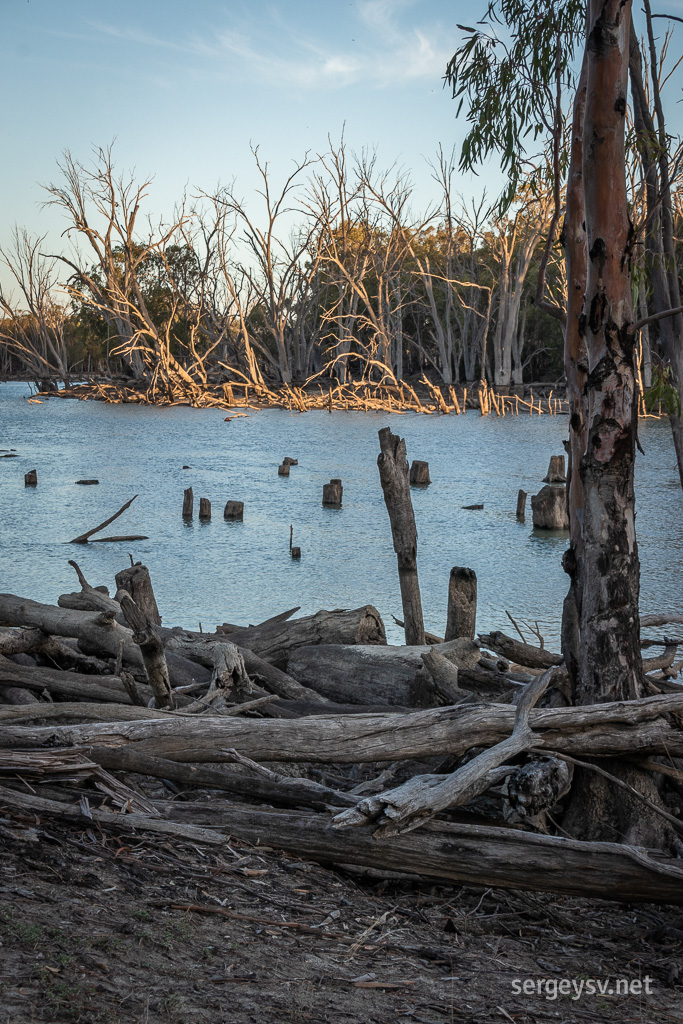 Plenty of them everywhere.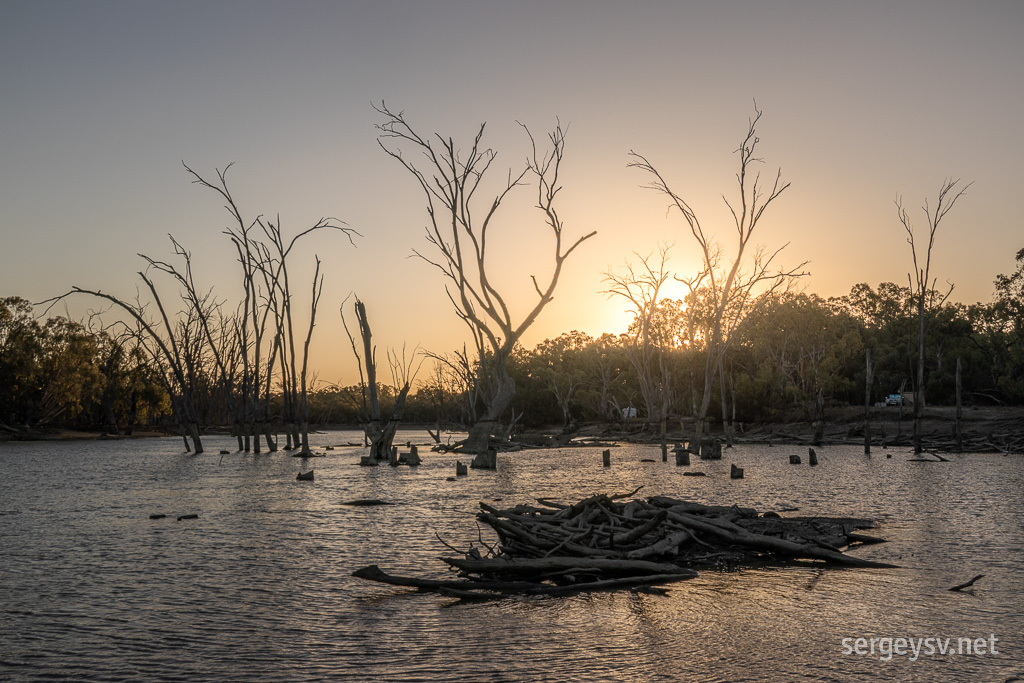 A cloudless sunset.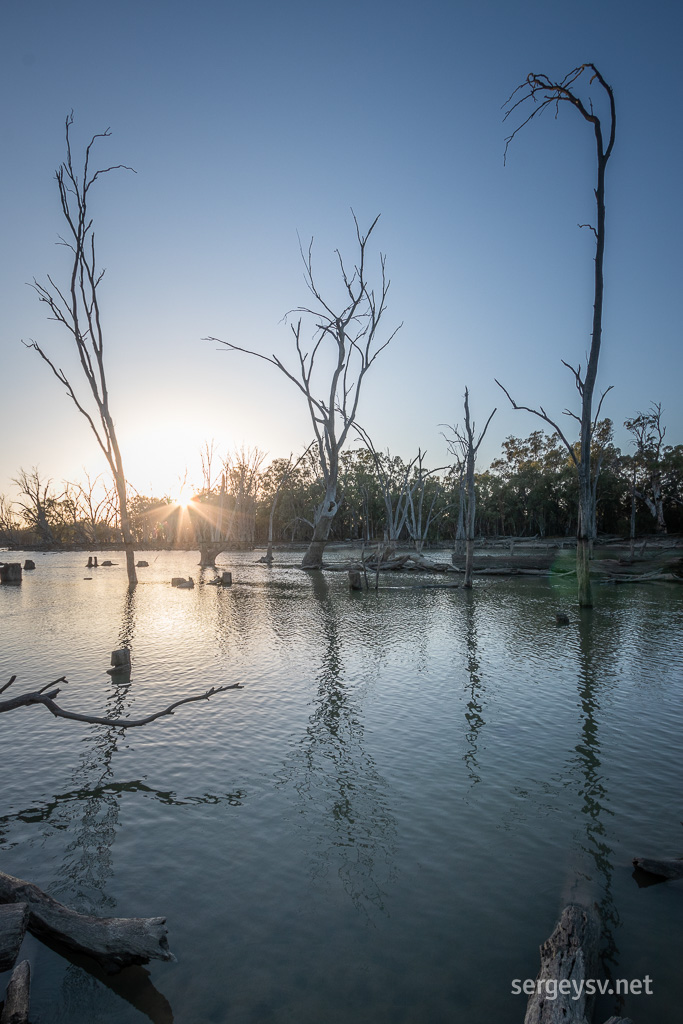 A cloudless sunrise.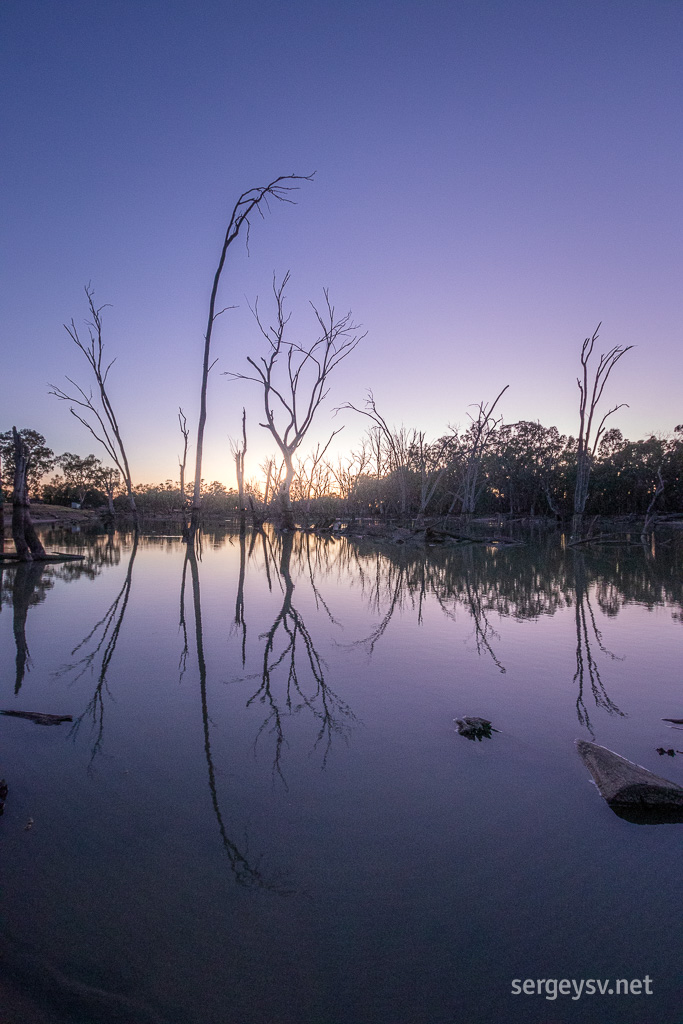 Right before one.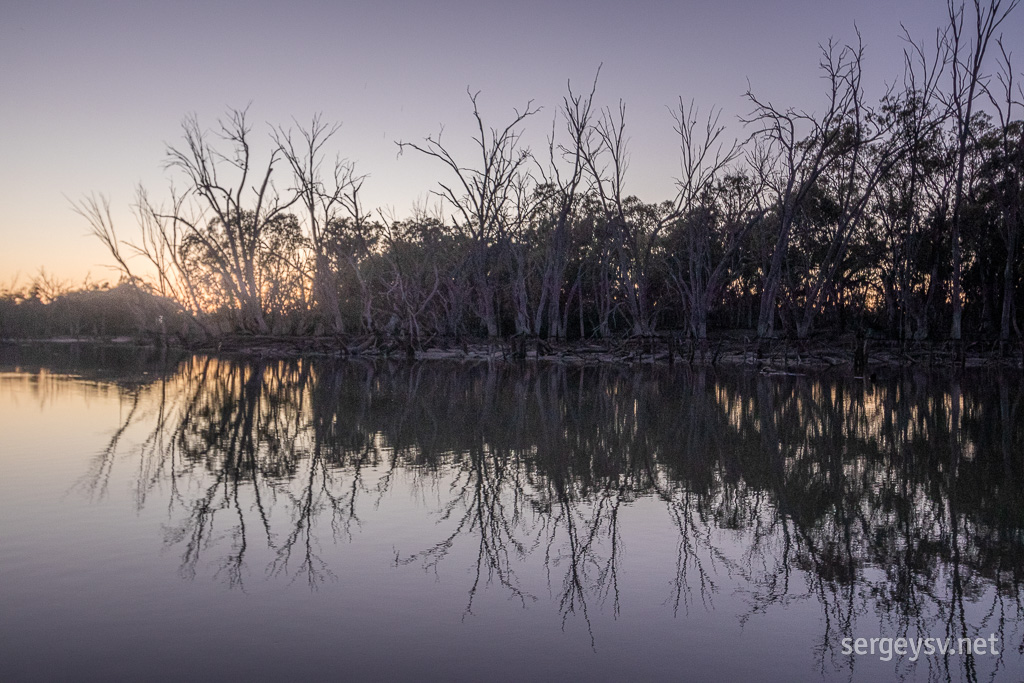 Love a good reflection.
Looking back.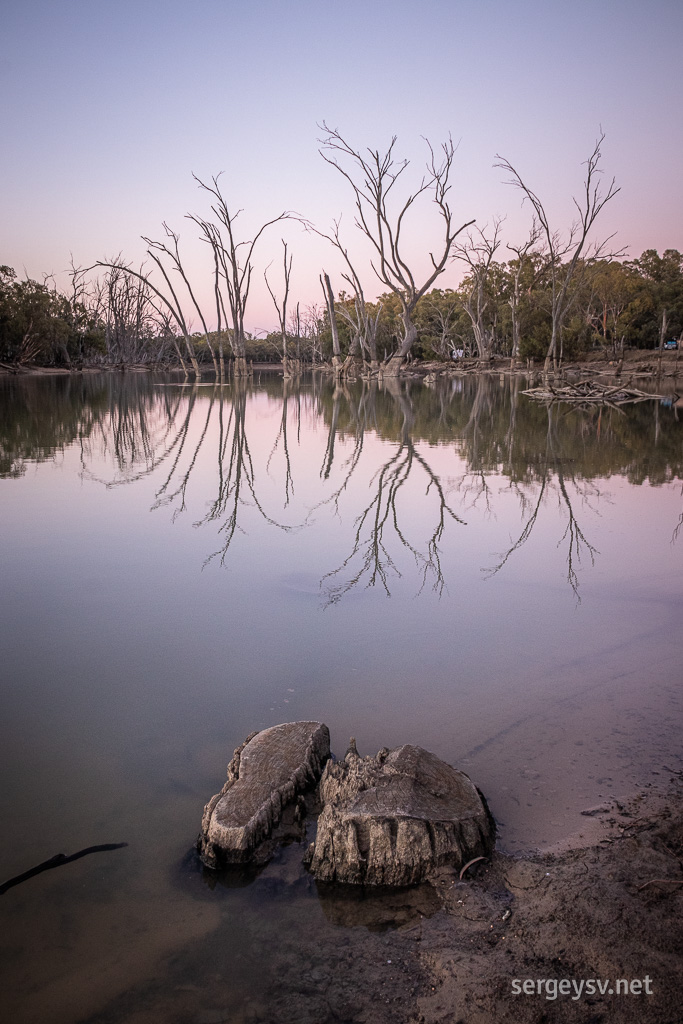 Looking back in portrait orientation.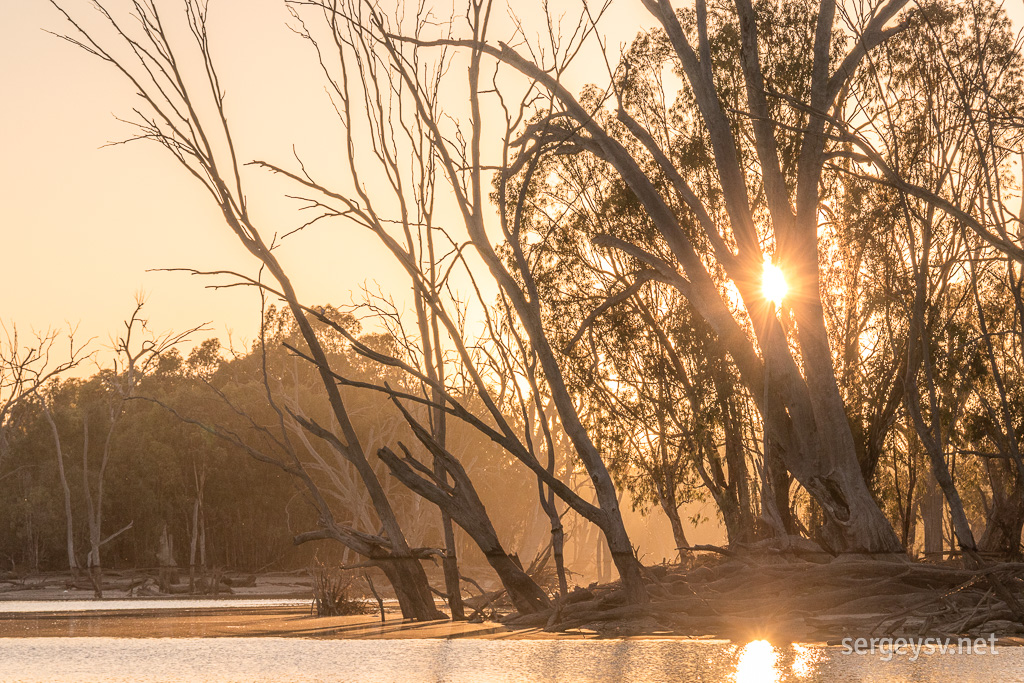 The sun is here!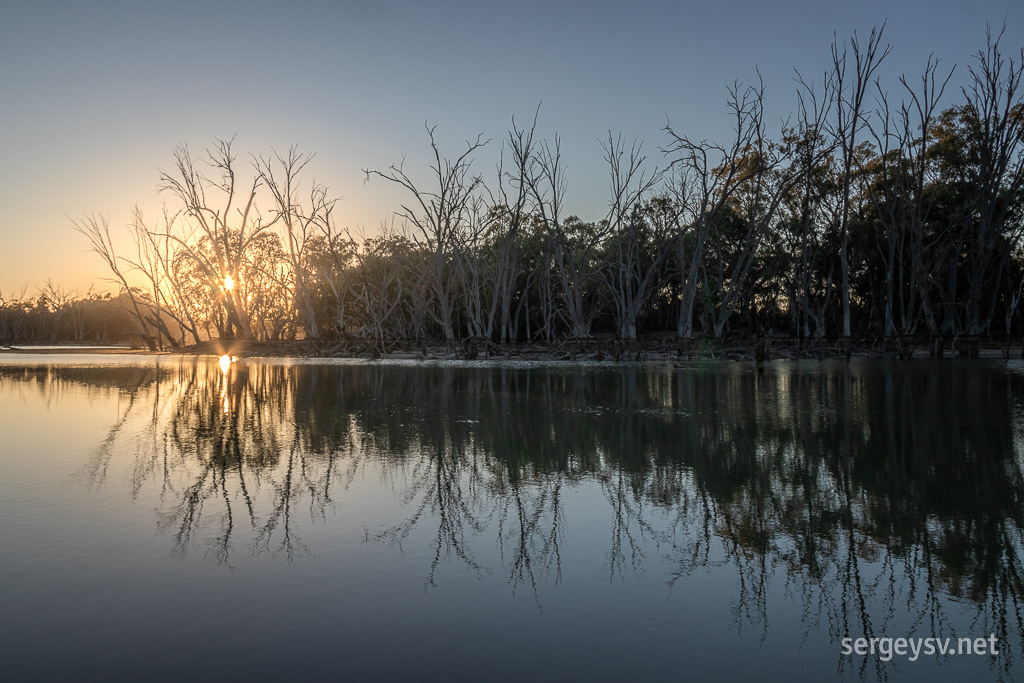 Right over there.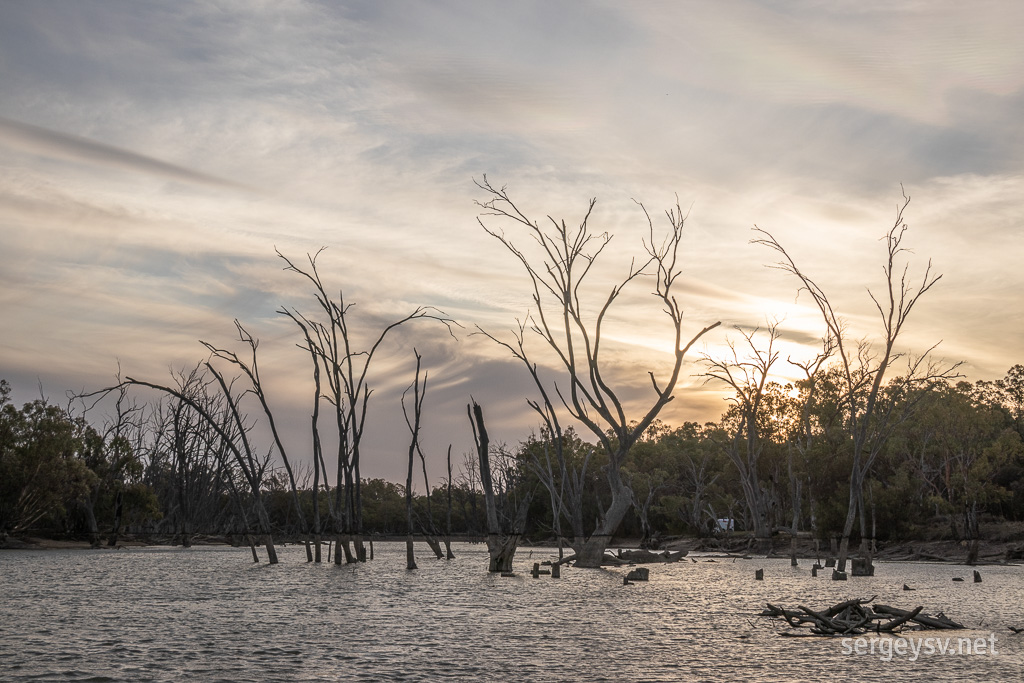 Looks like another good sunset is in the making.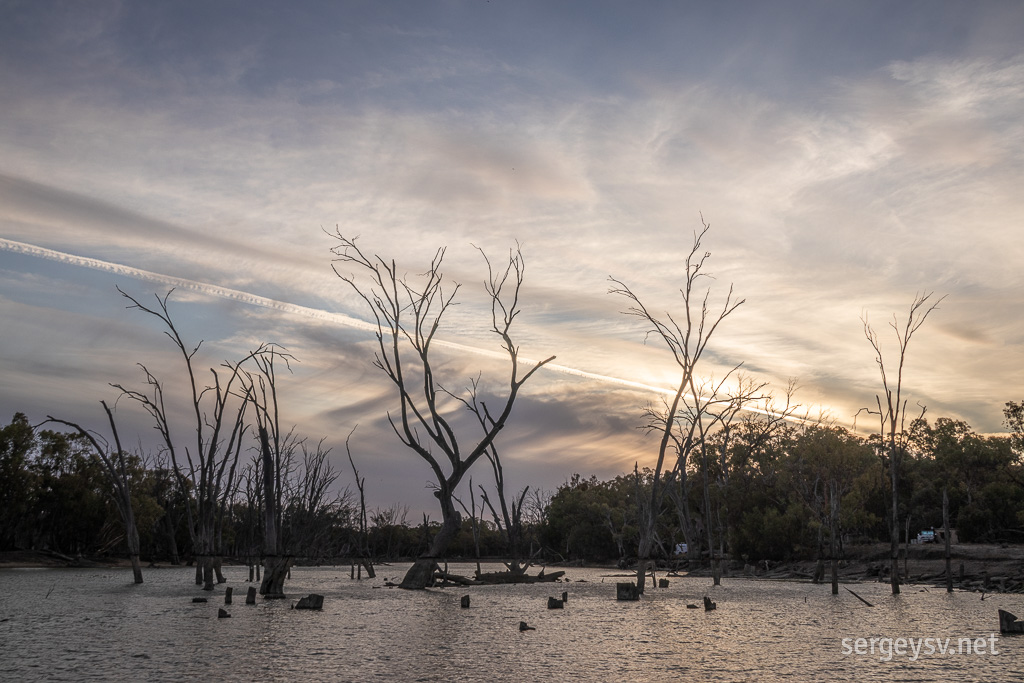 Some very striking lines up there.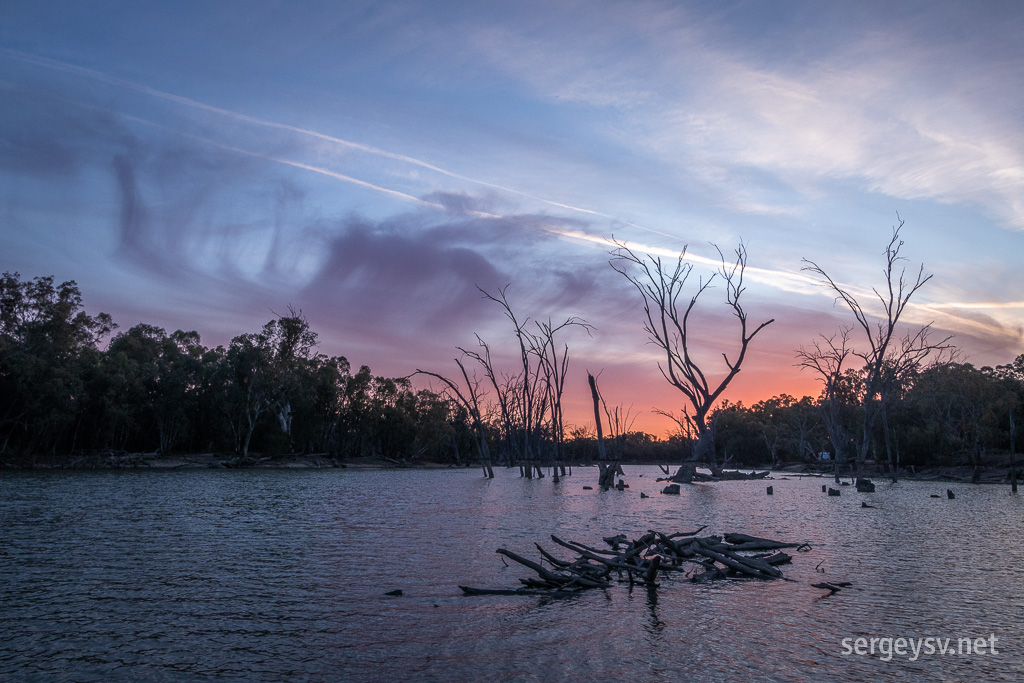 Clouds are going crazy.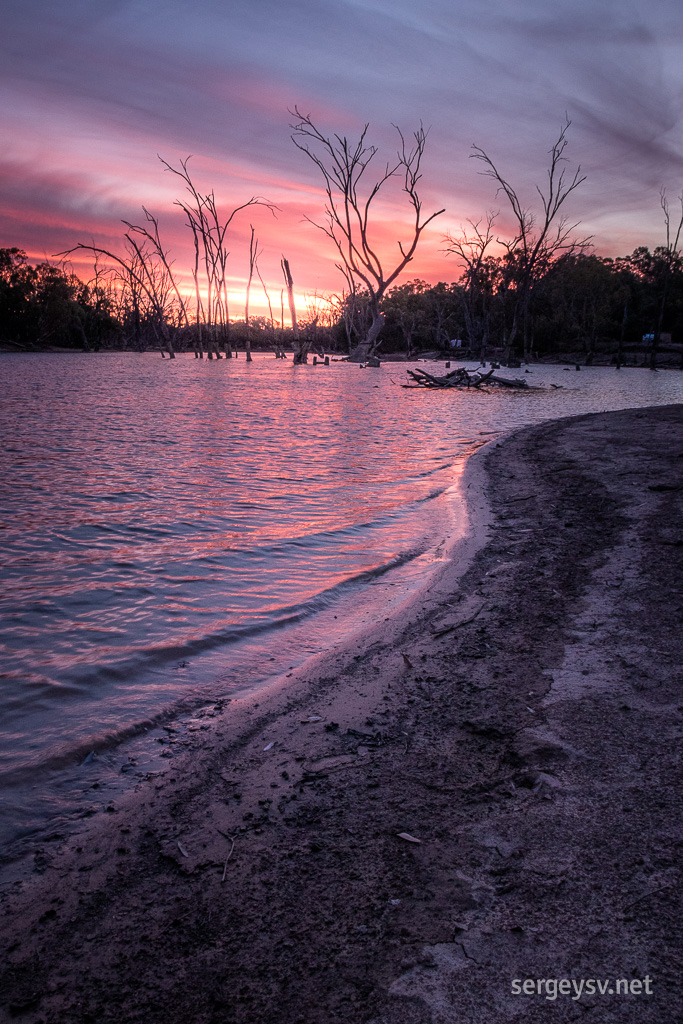 Leading lines.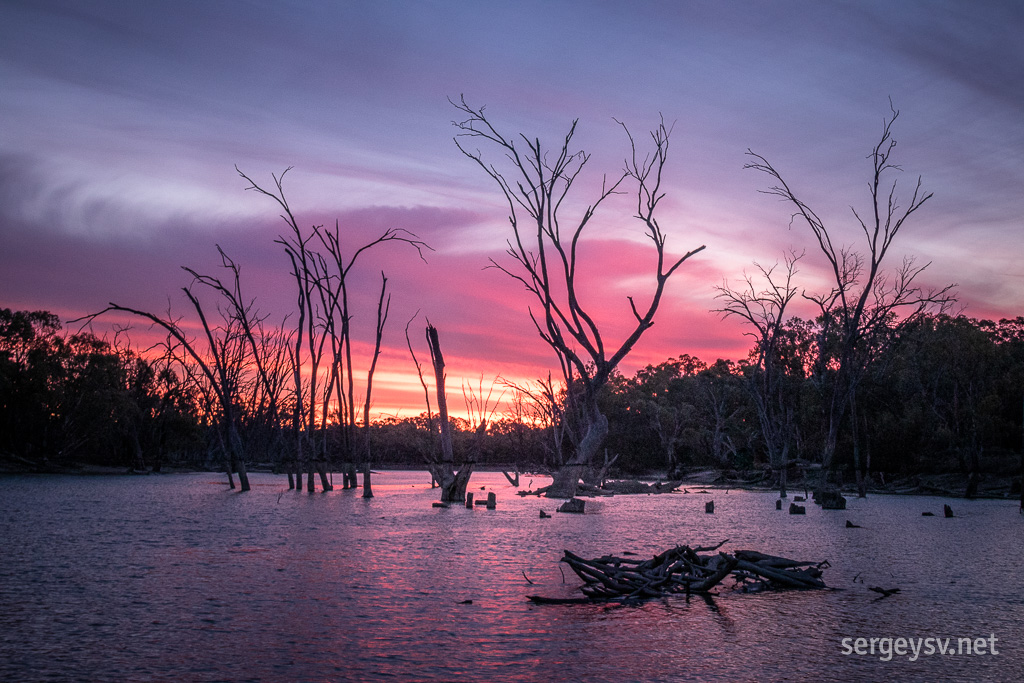 Now that's what I'm talking about.
During the week, I make my rough plans for December. The final goal is for me to reach Darwin: to catch up with M, who's also going to be there during Christmas, and to witness the famous wet season thunderstorms. To that end, I decide to go to the tropical Queensland first, and slowly make my way from there to the Top End in the weeks to come.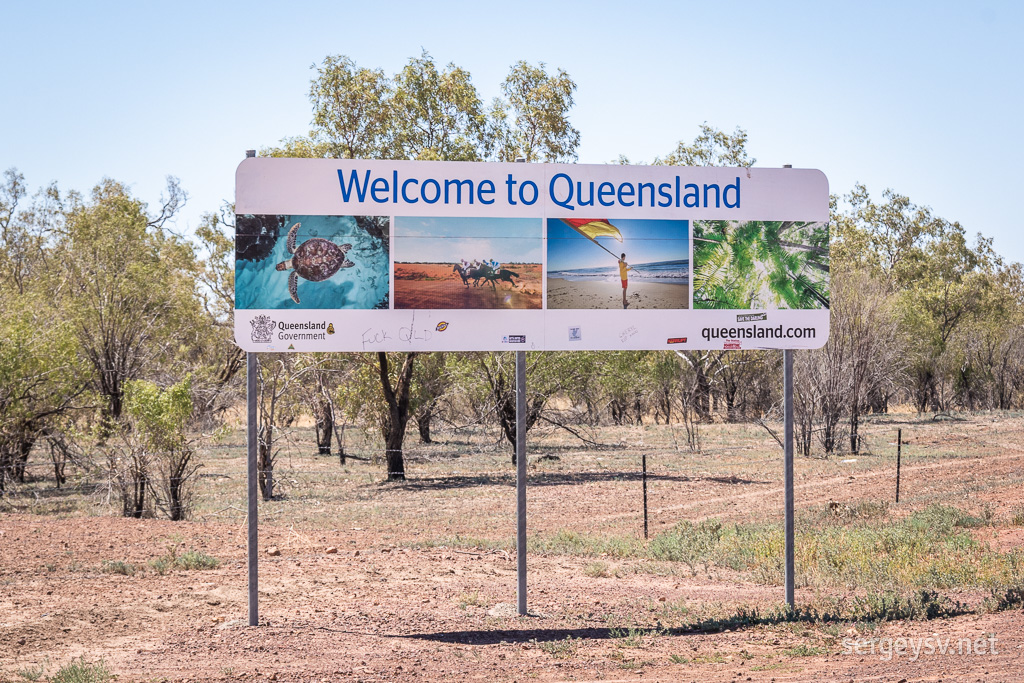 Welcome!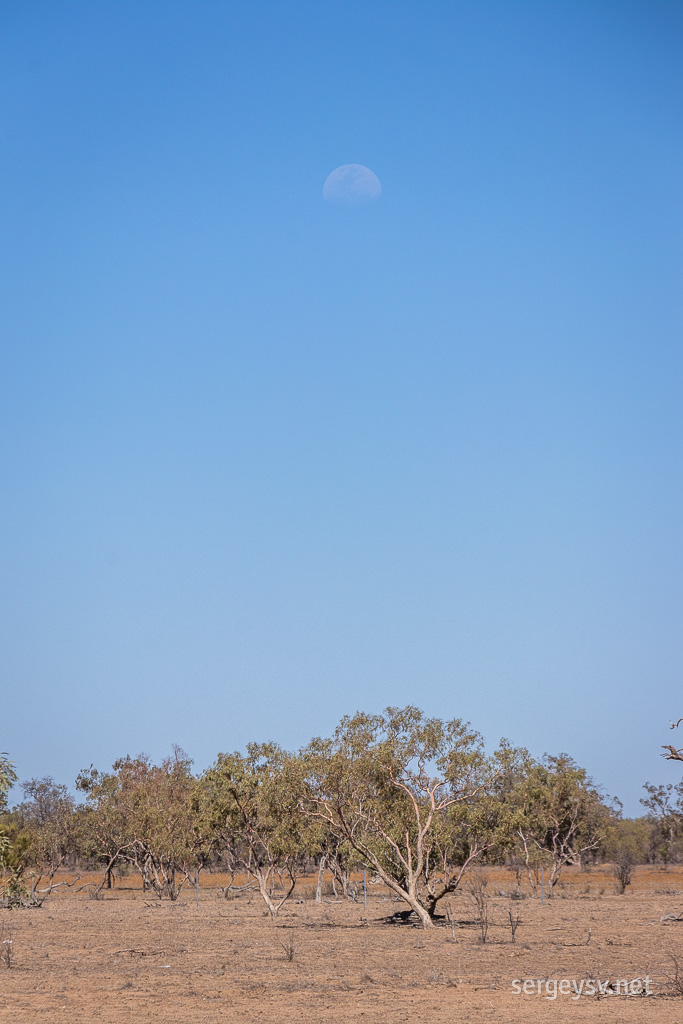 Moon rises over the outback Queensland.
The road from Hay to Mackay proves to be quite interesting. I've never visited the outback NSW and Queensland before; it has some peculiar look, with all the arid and dry landscape but with lots and lots of conifer trees. Not sure if that makes for any good photography, but maybe later! For now, I must drive for quite a bit – 2000 km in 2 days. Luckily, the Queensland road authorities keep me entertained along the way.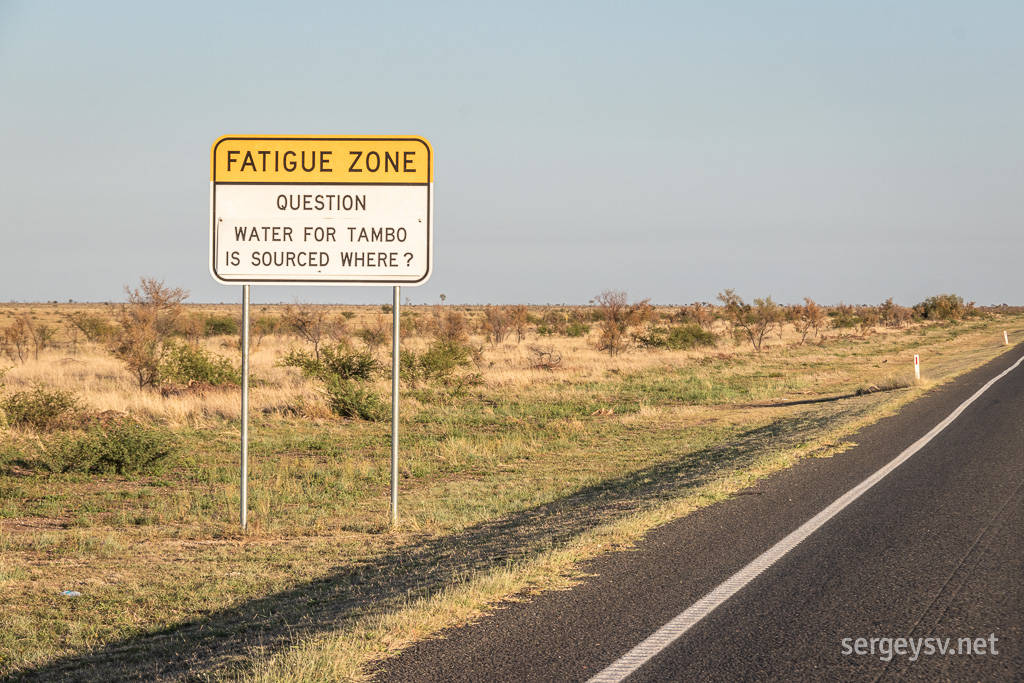 Question.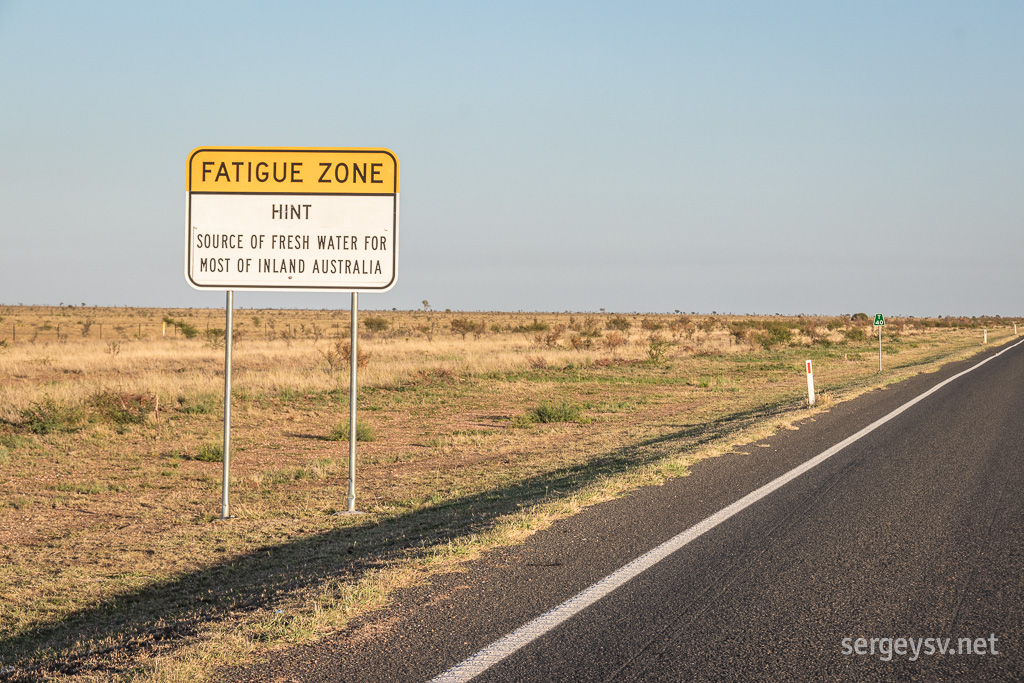 Hint.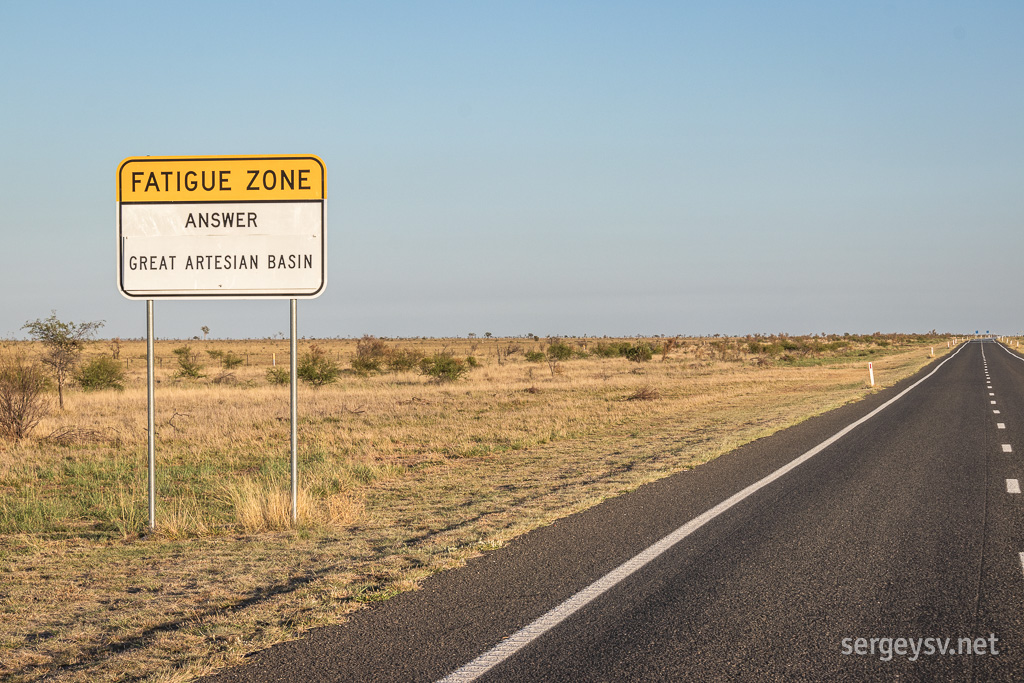 Answer.
I spend the night at a town called Augathella; a nearby pub has a (free) camping ground next to it and (not so free) shower facilities. As I go further and further north, humidity and heat slowly increase, and the scenery changes as well: I'm approaching the Great Dividing Range. It's also interesting to see signs like
You are entering the Lake Eyre catchment
– so far away from the lake itself, and only a few weeks since I've
been there myself
. North of Alpha I begin to see the first termite mounds (love 'em), and also hear cicadas noise for the first time (if that's what it is): almost like someone is releasing air from a gigantic tyre in the surrounding forest. Pretty cool.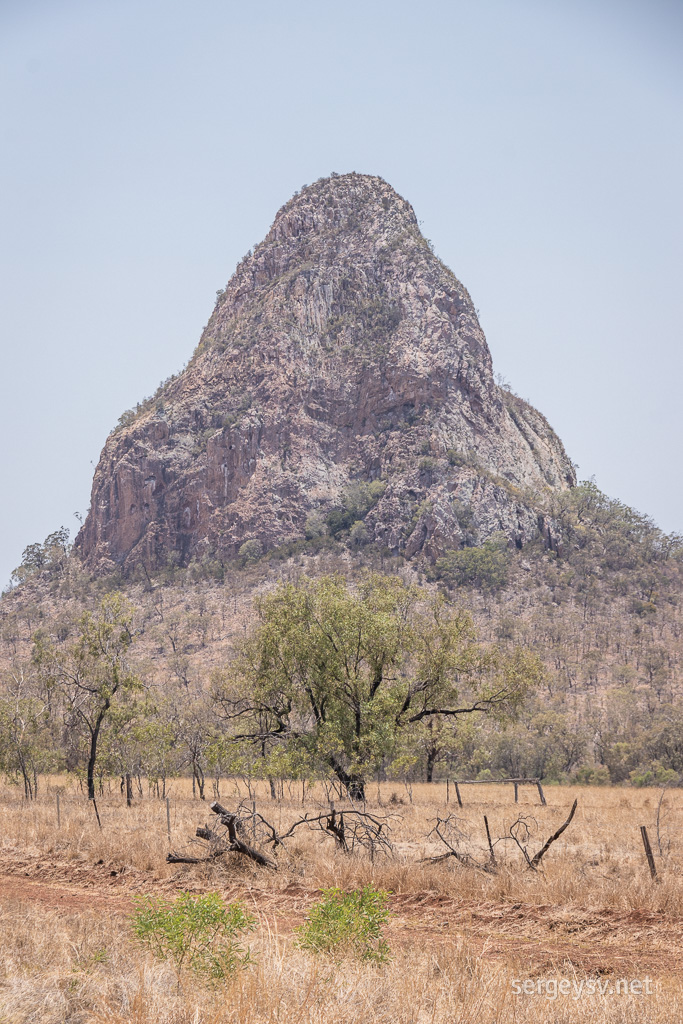 Wolfang Peak.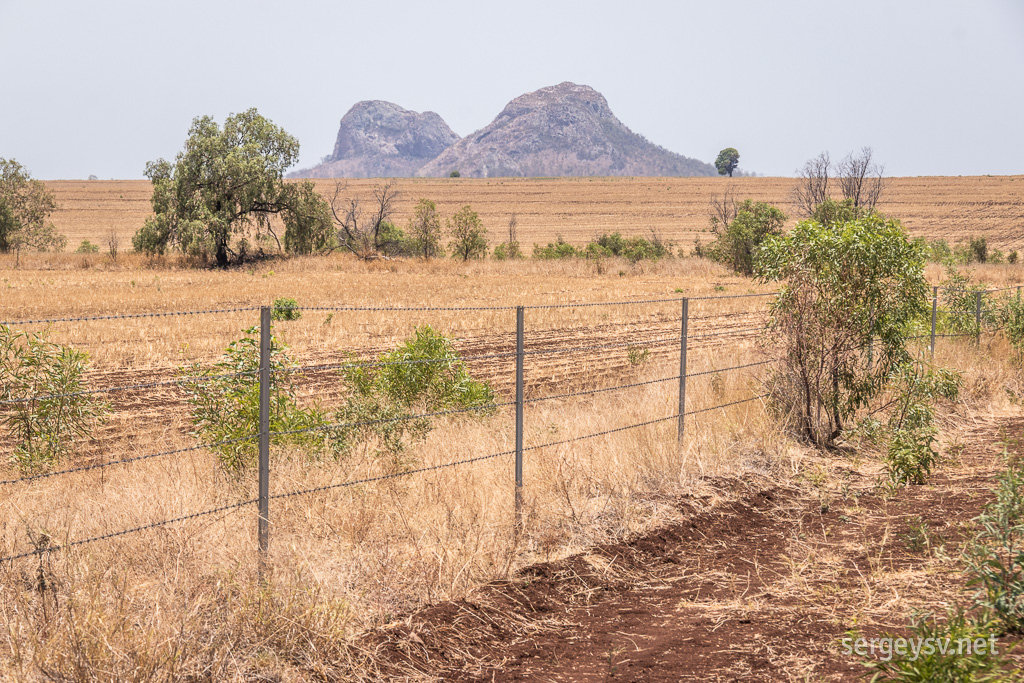 Mount Castor and Mount Pollux.
Finally, I reach the campgrounds at Notch Point, slightly south of Mackay. It looks wonderful already, especially when I manage to find a great spot on the slope of the hill. Surrounded by water as far as the eye can see, with the clear unobstructed view both for sunrises and sunsets... what can be better? Especially after two days of constant driving through the hot, dusty Australian bush.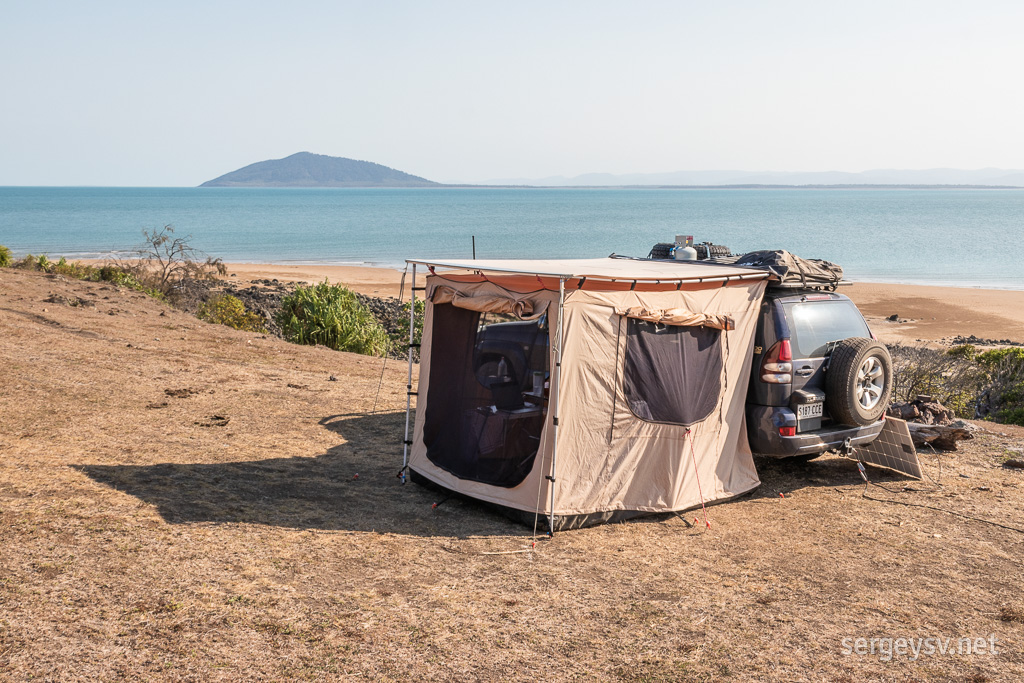 New camp.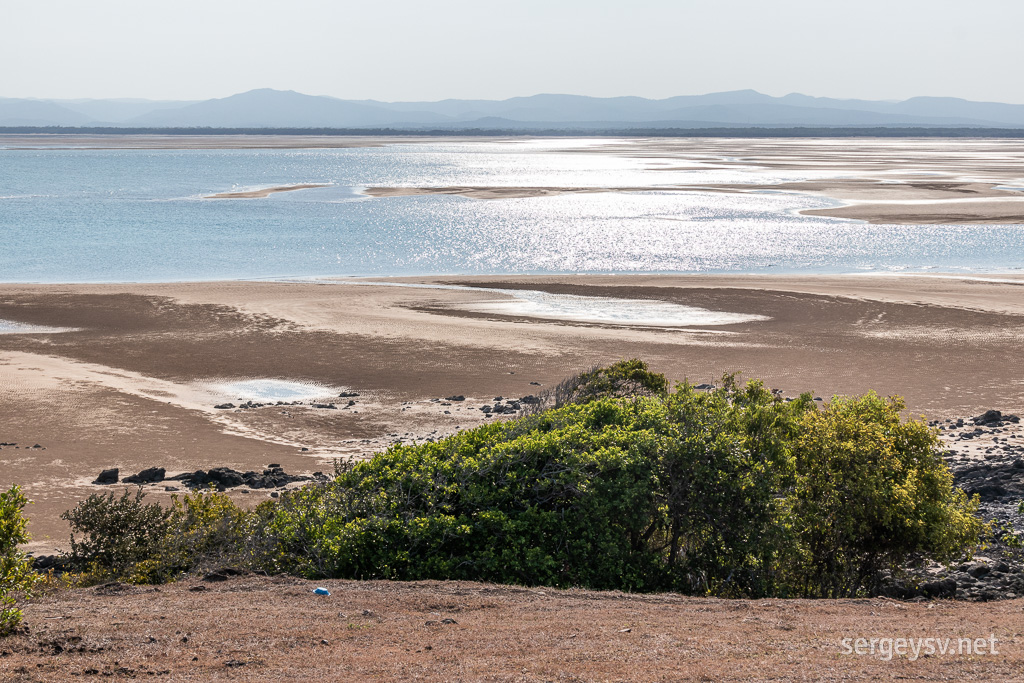 Gotta say: looks pretty awesome.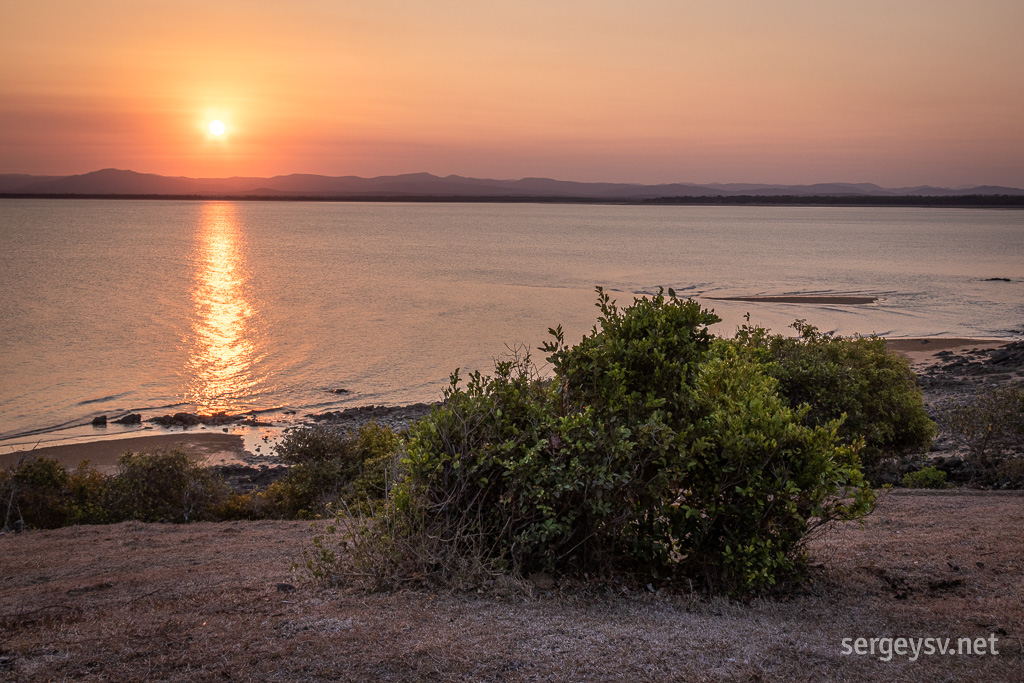 Sunset time!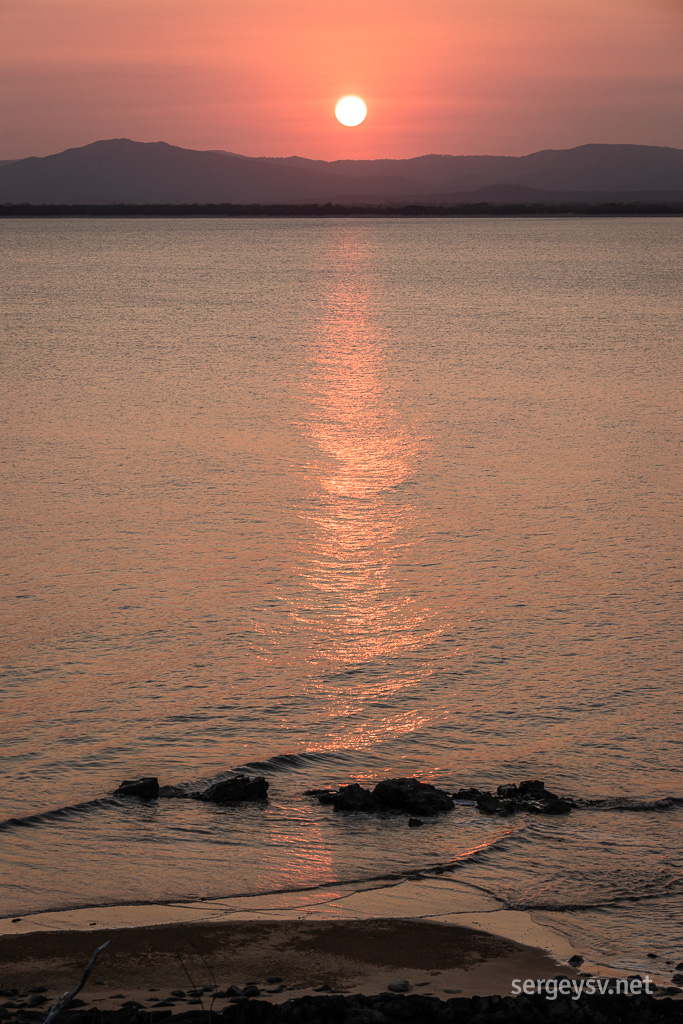 Sun looks oddly red.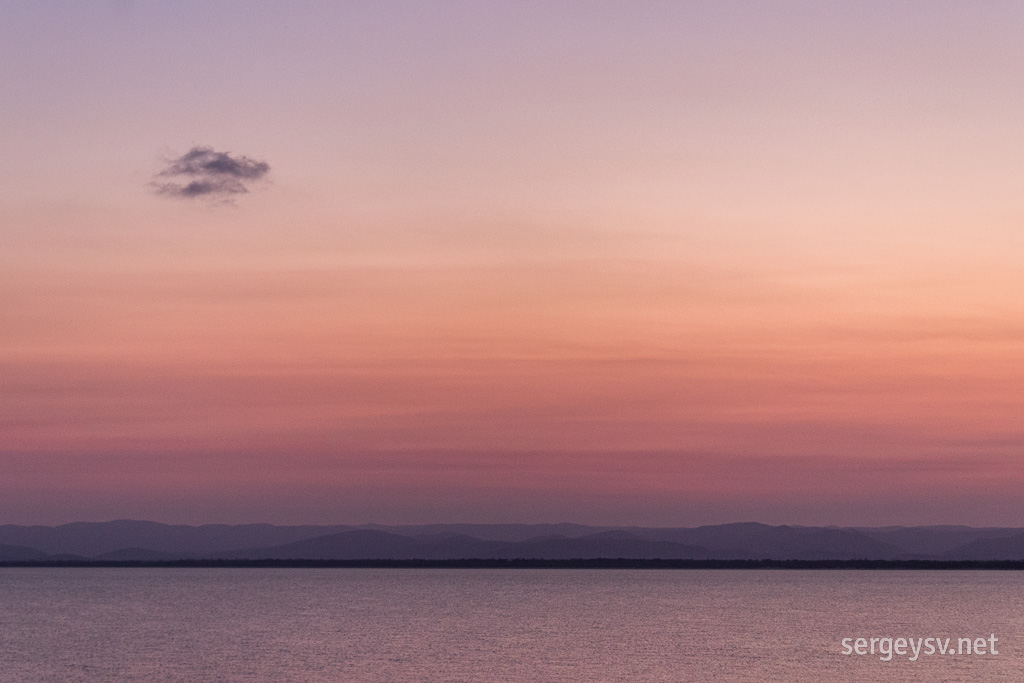 Some quiet minimalism.