Distance covered: 198 km
Given that I'm still here, and the park pass gives me a few more days of exploration, I decide to visit a couple more places around El Questro—after topping up the coolant, of course. I head over to the 4WD Blanco trail, but even at the very beginning it looks way too intimidating: giant rocks all over the place, etc. Would be nice to improve my off-road driving skills… but probably not with an already leaking radiator (again, if that's what it is). Some other time.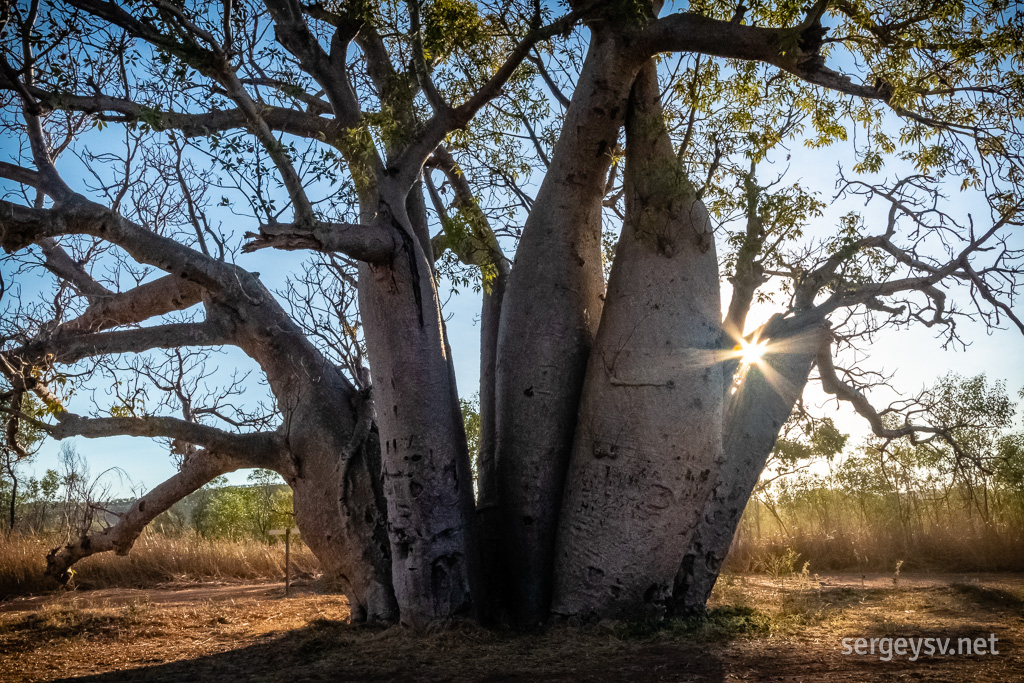 Durack's Tree.
I take a short drive/hike to the Saddleback Ridge lookout. Not very impressive. Looks like it's time for me to wrap it up at El Questro and see if Home Valley has a good mechanic for me.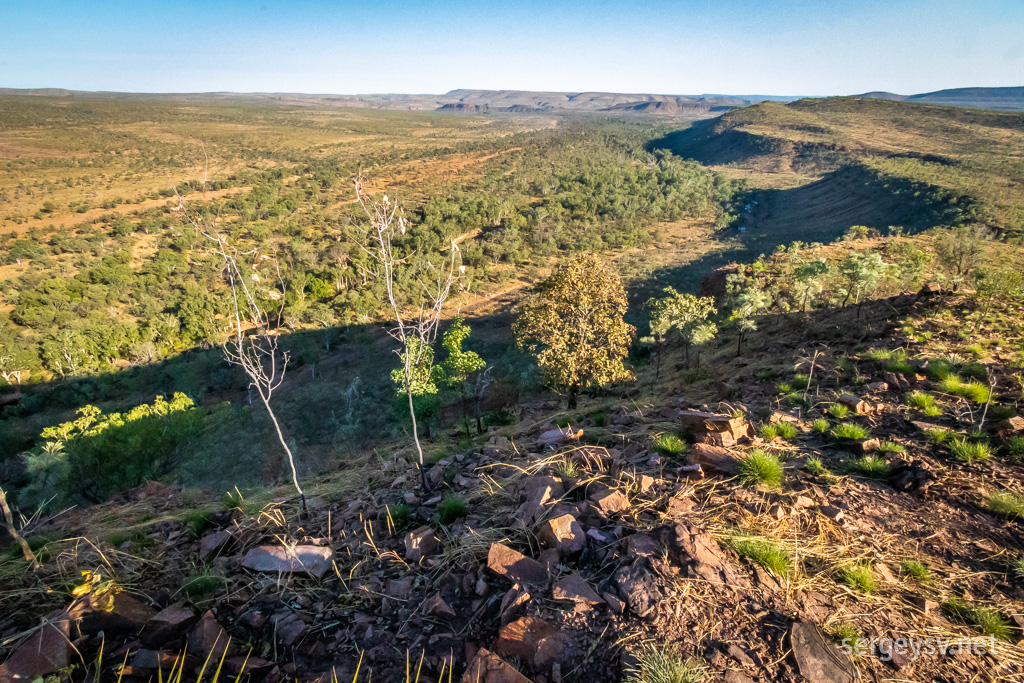 At the lookout.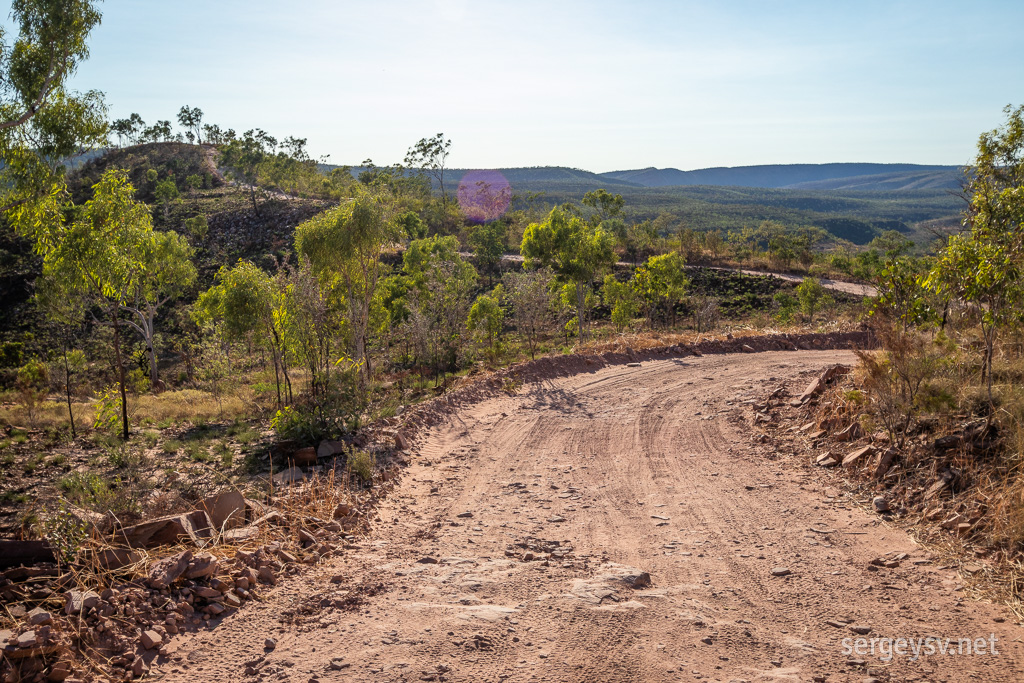 The road there is steep and winding.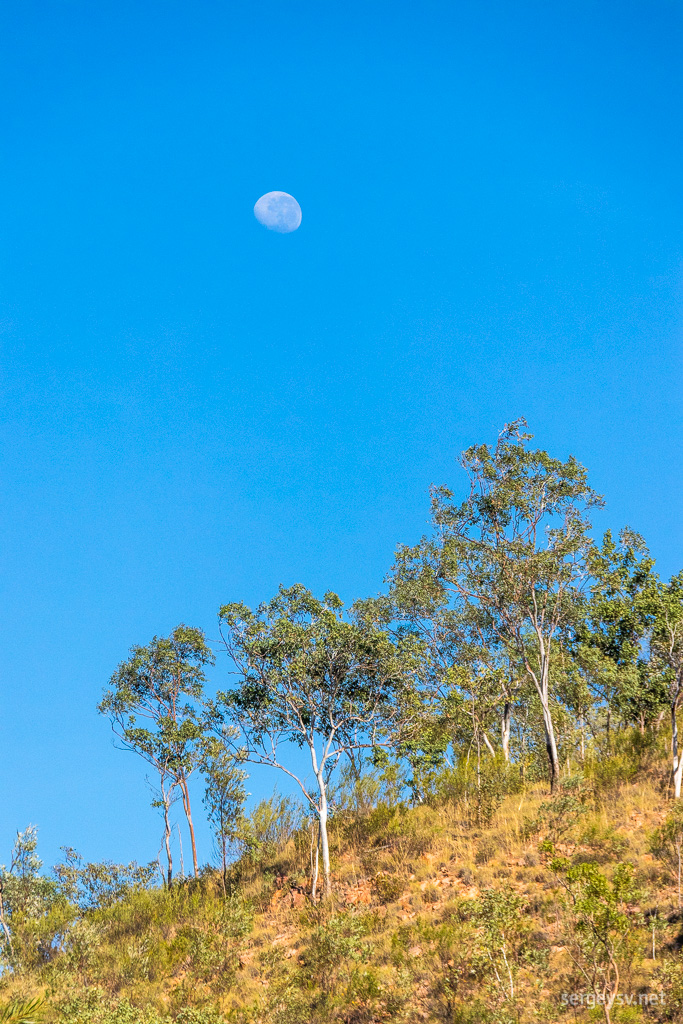 Love a pretty moon.
On my way there I get to cross the famous Pentecost river. It's one of the most-photographed places on the Gibb River Road, because it's very emblematic of the Kimberley itself and the road in particular: a wet crossing, a lot of lush greenery all around, and a majestic mountain range in the distance.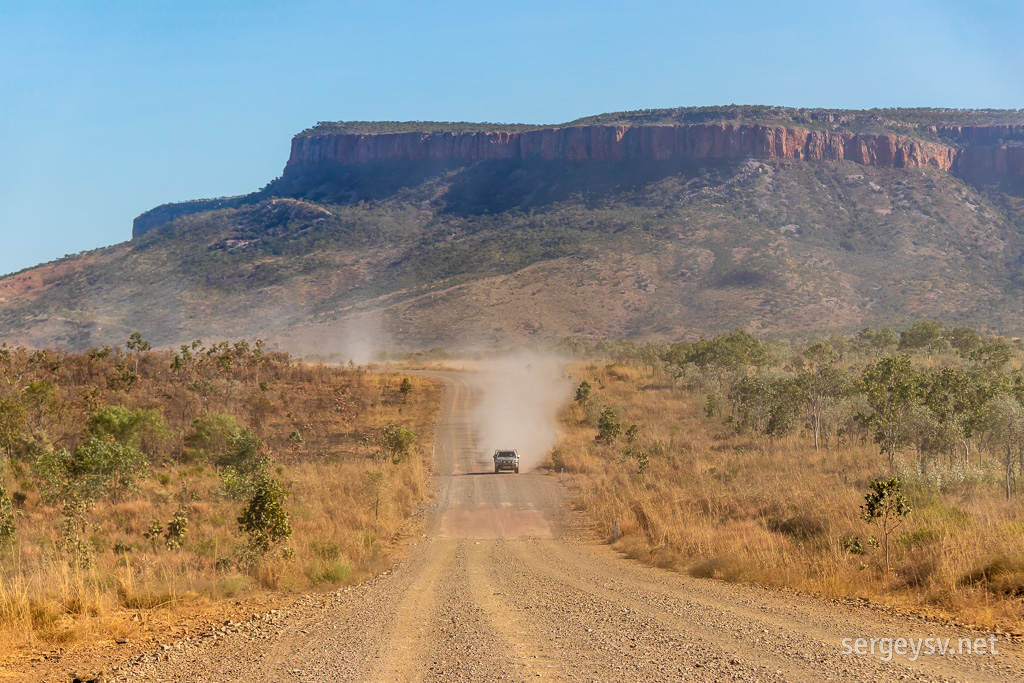 The Cockburn Range.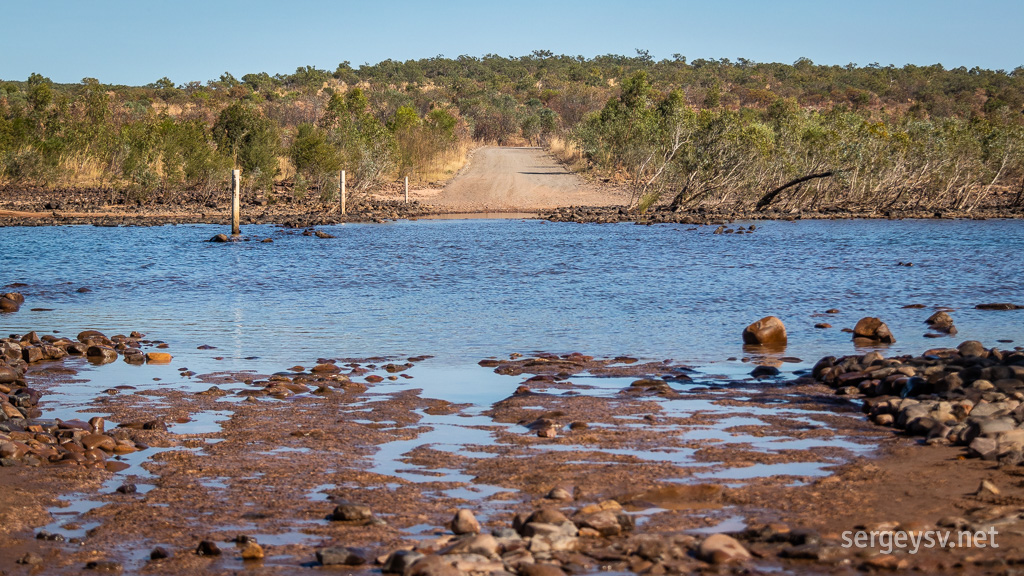 The Pentecost River.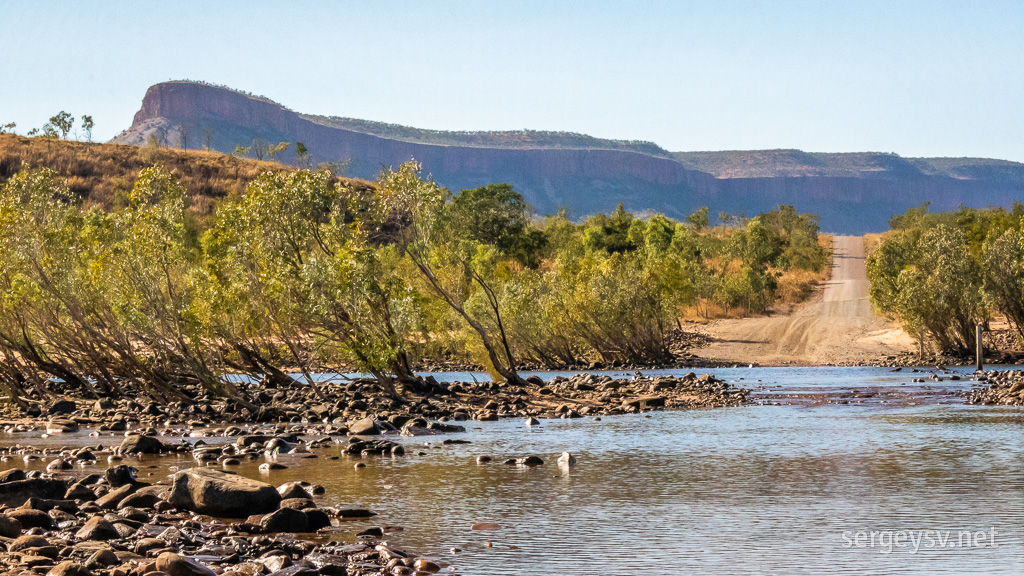 On the other side.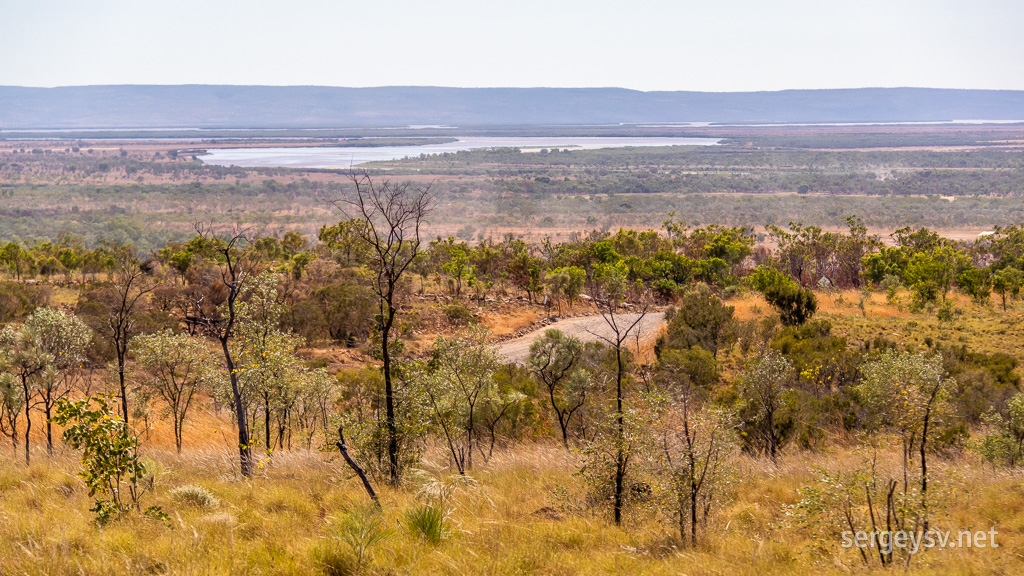 The beautiful Kimberley.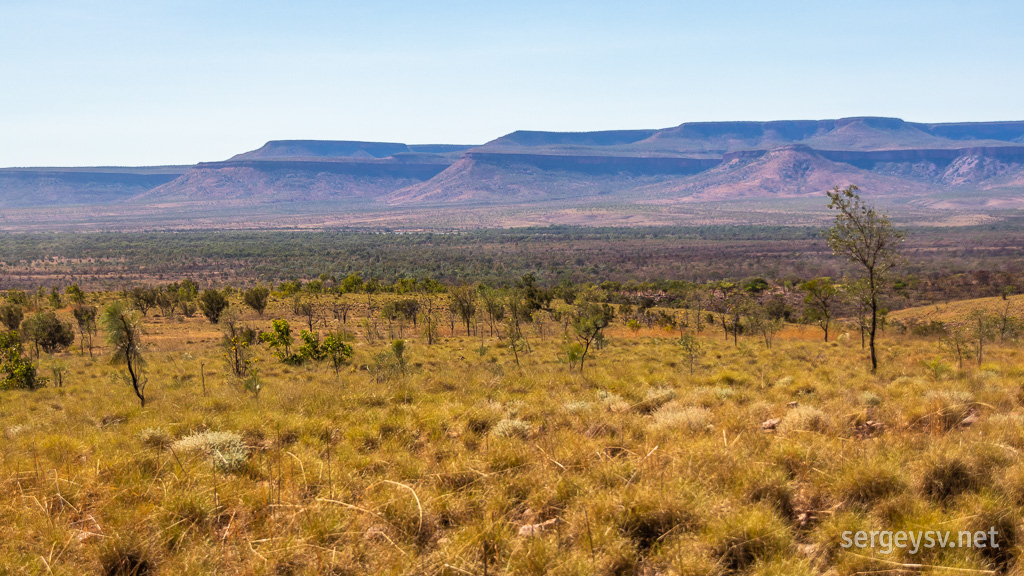 The magnificent ridges.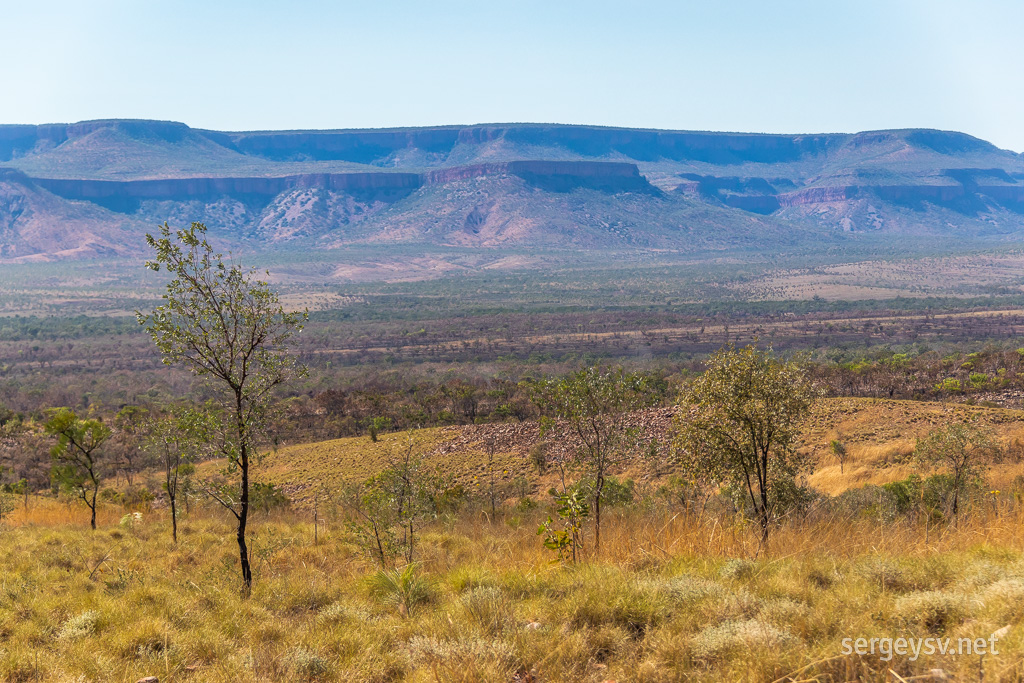 Can't get enough of the view.
At the Home Valley station disappointment awaits. Yes, they have a mechanic, but he's not present at the moment, because weekend. Right. I quickly weigh the options. I have some coolant, but not nearly enough for the rest of the Gibb. Besides, what if from all the corrugations and shaking the leak gets worse? Better be safe than sorry, and I turn back to Kununurra.
Of course, there are no mechanics available there either, because weekend. I get myself a spot in some caravan park for $16 and decide to take another day to rest, read books, and surf the Internet, given that I have mobile signal again. Ironically enough, I'm camped right next to the Mirima Park, which I've already explored in its entirety
the day before yesterday
. Nothing to do except wait until tomorrow! Fair enough. I'm on holidays, after all; isn't "nothing" what you're supposed to do during that anyway?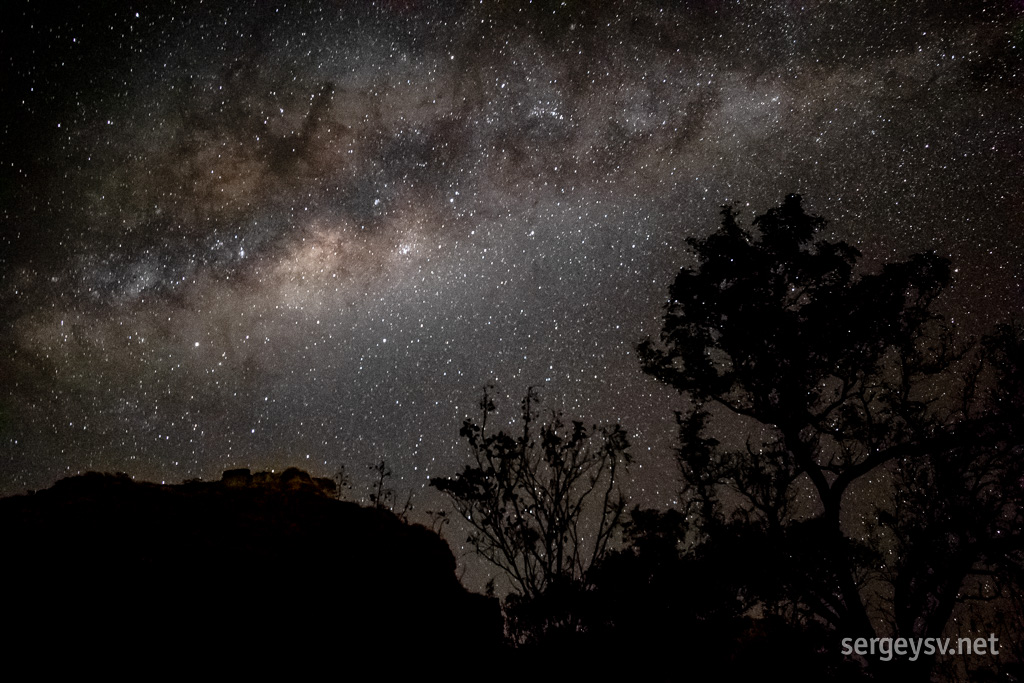 The Milky Way still looks good, though.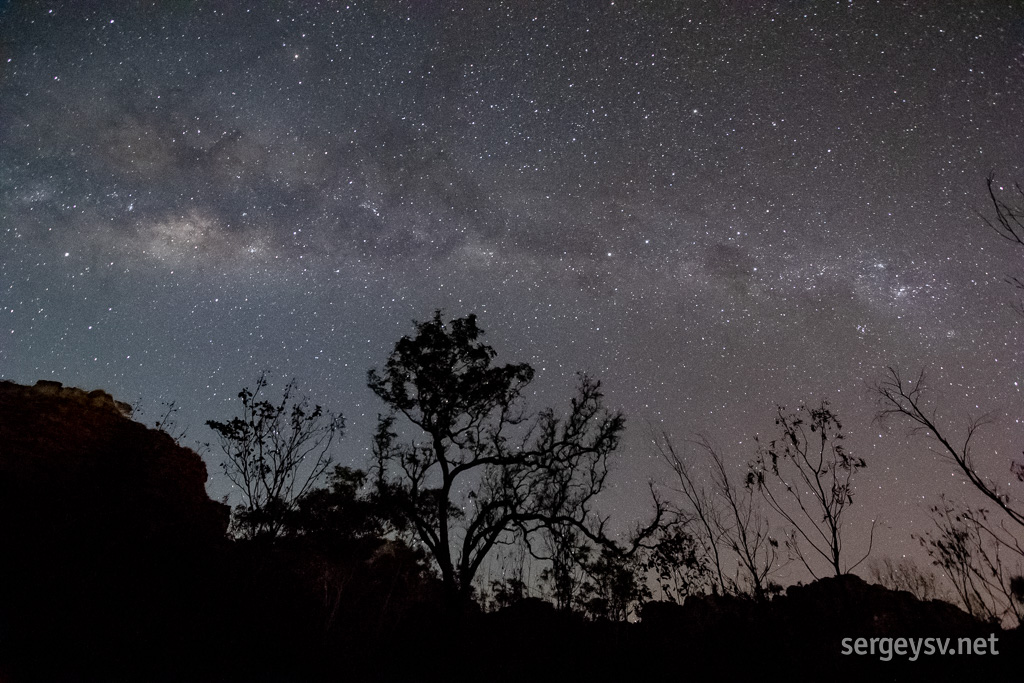 From every possible angle.