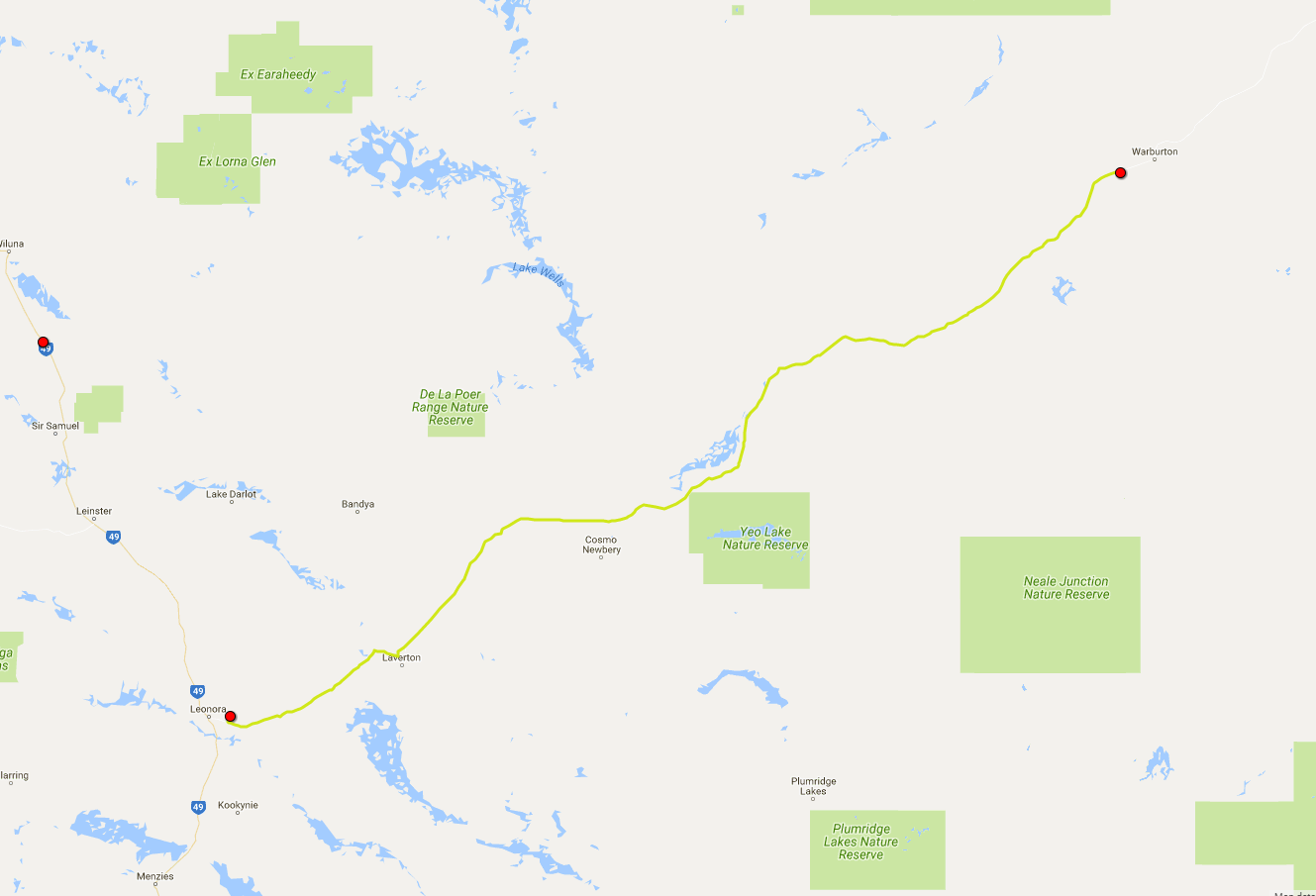 Today's itinerary.
In the morning, as I check the levels of oil and coolant, I find neither to be satisfying. I have coolant, but unfortunately didn't take any oil. Gotta get some on the road somewhere.
The road itself continues to be of an excellent quality. However, I do see an occasional wrecked vehicle here and there, rusting slowly under the scorching desert sun. Obviously, it doesn't make sense for anyone to haul them out of here: too much effort, and even more money. I wonder who might have left them here. Tourists? Aborigines? The ancient desert around doesn't seem to care either way.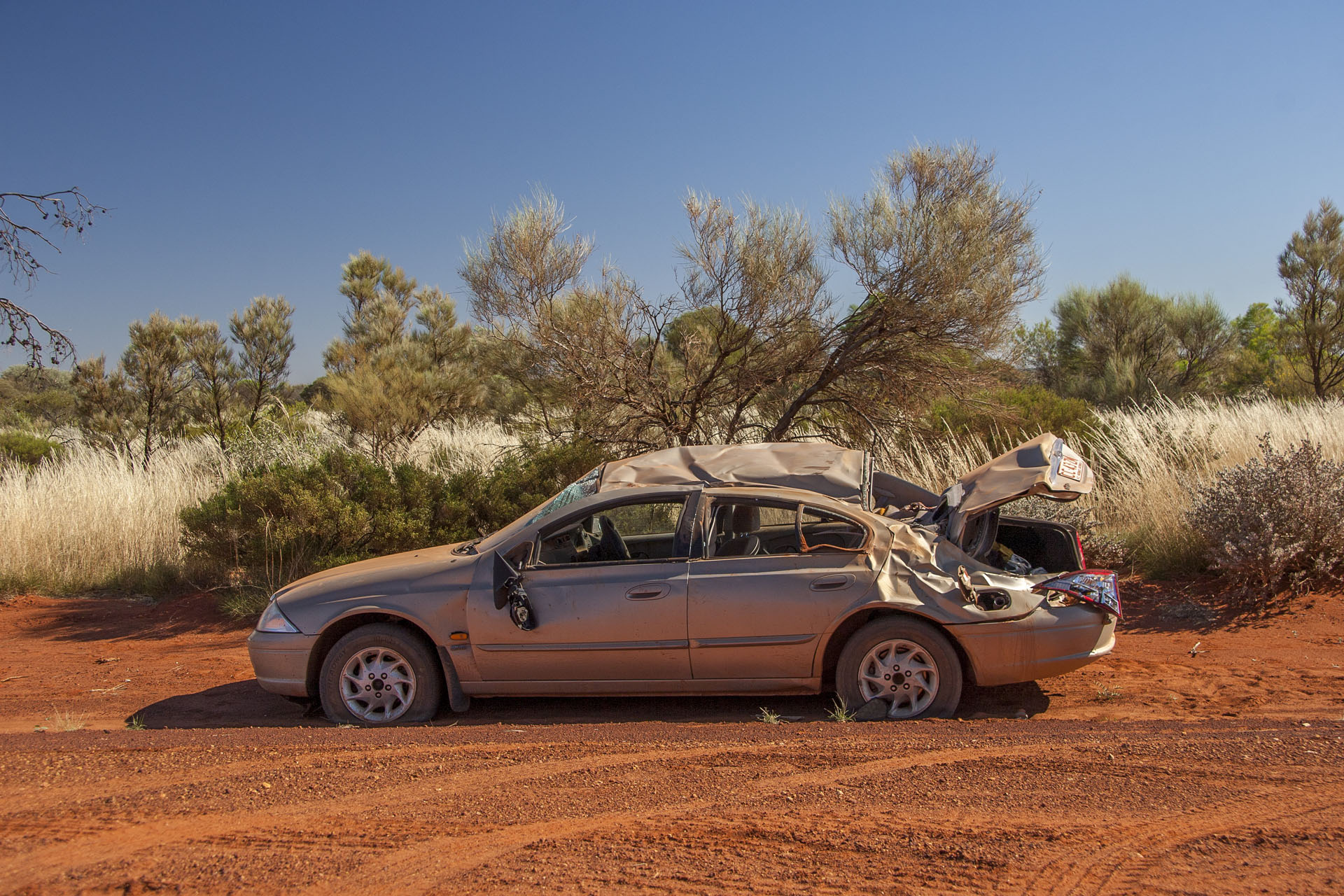 Last stop for this one.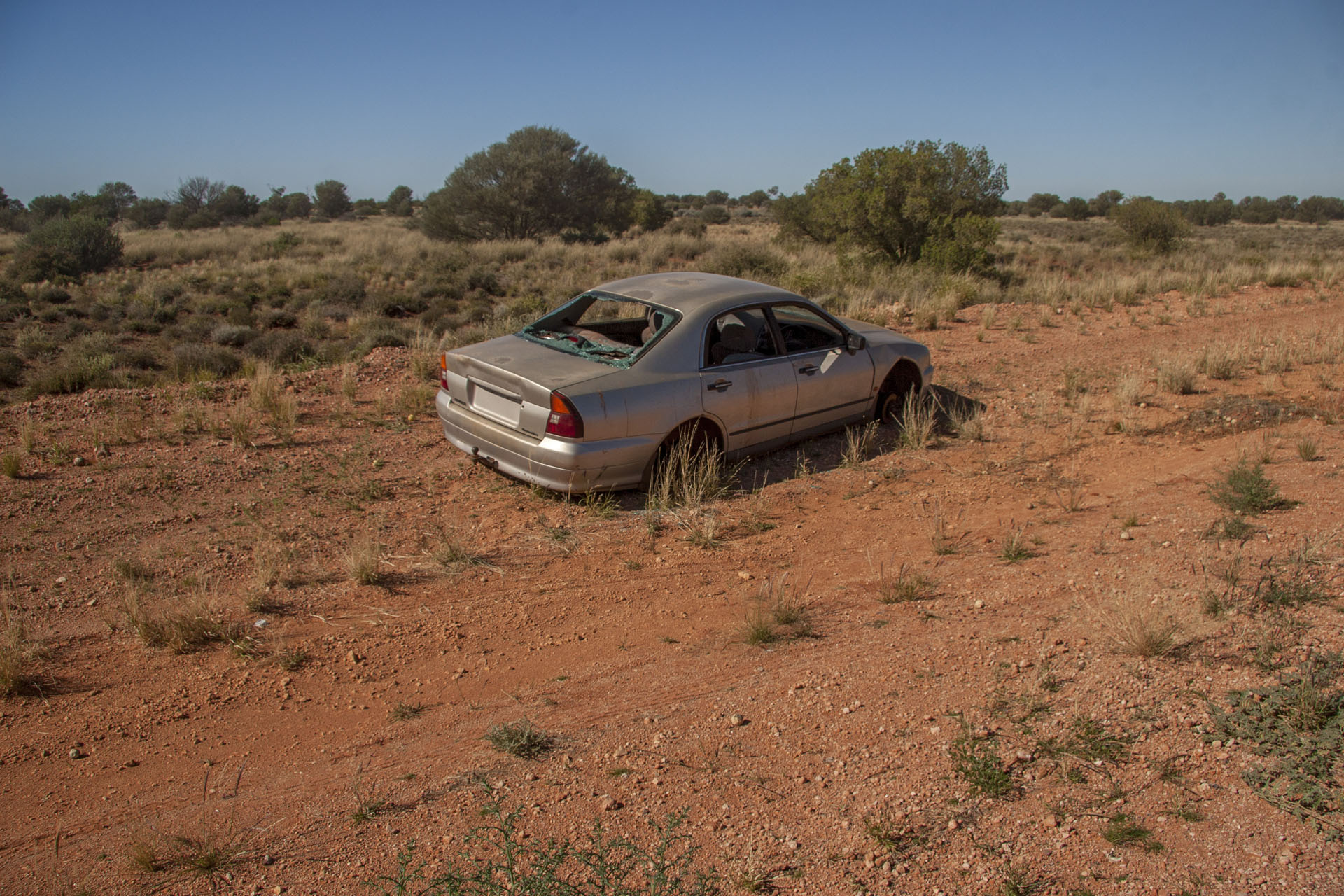 For this one, too.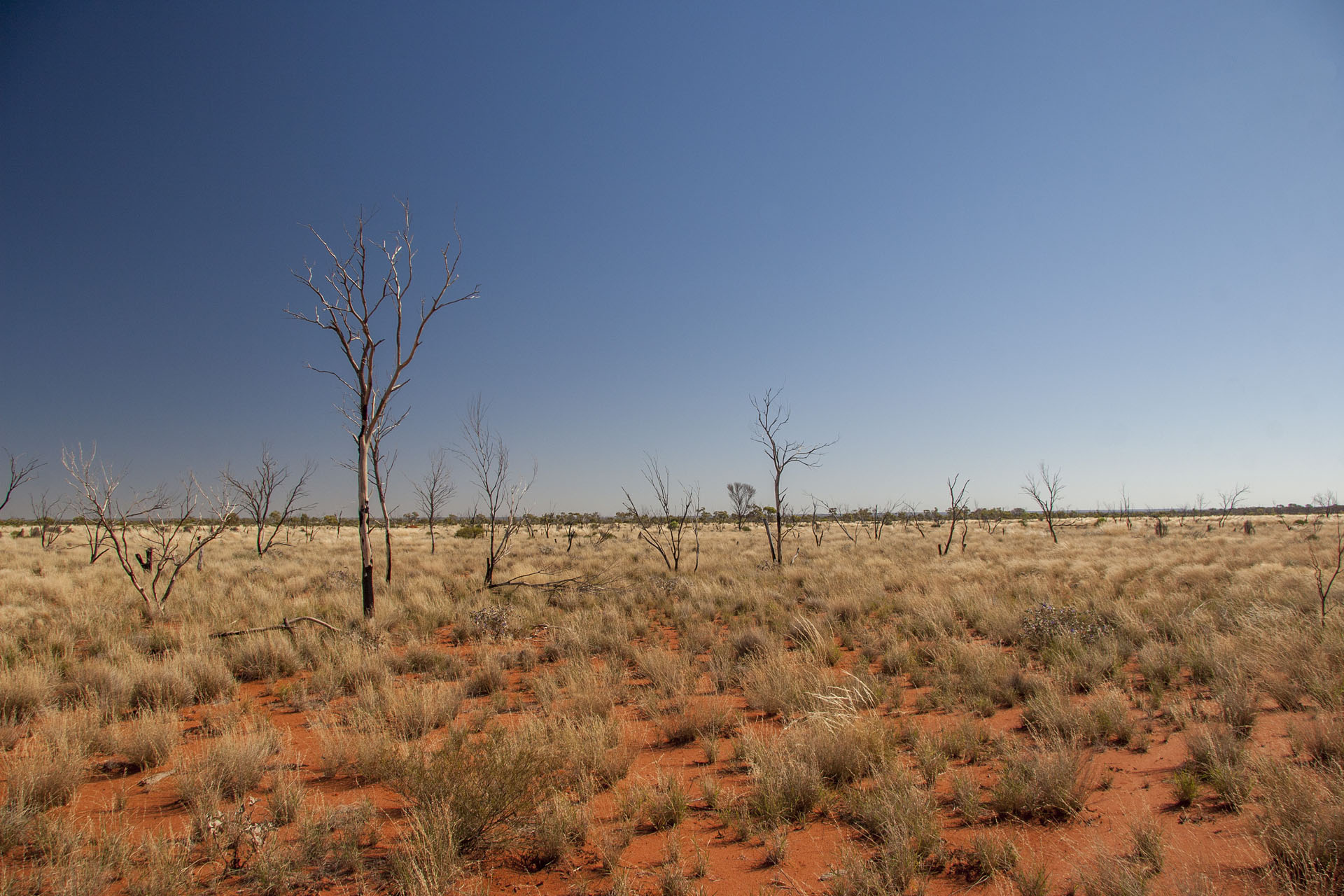 The surrounding desert.
In the Tjukayirla Roadhouse I buy some oil and take a shower. A whole bus of Aboriginal people is nearby, with a whole lot of noisy and laughing children. Beyond the roadhouse the road is still perfect, and I fly the whole 110, absorbing the terse, arid beauty of the surrounding scenery.
The road may be good, but it's still a dirt track, and the ride is still shaky. The inner mud guards above the front wheels tend to slip off and start rubbing against the tyres, especially the one on the right. I have no choice but to stop occasionally and push them back in. Gotta come up with some more permanent solution later.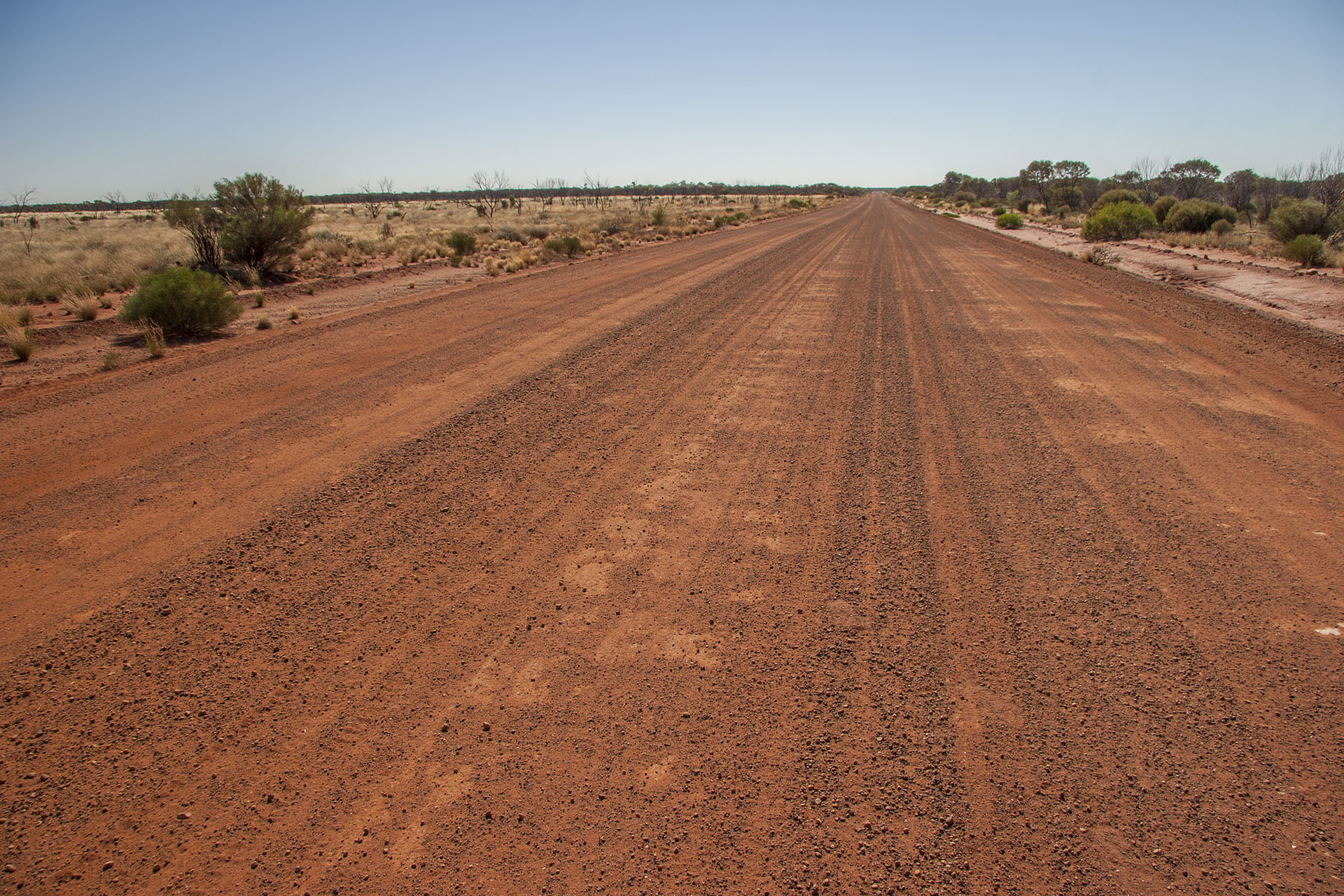 I could travel on a dirt road like this all day.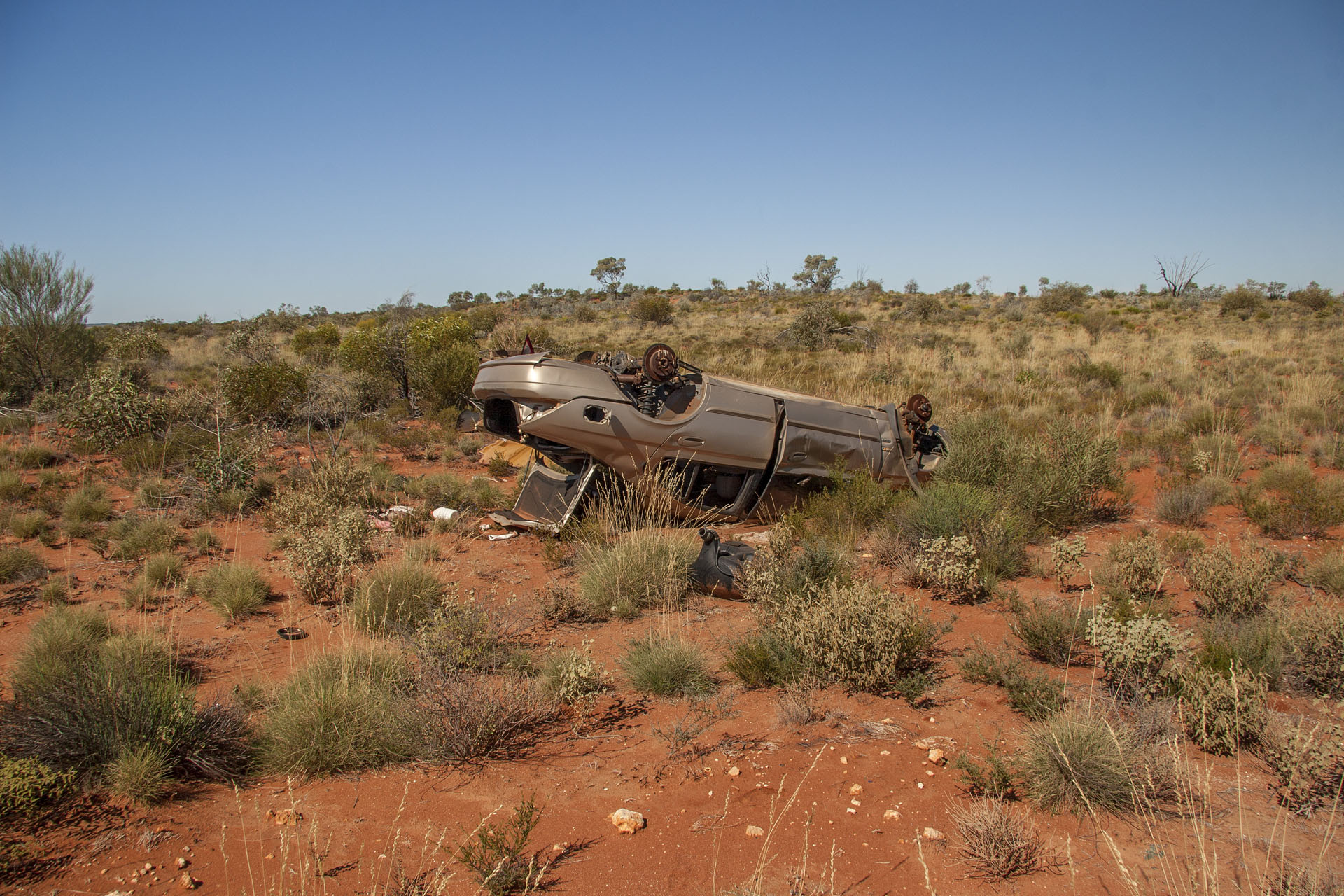 Still a fair bit of wrecks alongside, though.
Some of them are veeeeery old.
Finally, at around 3:30, my journey down the Great Central Road ends, and the bitumen begins. I can see a quarantine bin nearby, and I dump my garbage bag there, full of apple cores and banana skin. A town called Laverton is next, and it looks dusty and lifeless. Still, I decide to mark the occasion by finally switching my clocks to the WA time.
As I reach Leonora, I refuel again ($1.44 per litre is way more like it) and ponder a little about where to stop for the night. WikiCamps gives a lot of praise to a site near the Malcolm Dam, so I pick that one. It is a lovely place indeed, with heaps of room where dozens of existing campers are not of any hindrance to each other at all. And it's completely free, too. As I finish my duties for the day, I take time to soak up the beautiful sunset at the lakeside, and then hide from the mosquitoes inside the tent.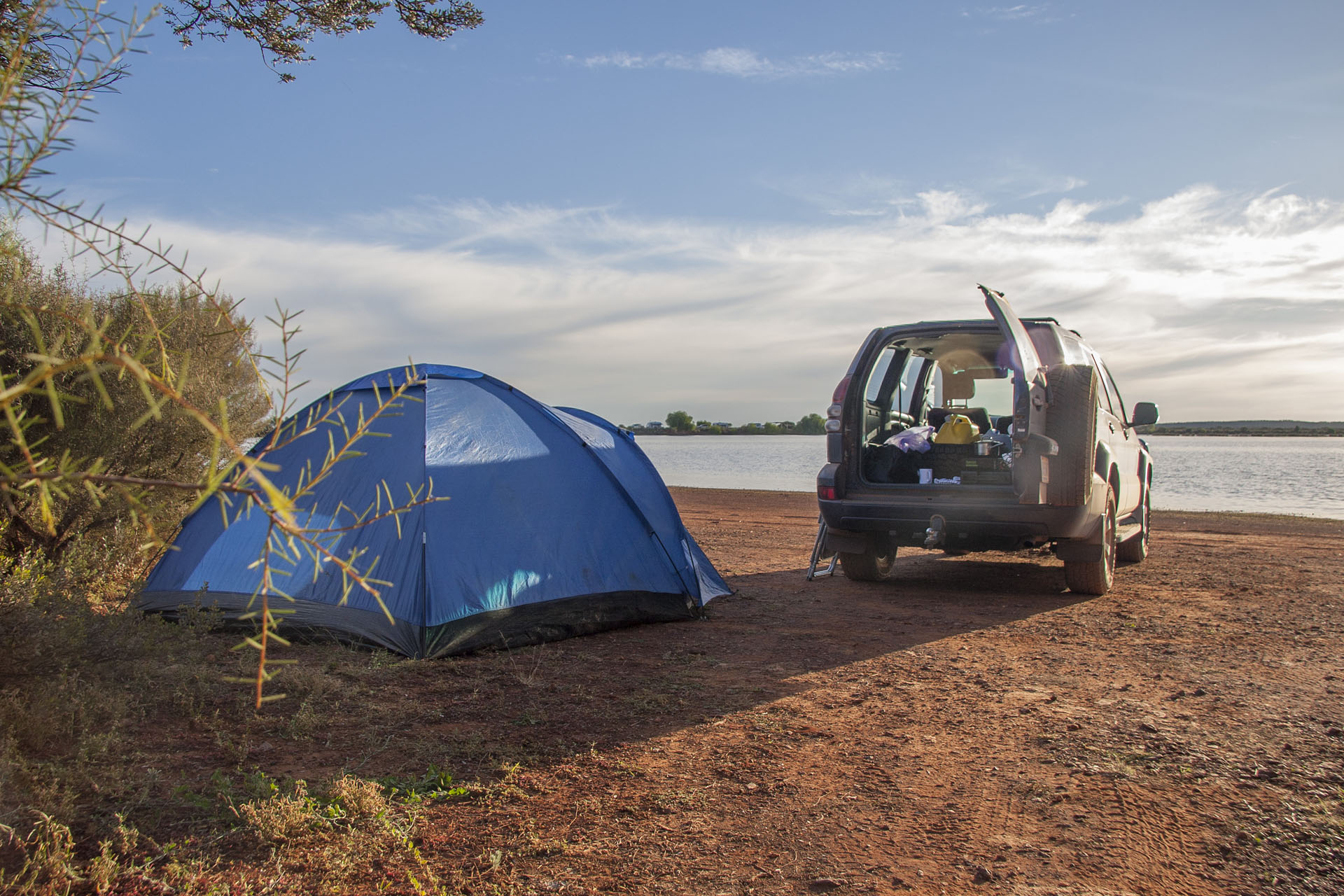 Today's camp.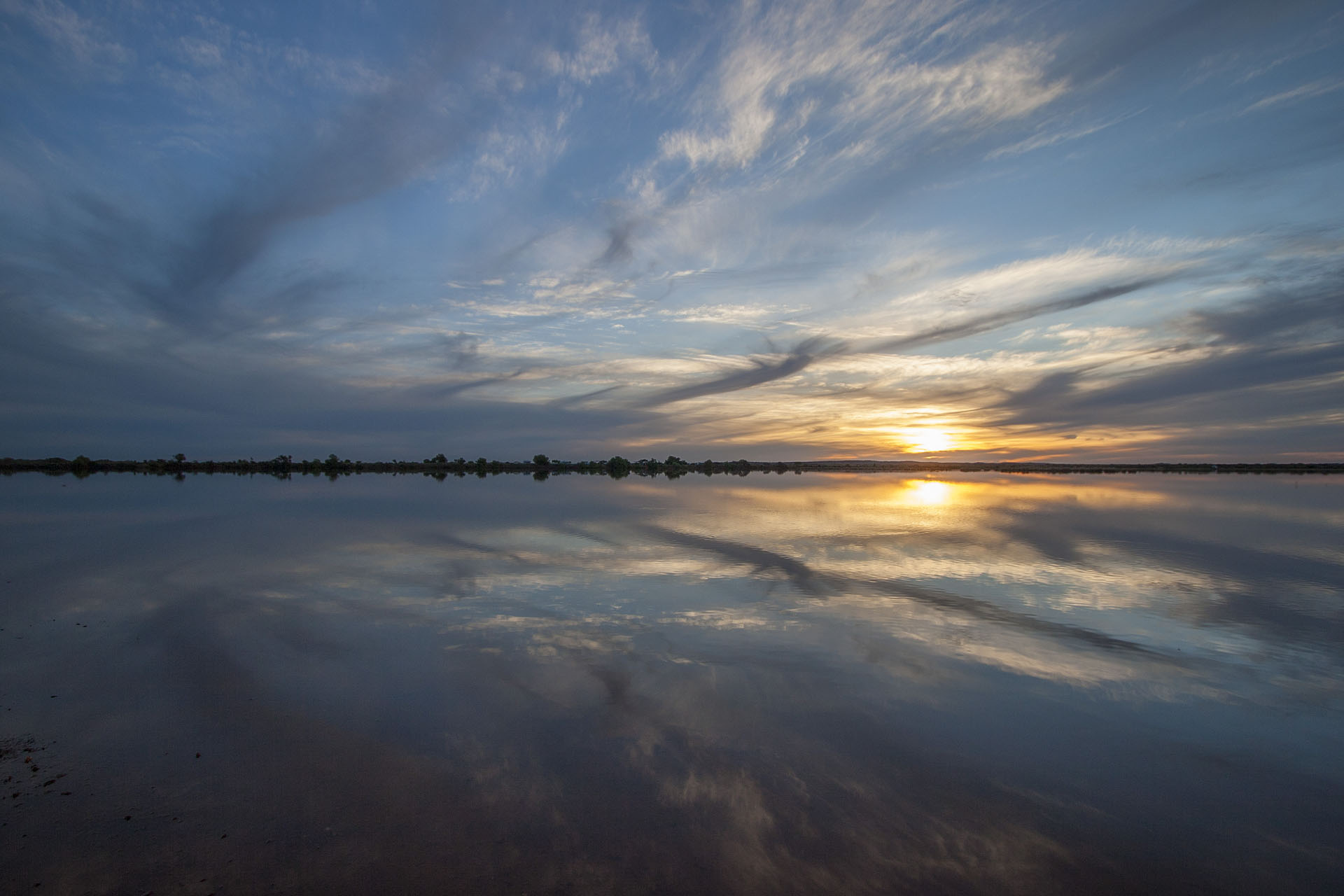 Malcolm Dam sunset.
Distance

667.9 km

Fuel

$173.27 (120 litres)

Food

$22.15

Misc

$20 (oil), $5 (shower)