Looks like a nice place,
I think as I get up in the morning and take a good look around my new domain. Weather's nice and sunny, not a single soul around, the sky is blue, the sea even bluer... especially after a couple of weeks of living on the red dirt. This area couldn't look and feel more different, and the only dirt here is that on the track which got me here, and the only trees here are ten little mangroves a few steps away, struggling for their dear life among the bare rocks and shallow sea waters.
Yes. It does look like a nice place.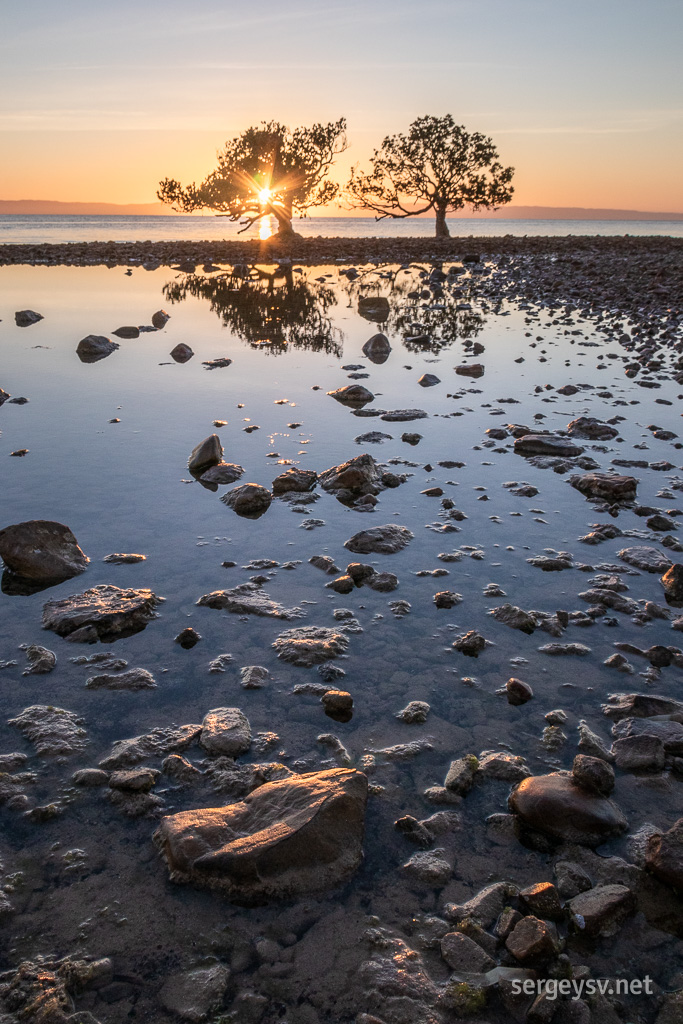 The trees and the rocks.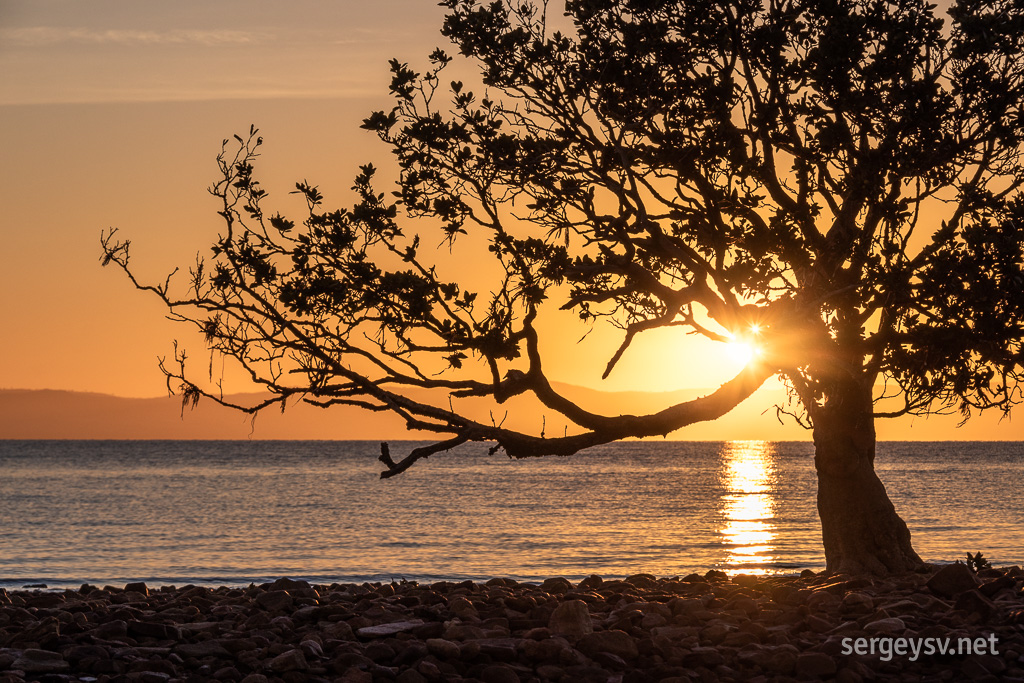 Nice quiet morning.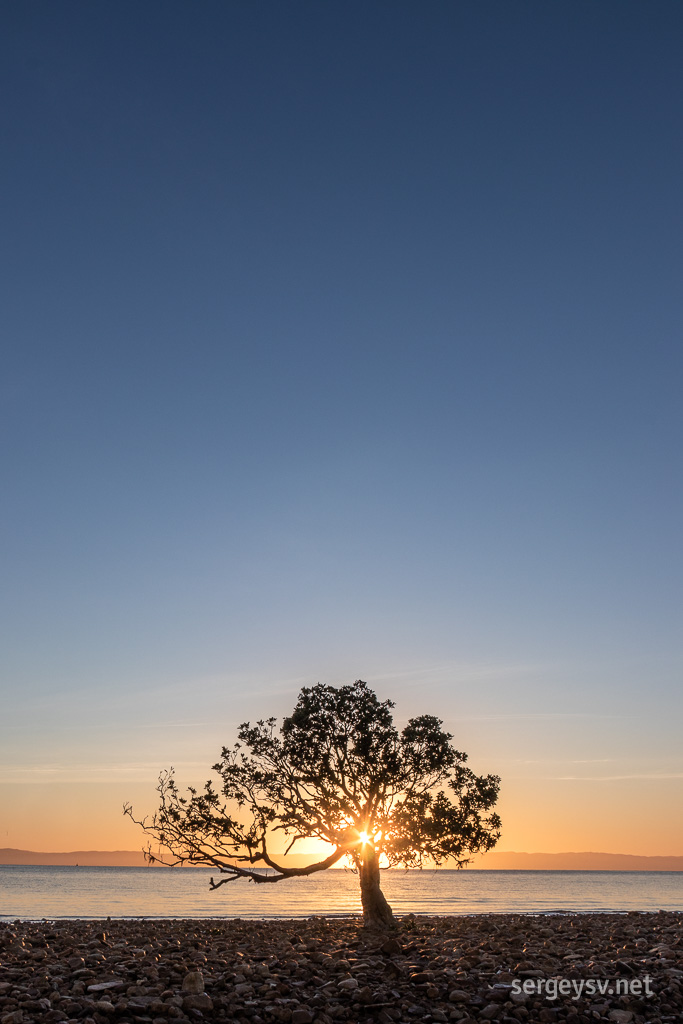 The sky is open wide.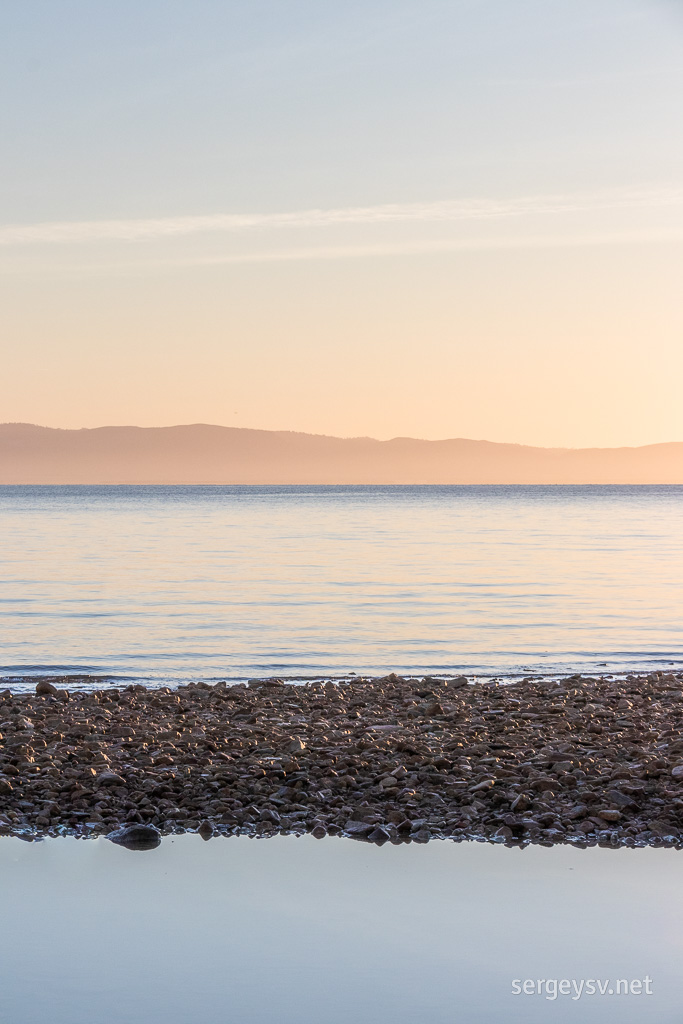 Going abstract.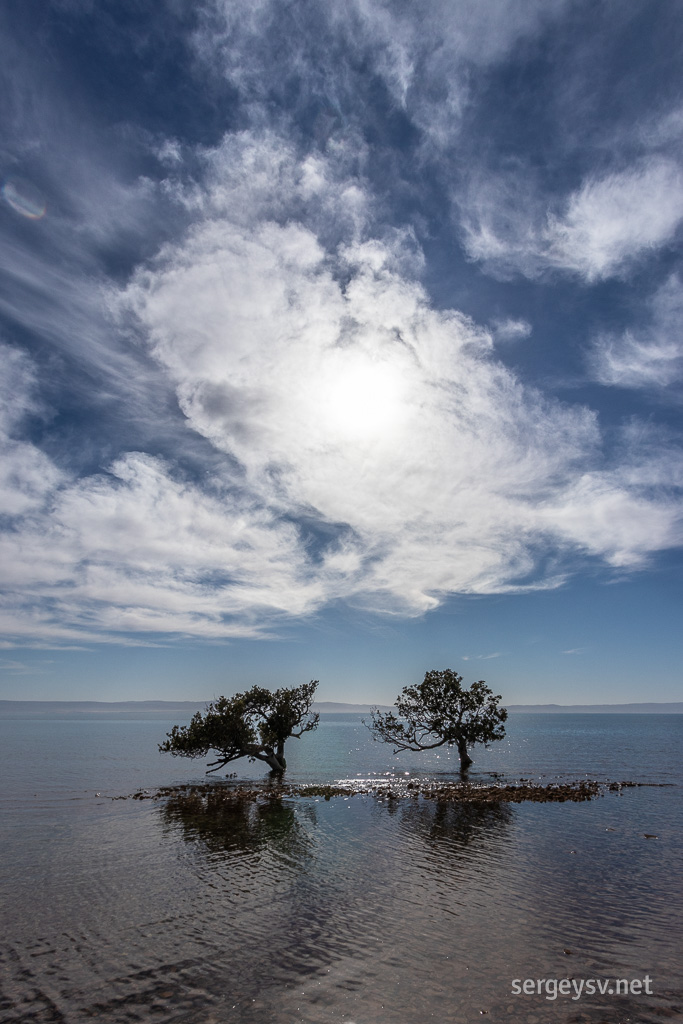 Clouds begin to look interesting.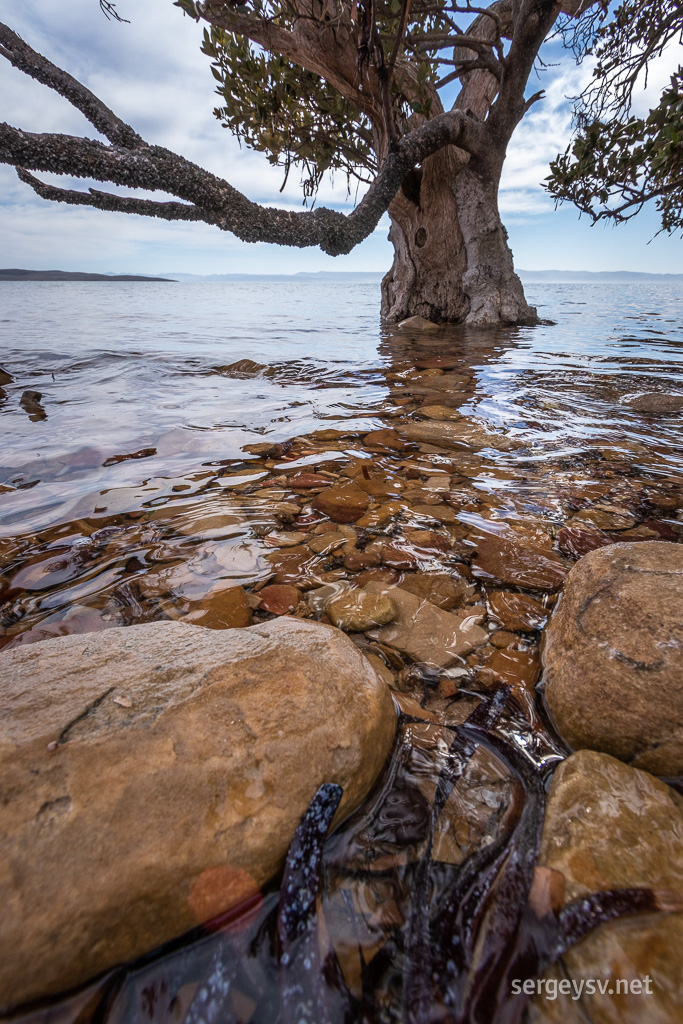 The tide is encroaching.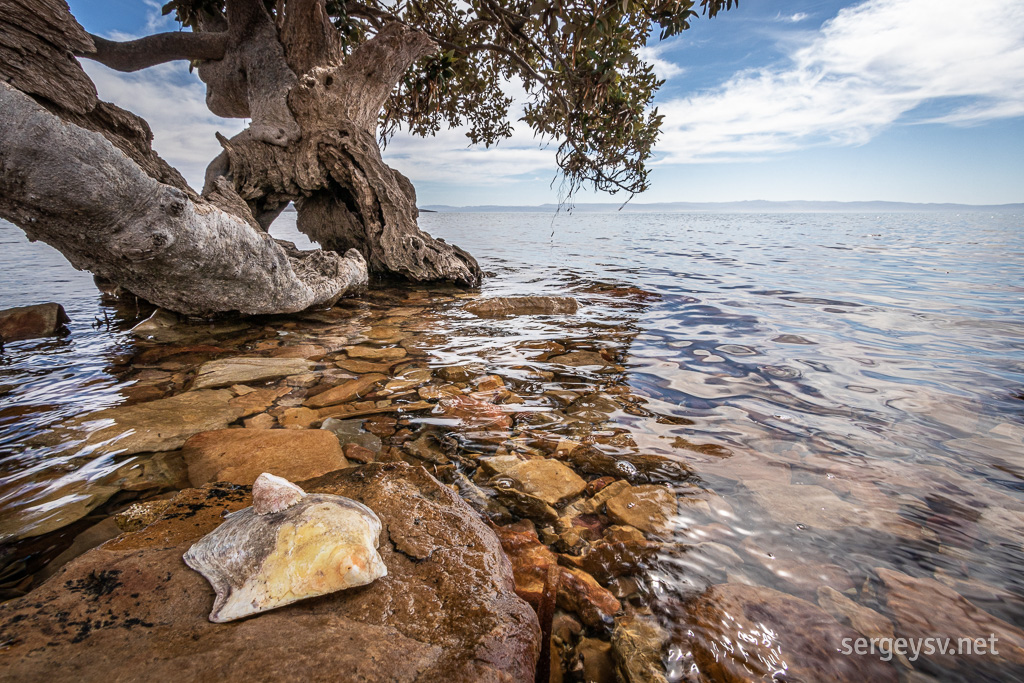 Lots of seashells around.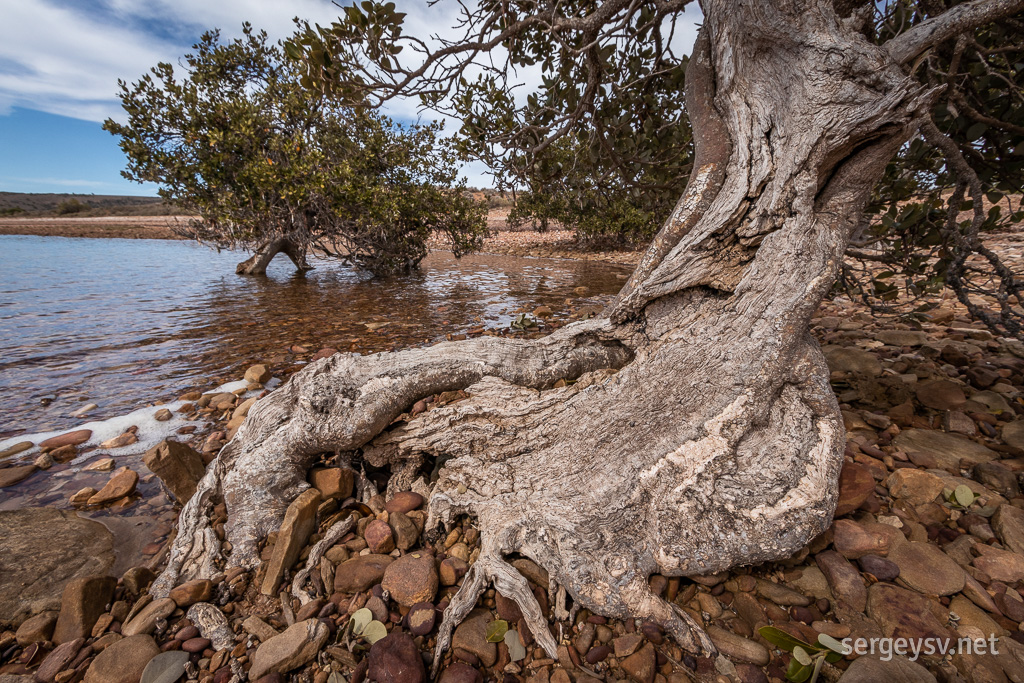 Life on the rocks.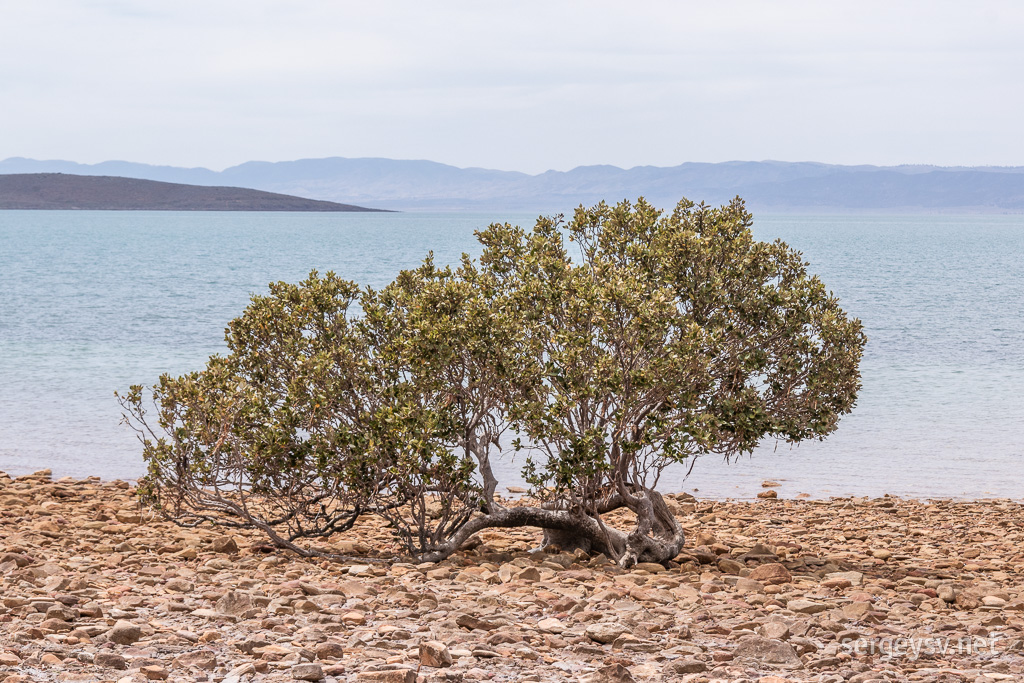 A view from the tent.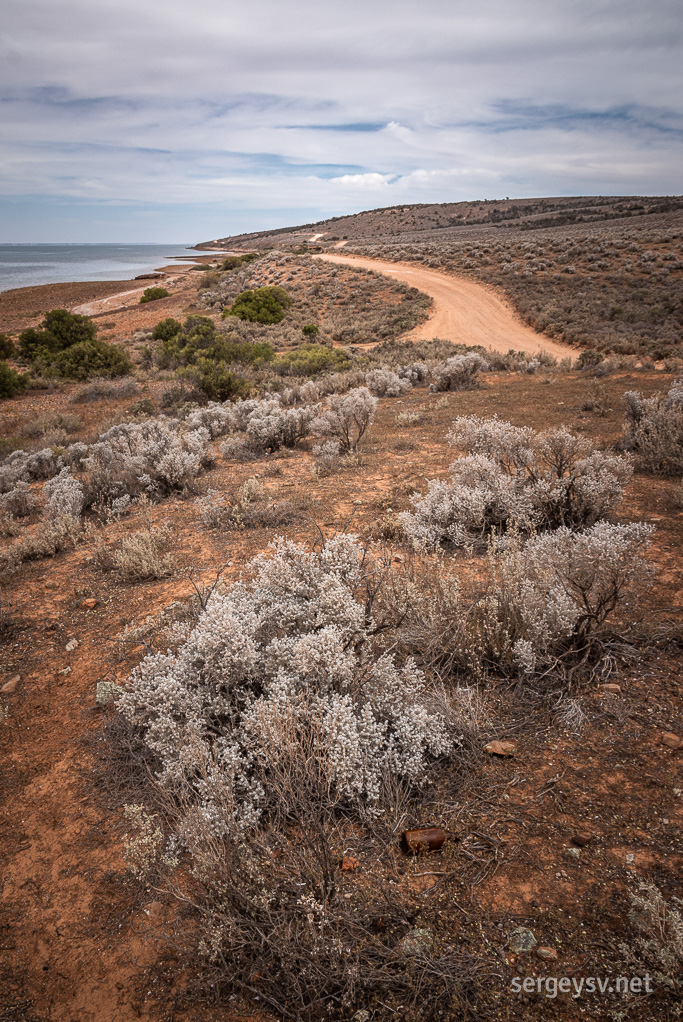 The winding road.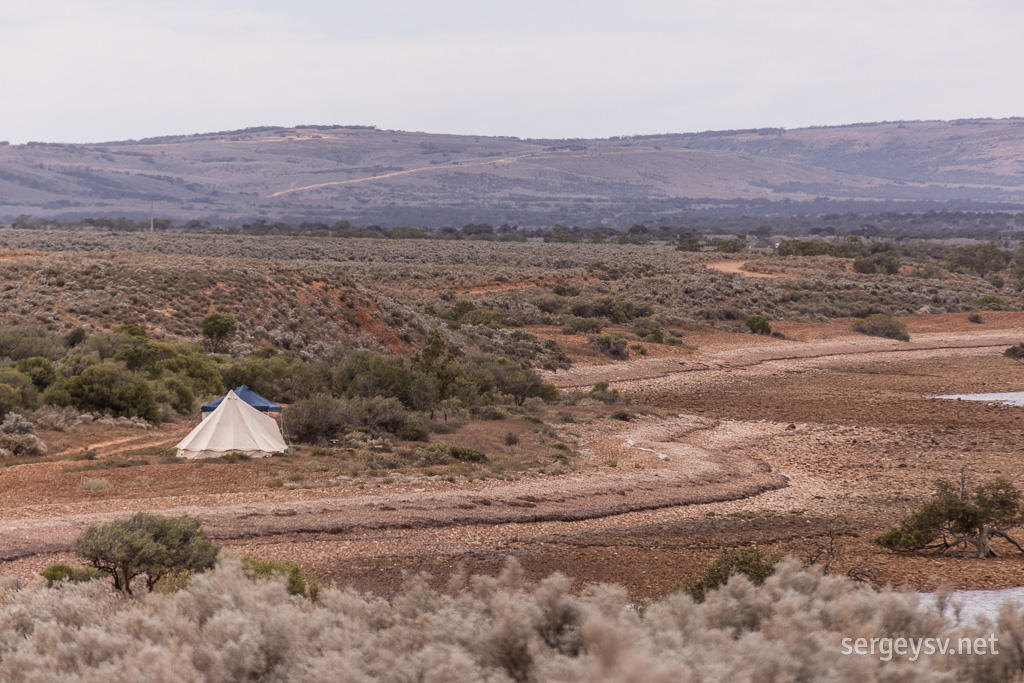 My distant (and only) neighbours.
On the second day, I also realise that this place has a fair bit of wildlife. A few kangaroos come over to the beach; they are extremely cautious as they scrounge for tasty seaweed among the rocks and collect some delicious fruit from the mangroves. I don't mind this kind of company at all.
I also hear and see a couple of dolphins some 300-500 metres off the coast. The morning is completely still, and the sound of them huffing and puffing was puzzling me for a while until I got out to see what was going on. This is definitely the first time I see dolphins while camping. More firsts!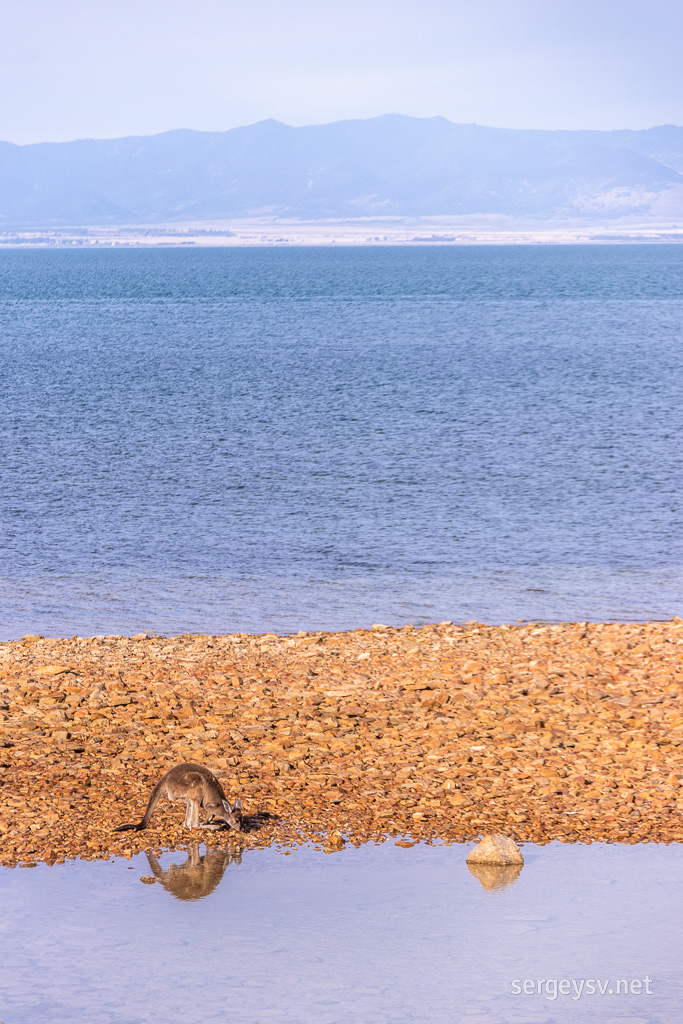 I have a visitor!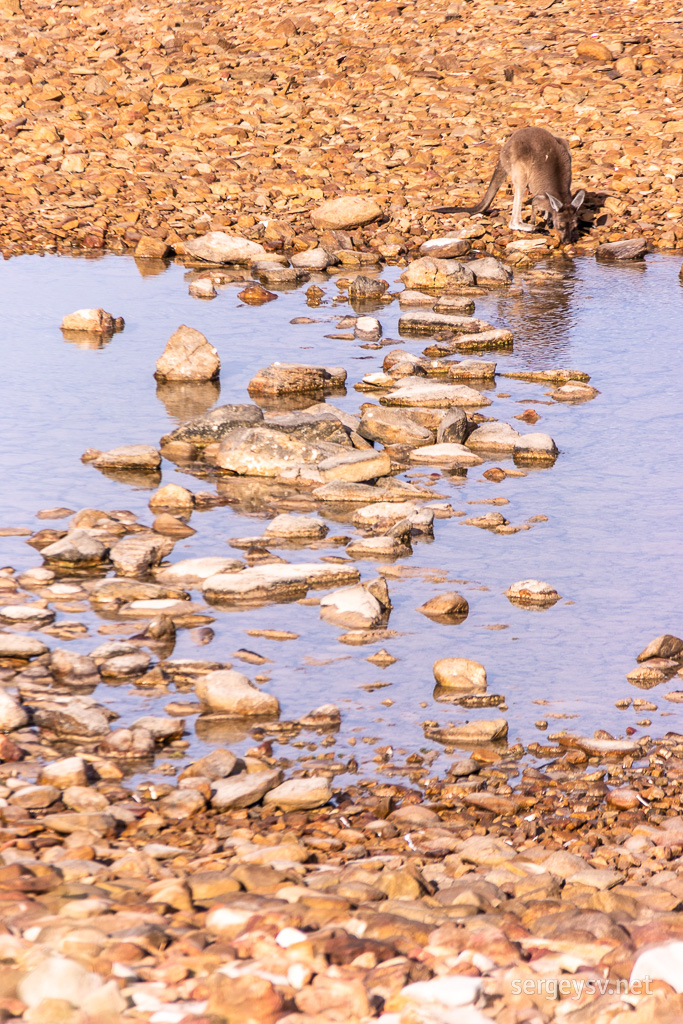 Scrounging for morsels.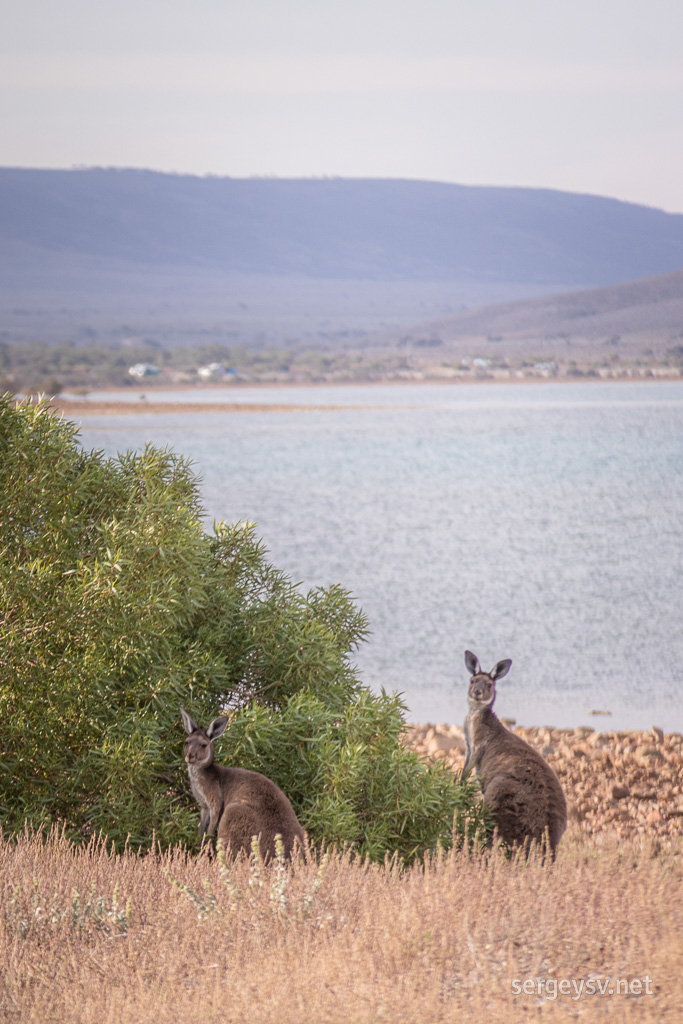 More visitors!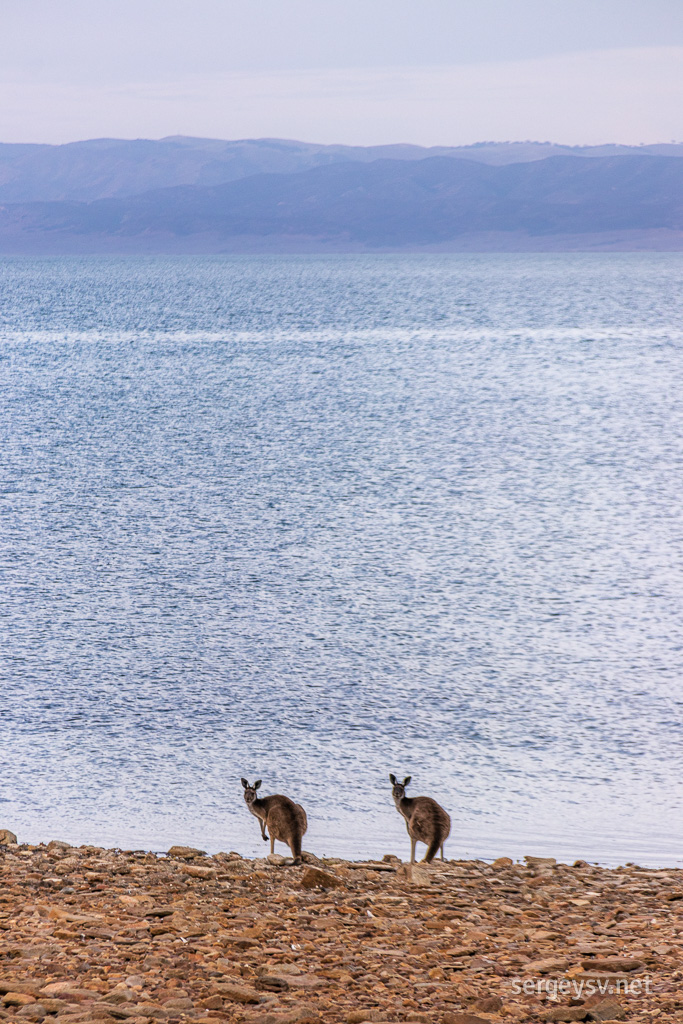 And more still!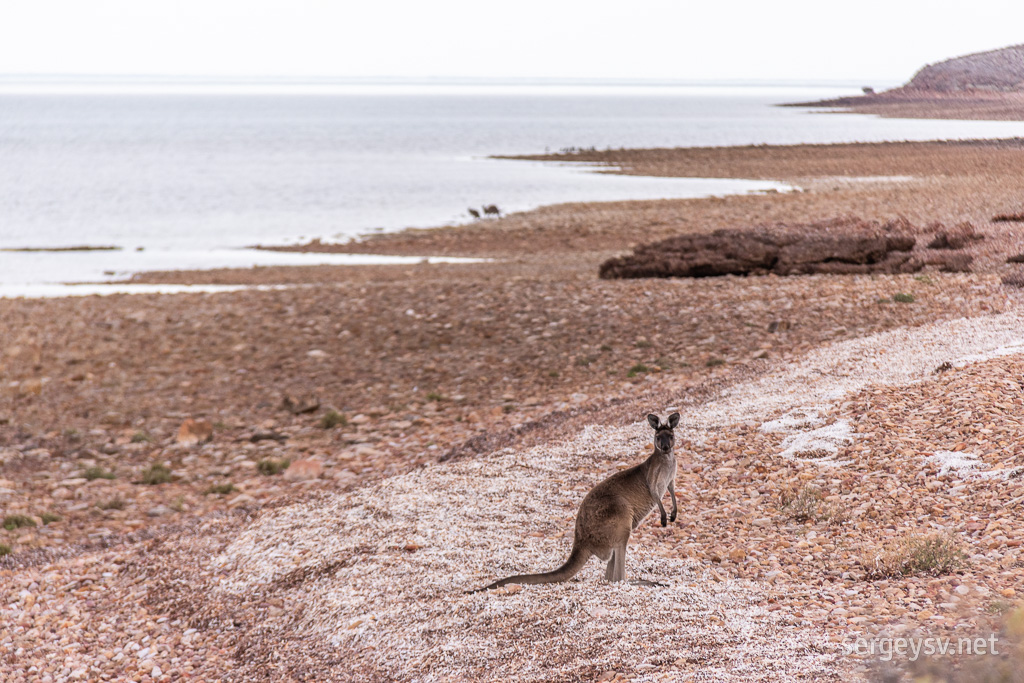 Or, perhaps, it's me who's visiting?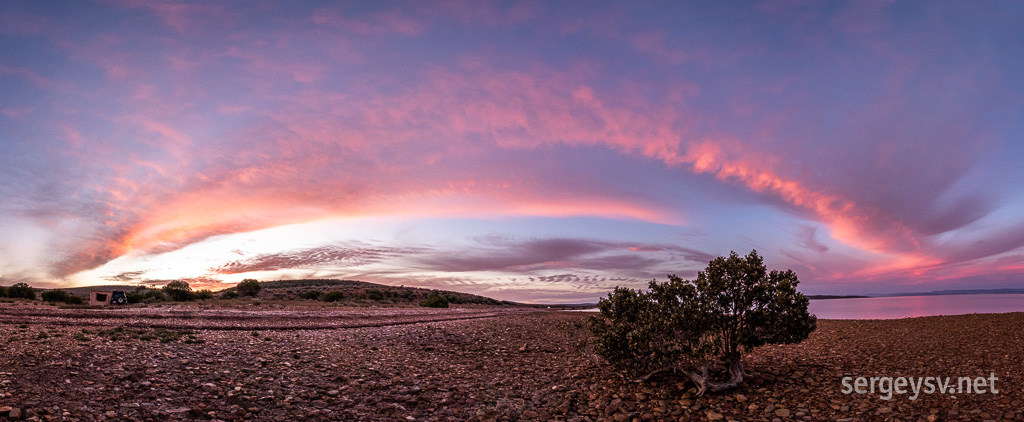 The clouds begin to look interesting again.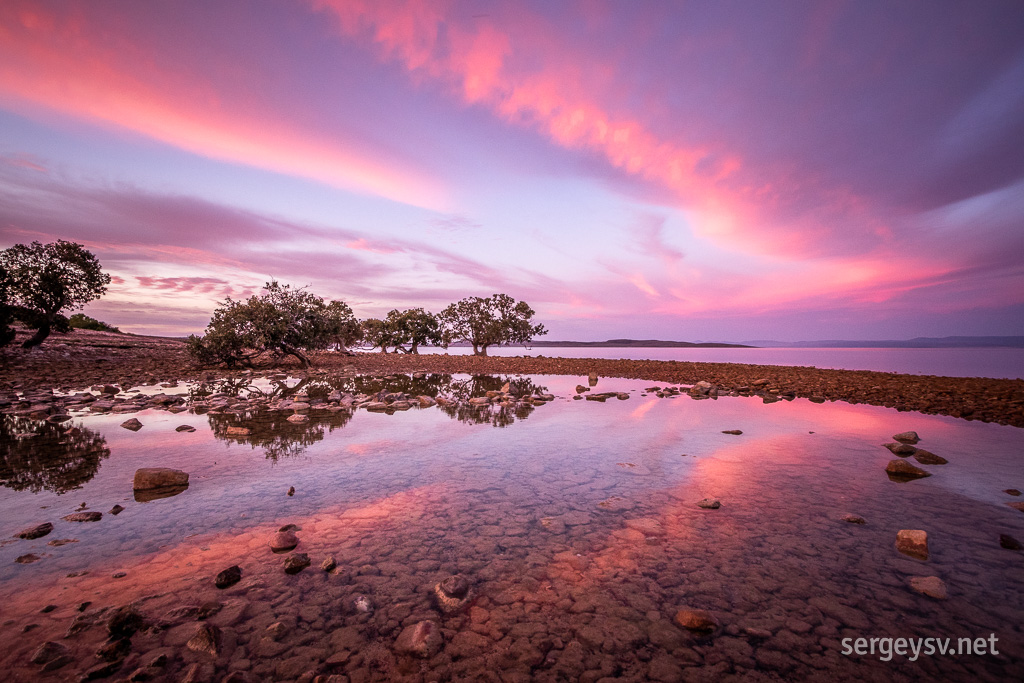 Don't you think?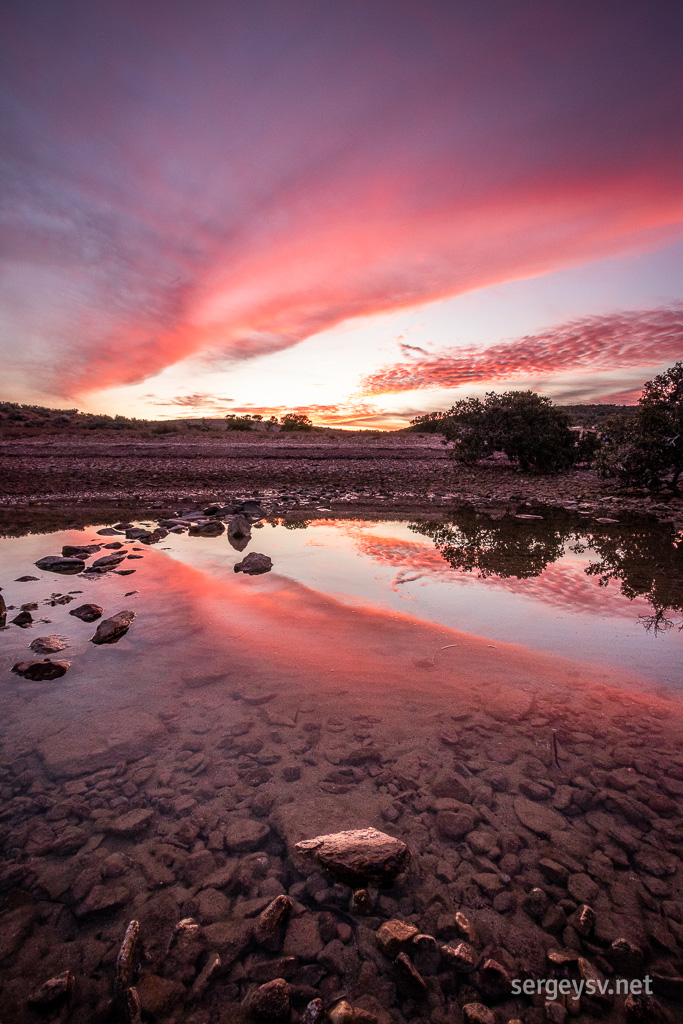 Some pretty awesome reflections.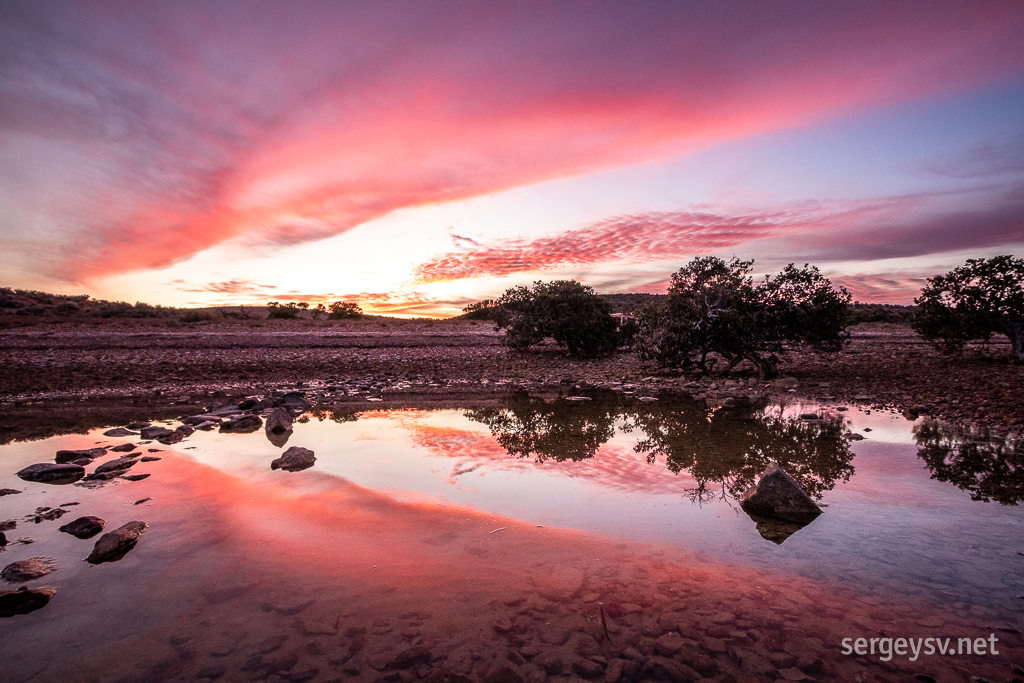 The mangroves look perfect.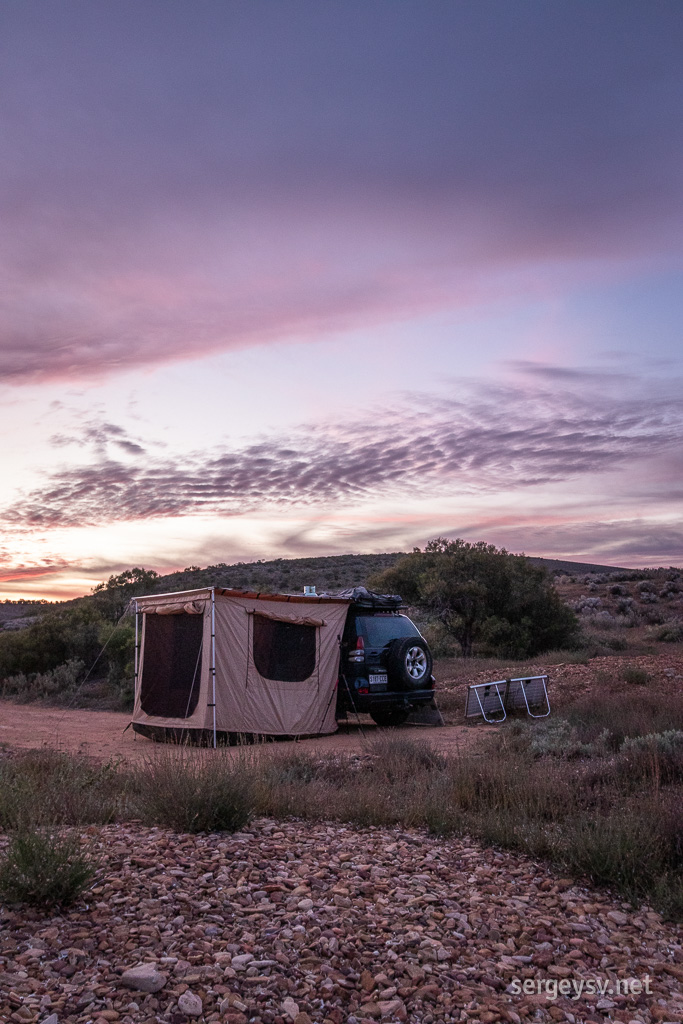 My humble abode.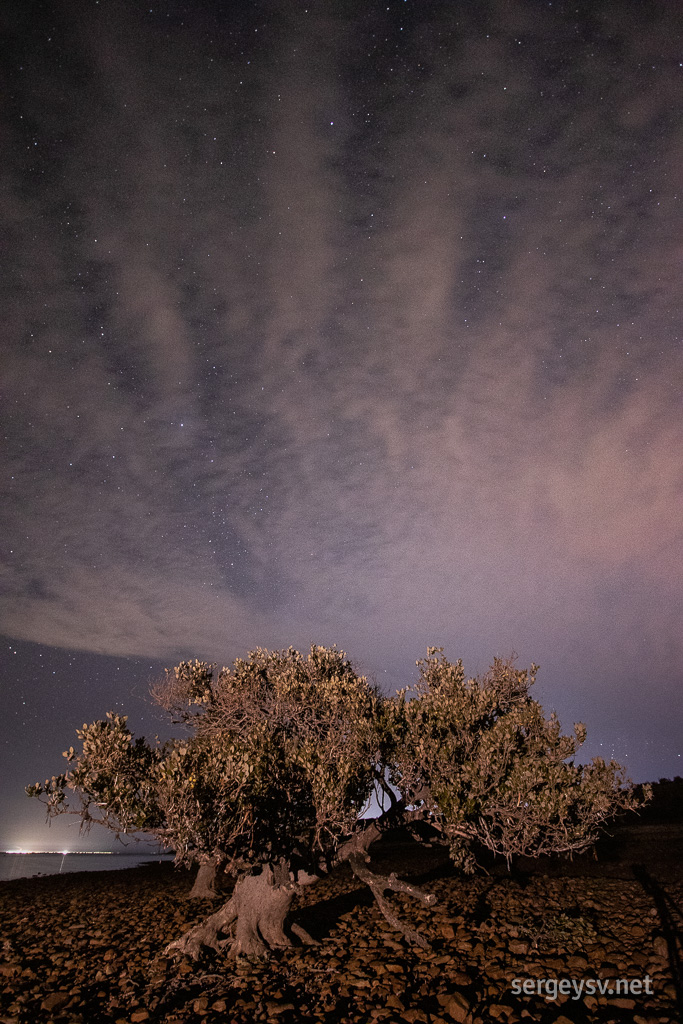 Too cloudy for astro, though.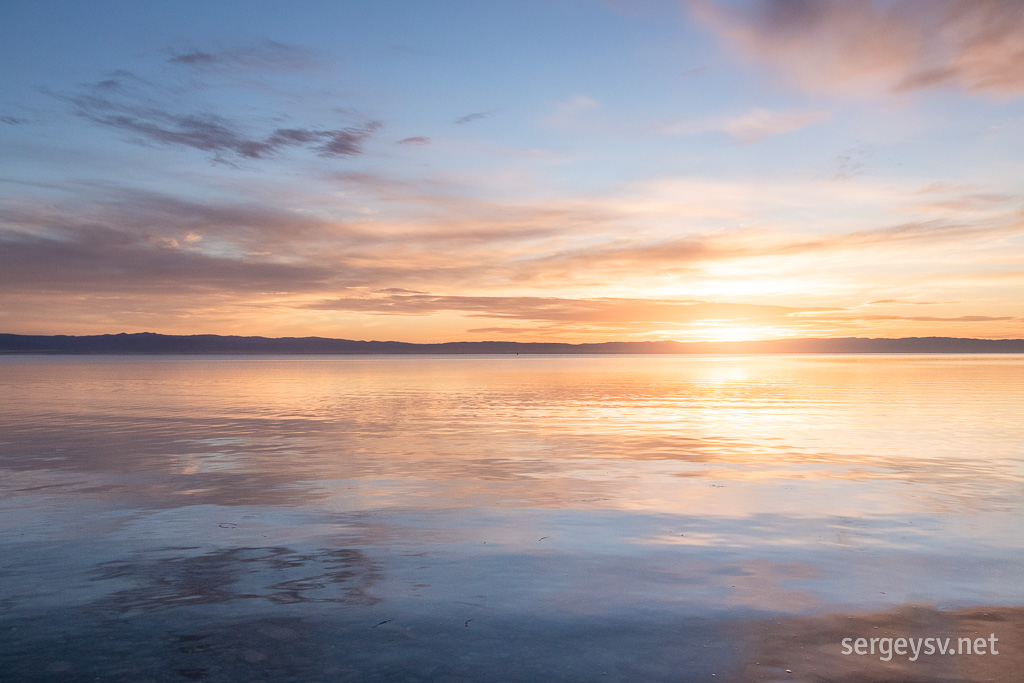 No such thing as too many pretty sunrises.
A rare windless morning.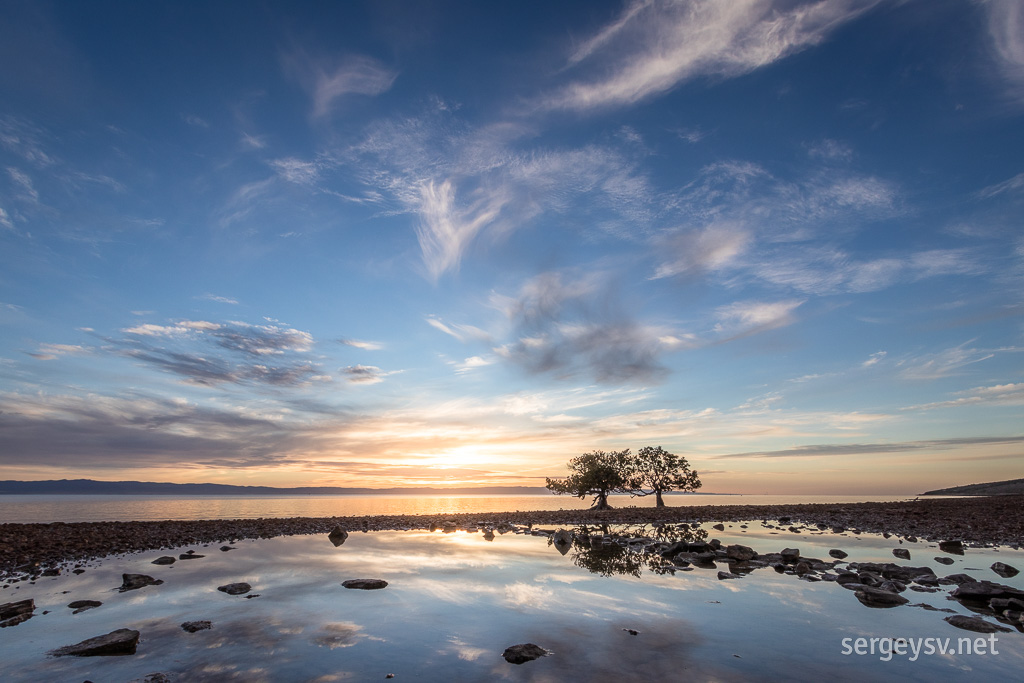 The clouds are feeling playful.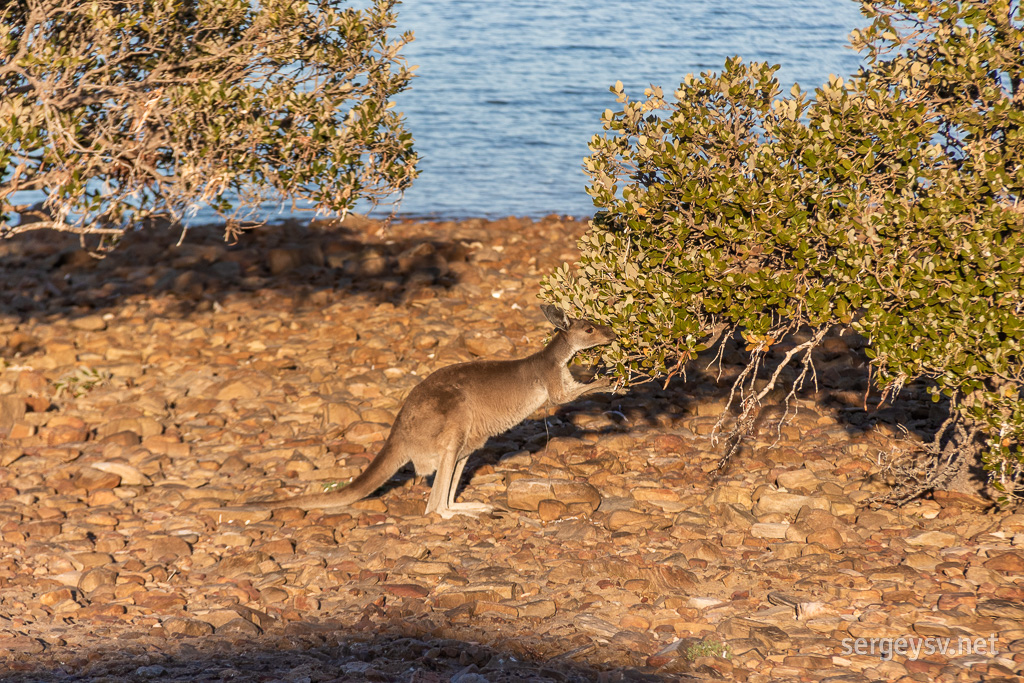 These fruits must be yummy!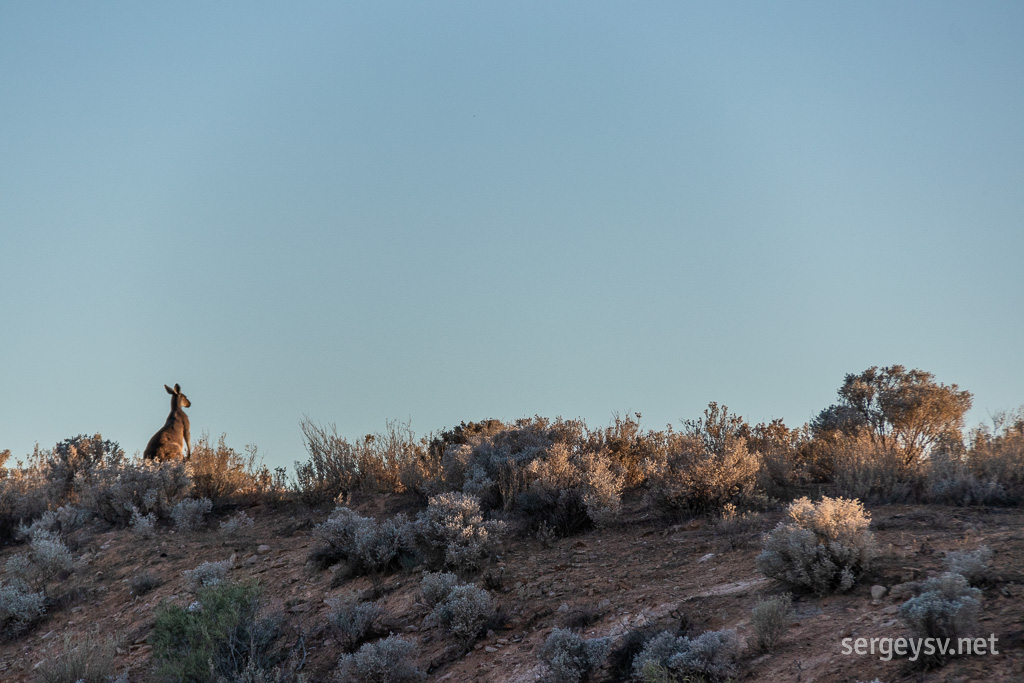 The watcher.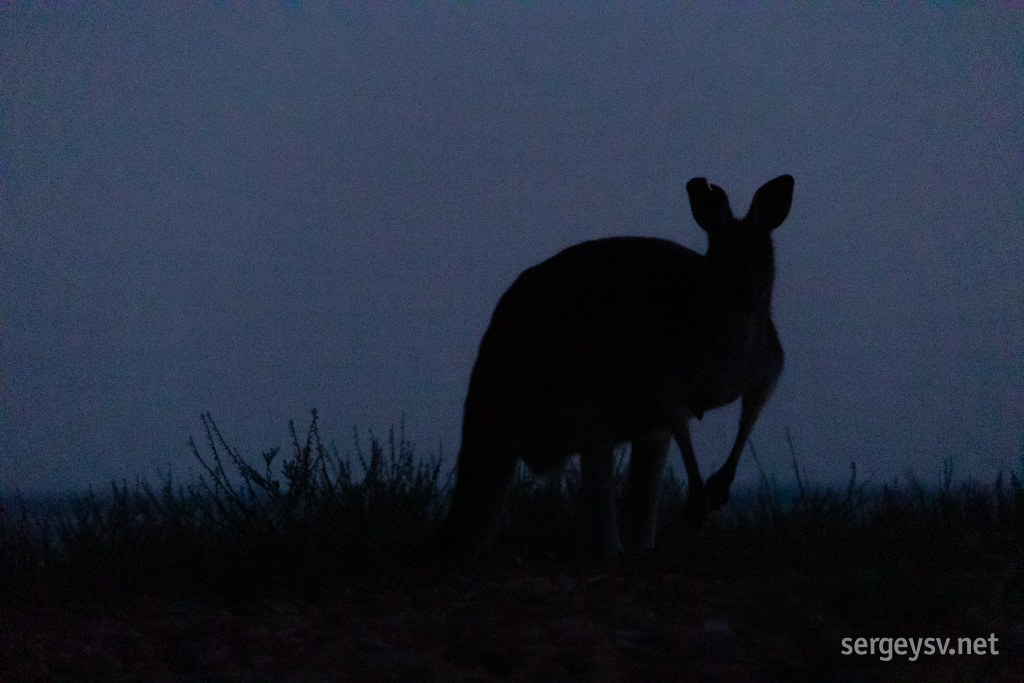 Very close to the tent!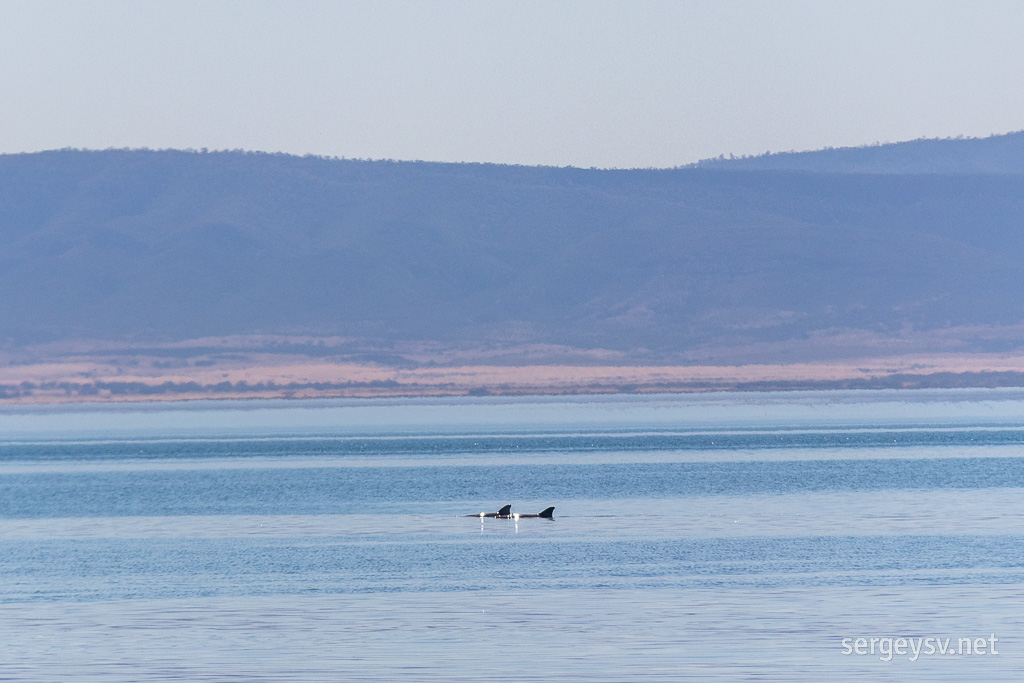 Dolphins!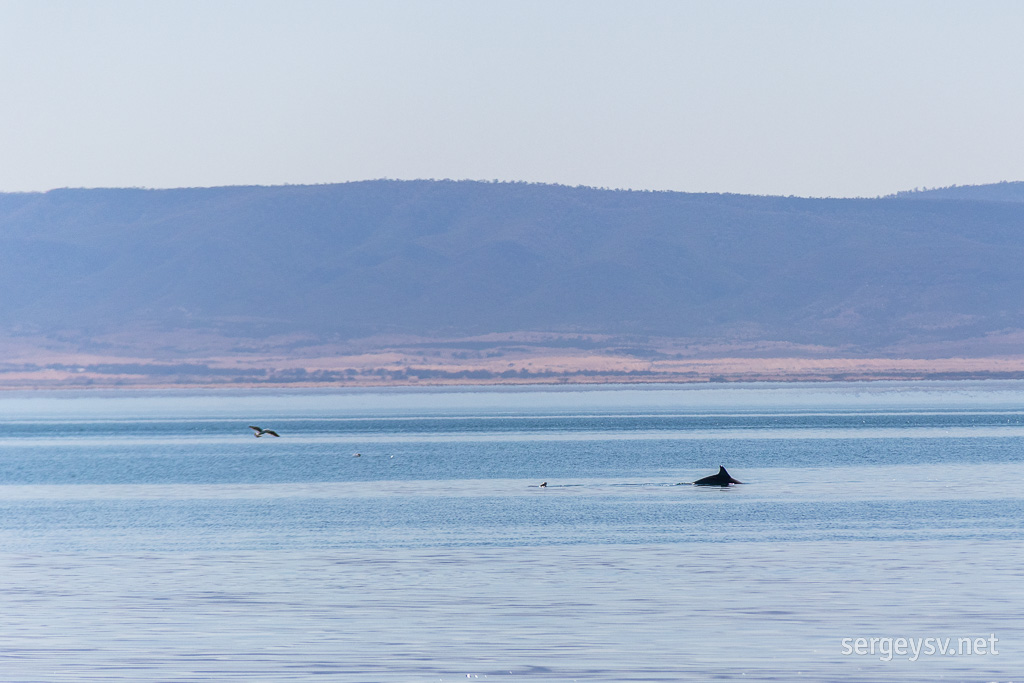 I could really use a proper tele lens right now.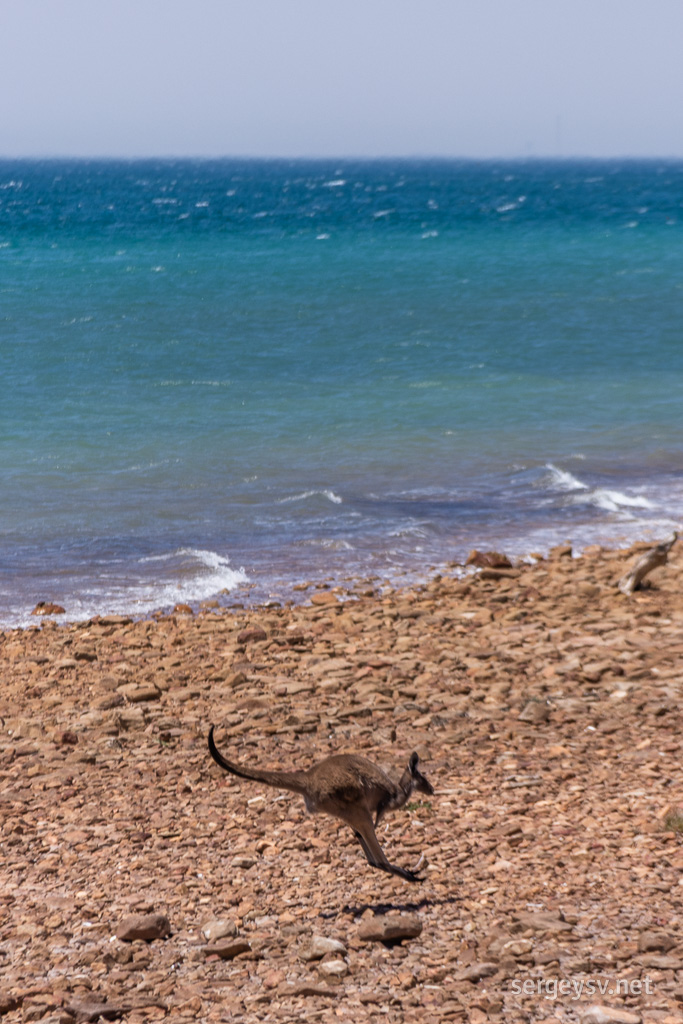 A hasty retreat.
On Thursday, I get a perfectly cloudless night, which I use to play with some Milky Way compositions. With each passing day, the galactic core portion sets earlier and earlier, so I have to use it while I can. The mangroves and one gnarly tiny tree nearby make for some very decent foreground.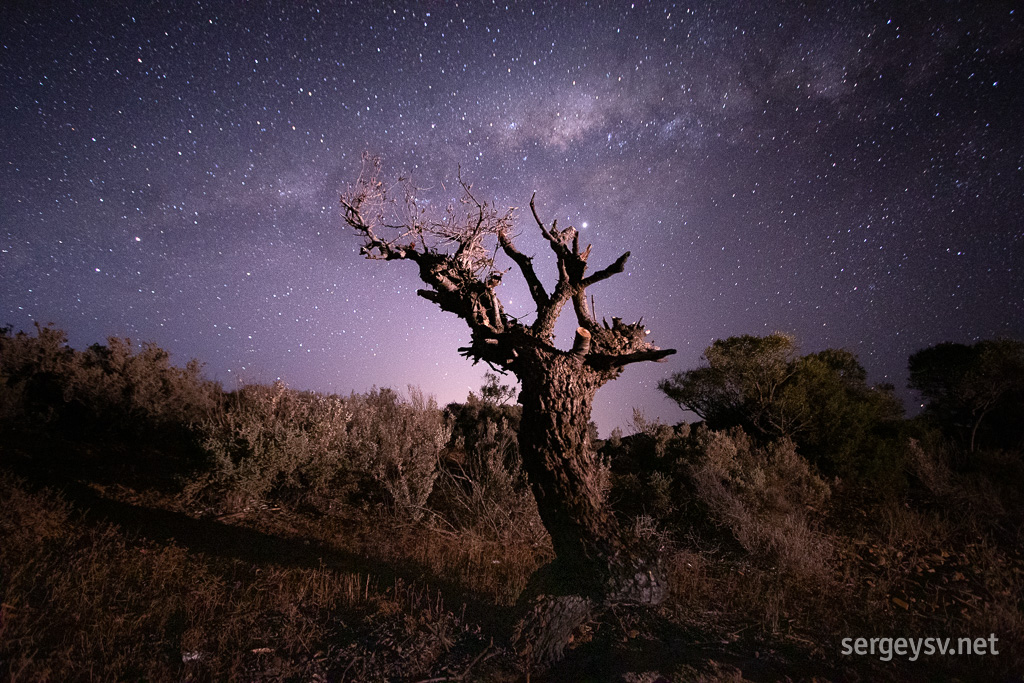 In the starlight.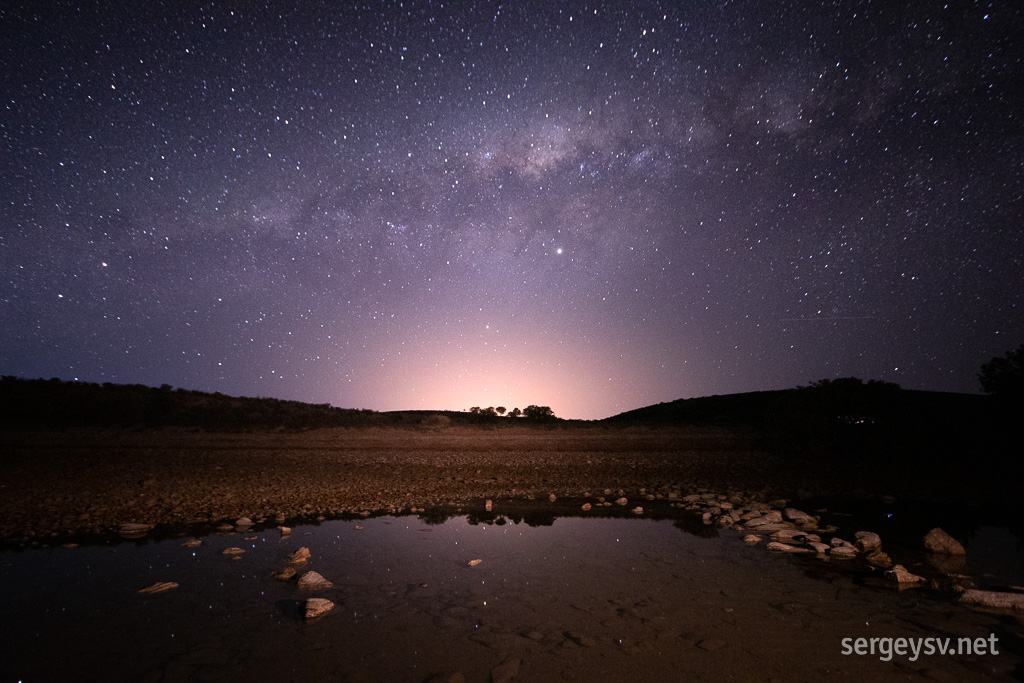 By the pool.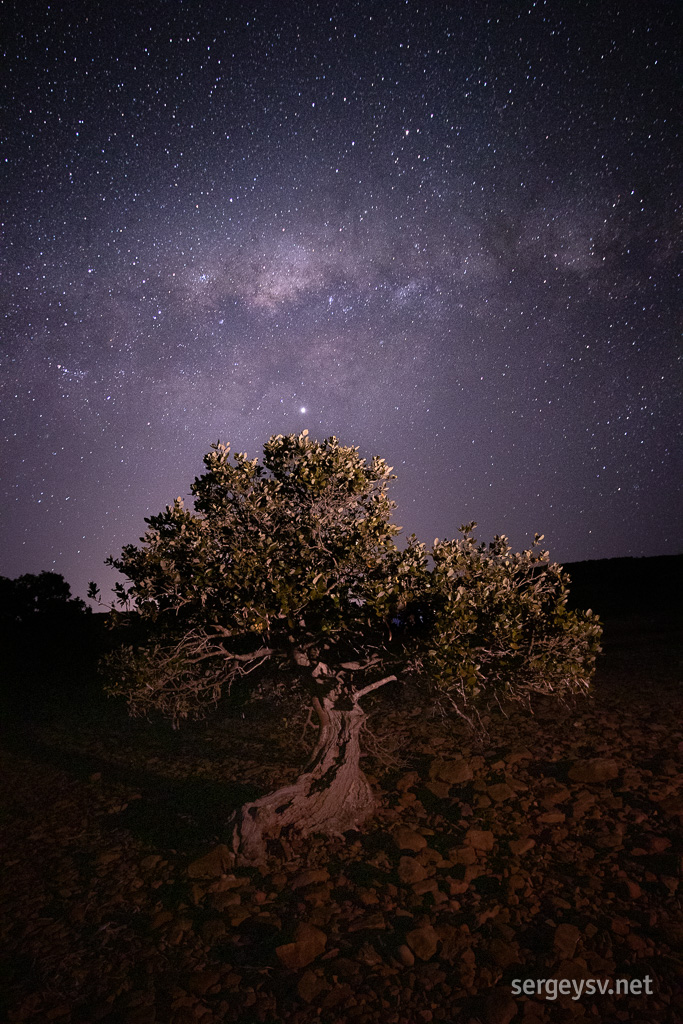 The fairytale mangroves.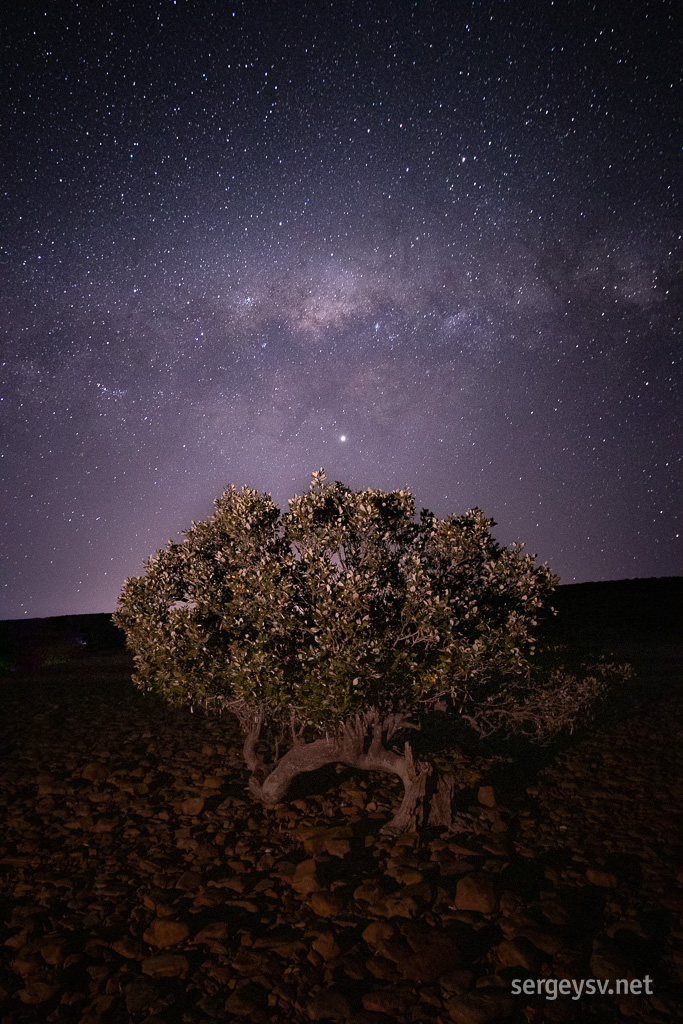 Love the tangled roots.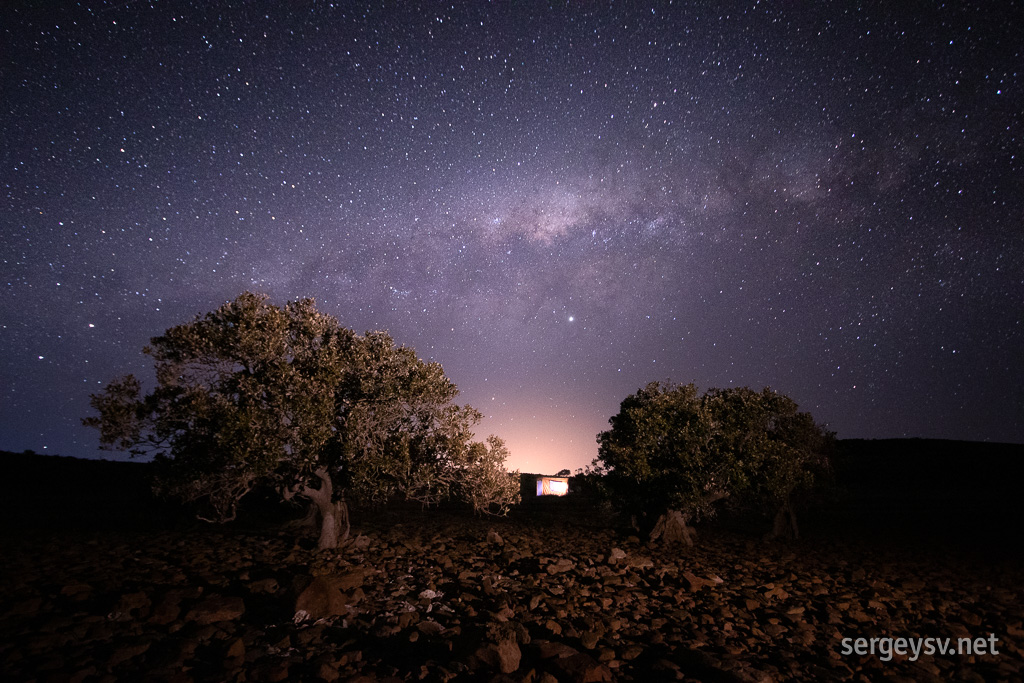 Here's my tiny home over there!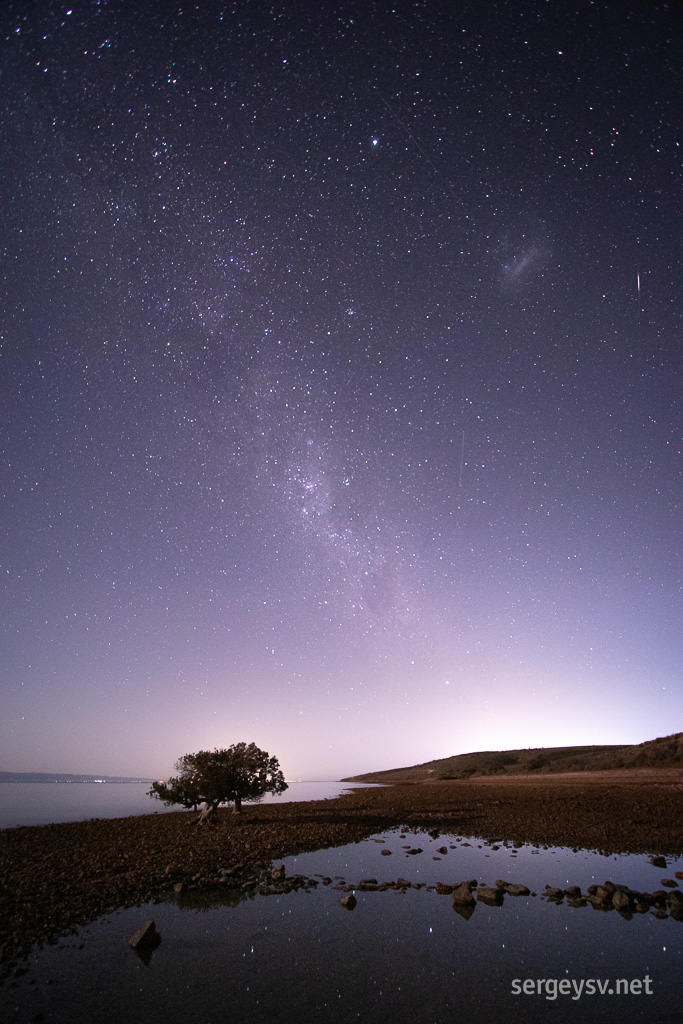 Later in the night.
The next day, however, is extremely hot, very dusty, and quite windy. One of the worst possible combinations. You can't get anywhere from dust in the tent; and eventually the gusts become so powerful that they break one of the poles completely (the one that was
bent earlier
). Now that's unfortunate. I source a stick of wood from the scrubs nearby, and it takes me about half an hour before the tent is fully repaired. For now, anyway.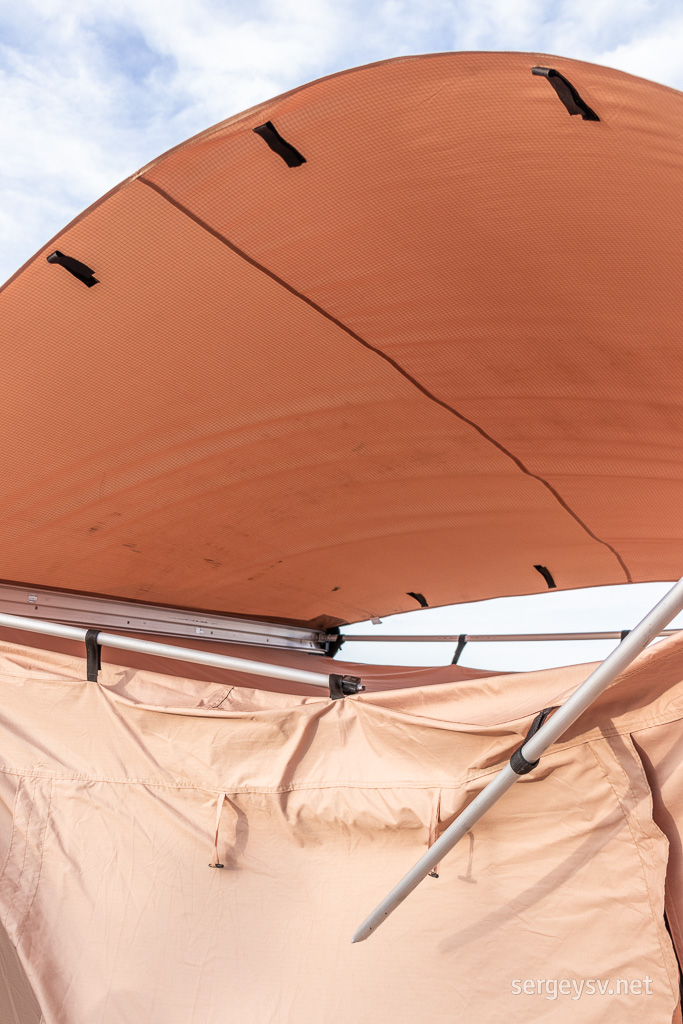 Now that is some strong wind.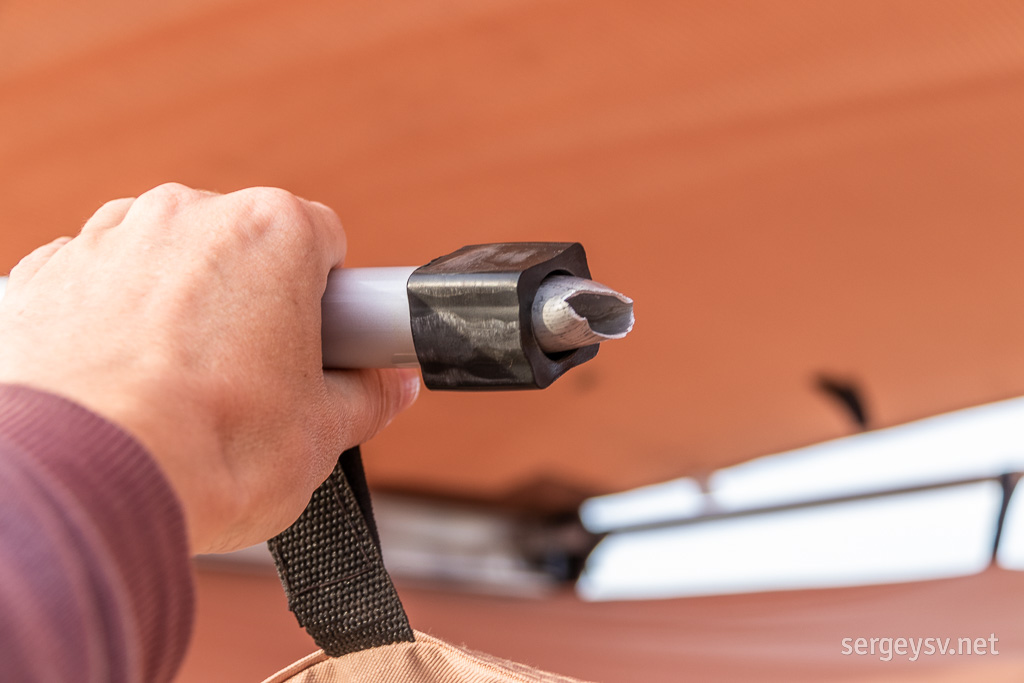 Whoops.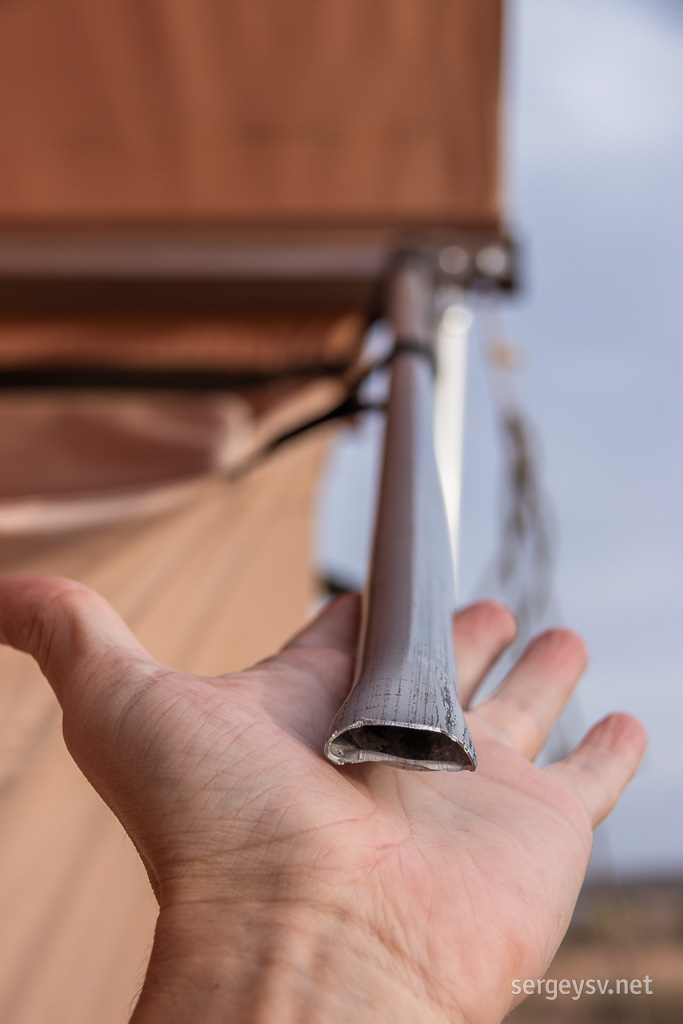 Looks like I have a problem on my hands.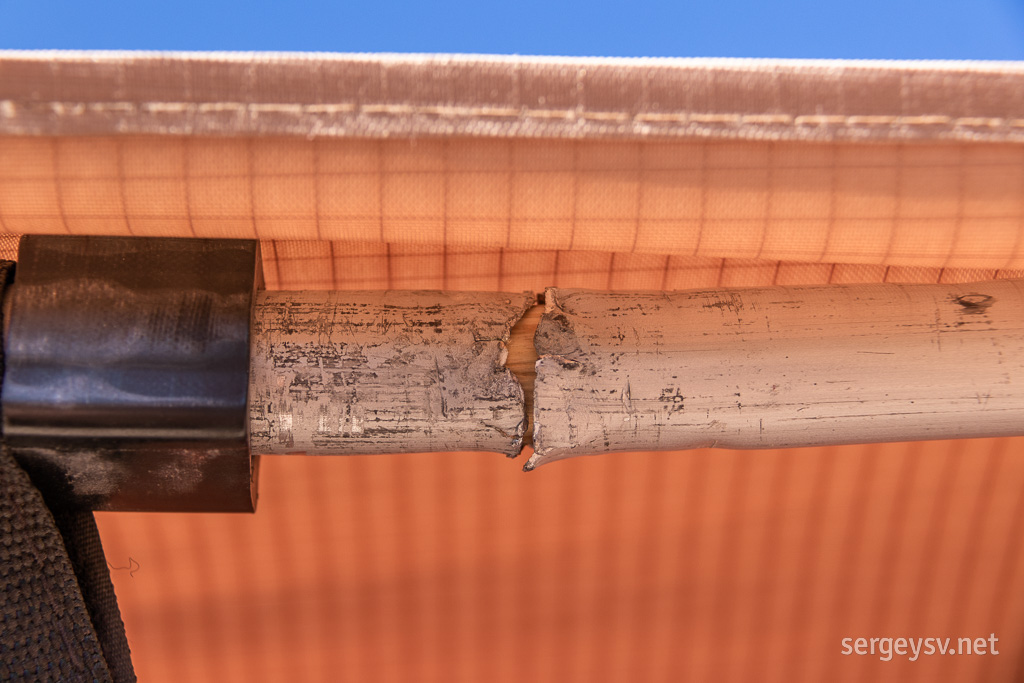 The solution.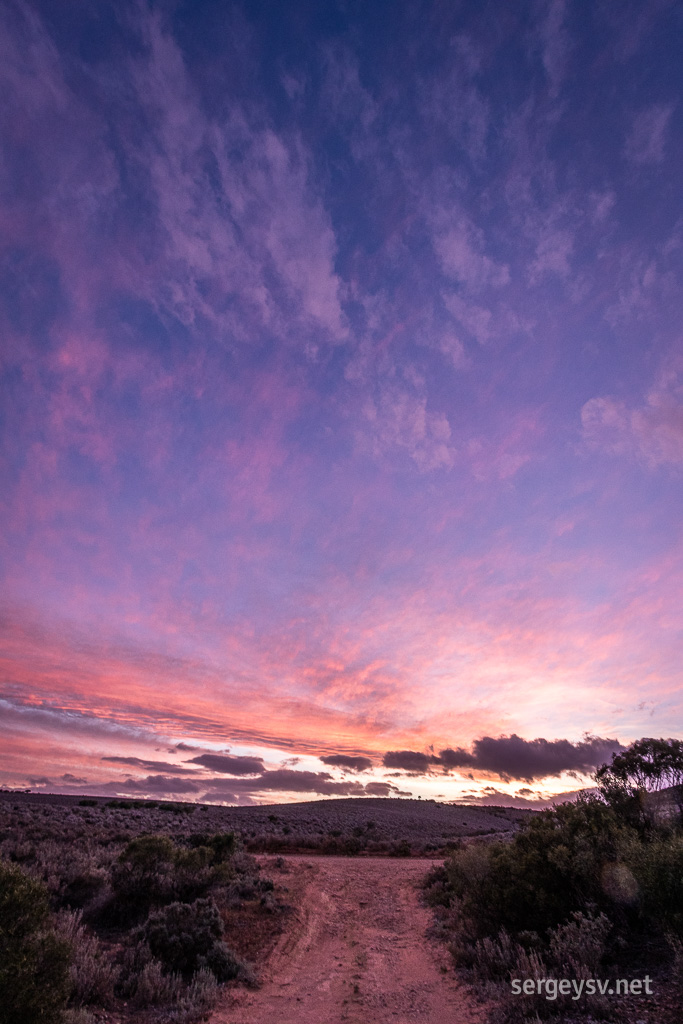 Still... a lovely sunset.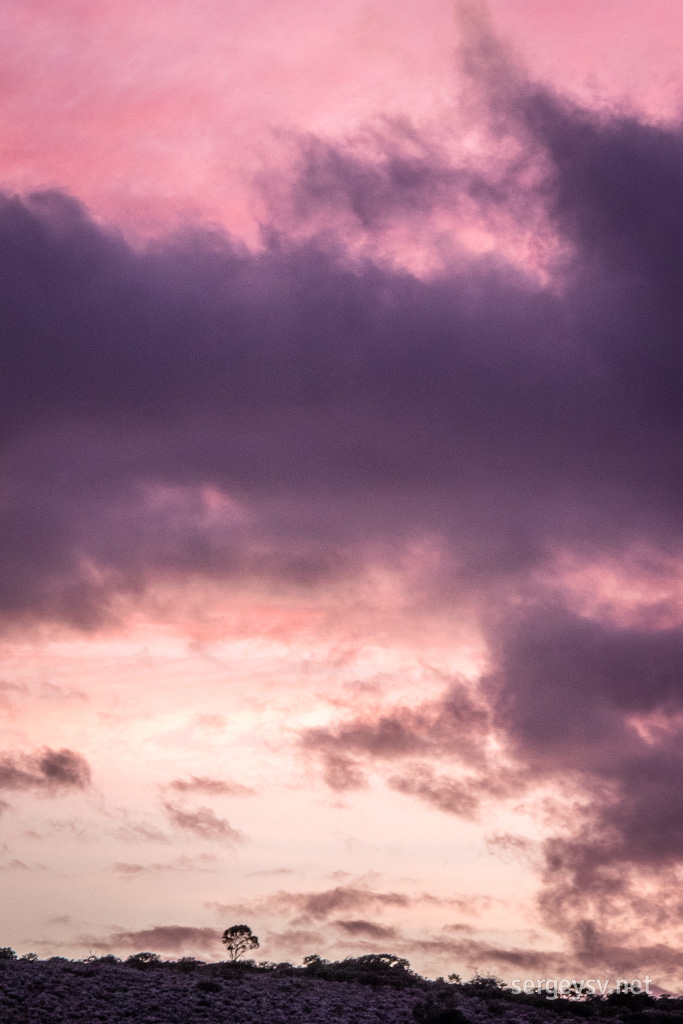 And a rather lonely tree.
During weekend, I take a quick trip to Whyalla for shopping and showering and washing the car; then I return to the same spot, because why not. Another reason for that is that I'm expecting a parcel in the Port Augusta's post office, so there's no point in going too far away, and good camping spots in this area are few and far between. One day of heat, wind and dust is not too big a deal, after all.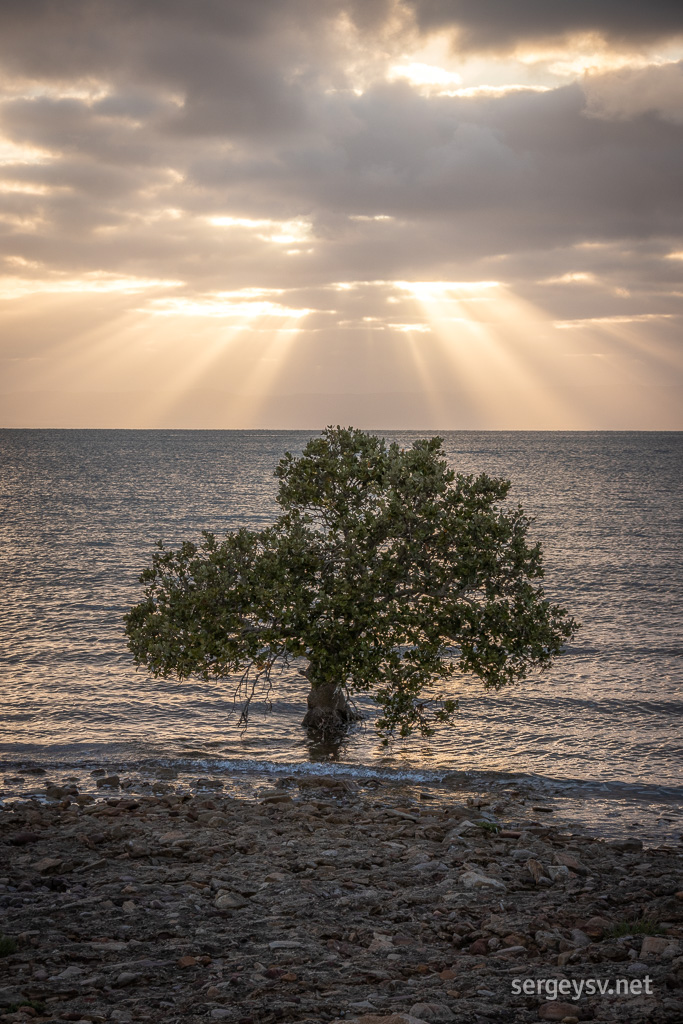 Look at these sunbeams!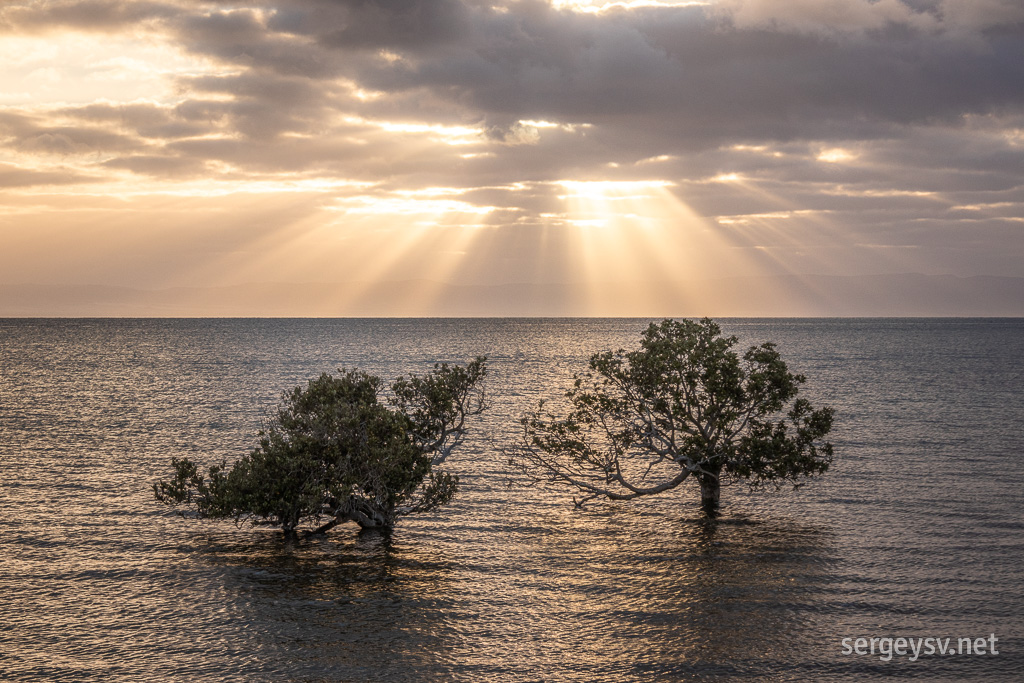 Shined upon.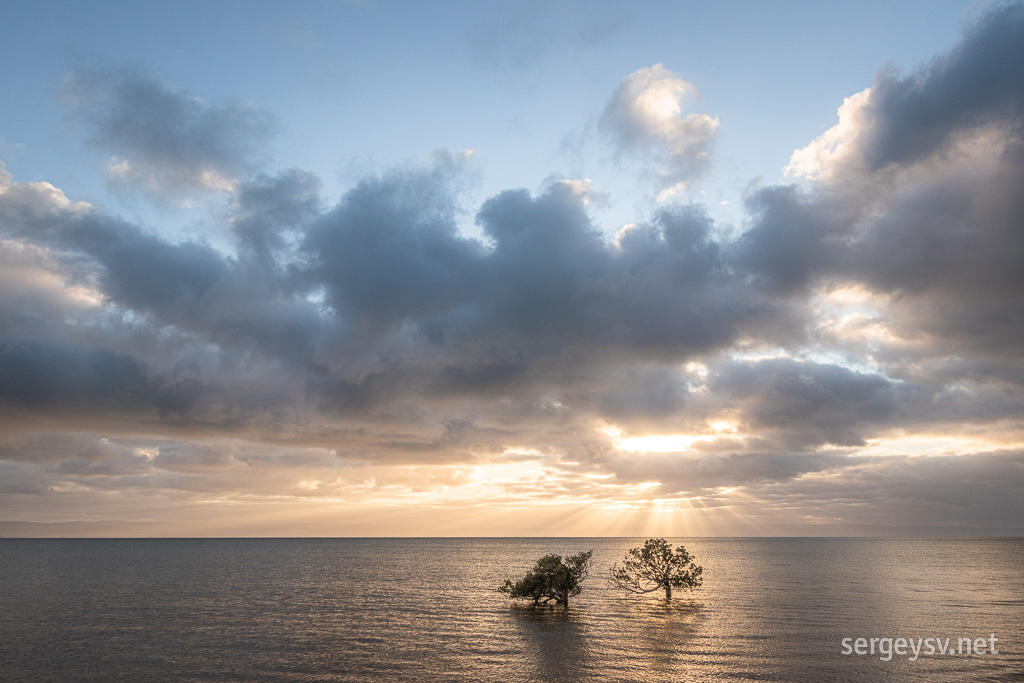 The bigger picture.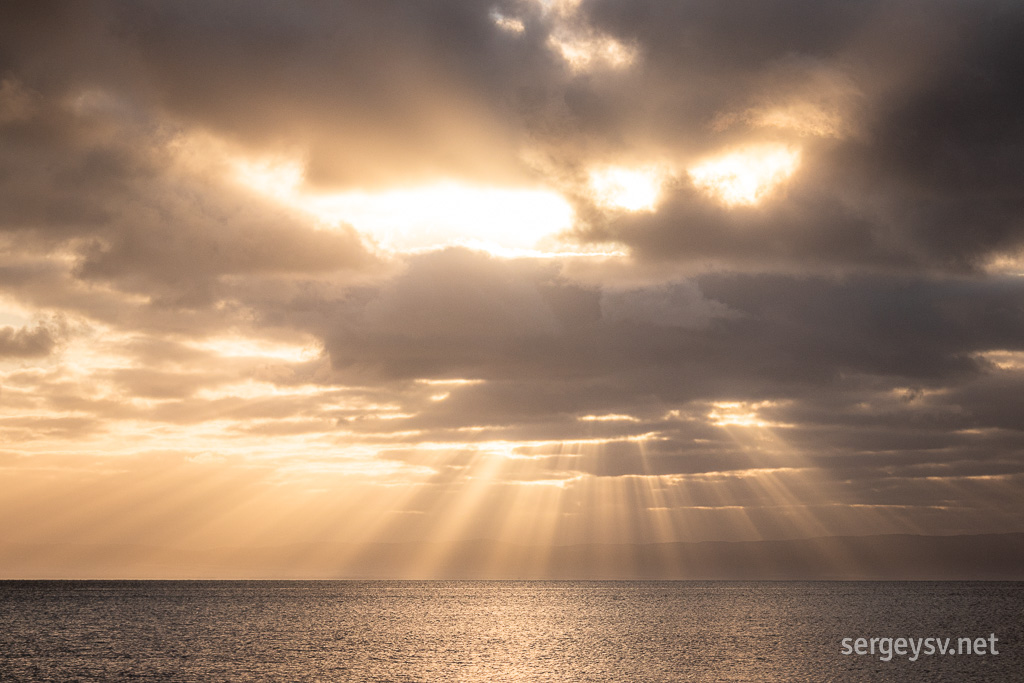 The bigger beams.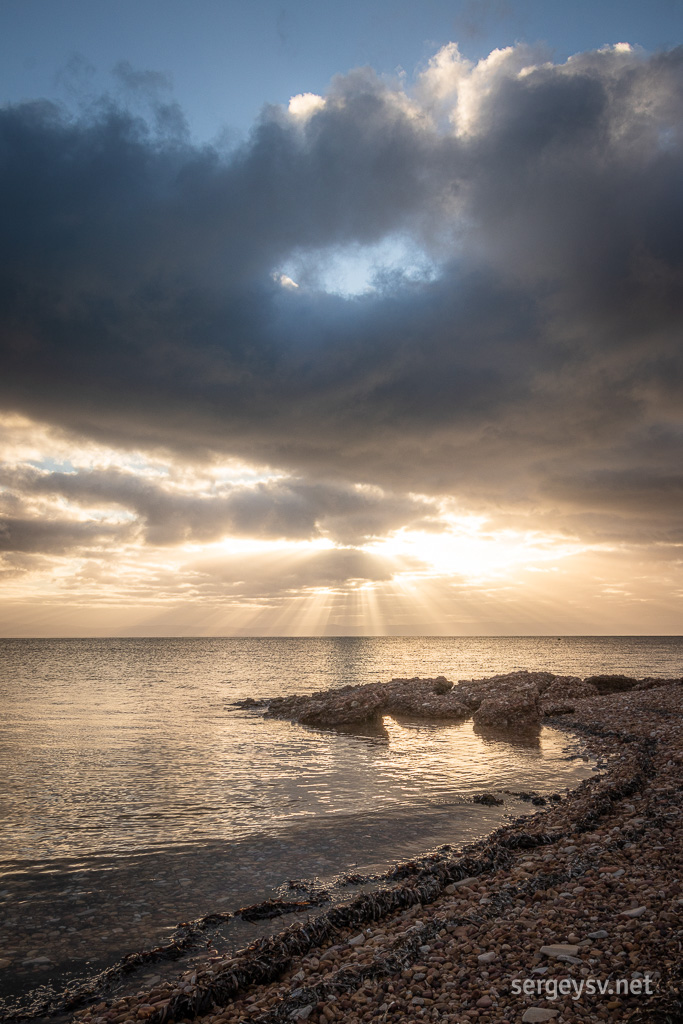 Fitzgerald Bay.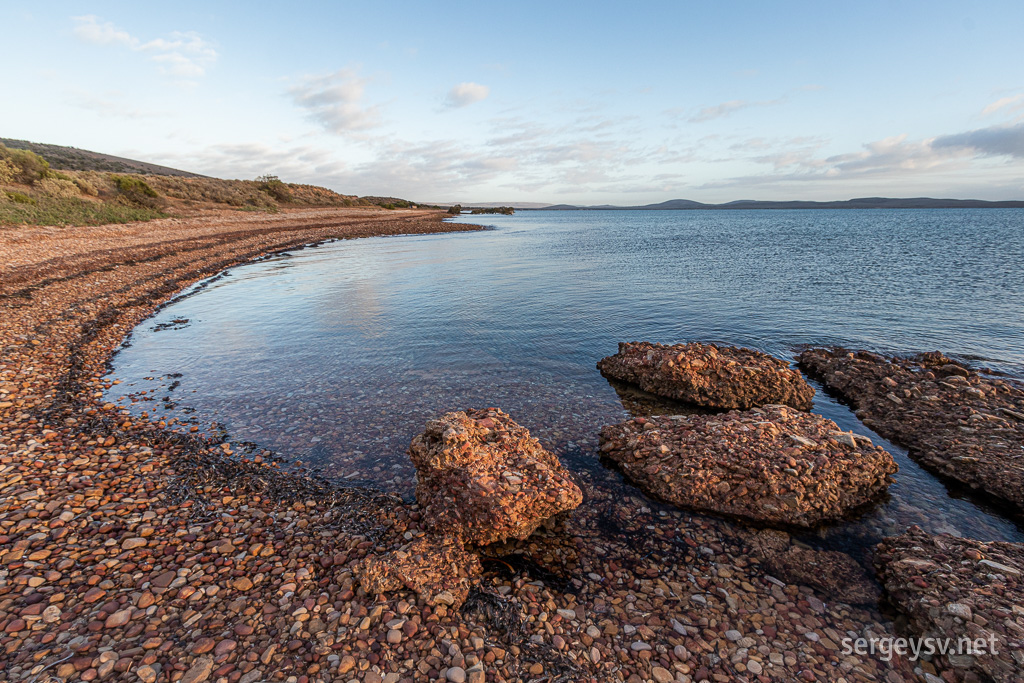 The rocky beach.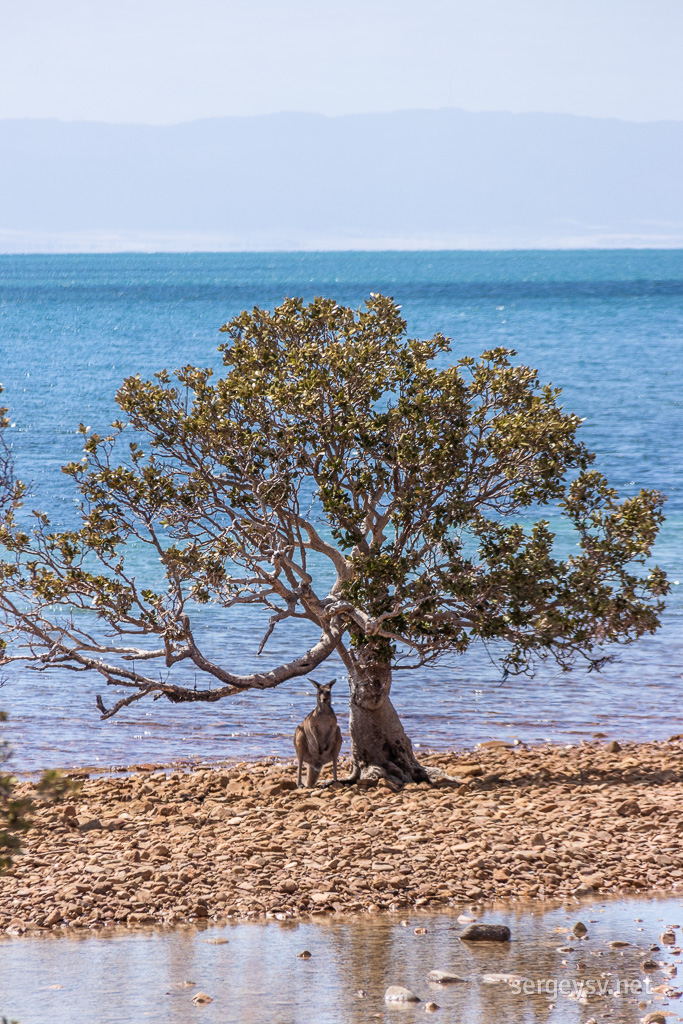 You talkin' to me?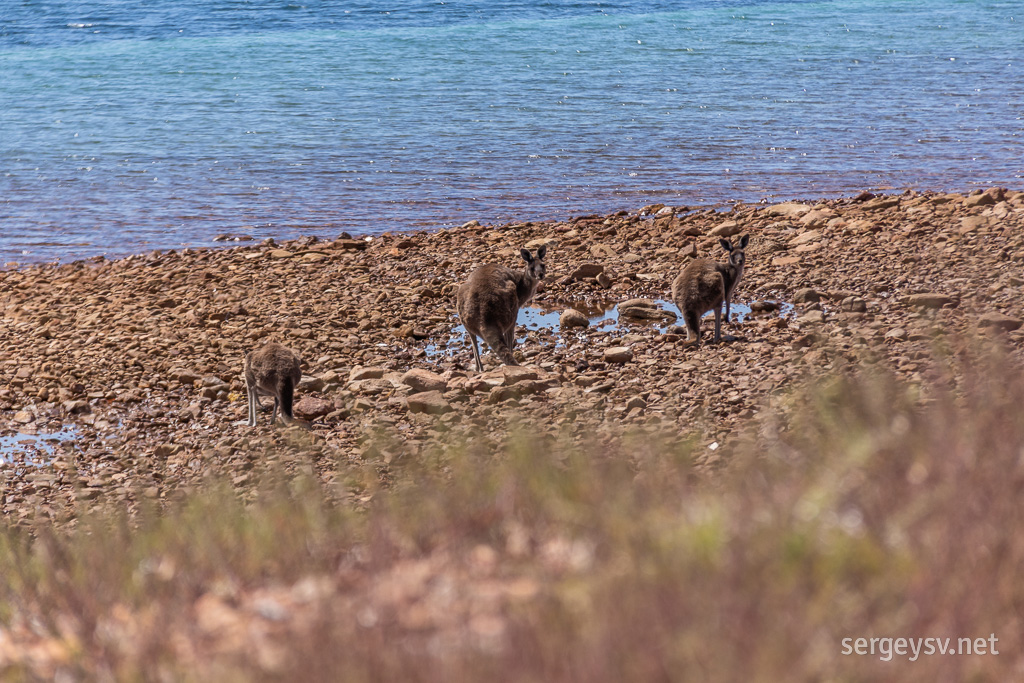 The foragers.
Grazers, plural.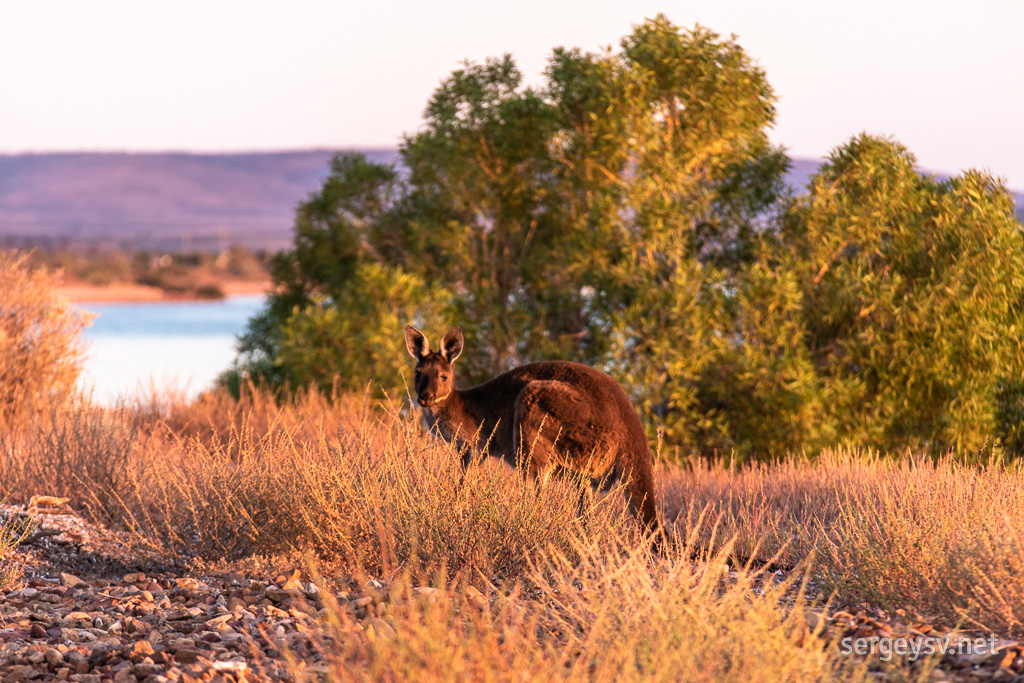 Grazer, singular.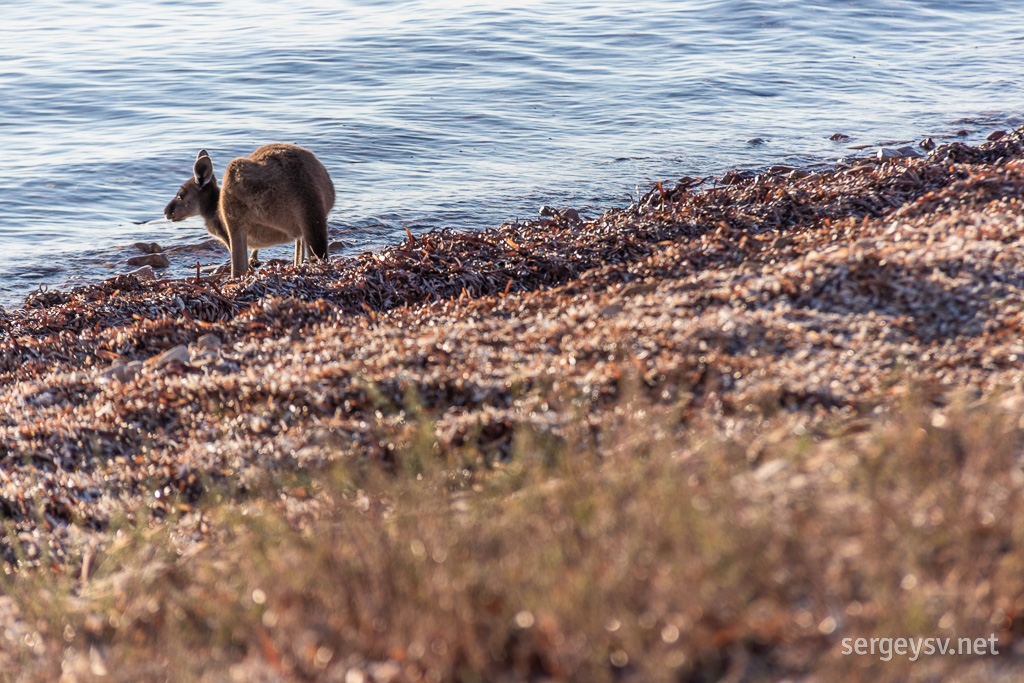 Those seaweeds might be tasty.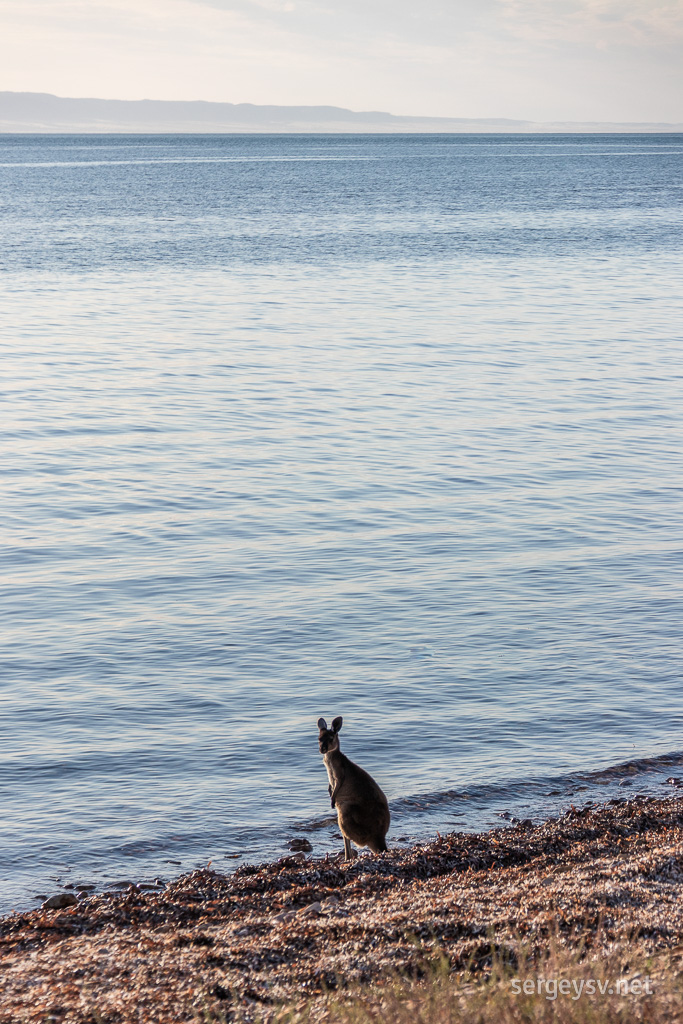 Contemplation.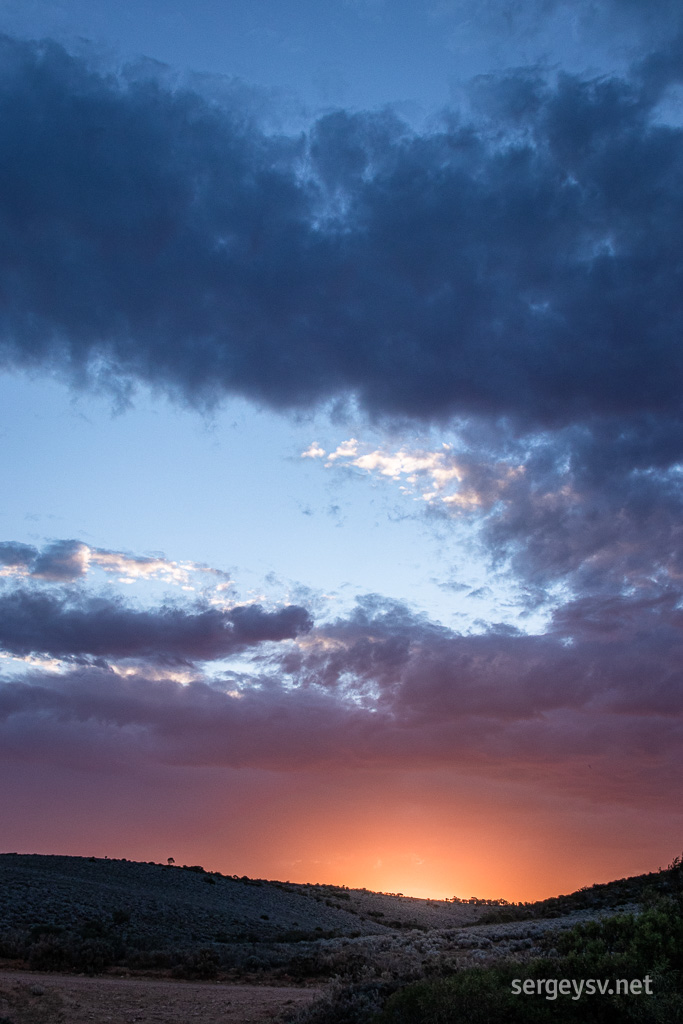 A rather moody sunset.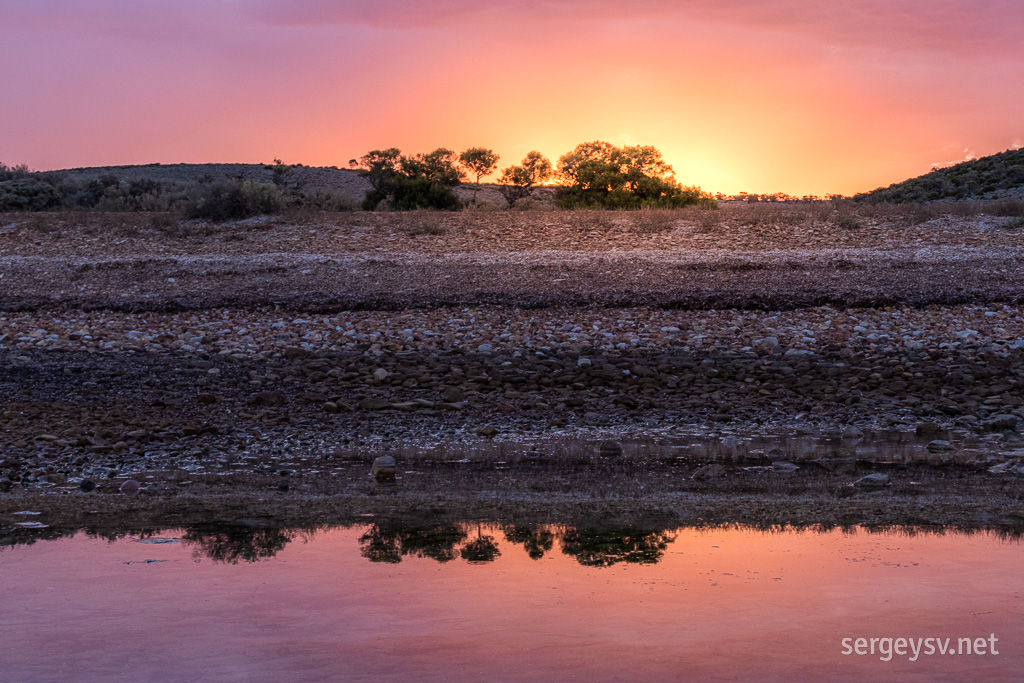 Reflections time.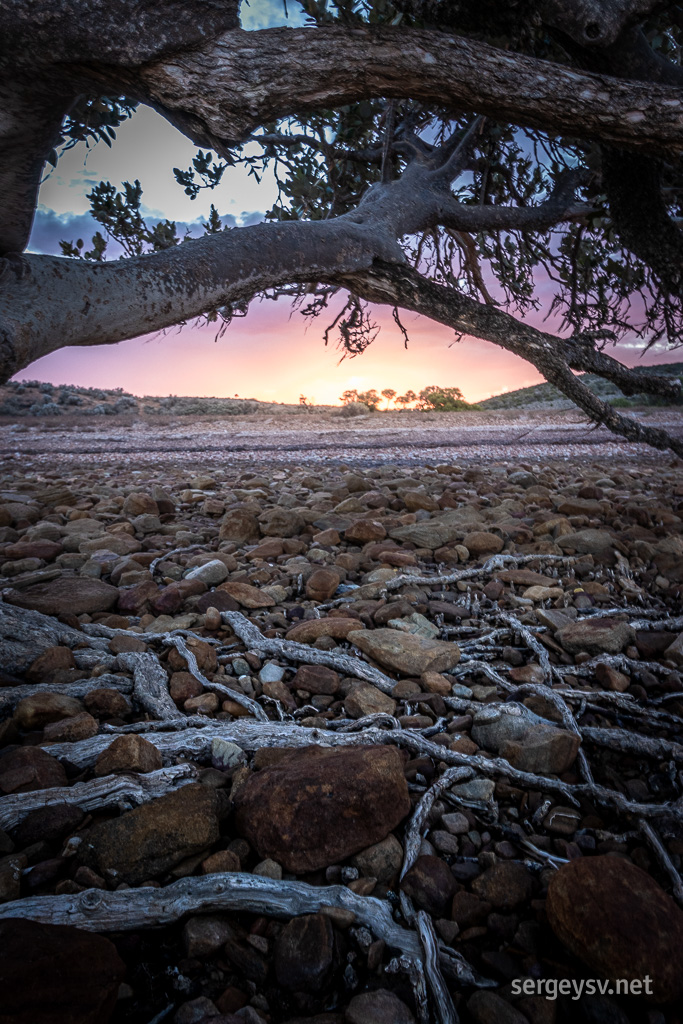 Entanglement.
Ripples.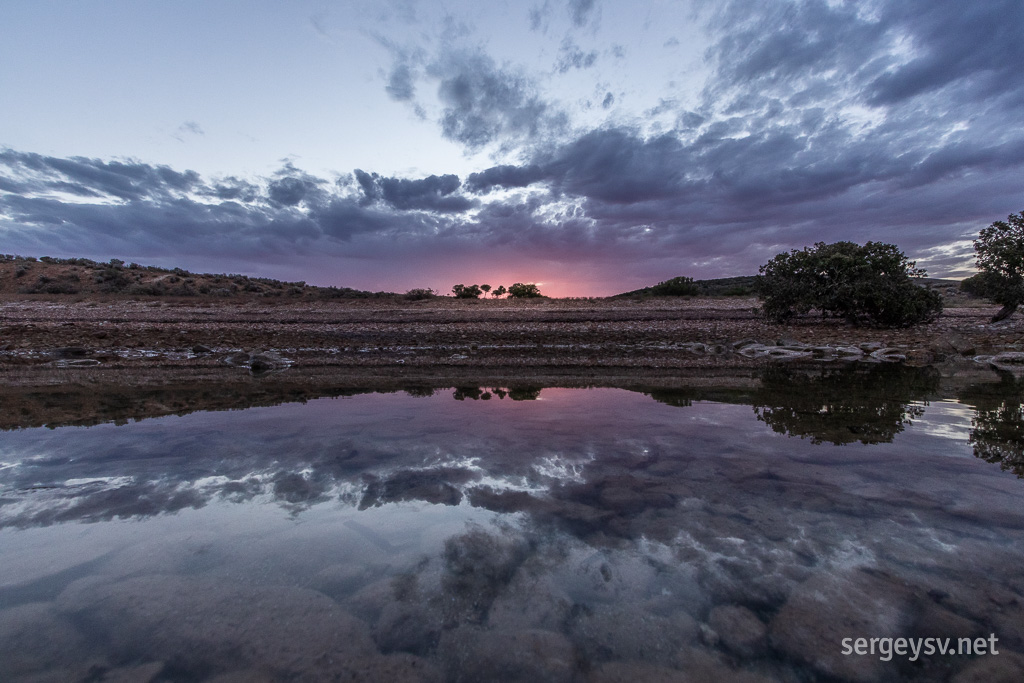 The stillness of the pool.
The day go by uneventfully; work, web surfing, photography, kangaroos, dolphins, more work and more web surfing. Then, on Thursday the 31st, I finally get to see my first snake in the wild. I've seen a few during my travels, of course, but all of them while driving, from the car window. This one, however, I manage to spot some 20 steps away from my camp while I'm taking pictures of the sunset. We part ways, very cautious of each other, and later (after some googling) I decide that it was a Peninsula brown snake – very poisonous, as all browns are. That was one very small, though, about my arm's length... but still.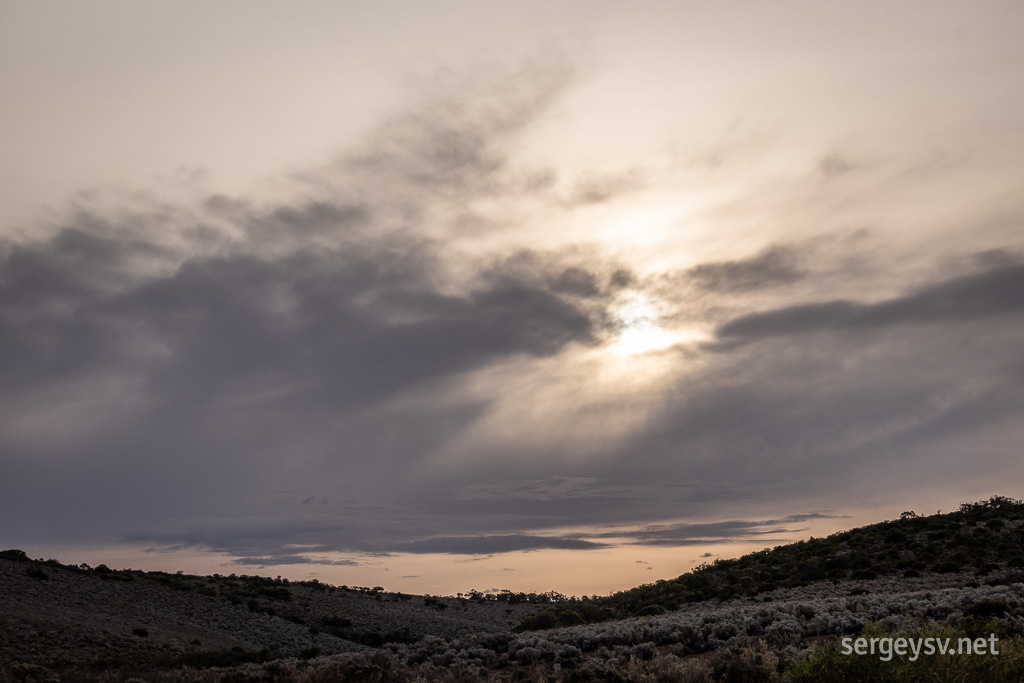 A rather gloomy sky.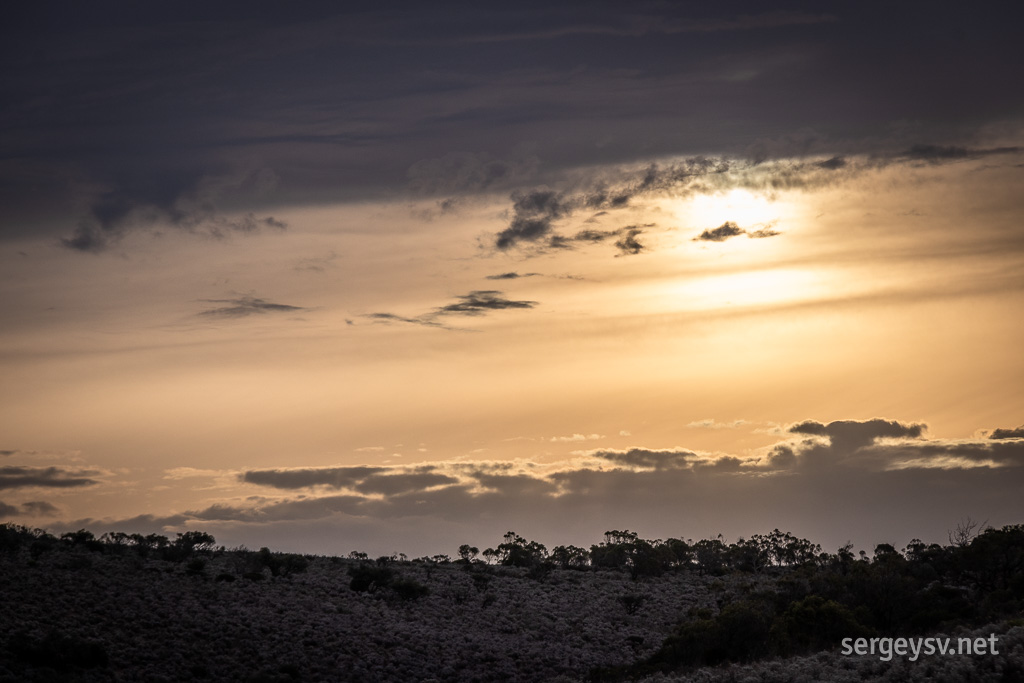 And it only gets gloomier.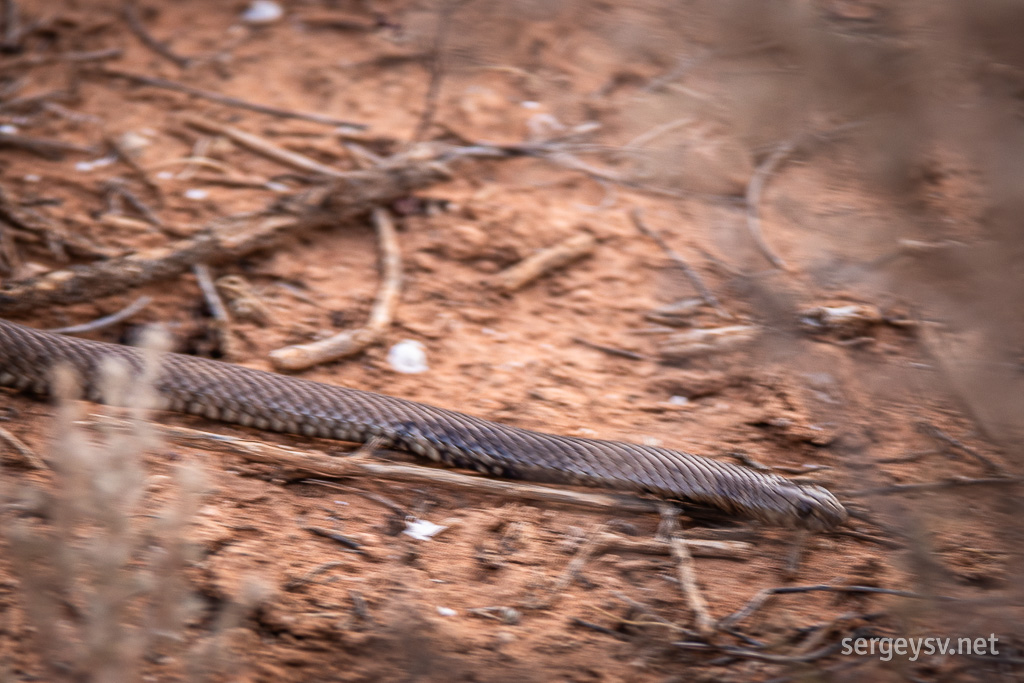 A rather menacing snake.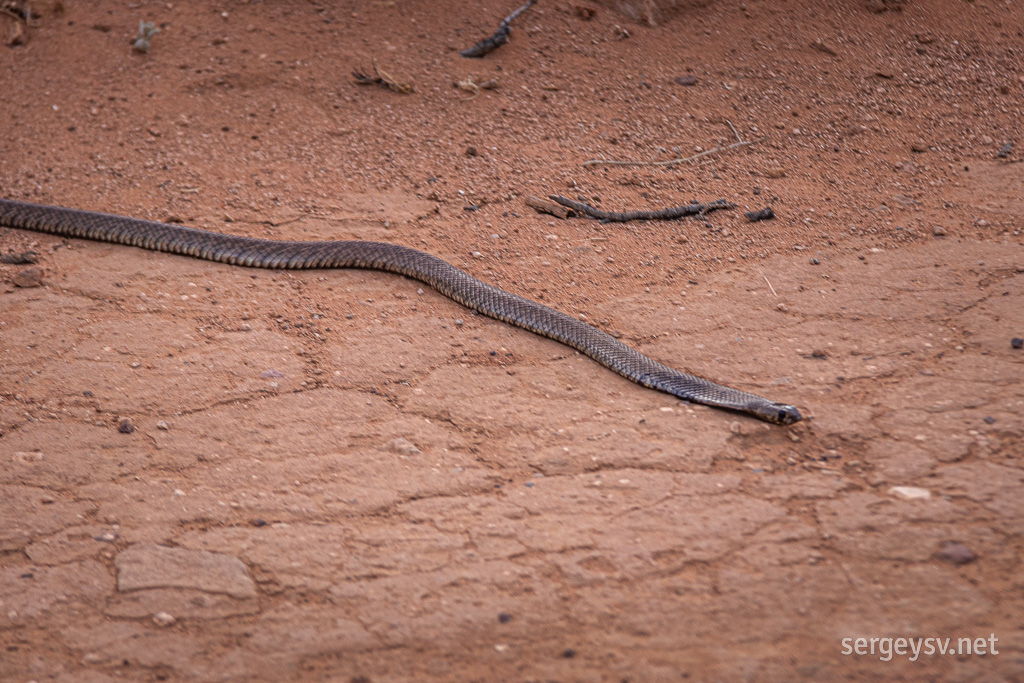 Good thing it's small.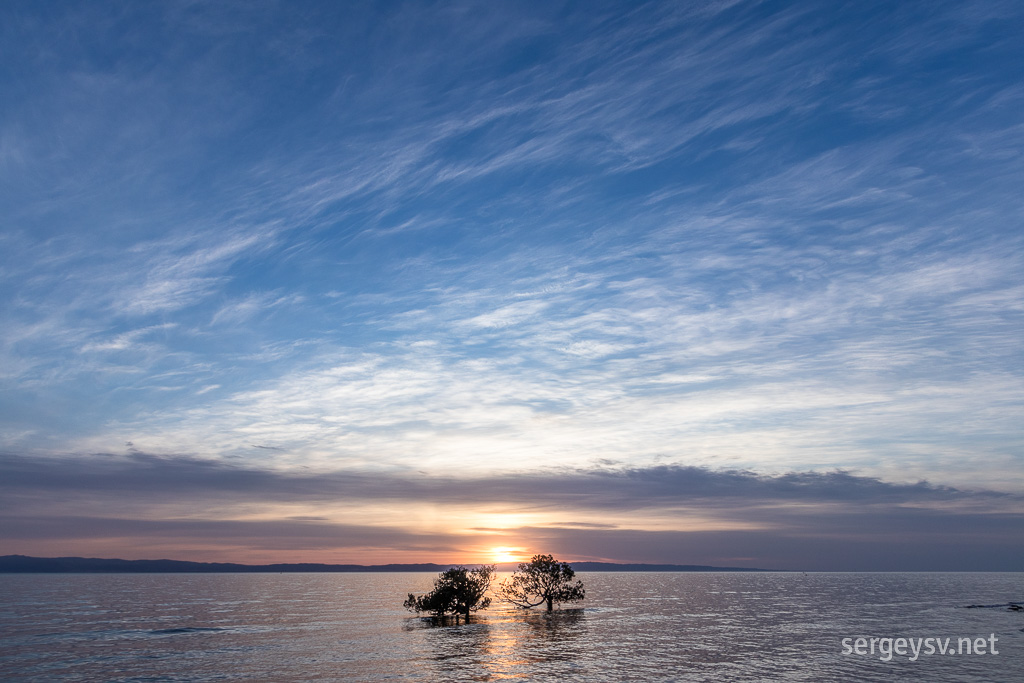 Together.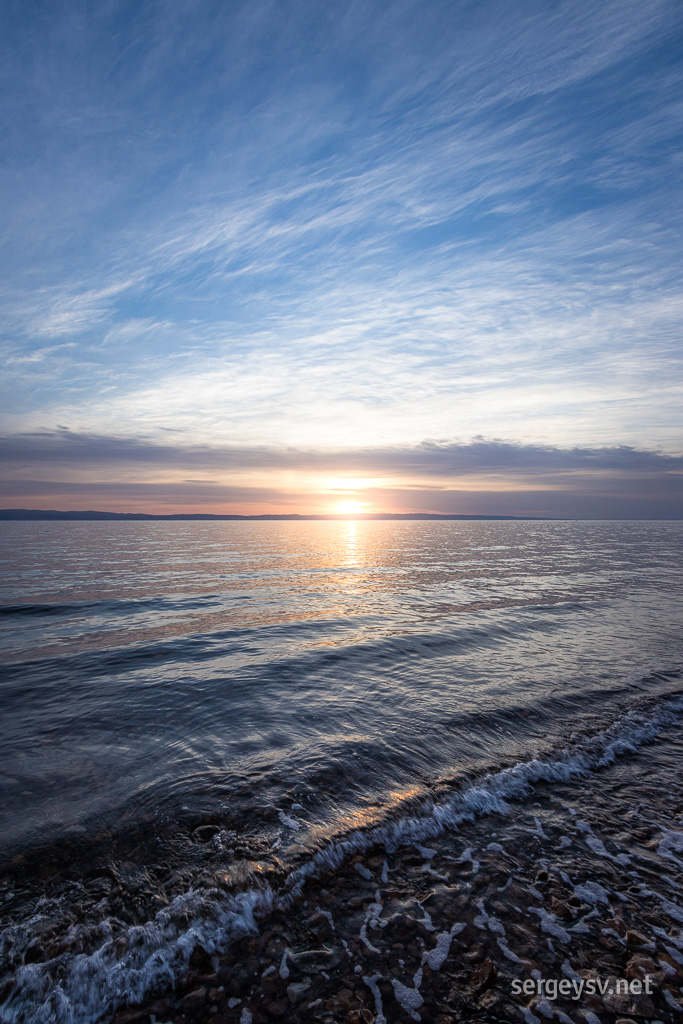 Lines above and below.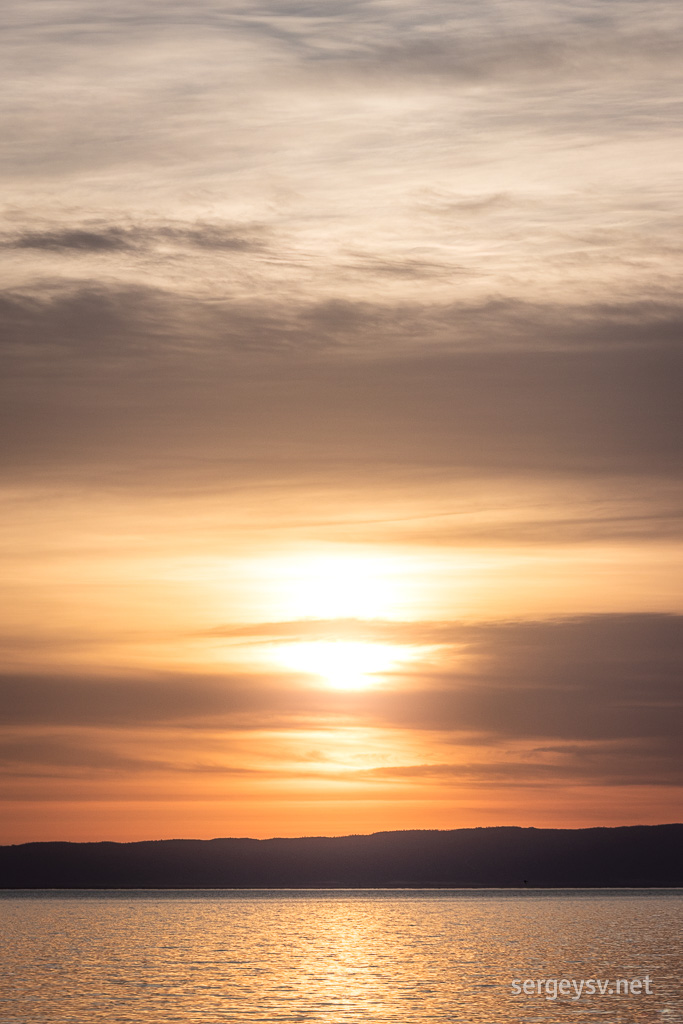 Layers.
On Friday, I pack up and return to Whyalla to spend a working day in the local public library. It's a nice modern building – with proper tables and air conditioning! – but it gets a bit noisy sometimes: first from a group of small kids being entertained somewhere in the corner, then from a couple of mentally disabled guys who talk out loud a few steps away from me. Still, it's not a bad environment for an office. Later, after some shopping, I take off towards Port Augusta, because I need to pick my delivery... but on my way there I encounter something very interesting. What was it, I hear you ask? Well, stay a while and listen, because I'll tell you all about it in my very next blog entry.